Joined

Mar 8, 2008
Messages

2,673
Points

48
So here are a couple new toys I got this week. The first is a laser I bought from Laser_Ben.
I had to do some tinkering to get it working, but as far as I can tell it now works perfectly. There was a jumper in the PSU preventing it from using it's own 200Hz repetition rate, and this little jumper is not mentioned ANYWHERE in the manual.
It's diode pumped, AOM q-switched and rated at ~20uJ with a 4-7ns pulse. Average power is about 9mW but those peaks should be a couple kilowatts of power. I bought this laser to pump some laser dyes!!
It is 355nm and is totally invisible to the eye unless shined on a florescent surface, such as regular ol' printer paper. It contains two NLO crystals, and maybe sometime in the future I will experiment with pulling the second crystal out to get 532nm.
Anyway, enough blabbing, here are a couple pictures: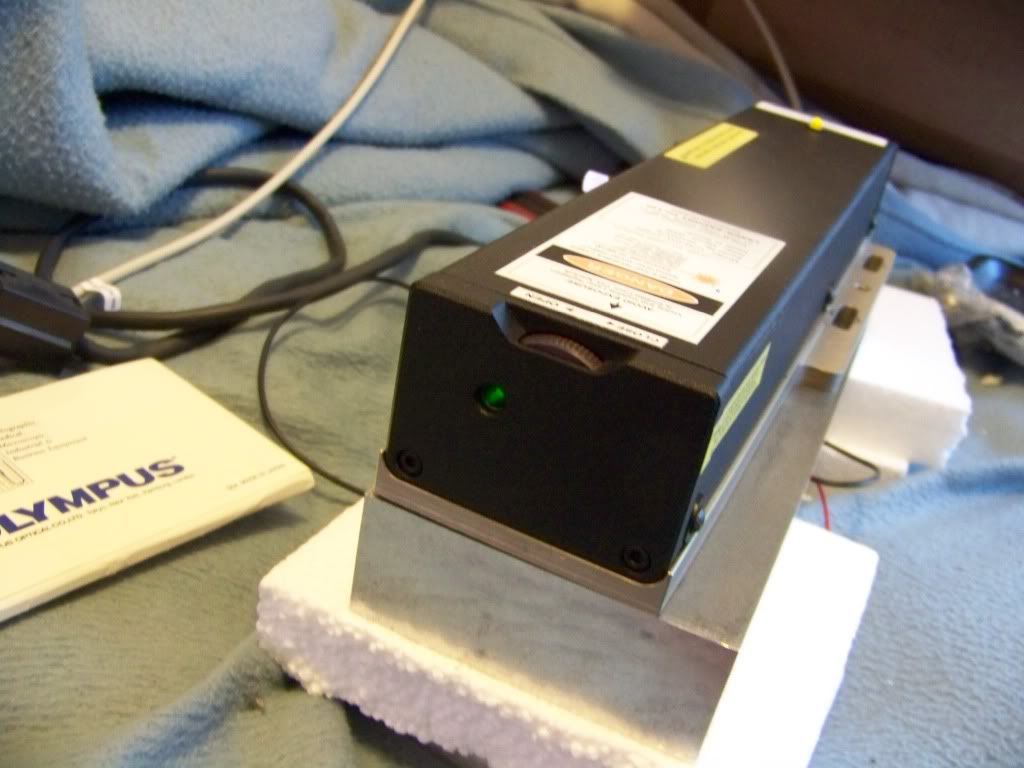 As you can see here, it leaks a tiny amount of scattered 532nm light.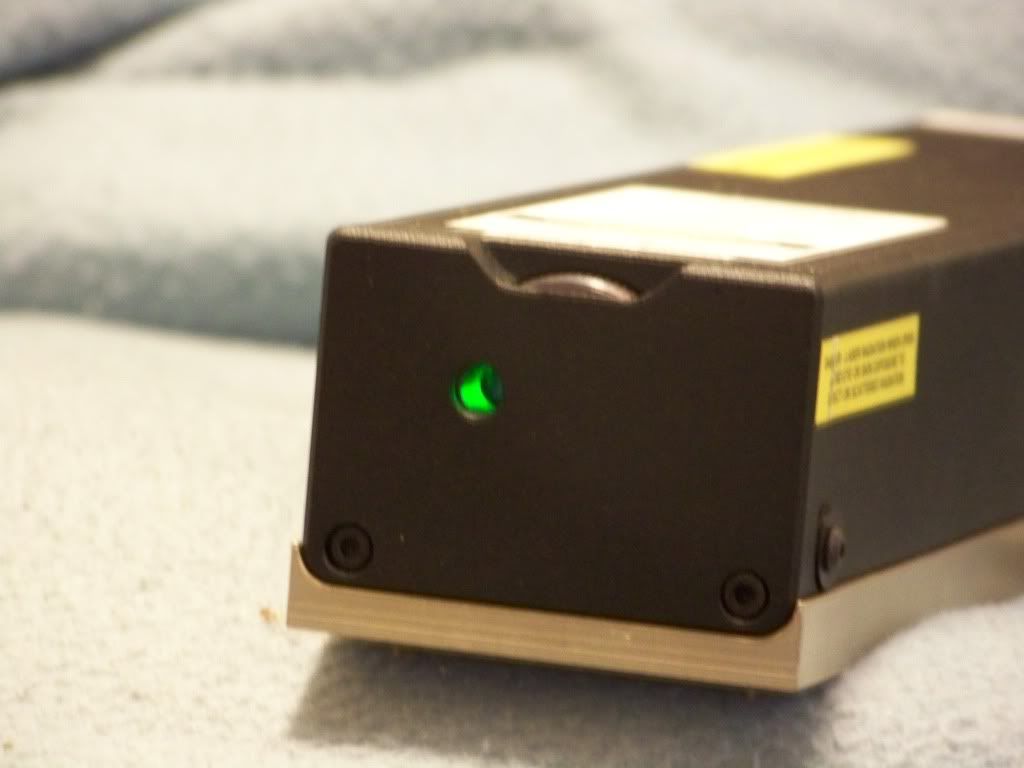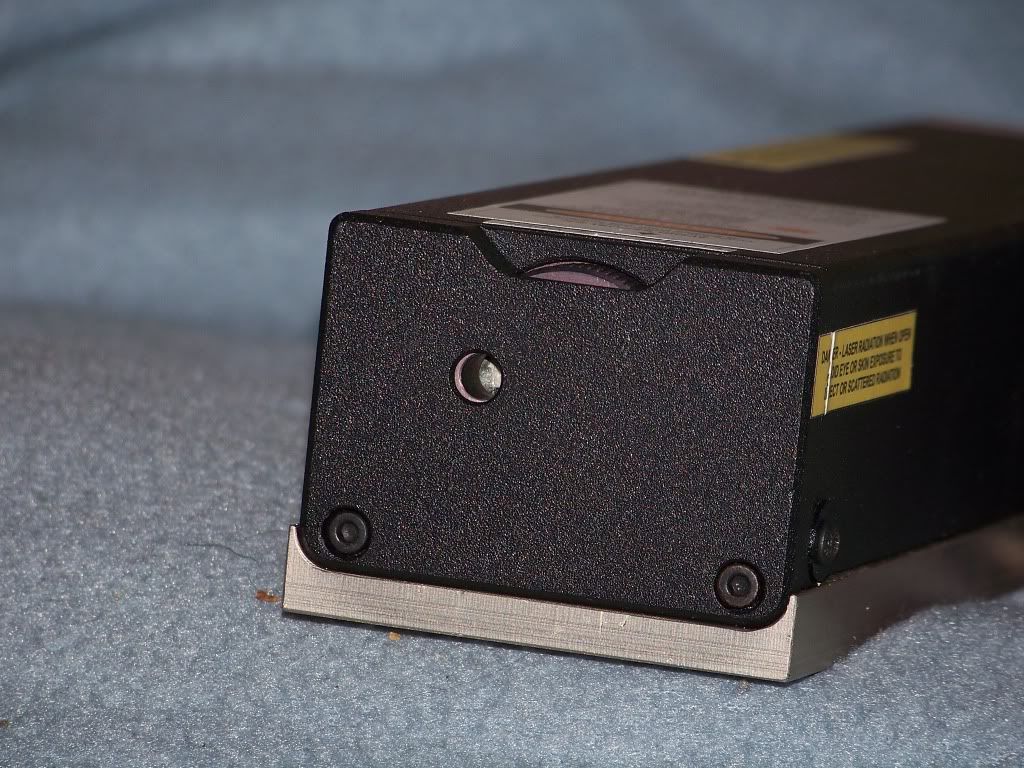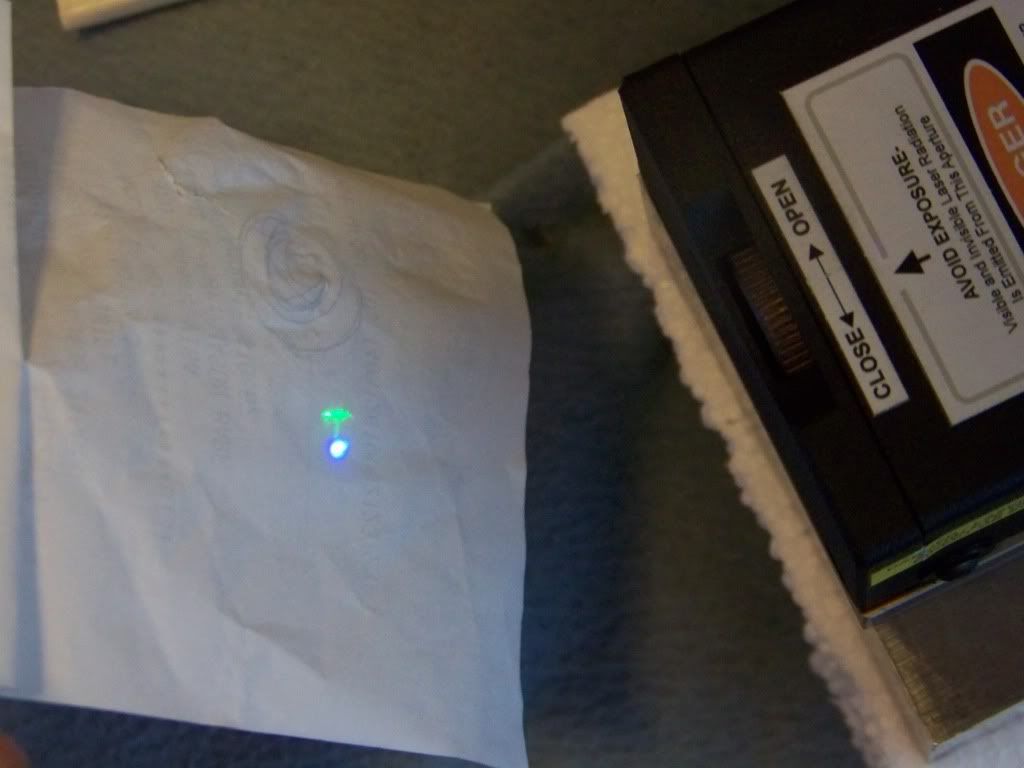 And secondly, a little 16" CO2 laser! This laser looks like it was in the original packaging, and contained an insert that says: 15.3W @ 15mA and also lists the serial number, which matches the serial number on the tube itself. Oh and it also contains a date: 9-5-1998.... a little old but still in nice shape!
Basically, this laser looks brand new. Nice and clean.
I tested it with the tesla to make sure it was still gas intact, and everything looks great!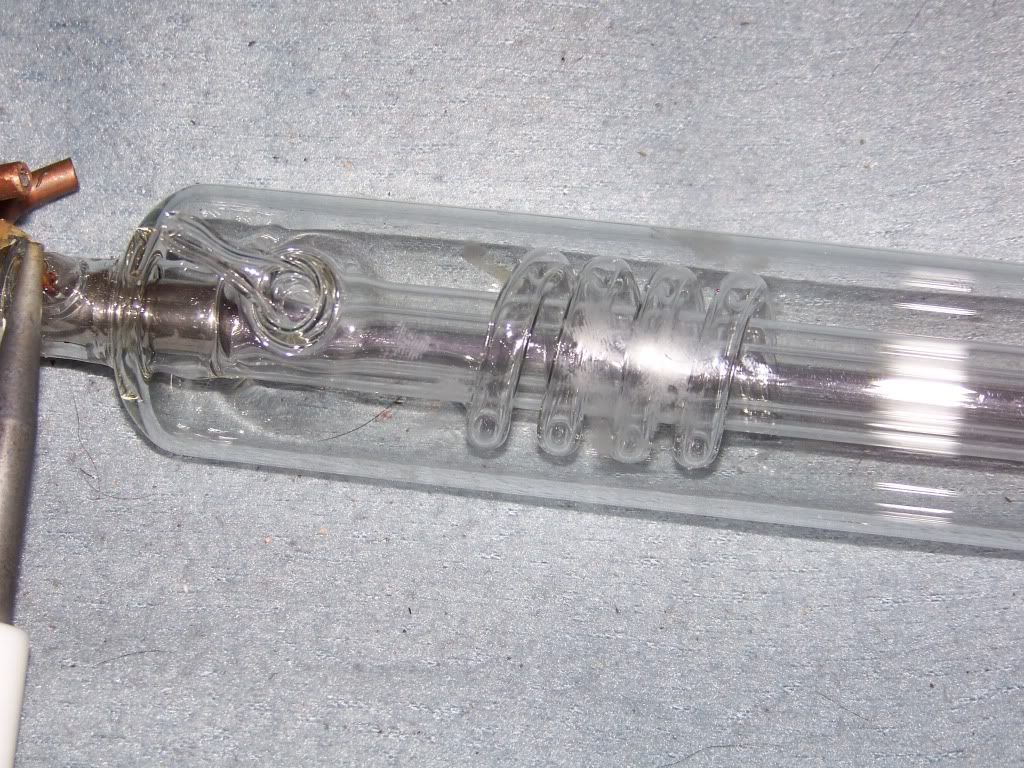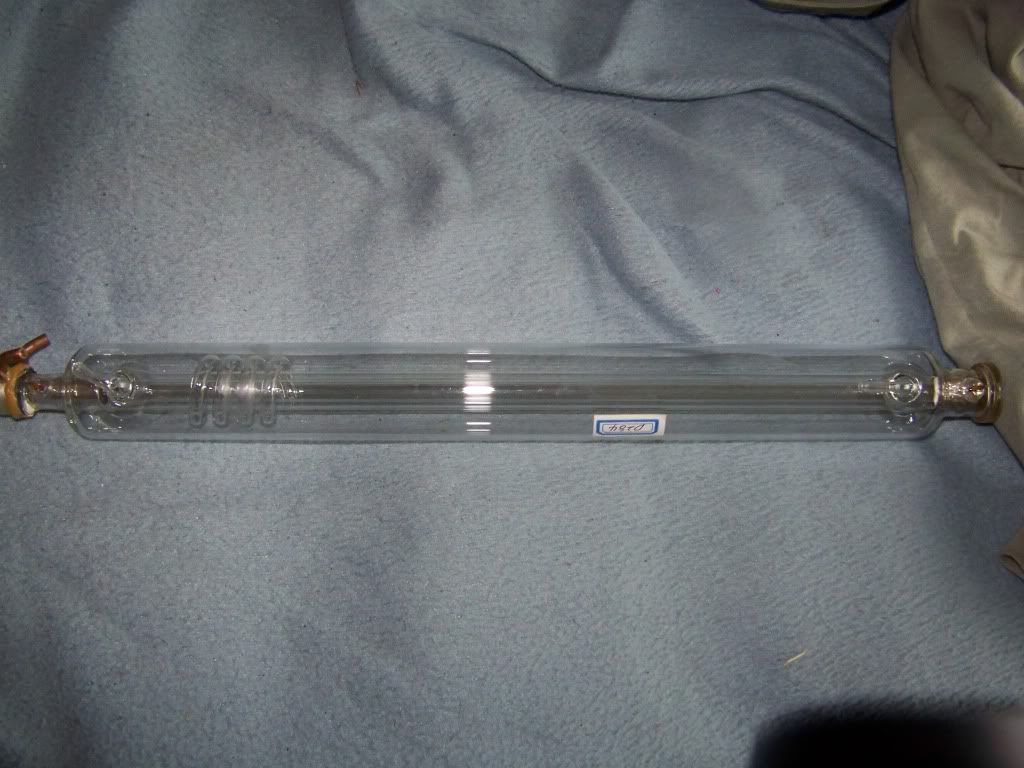 NOW I just need to find a power supply for this thing. At least now I know it needs 15mA... still no idea on tube voltage but I'm going to guess around 10-15kV or so.
Thanks for lookin'! I just had to show off my latest laser gear...