Greetings,
I have been wanting for quite some time now to have a host made to accommodate my 10x beam expander.
While I did have some adapters made up to allow me to connect it to any laser using a G type lens,
it doesn't look very good and I have to hold it in place to keep it centered and the lens focused.
I now have a gorgeous host custom made for the expander, and it is tight and does not have to be held to keep it centered and focused.
Currently using a 4 mode driver set at 4amps, 2x26650 MNKE batteries, both end and side clicky, NDB7A78 diode with G7 lens.
I do also have a NUBM44 diode and a SXD driver set at 5.5amps I will likely switch it to in the near future, but first wanted to test with this diode and driver.
Now, onto a few pics....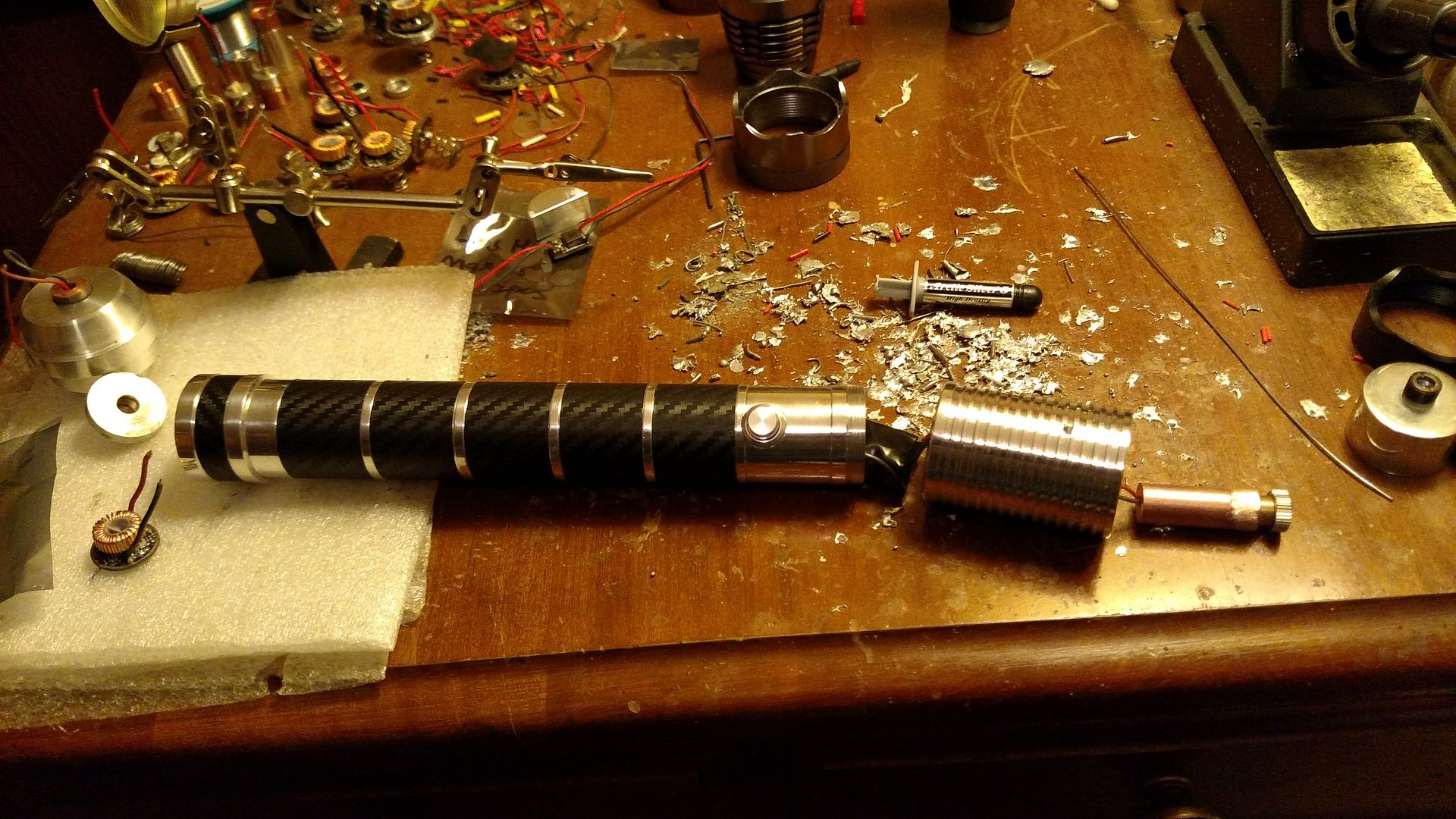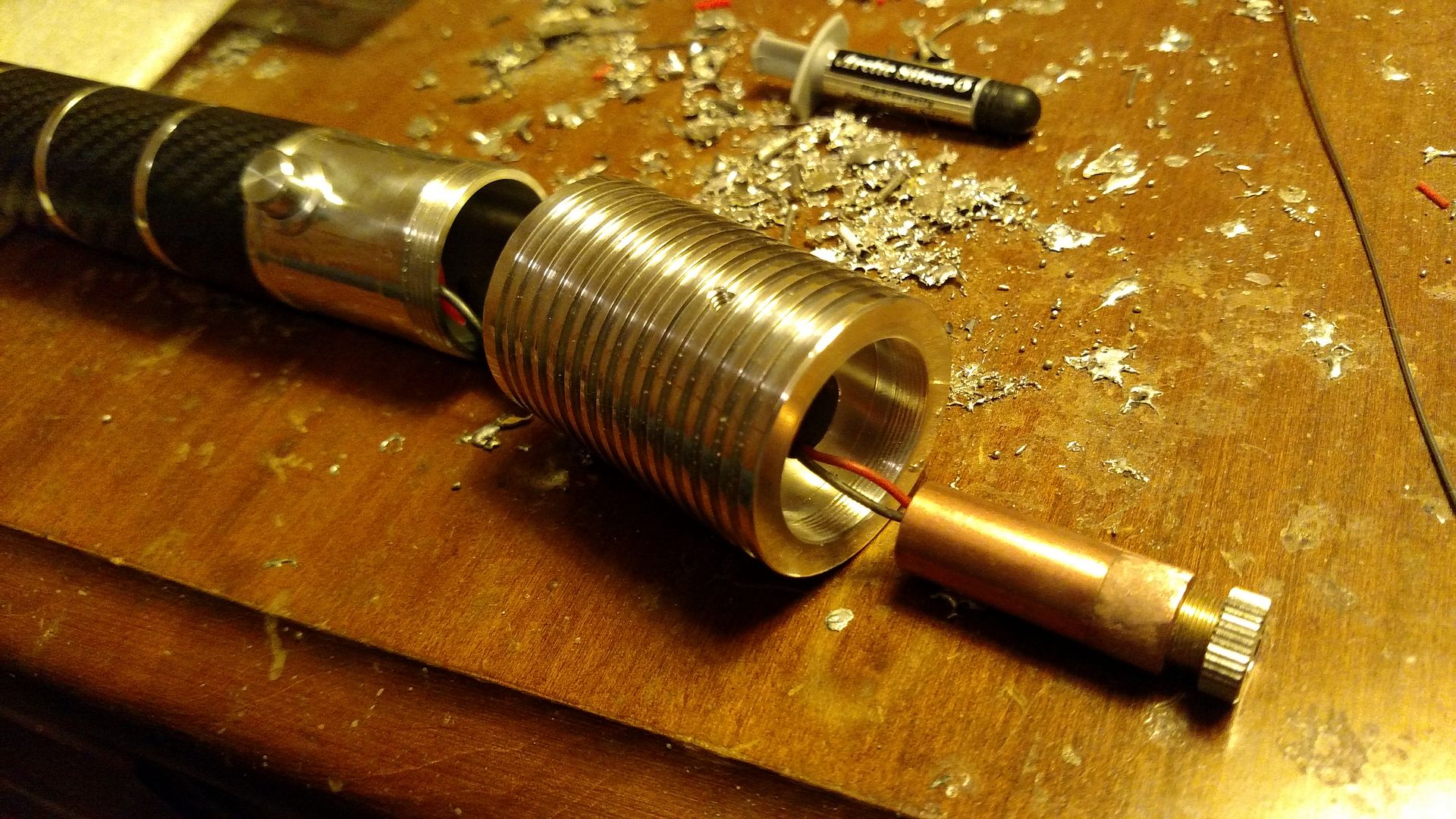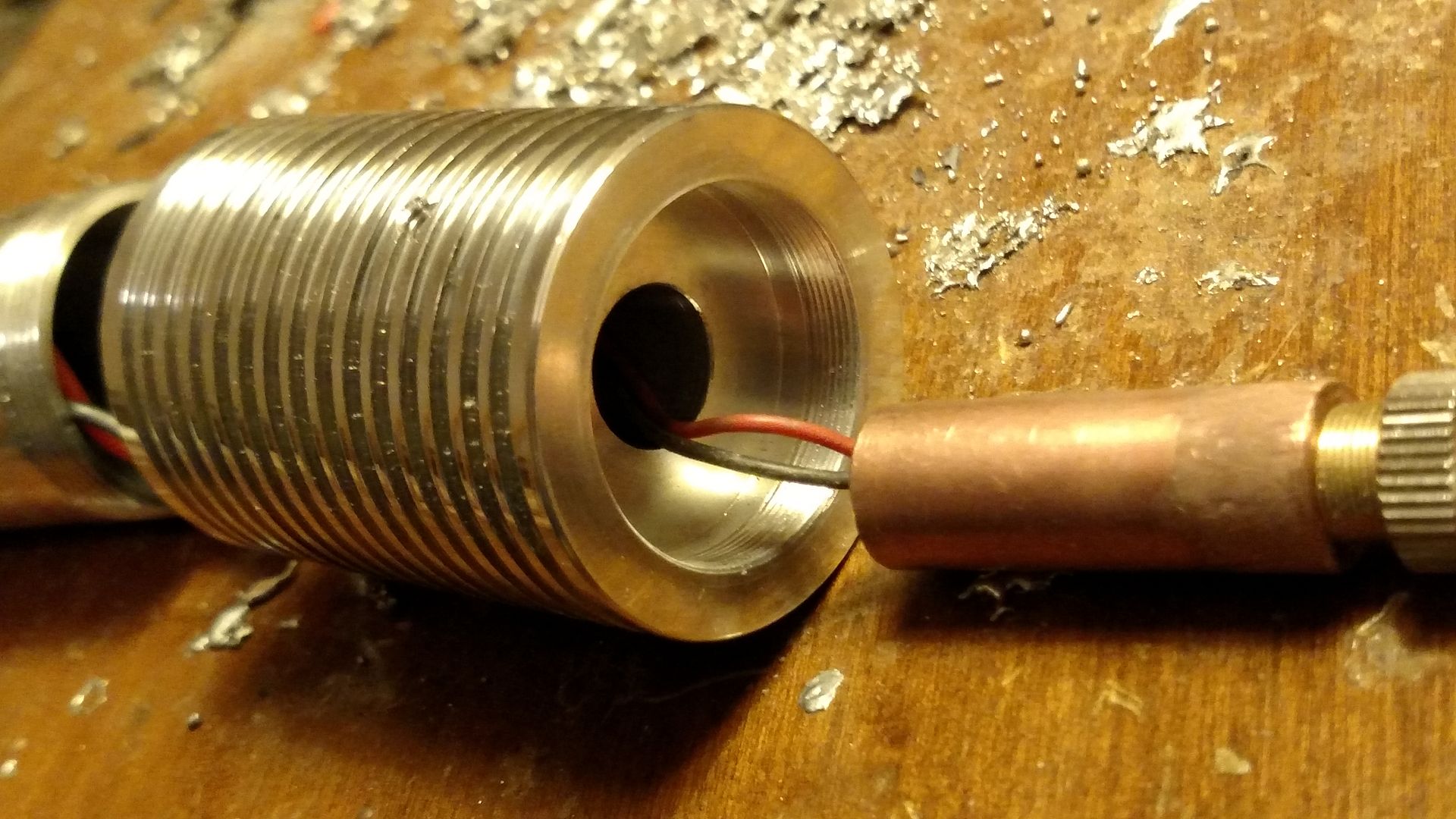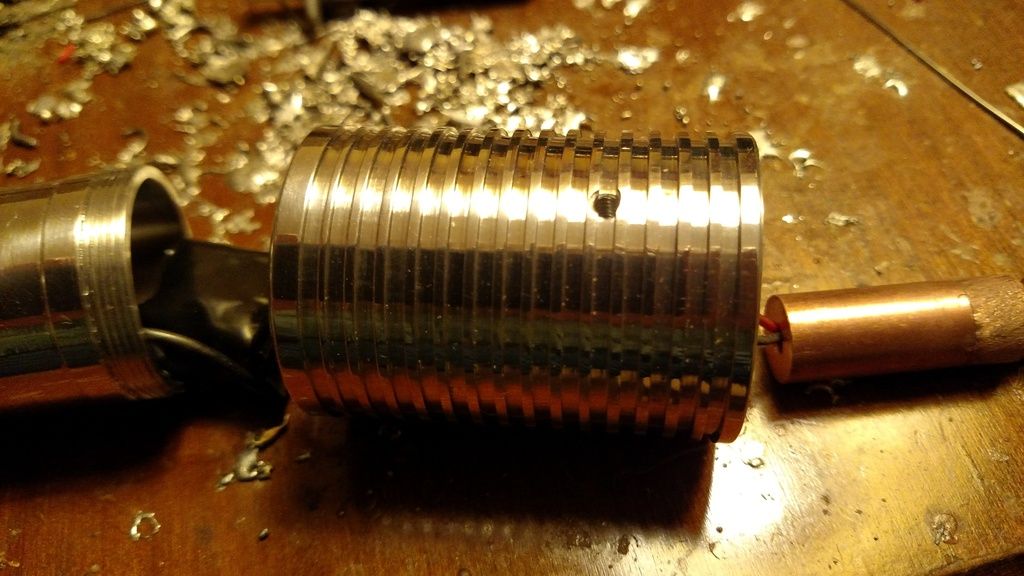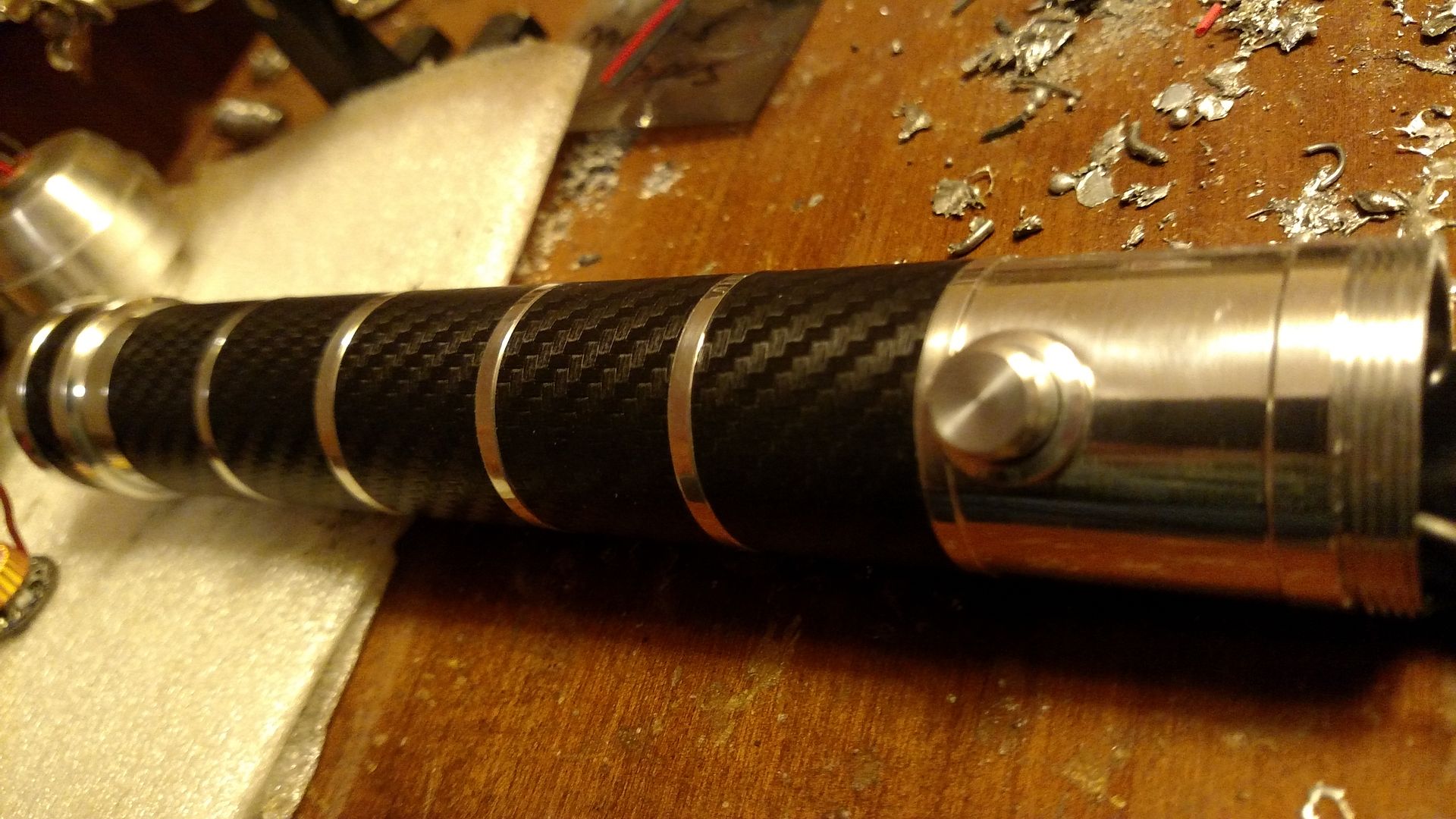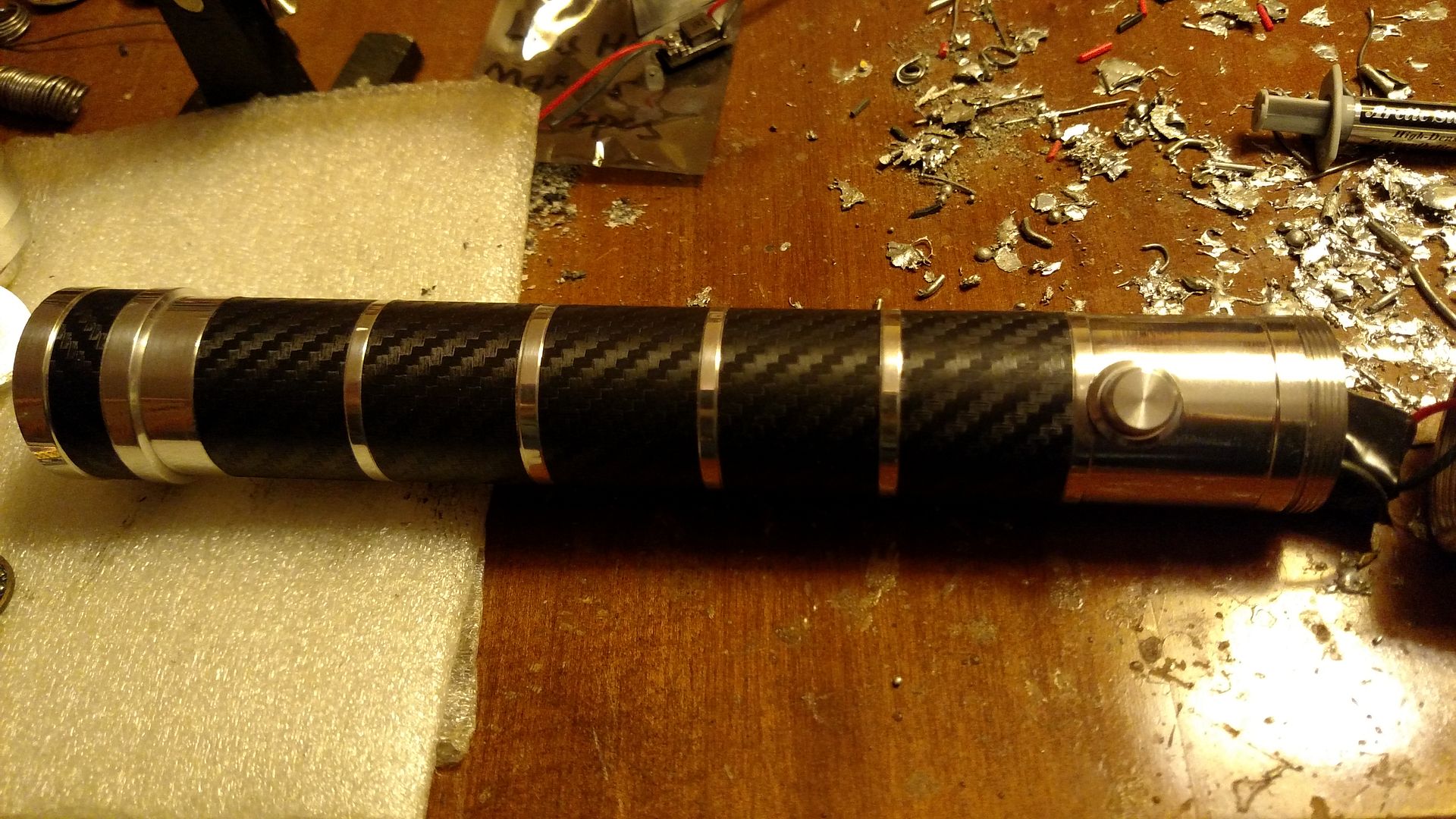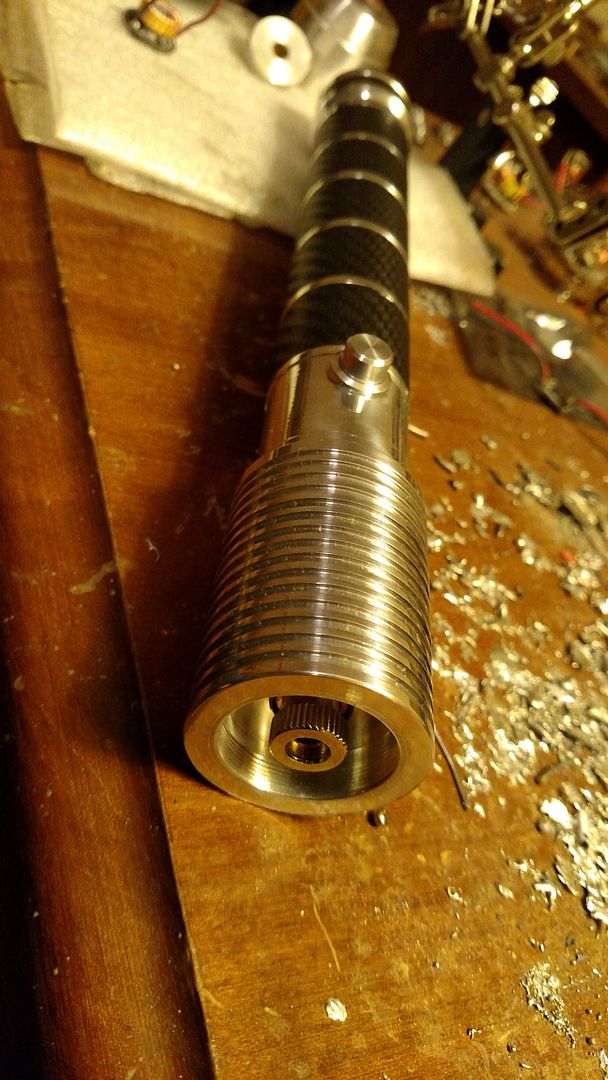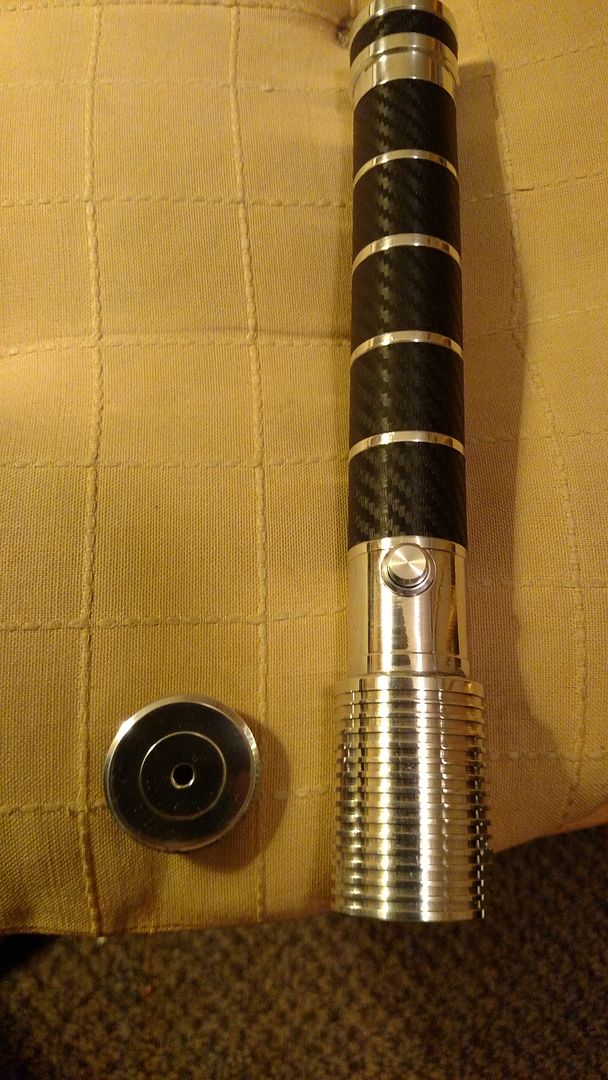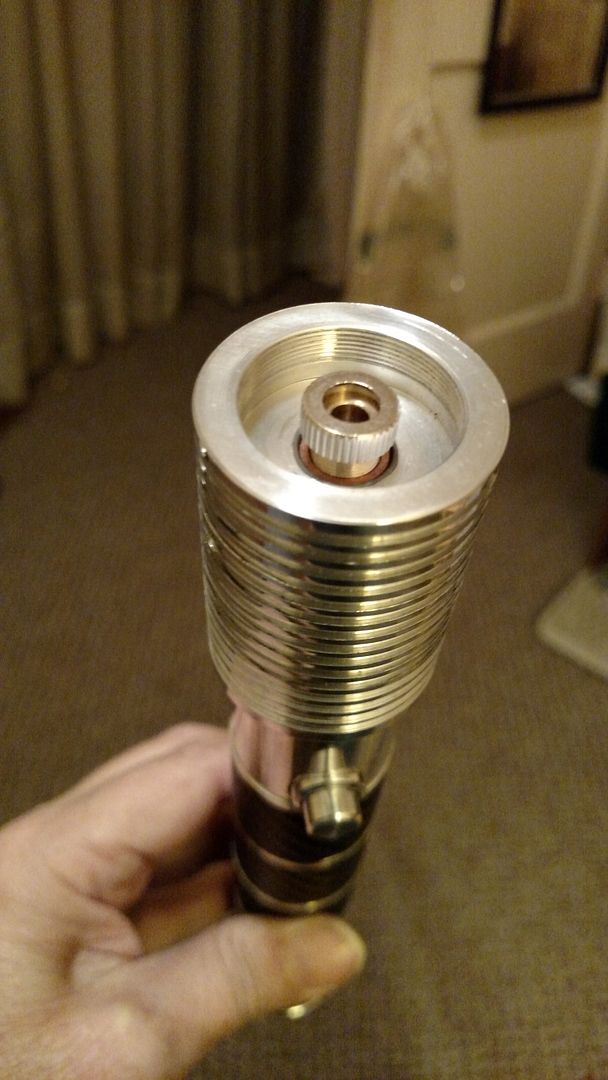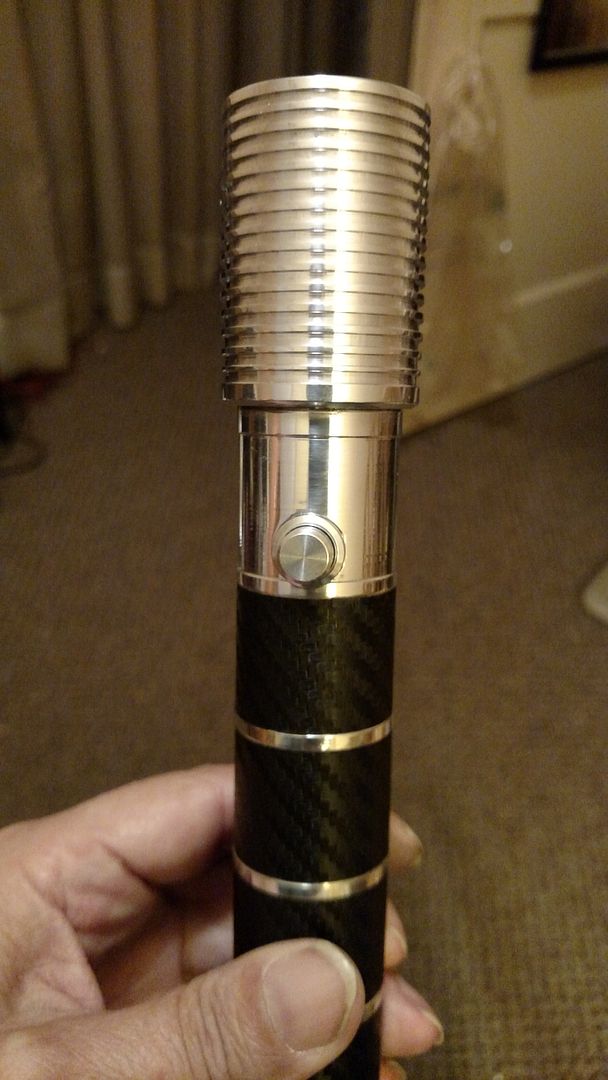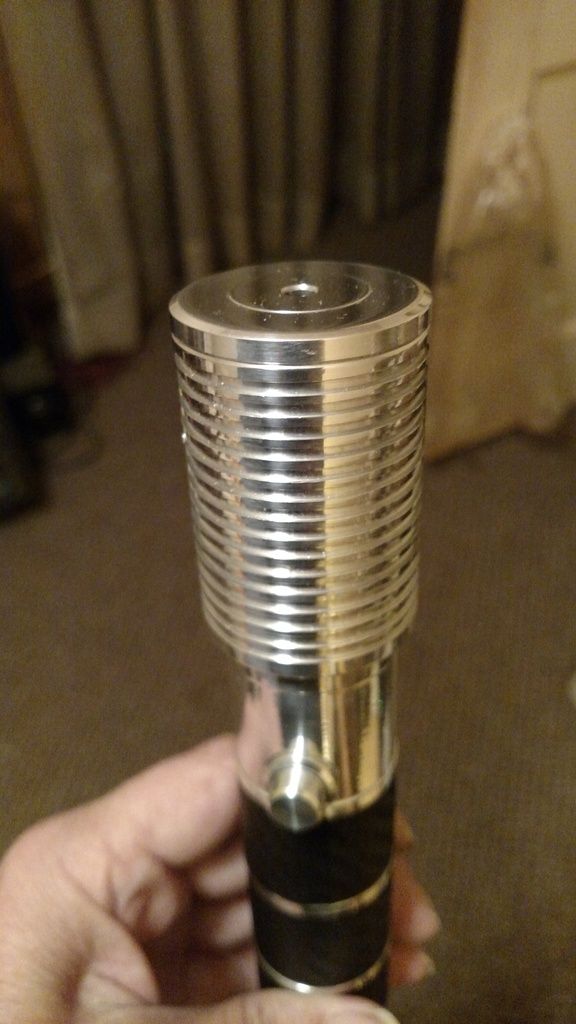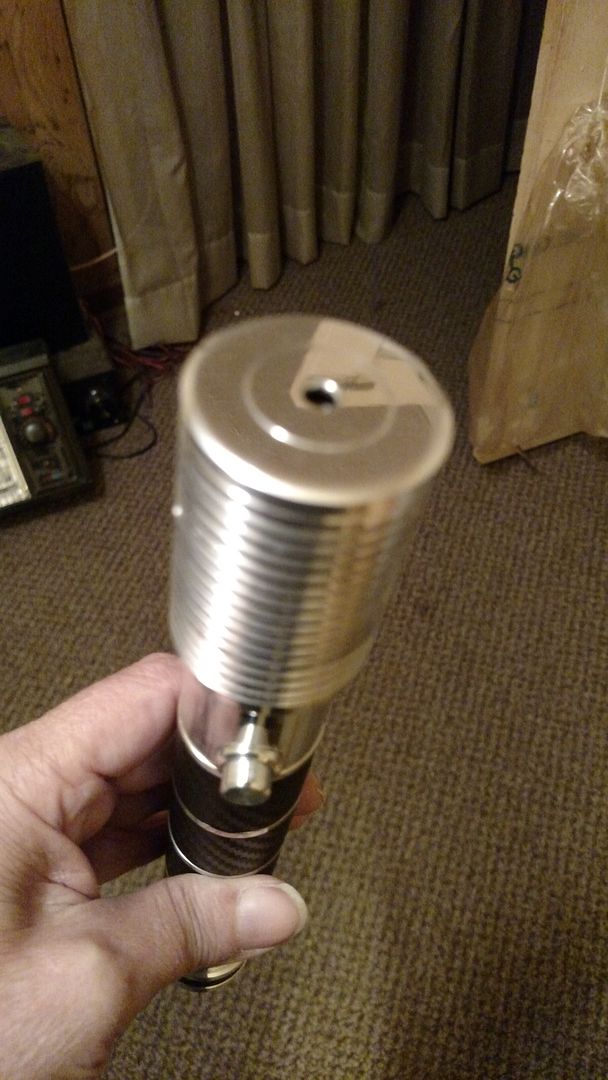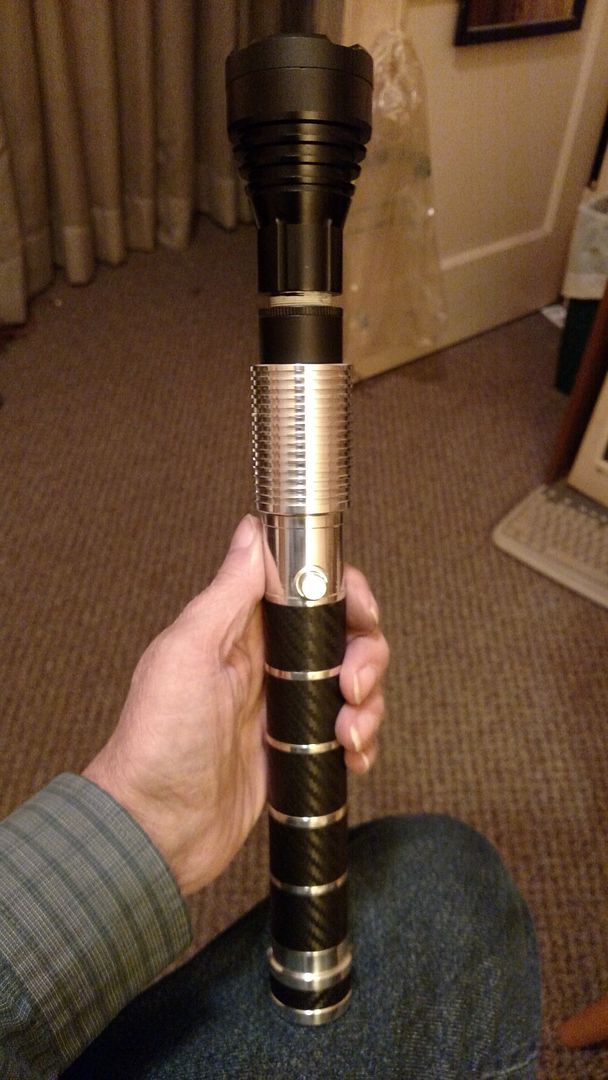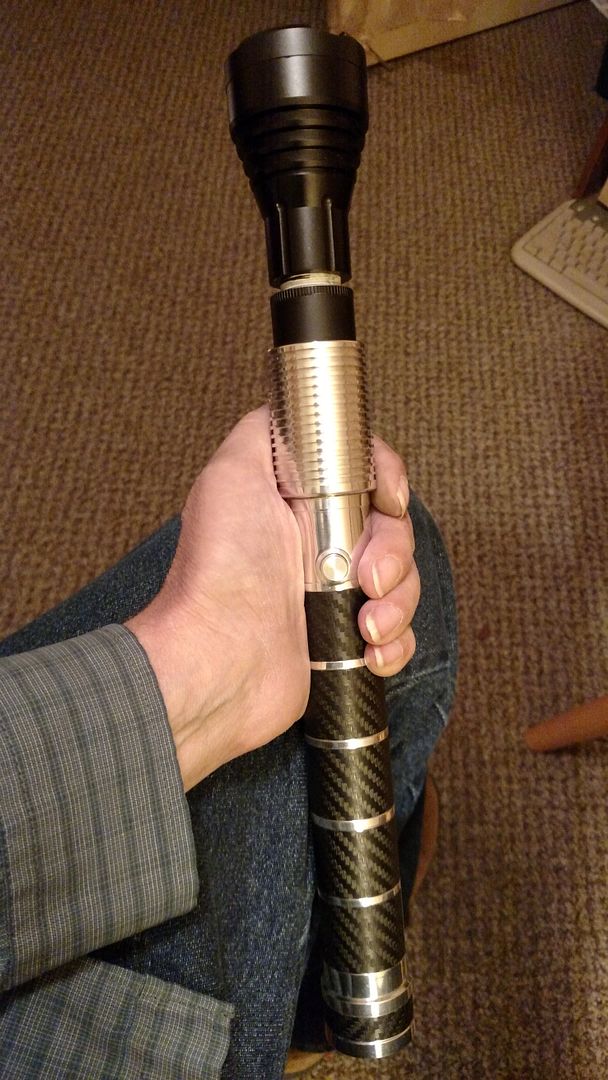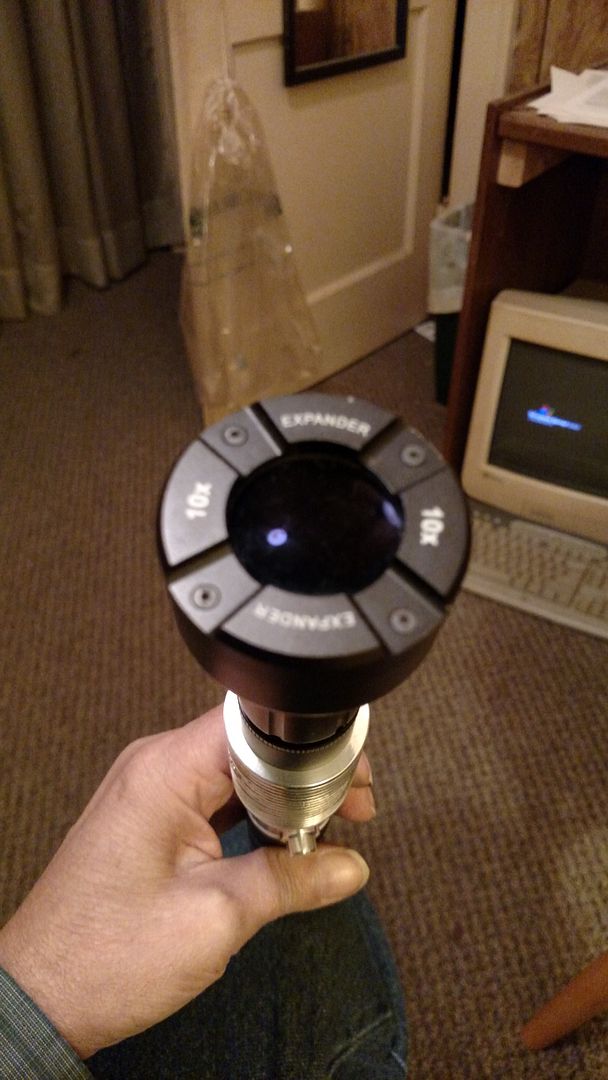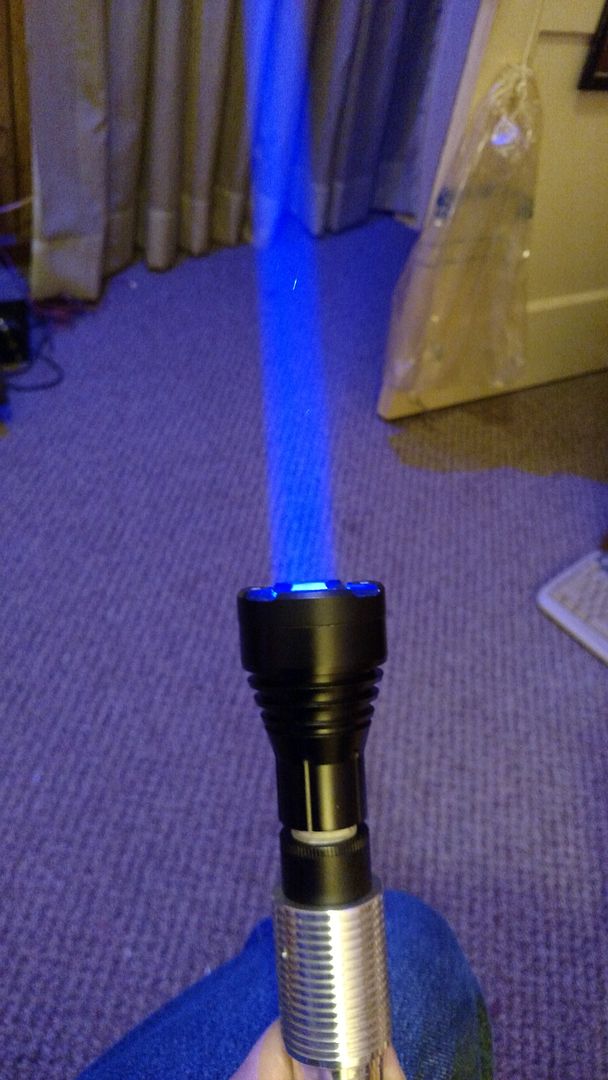 This was eagerly anticipated and couldn't wait to finish this build. Ehgemus
did an outstanding job on a beautiful host, the carbon fiber adding the
extra touch. I'll try and add some beam shots, and few using different lenses.
cheers,
Moe