So who clarified ugliness is a prerequisite of laser projectors? I don't care for a plain black box design. So I took another route. I'll let the pictures do the talking.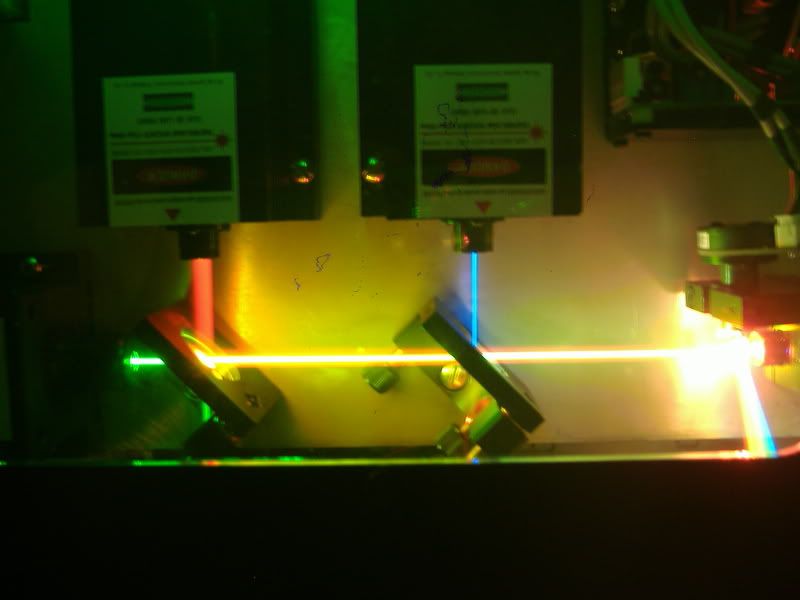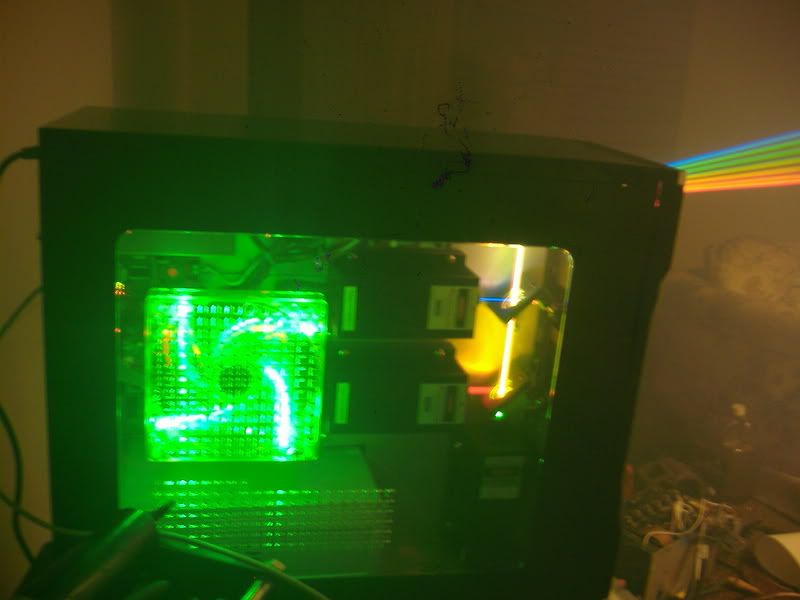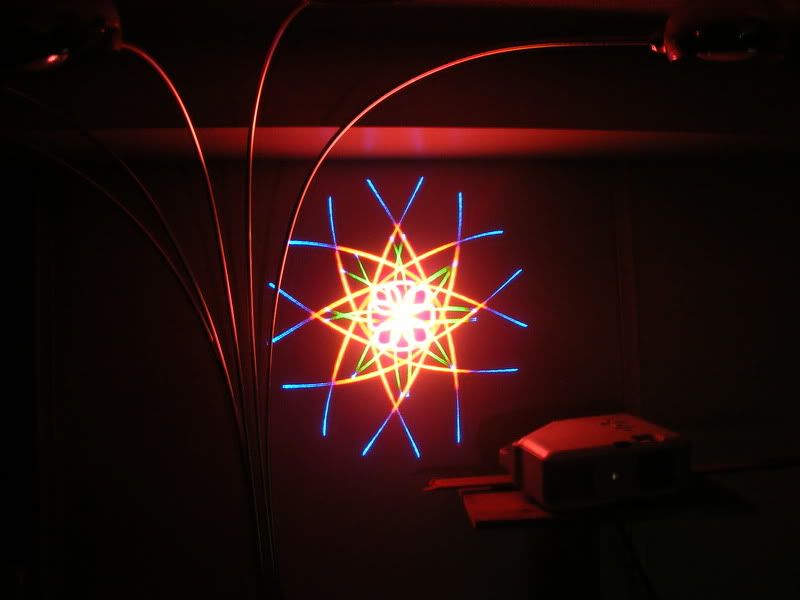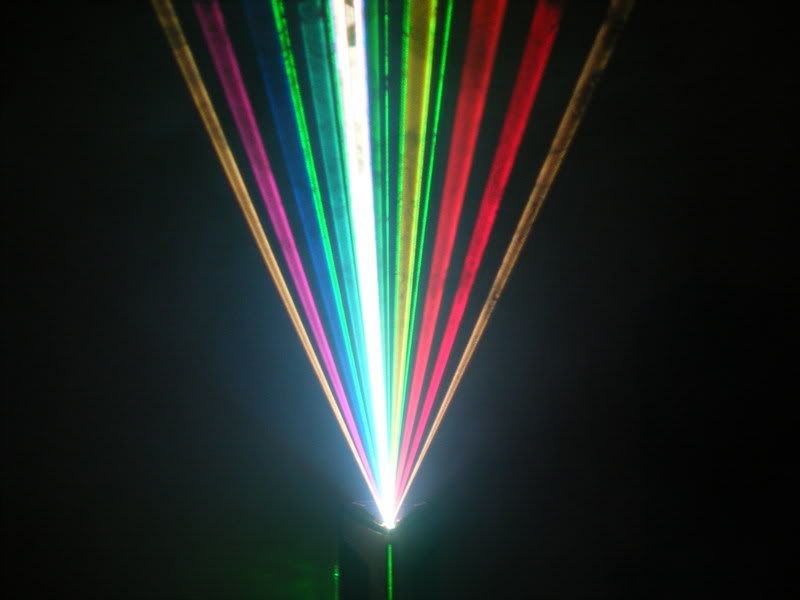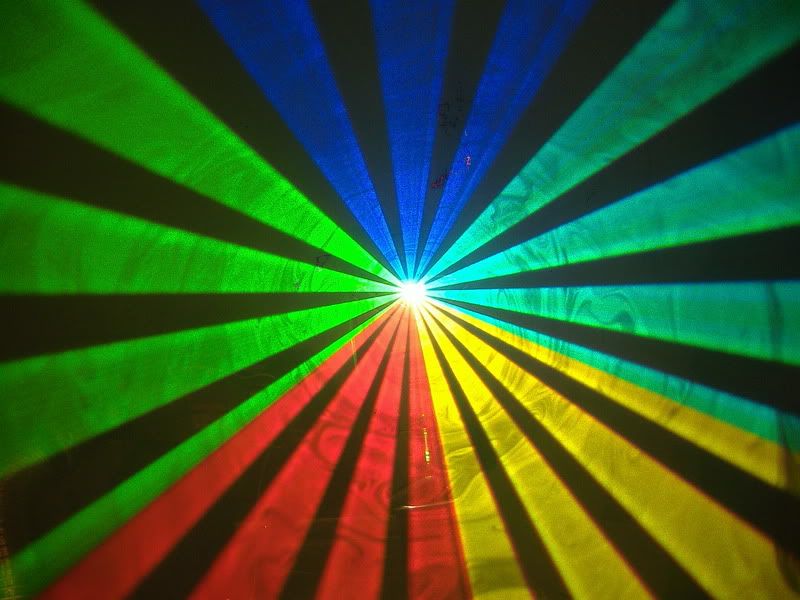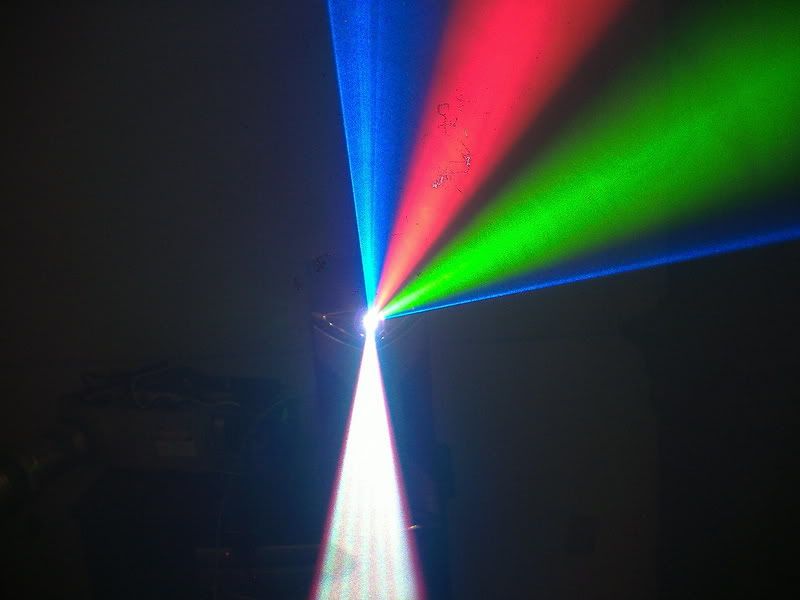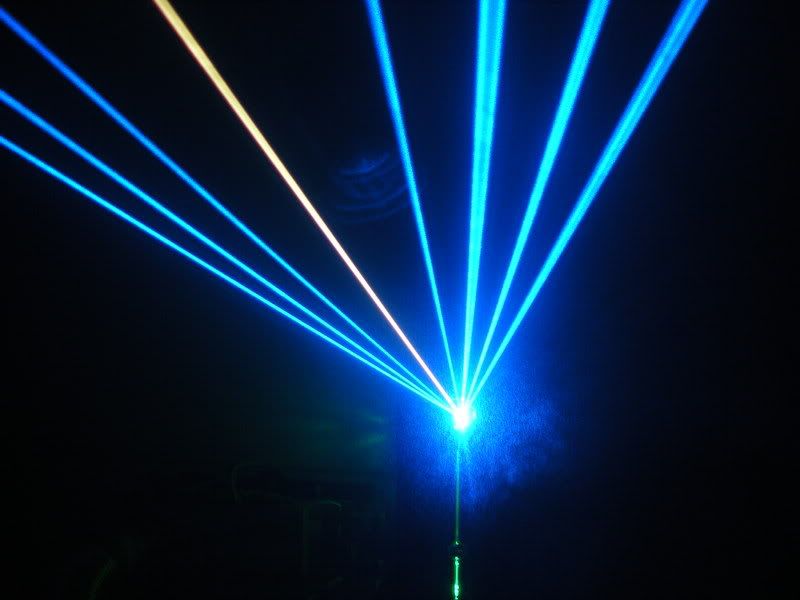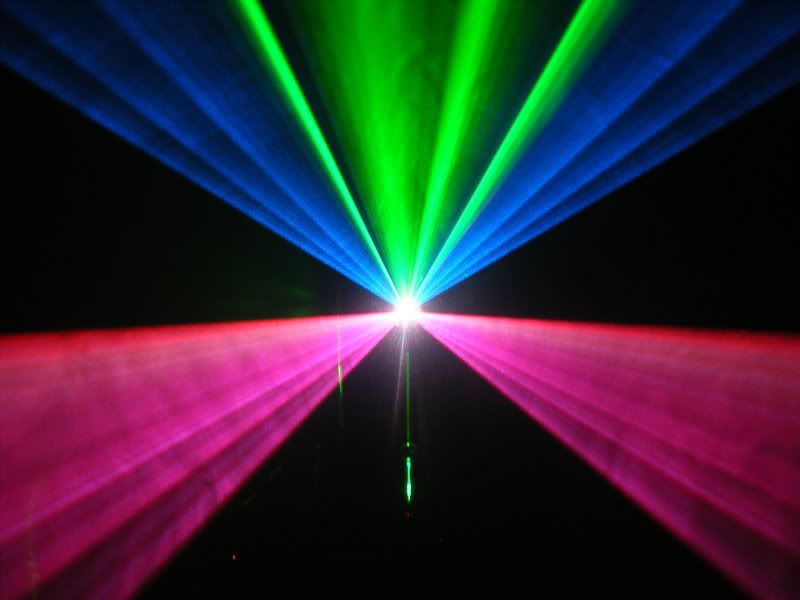 Specs.
Dac: FlashBack3 from Pangolin
Scanners: Scanpro 20
Red: 635nm rated 400mW from Laser Wave outputting 500mW
Green: 532nm rated 1W from Extreme Lasers outputting 1.05W
Blue: 473nm rated 200mW from Laser Wave outputting 260mW
[highlight]Total before optics and color balancing: 1.8W[/highlight]
I must say I really was surprised with the laser wave outputs. The blue could have easily passed as a 250mW model (hundreds of dollars more) if it were another company. Additionally, the red could have easily passed as a 450 (also hundreds more)
There is one problem I've encountered with a vertical design: dust settles on the optics more readily. So I just store it on it's side. The output can also be rotated with ease by software means if I desired to
run
it horizontally. I paid a whopping ~$4500 in materials, but it was a LOT of fun to build!