Joined

Sep 2, 2011
Messages

56
Points

0
So last week I was packing my laser stuff up into my truck to take to a friends house. Then I realised I forgot the ice for the cooler. I set the laser stuff on the tailgate and went to get the ice, I come back and leave for my destination.
I go to drive onto the highway and forgot it was there. Keep in mind this is my brass bar lab laser I built:
weights almost 5 pounds, heatsink, fan, driver, plug. all on top.
After realising I forgot to close the tailgate and put it in the cab, it was already too late... I was already at my destination and decided it was totally screwed. I leave later on in the night and out of curiosity, look around where I made my sharpest turn, and there it was! on the ground, driver shattered and gone, switch was still there, plug was still there, heatsink down the road a bit, fan not found, bolts not found (guess somebody's tire took those XD ), focusing ring totally destroyed... plus it was raining!
Ok. so after all this you'd think its screwed...
IT STILL WORKS!! WTF...
The threads on the aixiz module took some damage, so I need a vice and pliers to get it out.. Checked the diode...woks great! not a spec of dust on it!
A tightly fastened set-screw kept the module in place while it endured being run over by cars, trucks, and everything else for 3 something hours
Surprisingly, the lens is scratch-free as well! a bit dirty but no terrible scratches.
Here's what it looks like now
The damage to the bottom: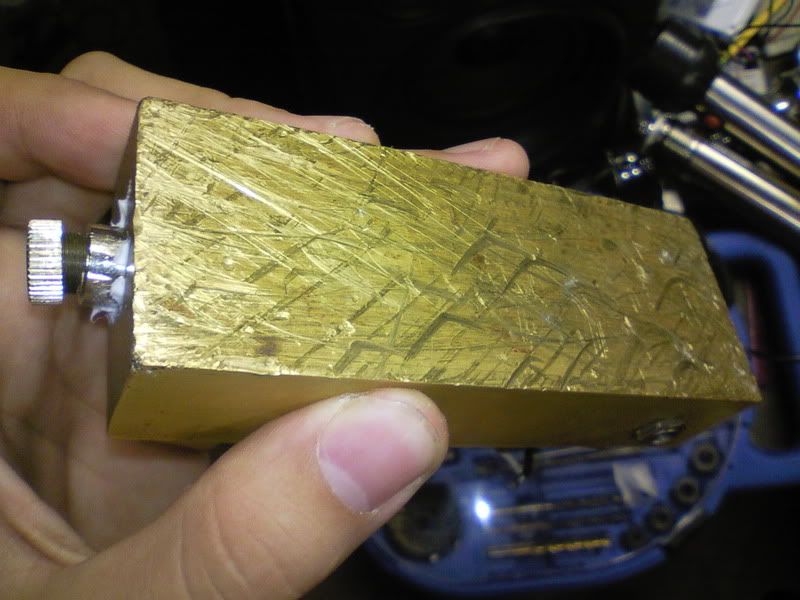 The damage to the focusing ring. if this were the default aixiz plastic lens, I'm sure it would be destroyed!
Here's the quick wiring I did to see if this thing still worked. Don't have parts for a new driver, so I just used my desk power supply: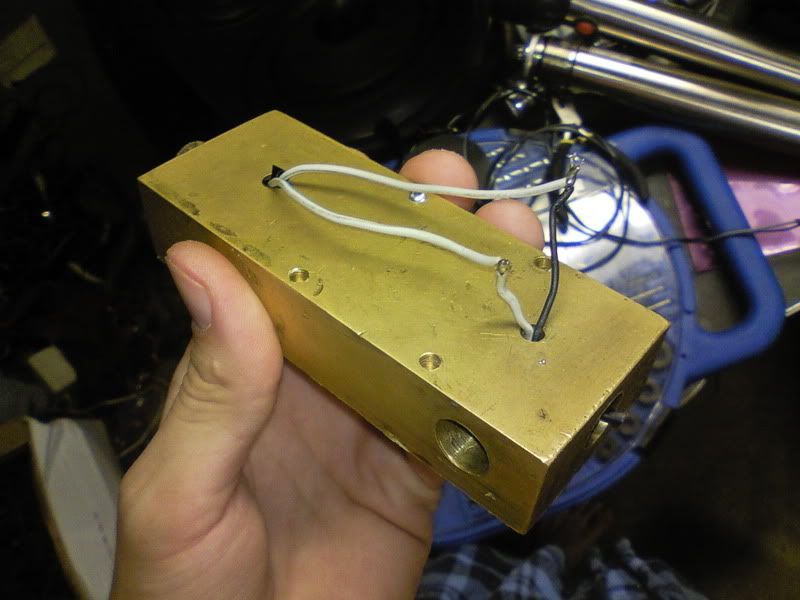 Proof that it works. running at 1.90 amps(hardly visible beam because this is my phone camera)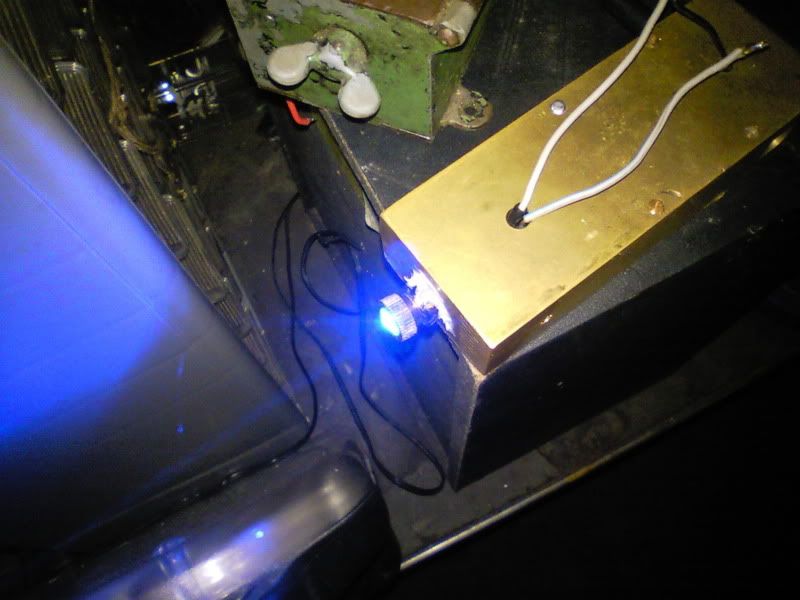 Ok... so next time... I will build a driver small enough to fit inside the brass bar, probably a flexdrive or 2 in the holds I've drilled, drill the module hole deeper and add another set screw, so the thing is totally nested inside, and will be protected by a huge piece of brass armor! Crush-proof! sweet!
Had I build this into any other housing, I'm sure it wouldn't have lived through this!