So I work at fed ex and totally just remembered that I use a
Laser all day evert day when I work! Here's the pics! :crackup:
Look at that beam? How many mw's you guys think it is?:crackup: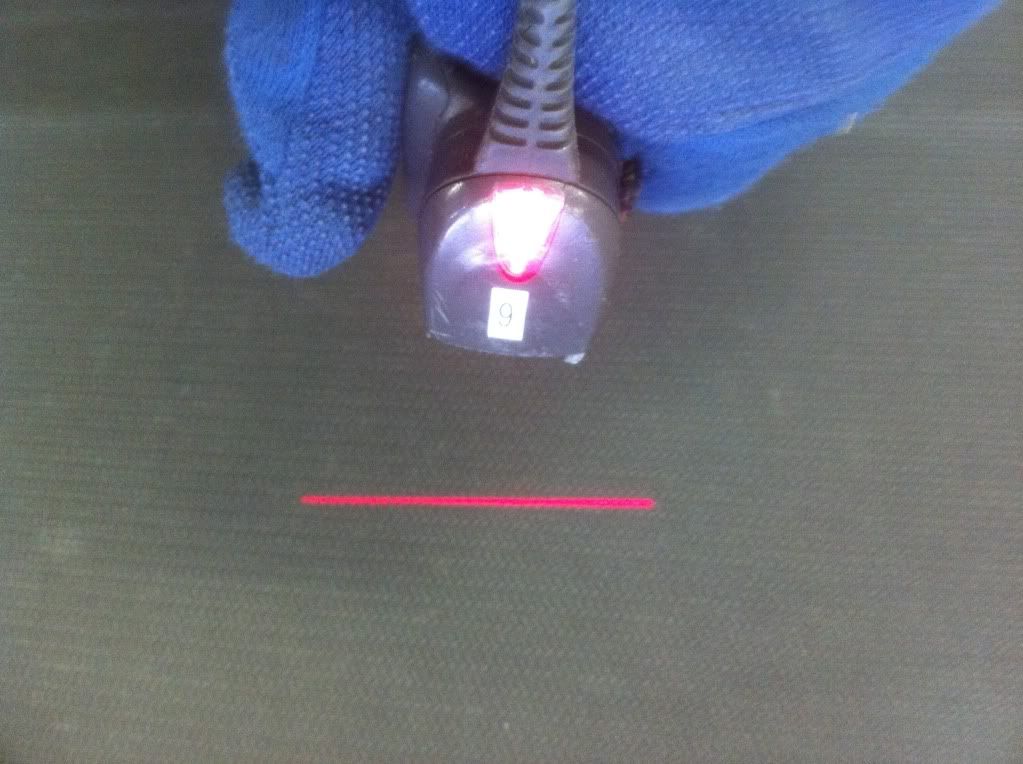 And what it's attached to(in guessin the drivers in there) and it's got a huge lithium battery pack!
Hey it might not be high powered burning laser but it's a laser darnit! Anybody know how they make the beam spread horizontally? Just some plain old Optics ?