Greetings! Laser enthusiast, this is my first laser review.
laser name: pl - 445nm 500 - 1600mw
company : laserbtb.com / sky lasers
Price: $147 - for me it was £90 with £25 shipping.
Production time around 4 days after order was placed and then despatched friday 3/1/14 arrived today - 6/1/14 so 3 days.
now i do not currently own a LPM at the moment so i cannot tell you the current output but as I've seen from other members on this forum, laserbtb laser's can be over spec so I'm presuming that this laser is actually around 1600mw but someone on the forum has had this exact laser tested at 1900mw
I've only ever owned 532nm 50mw green laser pointers and a 200mw red pointer and i have to say this laser actually scares me the beam is seriously intense and can be seen very easily in daylight outdoors it litterally ignites anything it comes in contact with without focus when focused to the burning point of the beam it takes apart my black leather wallet leaving a lot of smoke.
it has a nice heavy feel in the hand, and looks very finely engineered all nicely oiled "screw parts"
The aluminium box it came in lock's do not work AT ALL. Which I'm not too bothered about long as the keys for the laser work. :evil:
Here are some pictures I've taken with an iPhone 5 best to my ability.
EDIT: made burning video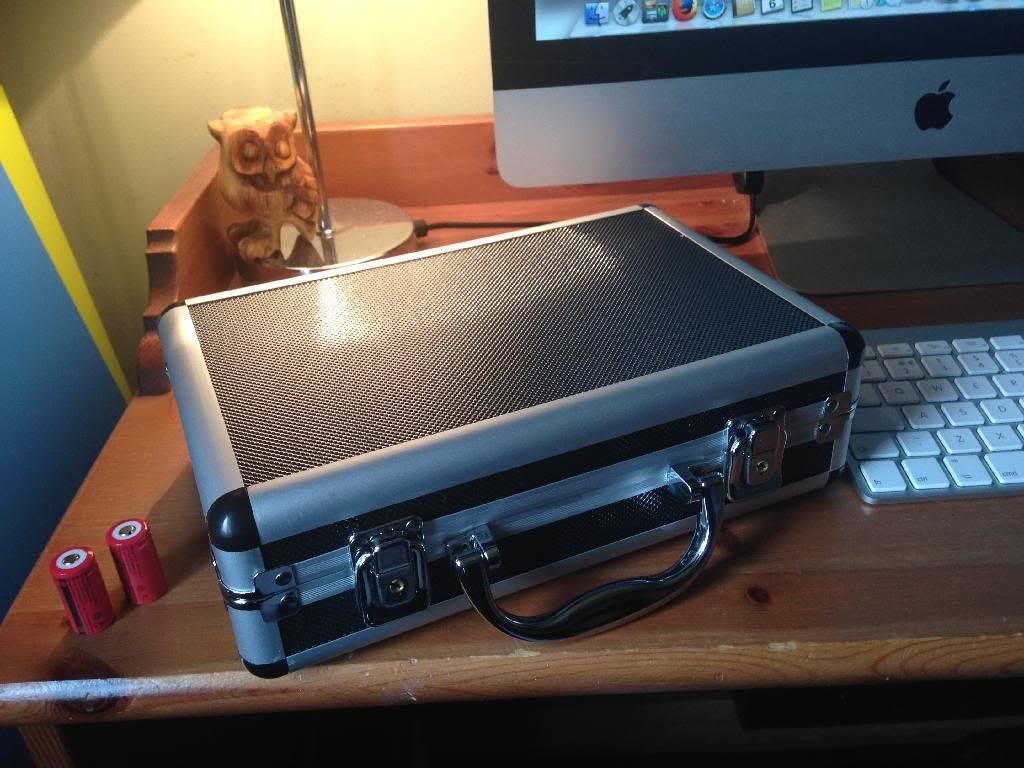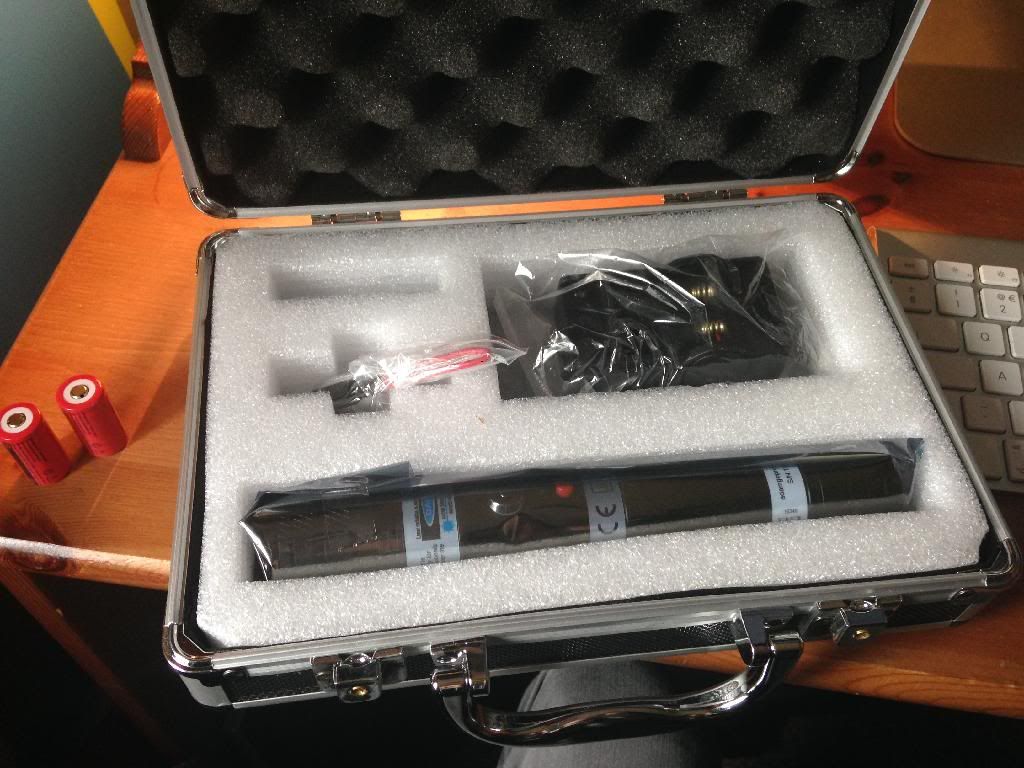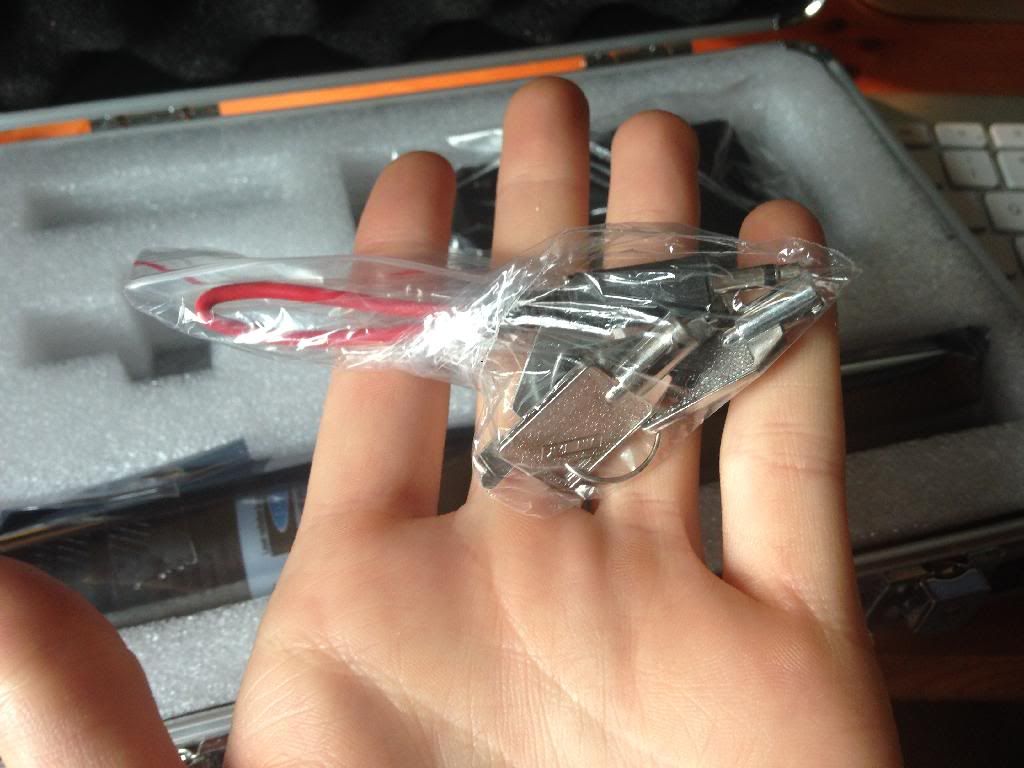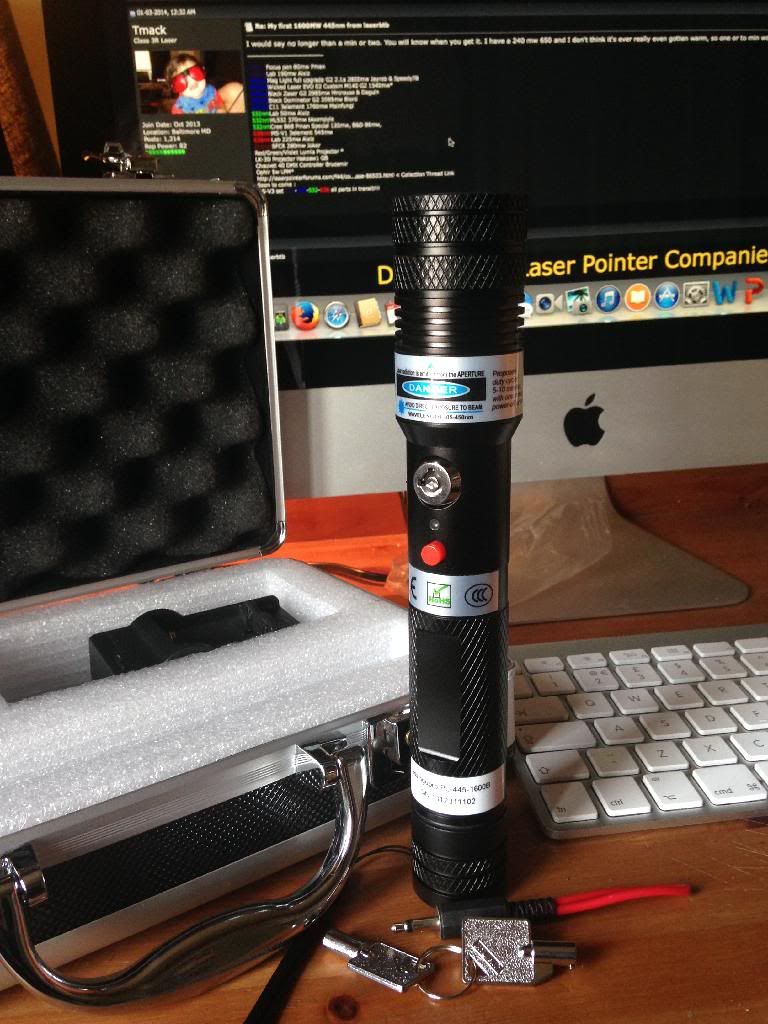 extra pin so you don't have to use the red wired plug.
Green light comes on to indicate that the laser is unlocked and ready.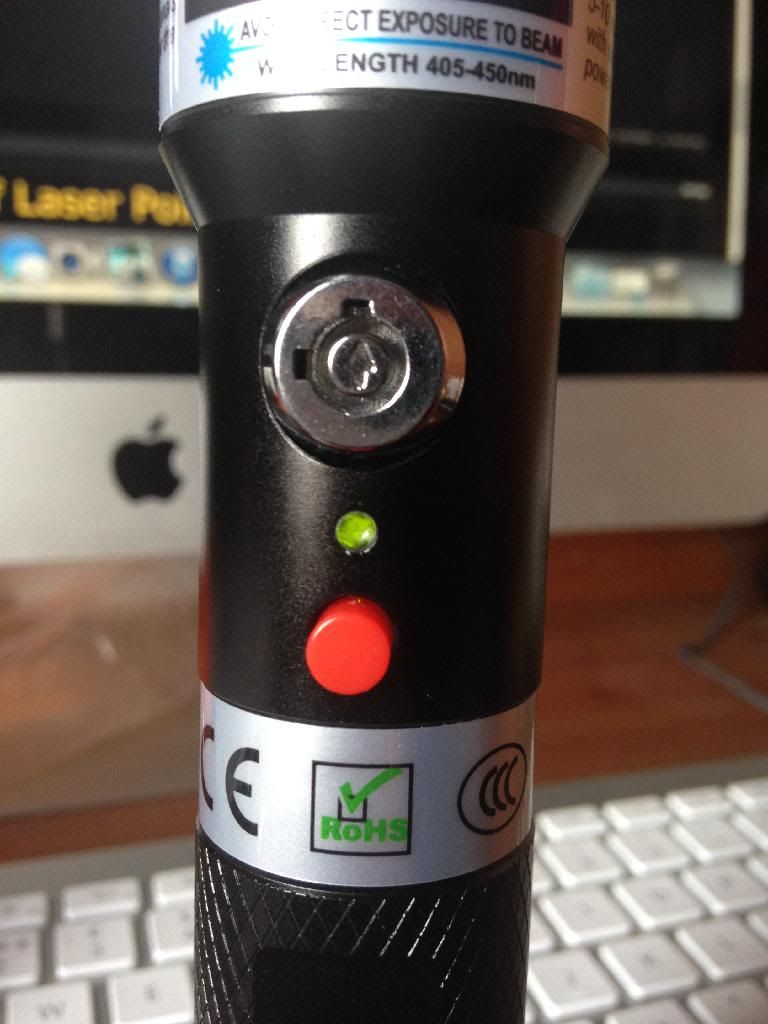 size comparison to a normal standard green pointer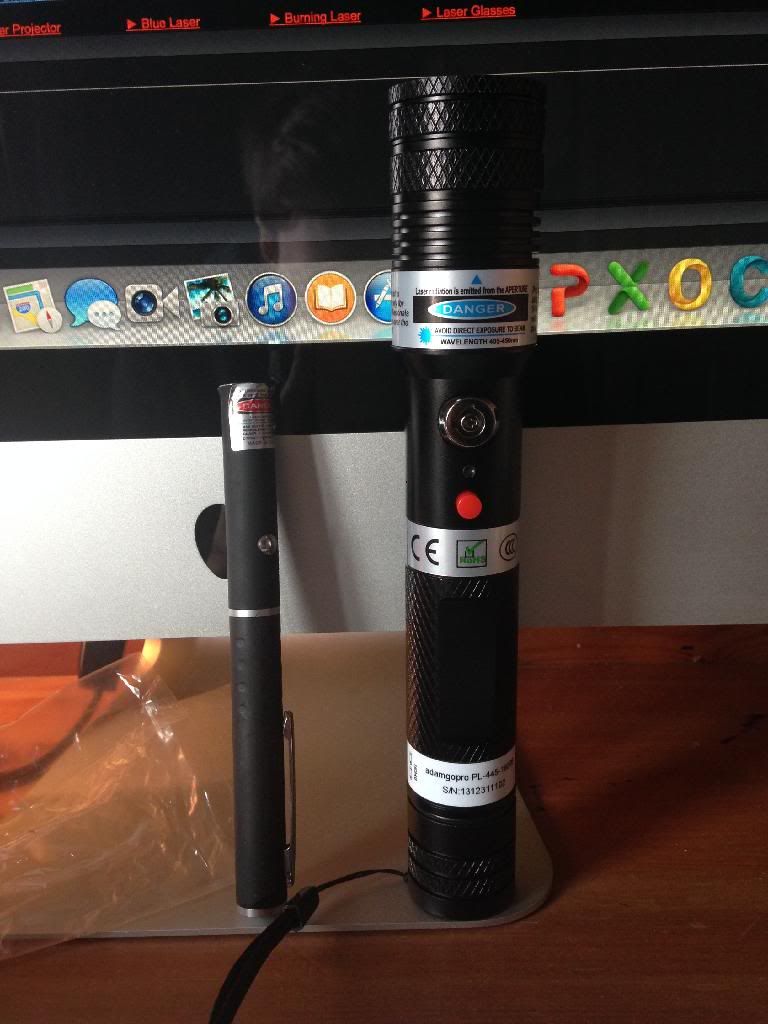 Comparison to standard pen pointer.
Beam shot with iPhone 5 camera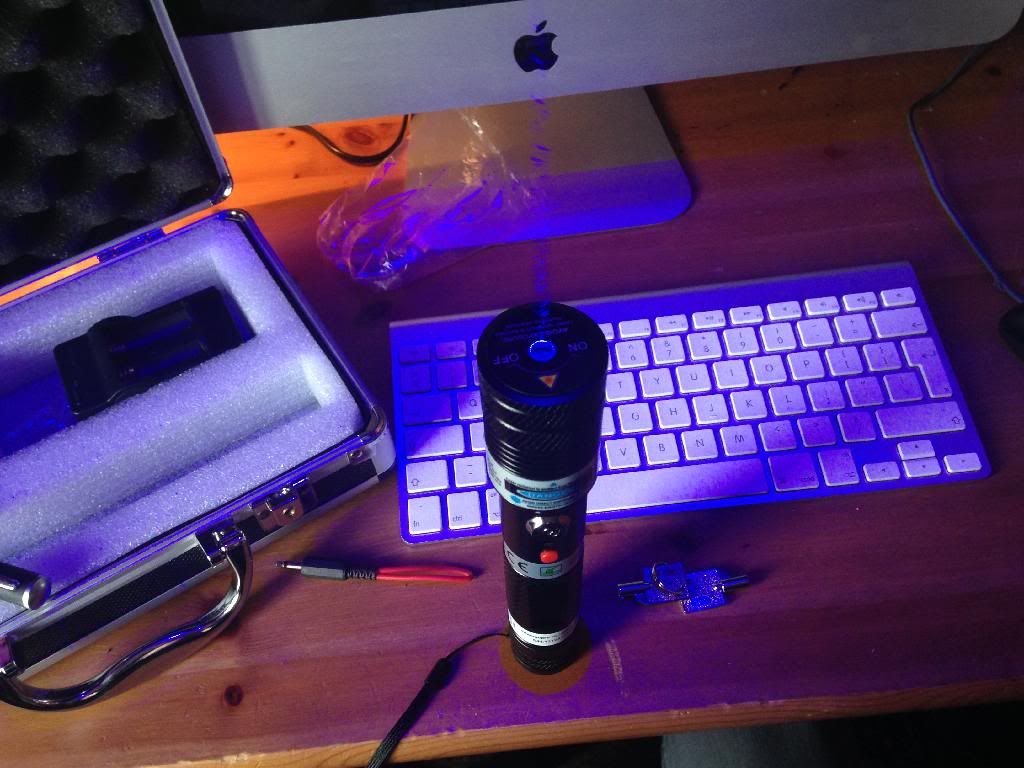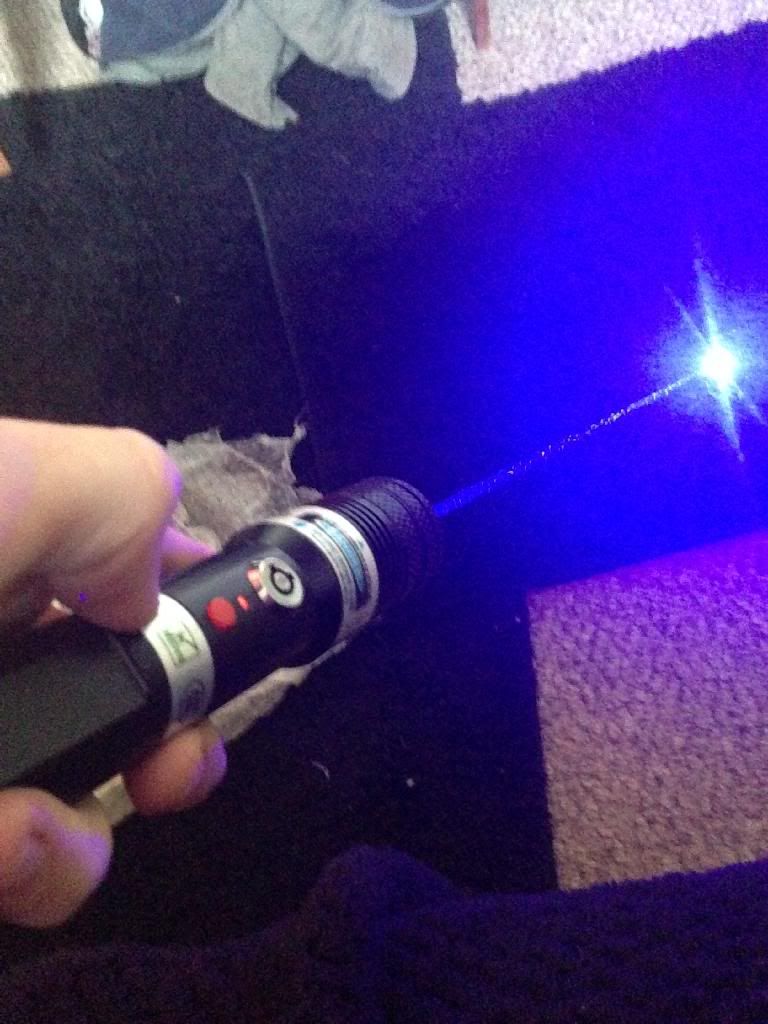 Beam shot iPhone 5 camera
Beam shot photos: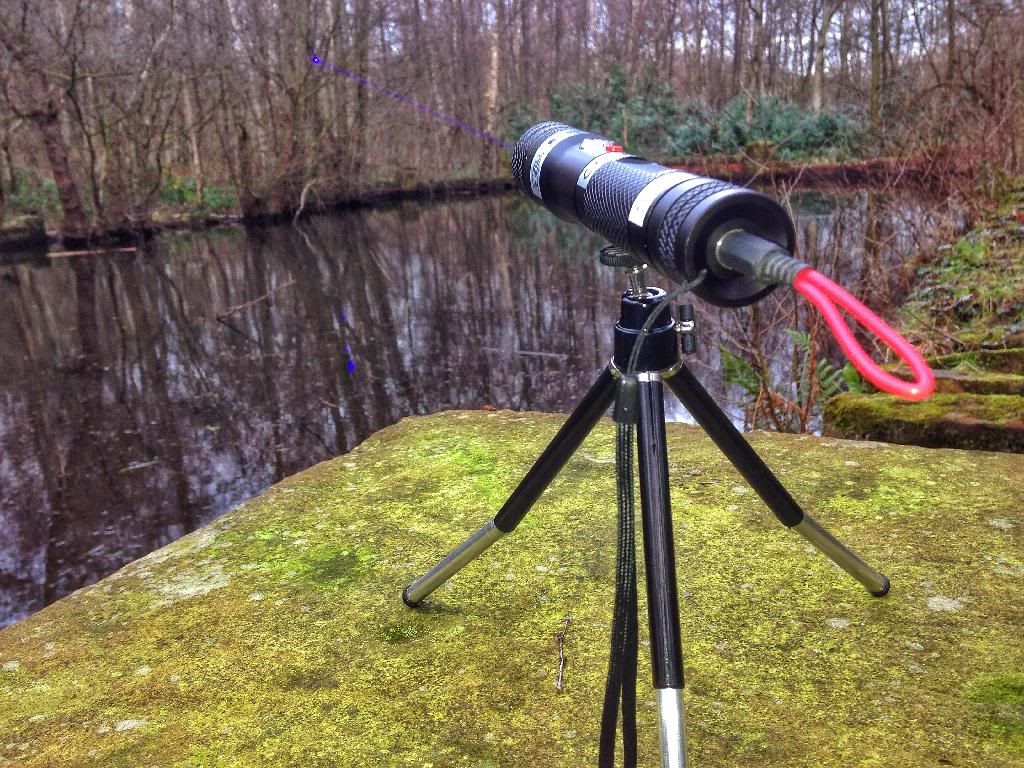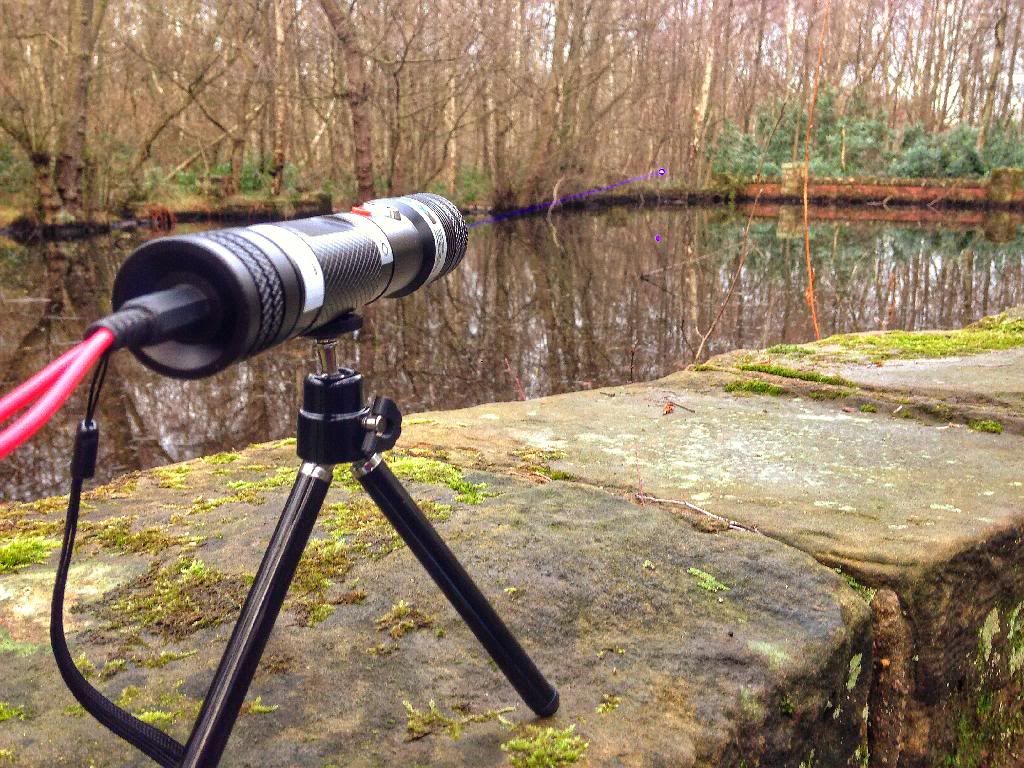 but overall this is probably the best £116 I've spent!
thanks for viewing
"Safety glasses was worn during beam shots"
Last edited: