This is only 100mw green 532nm. It's my very first build. It's definately not no 1w laser of course, but just thought i would show you guys.
Im no pro at brightining pictures so il show you the best i took.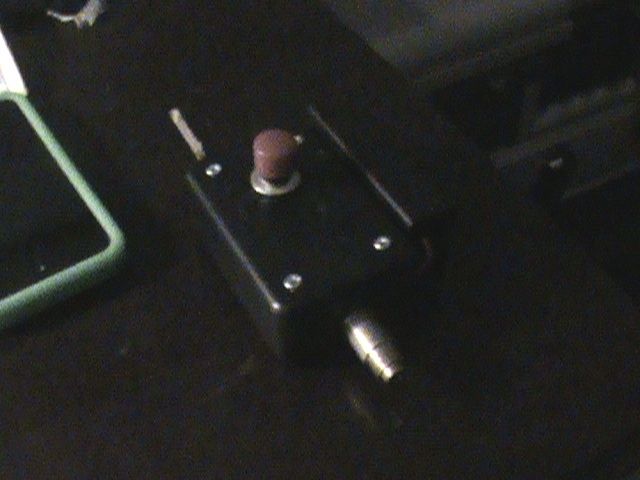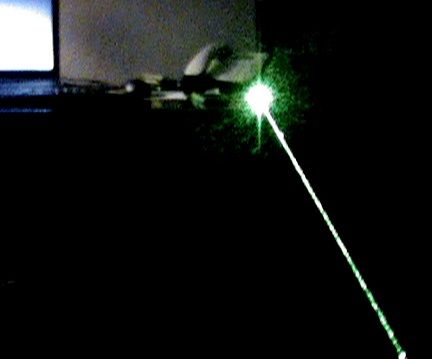 One of the pictures i had a brightning fail and most of the picture turned out black but you can still see the beam.
Video:
http://www.youtube.com/watch?v=RkhlHg27C8s
How i made and the parts:
Radioshack:
3x2x1 project enclosure
double AA battery pack
On/Off and slightly hold to turn on Button
Ebay:
100mW Green Laser diode with 10% Tolerance
It was an old diode, so i turned the pot till it was at brightest.
Since i couldnt afford a new charger for my drill right now, i used my sautering iron to melt holes in this. Sand paper was also used from home depot.
And the insides are not much its just the laser driver taped down and 2 positive wires attached to the button. The two negative wires are attached and stuffed under the diode.
-Matrix
Last edited: