Joined

Jul 9, 2015
Messages

253
Likes

104
Points

0
Hello everyone! I have finally taken my first beam photos and hopefully they will show up correctly. I have taken the advice of others and used a third party image host so hopefully that will work best. So here we go:
First set of pics are of my Skylasers PL-445 2+W 445nm shown here:
These photos were taken using a Canon EOS 30D and standard EF-S 18-55mm lens. I used a tripod and self-timer with auto settings and no flash, no smoke or fog all were taken clear air in my (cluttered) basement. I also want to mention that for each beam shot, the distance from aperture to spot was 21 feet. The focus on the 445nm was set all the way in. Even at this distance it still was burning the wooden cabinet door I was aimed at for only the 10 seconds it took for each photo. :eg: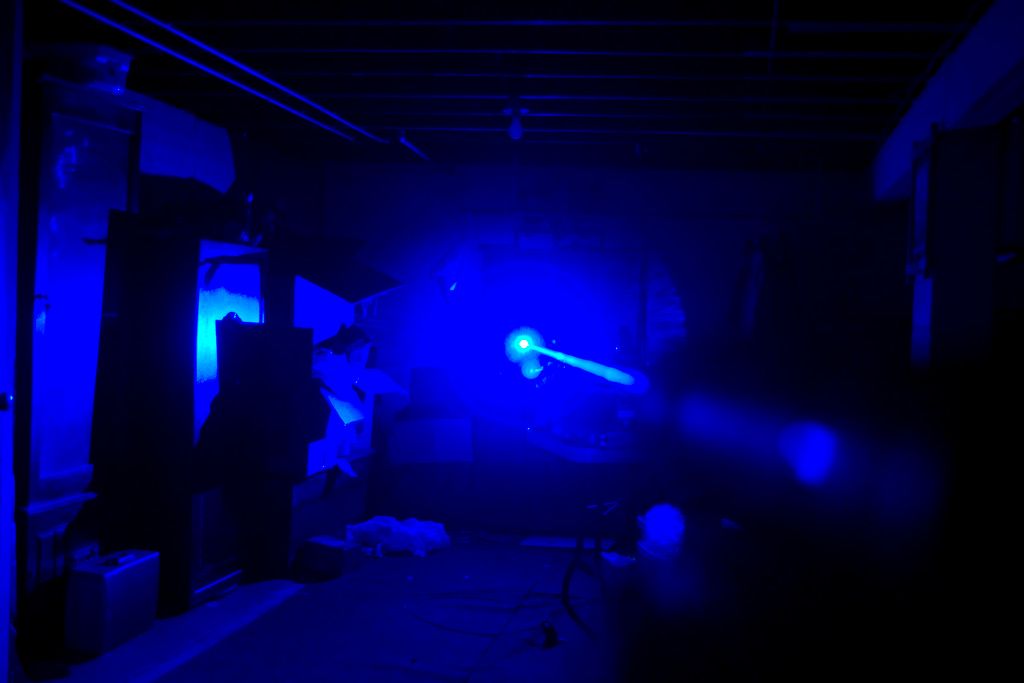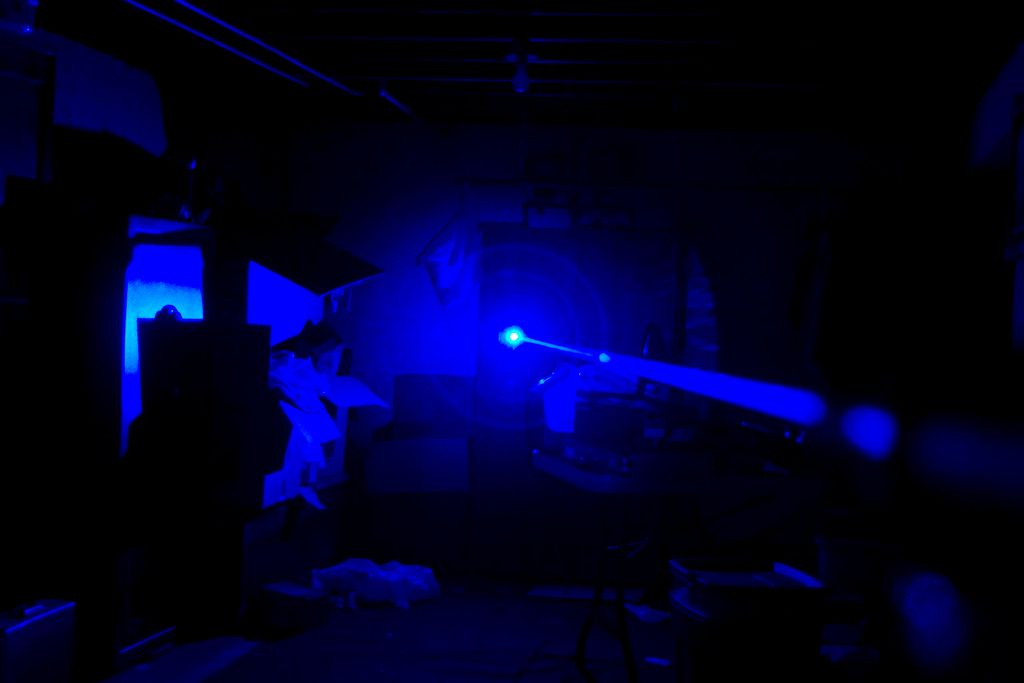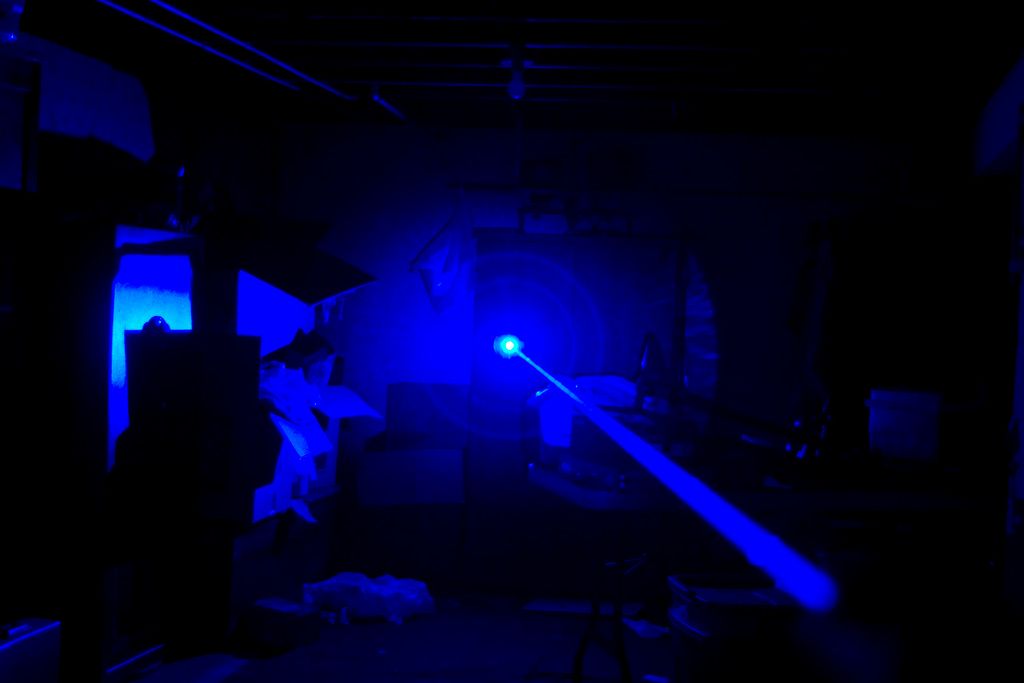 Next pic is of my 30mW 532nm DPSS pen-style shown here: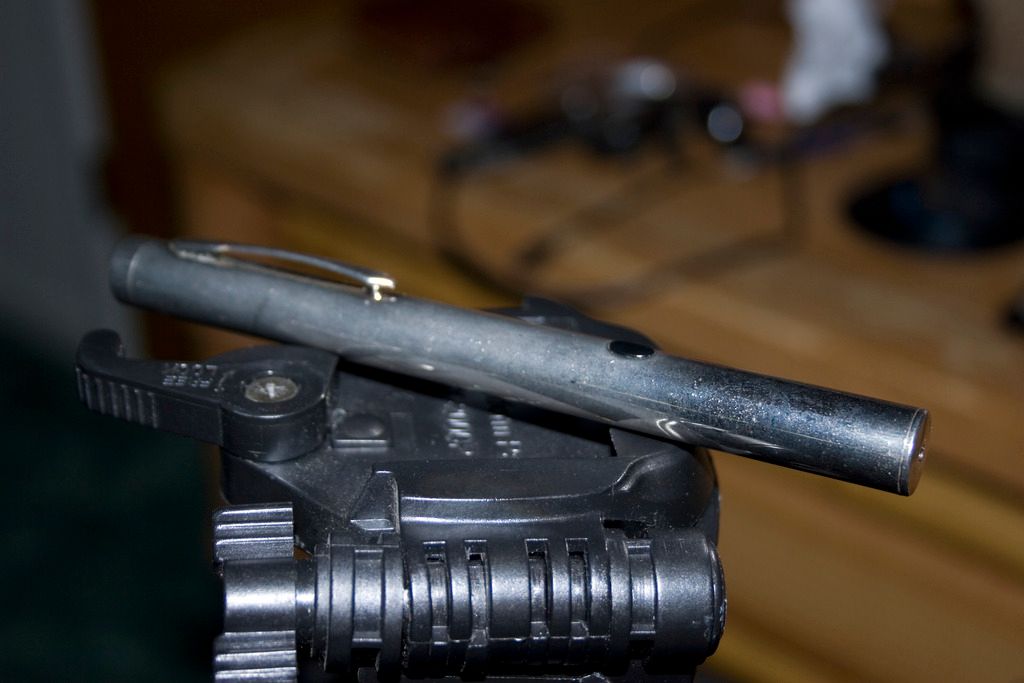 Final pic is of my Laserglow 125mW 532nm DPSS shown here: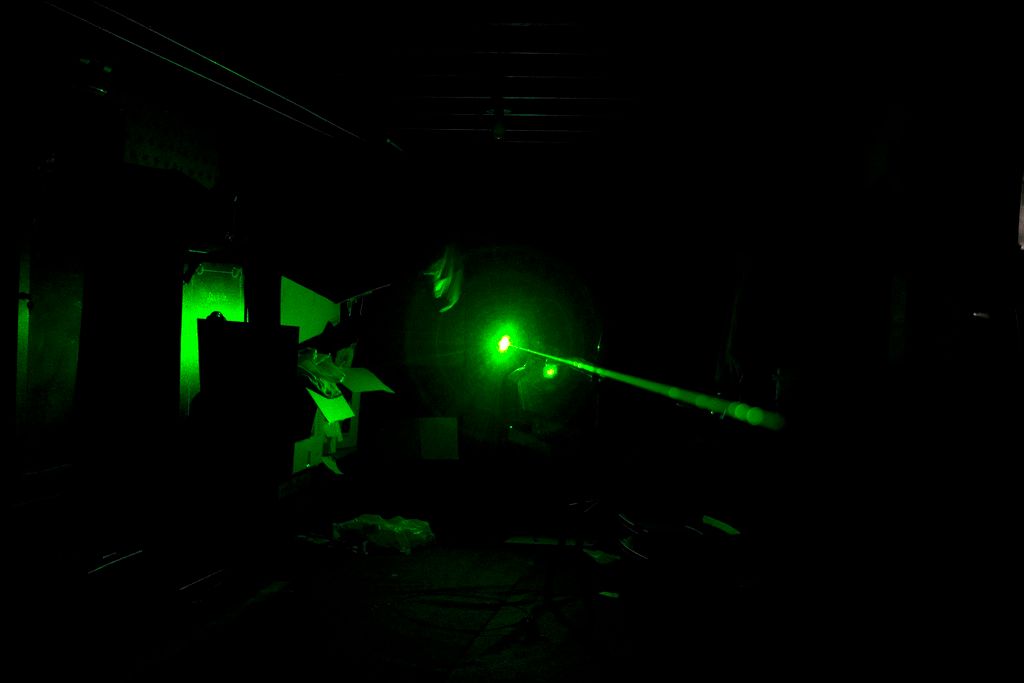 Hope the pics work for everyone, look forward to doing more photography as time goes on, happy lasing!
Last edited: