Joined

Aug 28, 2009
Messages

1,071
Points

0
Here's some pics. of my first 445 build.
I decided to make it a labbie until I get the heat and current demands worked out.
Output is around 900mW using a stock Aixiz lens. I am sure it will top 1W with the glass 445nm lens from Hak. I have already melted a stock one.
Burned to a crispy blob is more like it. LOL
Driver is Flex V5 set at 950mA, cooling is accomplished with two 20X20mm fans and one of my custom finned Al. heat-sinks.
I made it duel powered, using internal batteries or with the flip of the switch and a phono. jack it can be ran with a external PSU.
The fans also can be controlled separately. That way I can leave them on after a duty cycle to cool everything down. No waiting 2-3 minutes between duty cycles.
For right now I am using 3 AAA batteries to power the internal power, only because I don't have any 18650's yet. (some ordered)
I am going to use three of them in parallel for plenty of run time.
Using the AAA's, my run time is <2 minutes before output starts dropping.
I will also add a external recharging port, once I get the right batteries.
Alright here's the pics.
Outside and inside.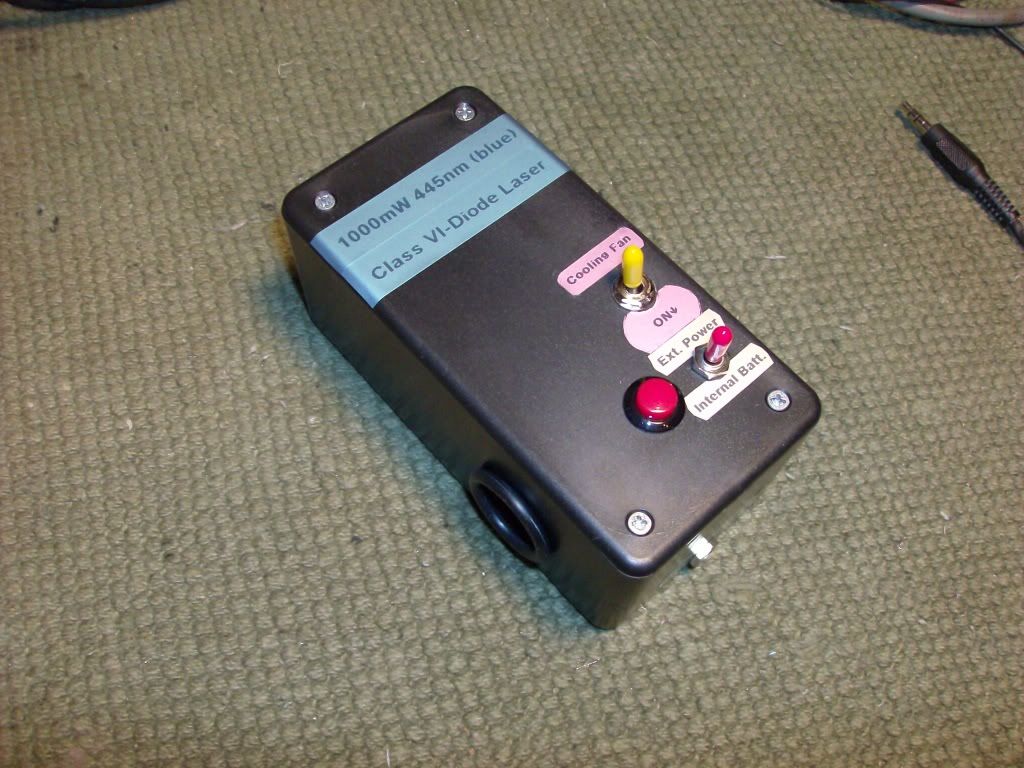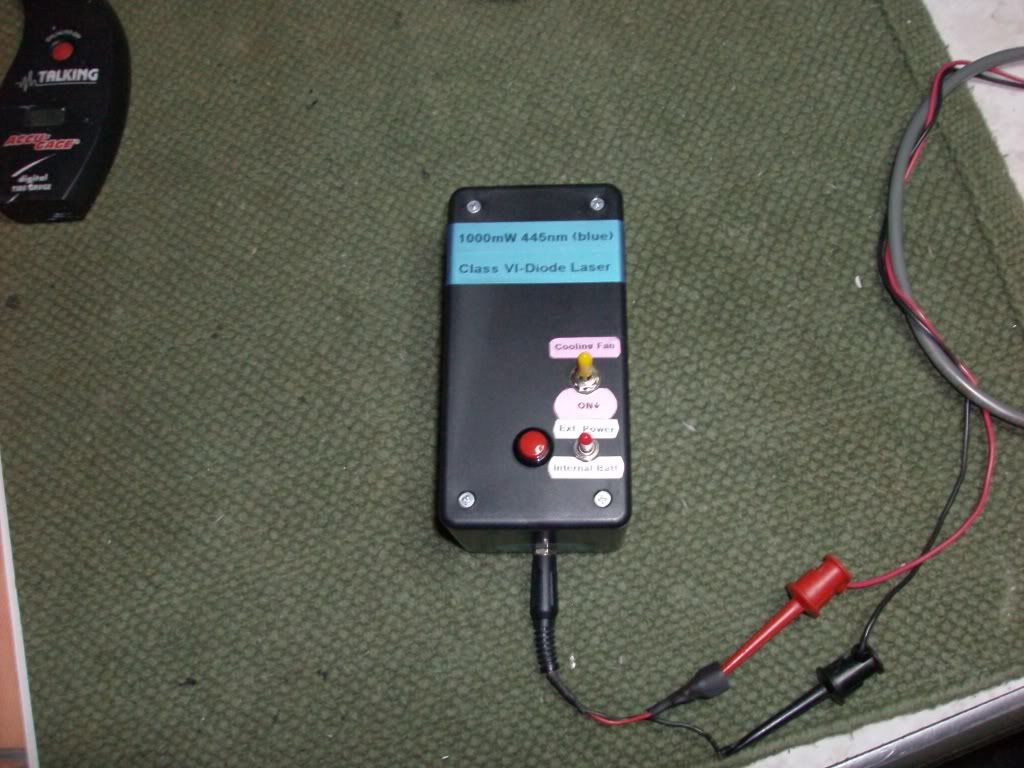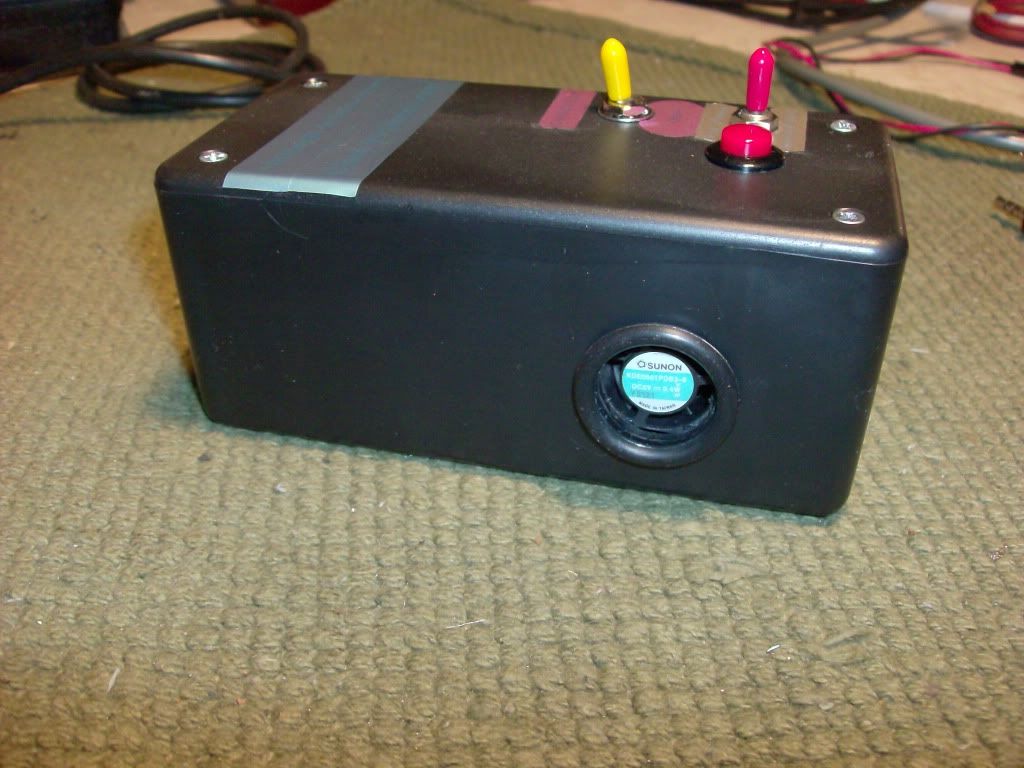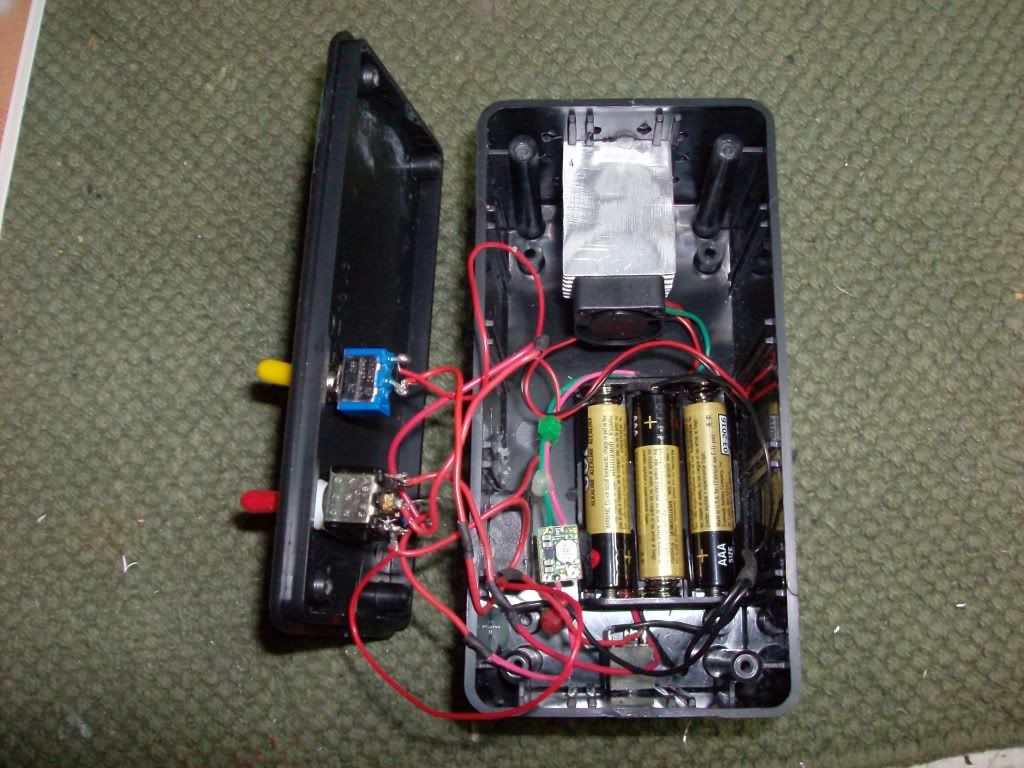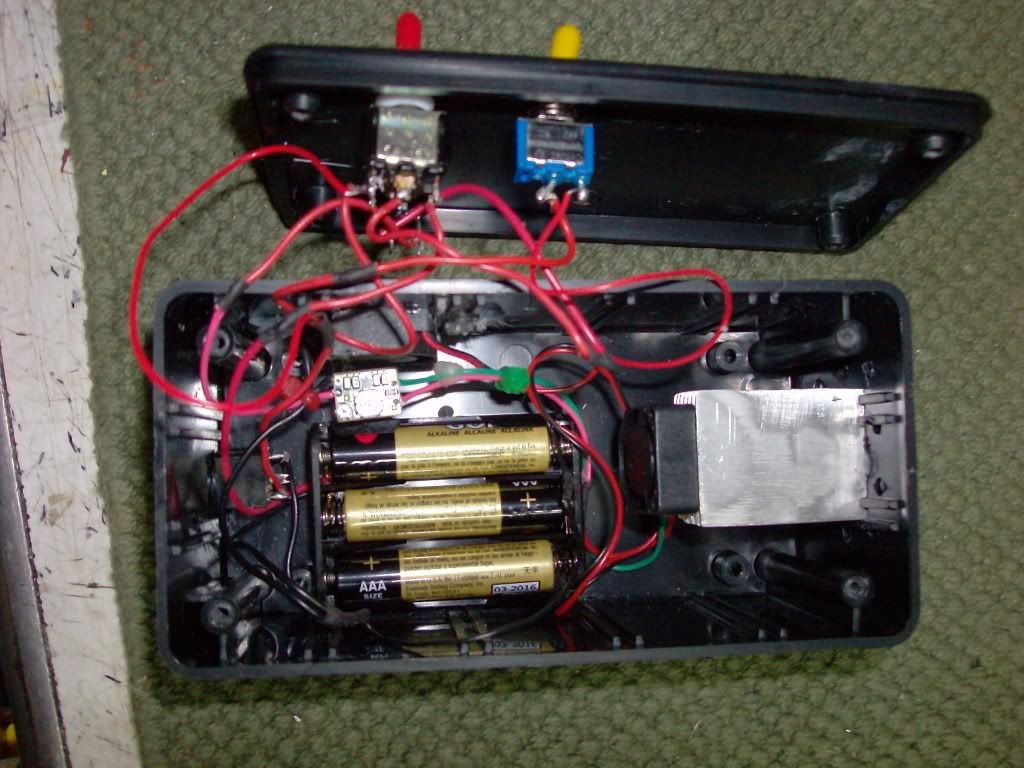 I know it's a little crude, but I wanted to see those blue photons quick.

The next one, I will take my time with and have a much more professional looking unit.:yh:
:thanks: for looking.