Joined

Mar 11, 2013
Messages

1,955
Points

83
I considered making this an all in one review but it's not really that, more of a slide show. Lasers from my signature not shown are the genesis sight, RPL (I don't have it yet), and sold lasers obviously. this pic shows the 660nm laser, but it's in need of a new diode.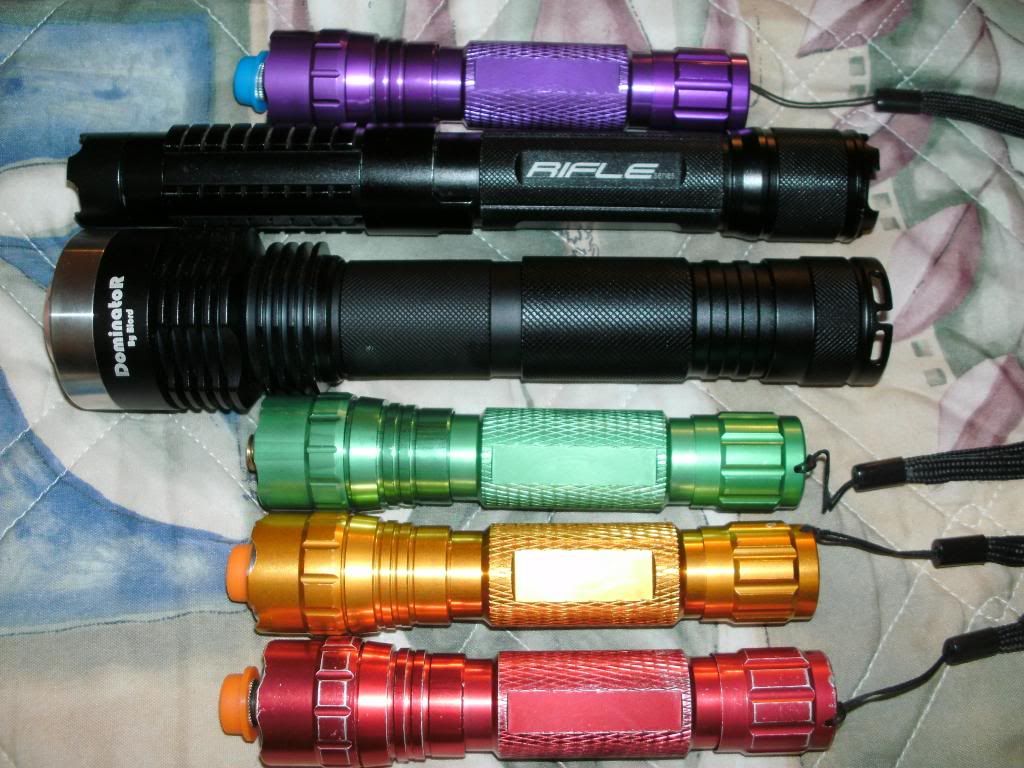 Safety first. the red pair covers all my lasers but the 638nm, the green ones cover it.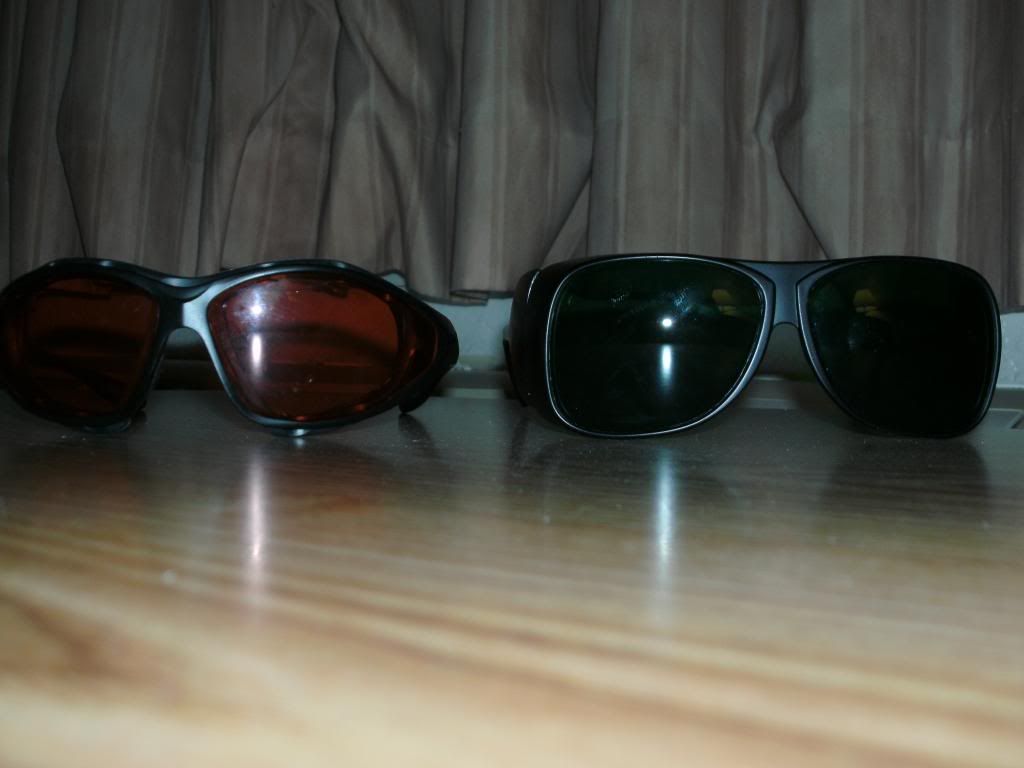 I'll go by wavelength. My camera did an ok job of picking up the 405nm, but to me it looks more violet and a little less blue. I could have done pics of this laser with the effects caps, but I didn't, maybe later. these effects caps can be spun (duh) to make really sweet patters.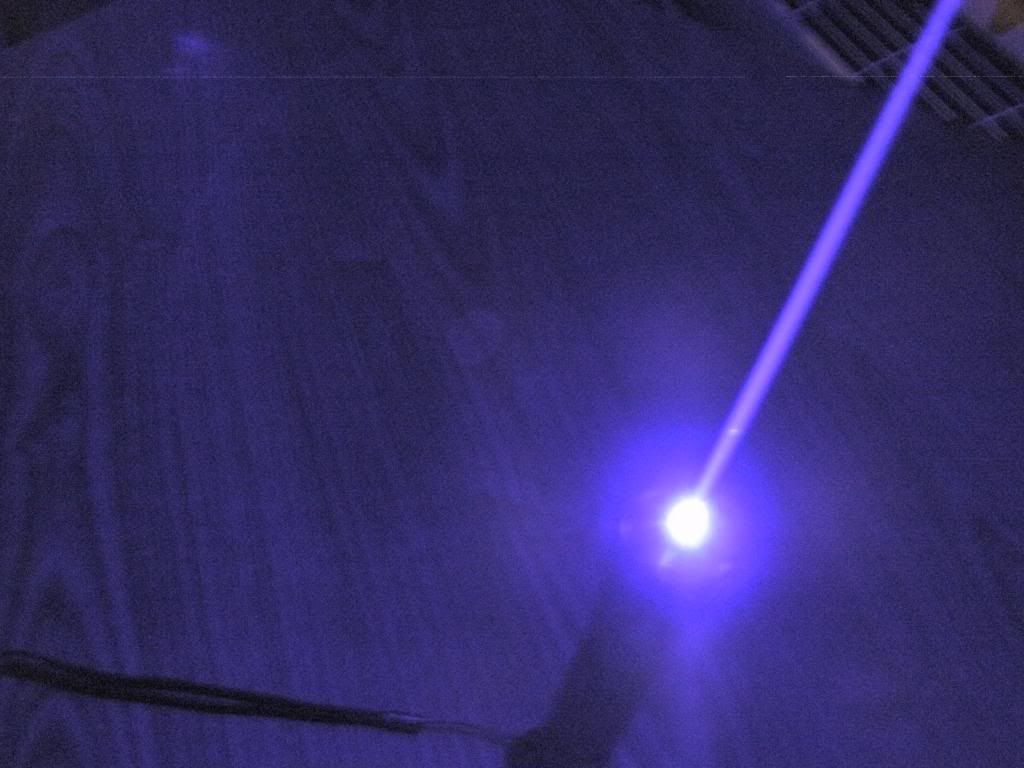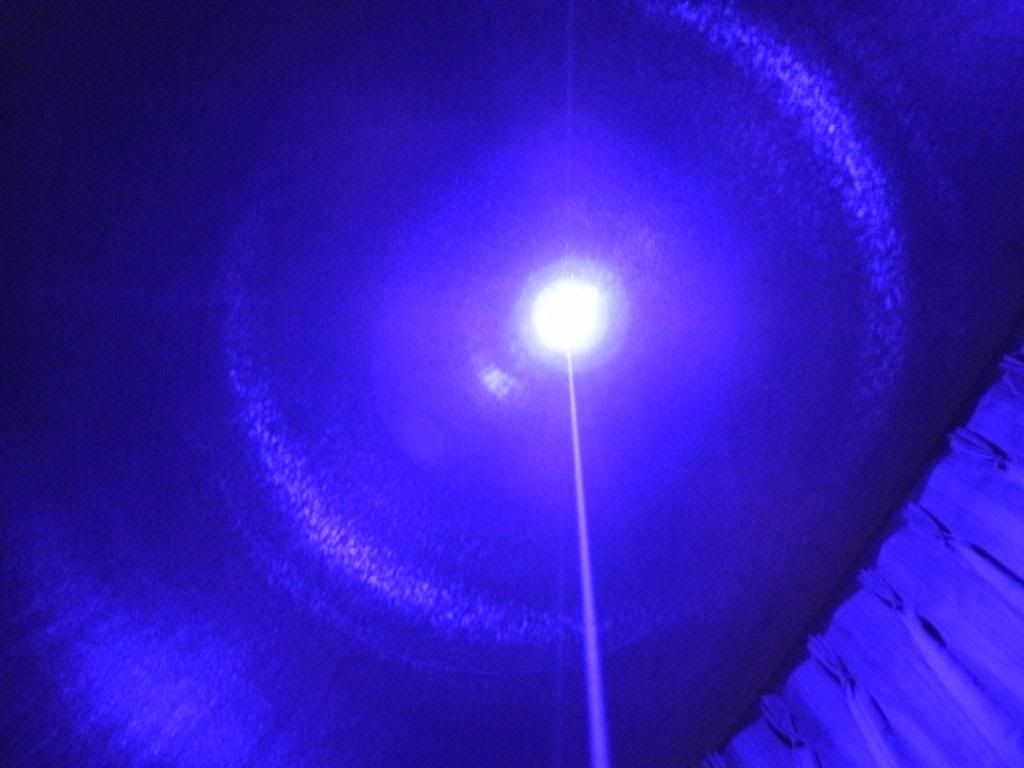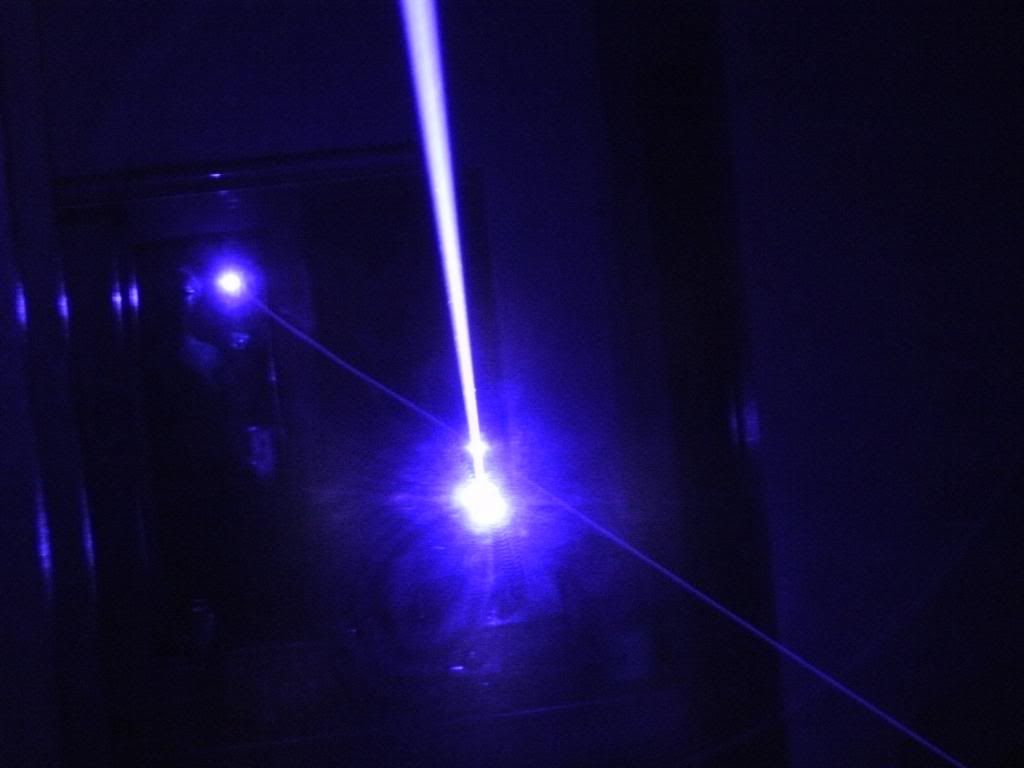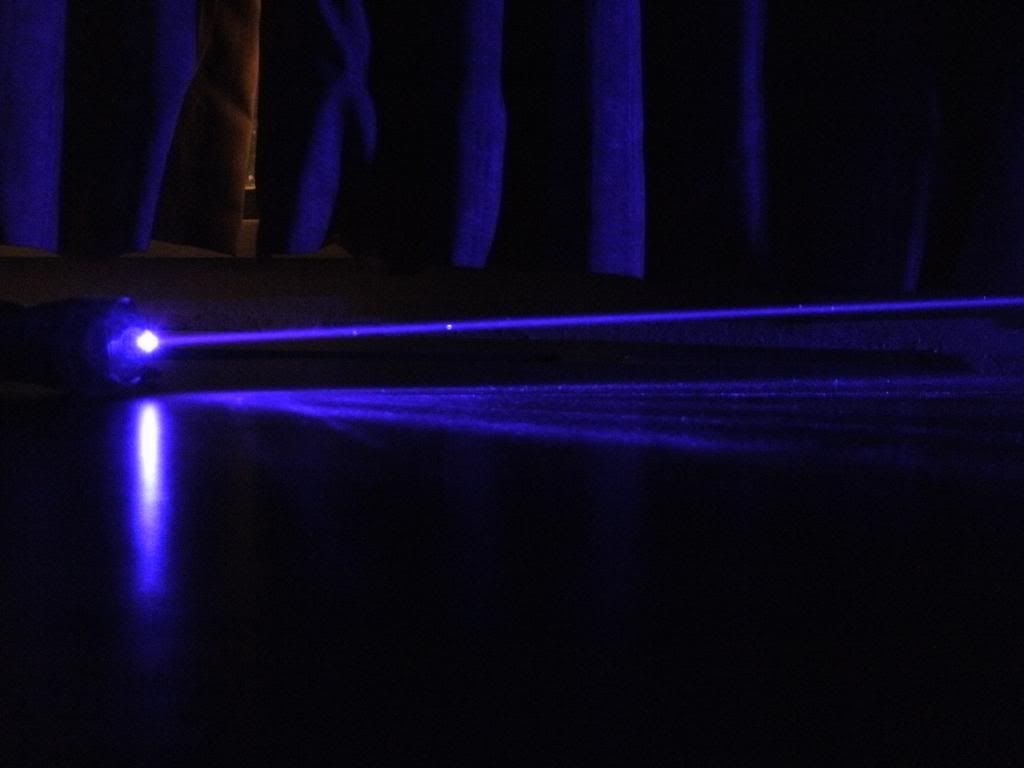 My rifle, I like this laser.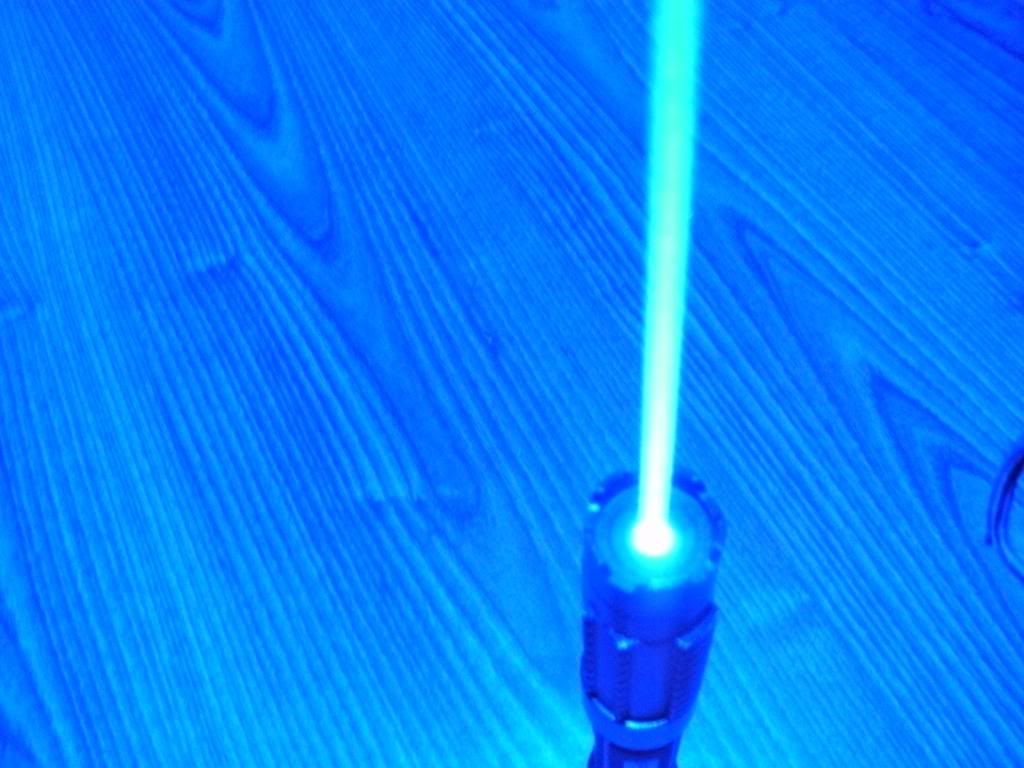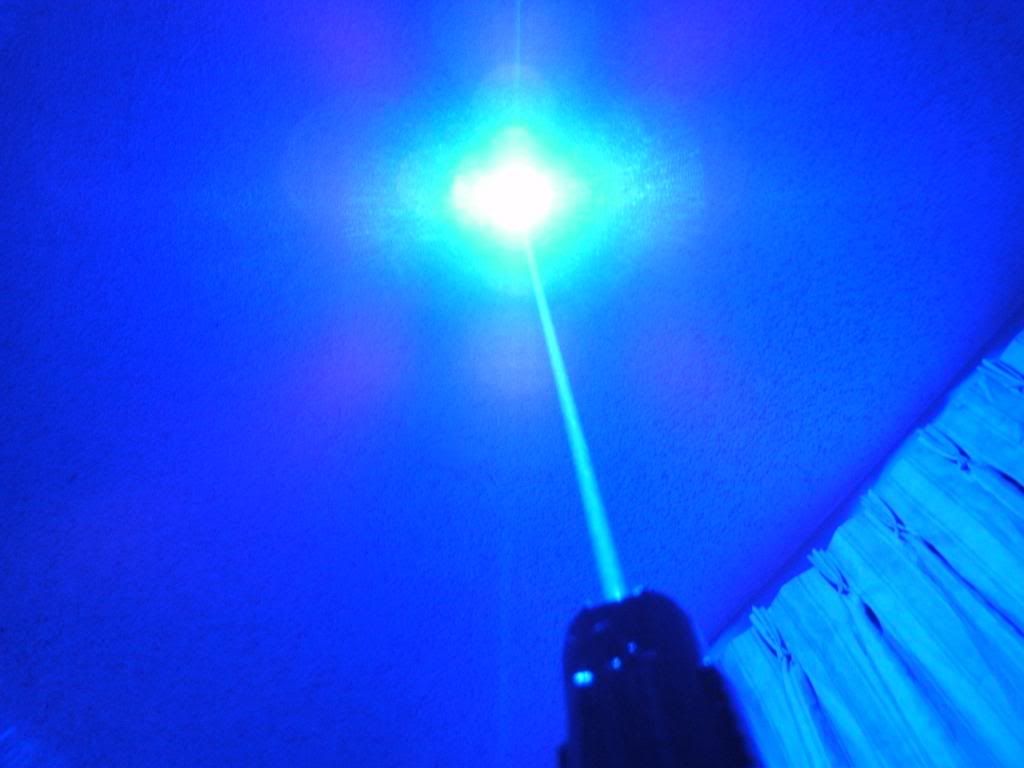 It's a bit hard to make out, but I'm visible, in a shirt that is my avatar here. from alex grey's website.
InterBeing - Men's Short Sleeve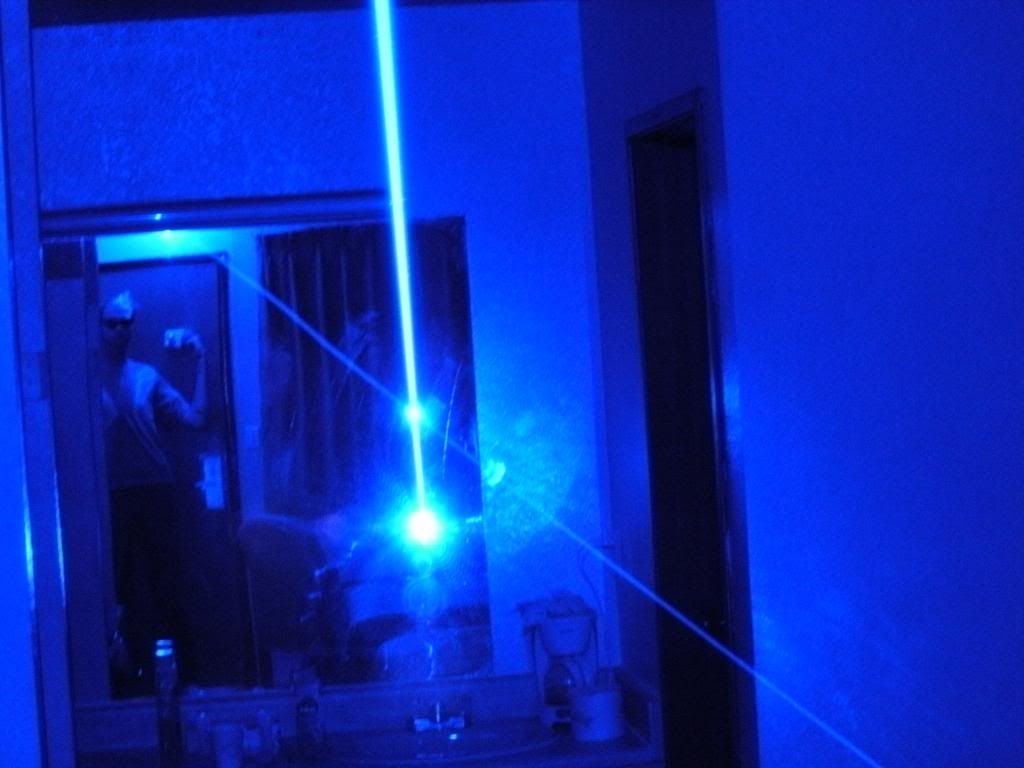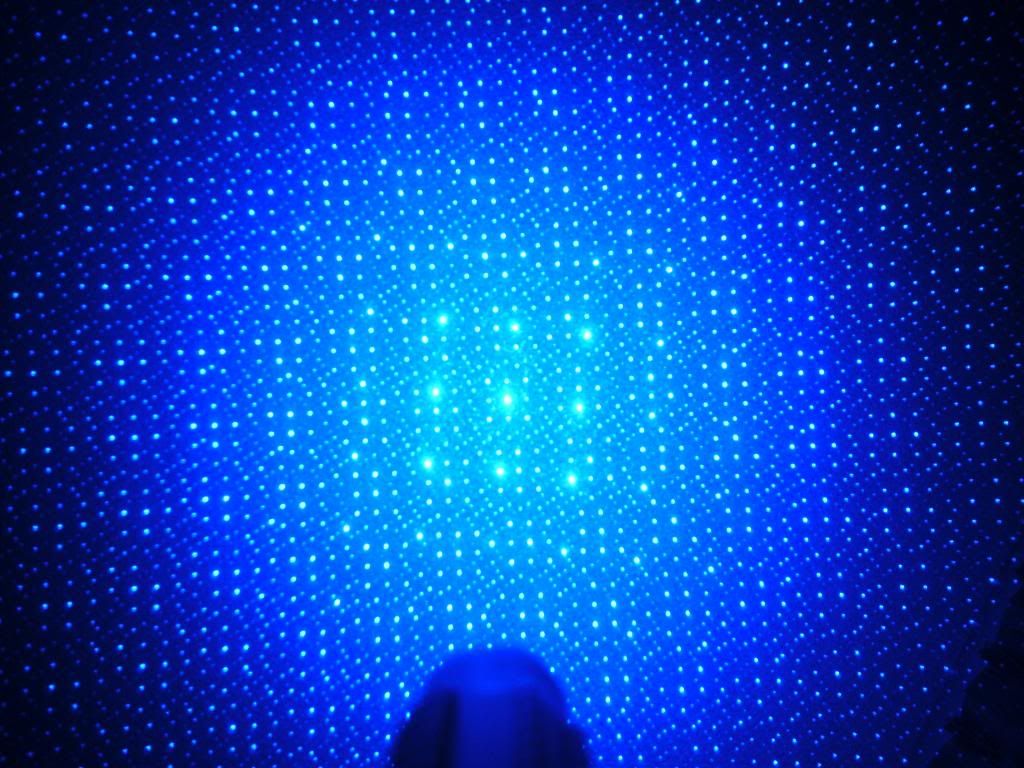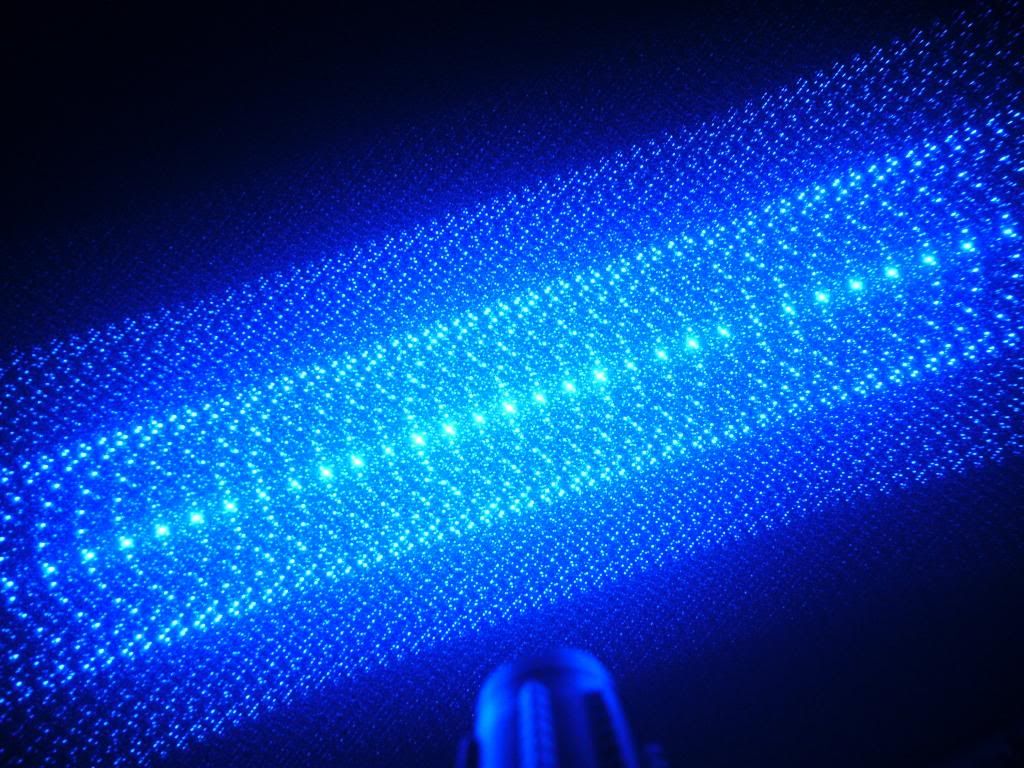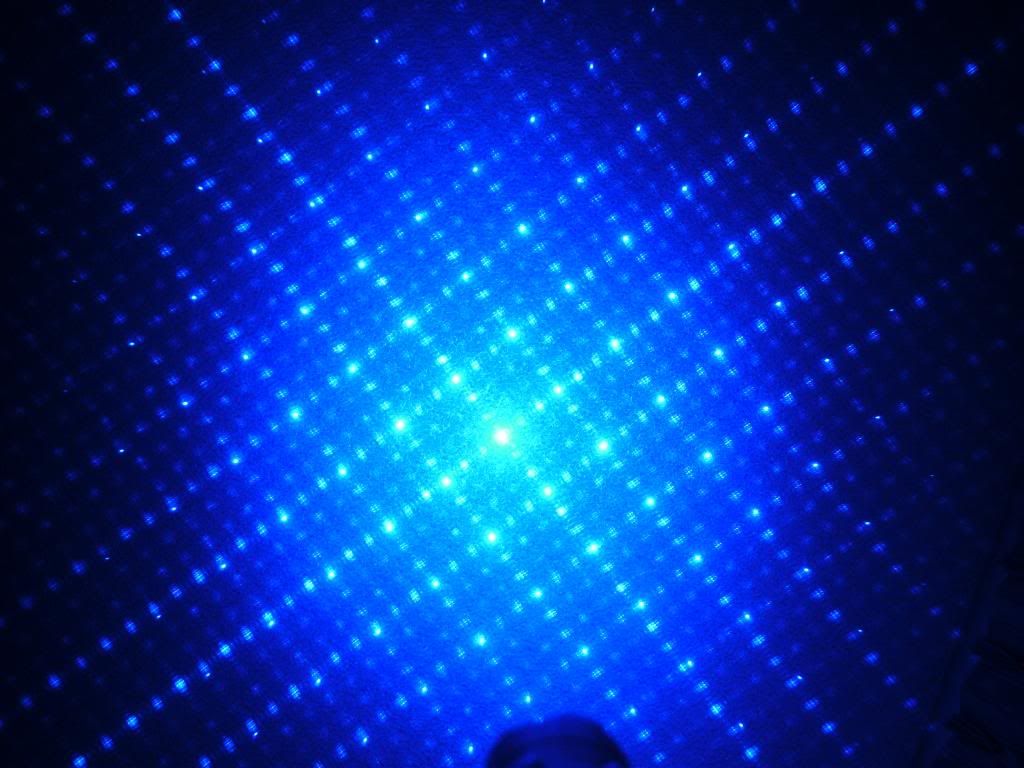 This was not taken in the motel room like the rest, obviously, but is still the rifle.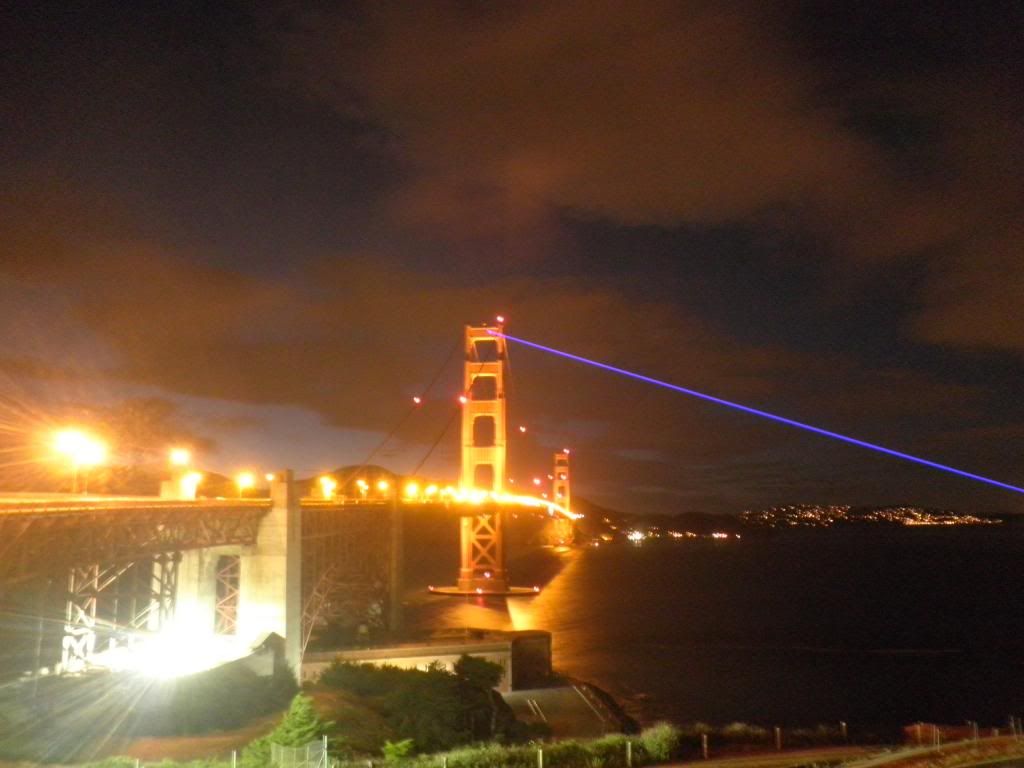 this was the mega moon a while back with my rifle.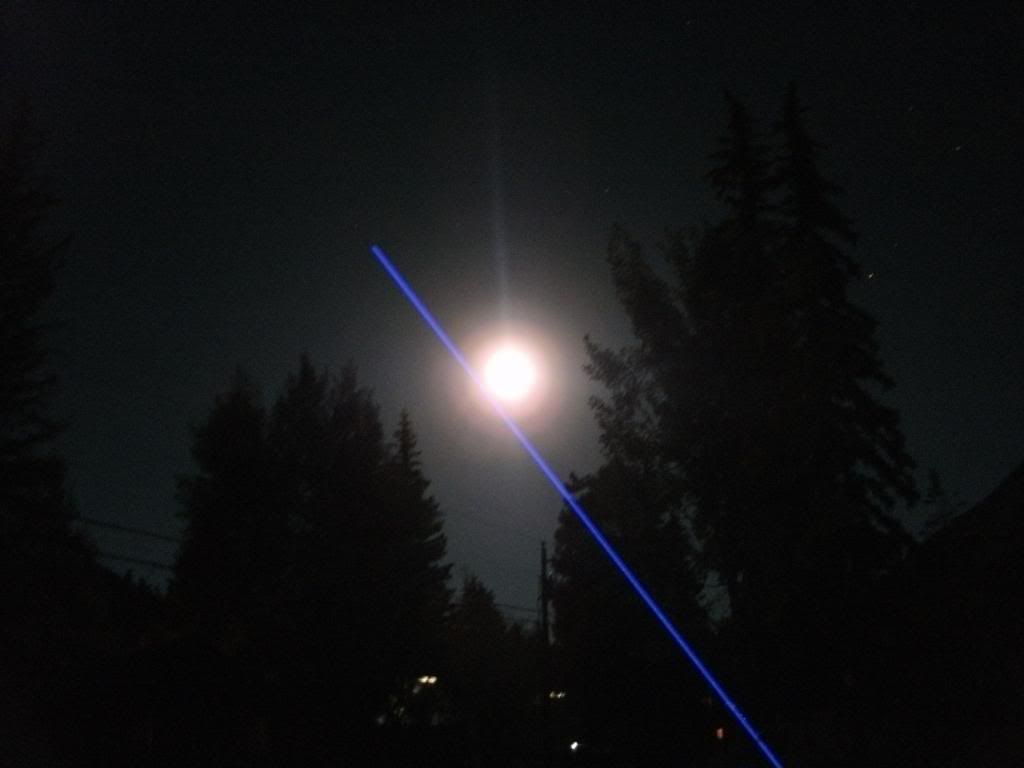 zoomed in a little, the moon made a similar effect that the 638nm below causes.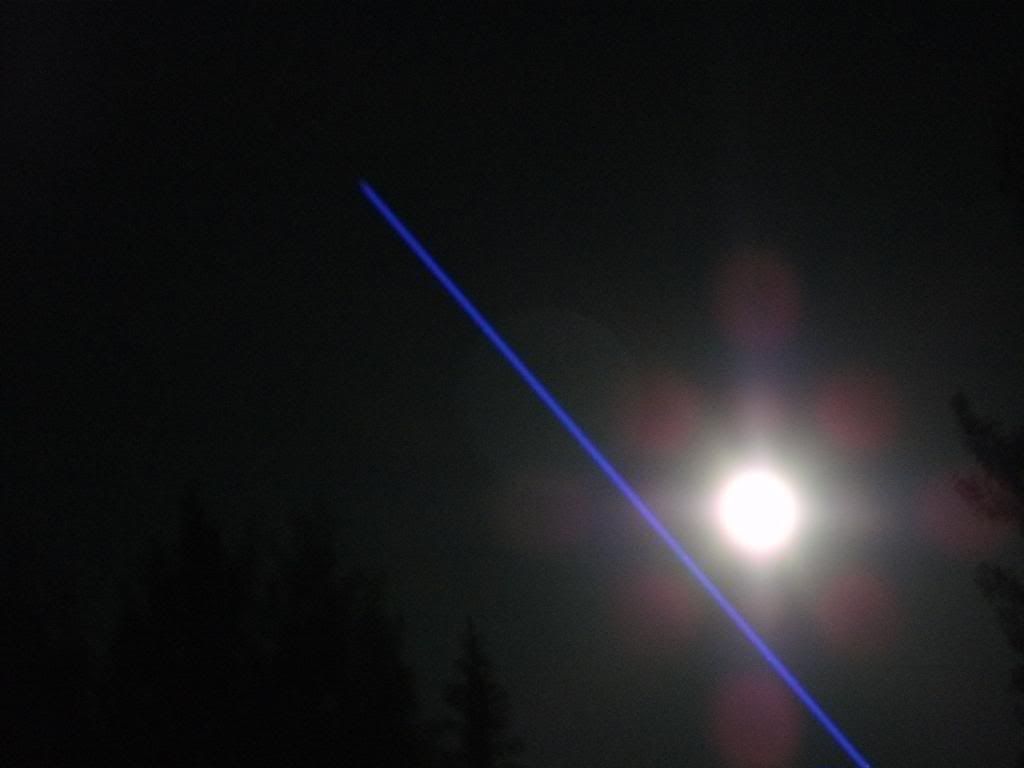 rifle with effects cap over campfire at night, embers were caught in the exposure, which I took to give the smoke time to travel through more of the beams.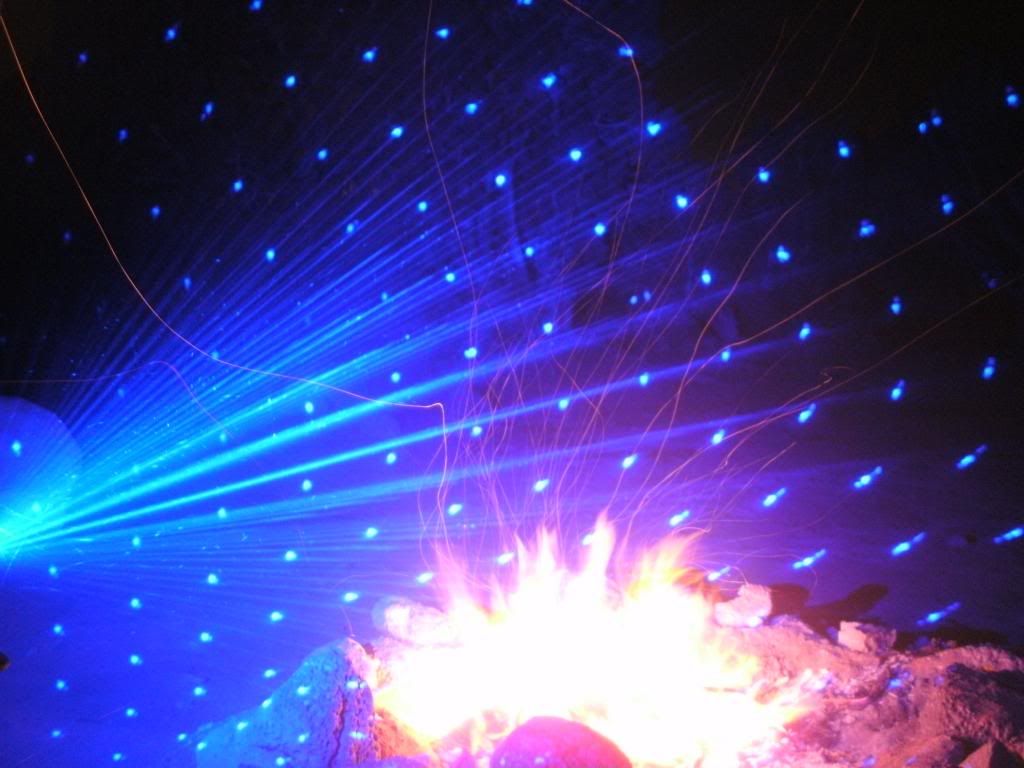 Rifle compared to my old PL-E mechanical.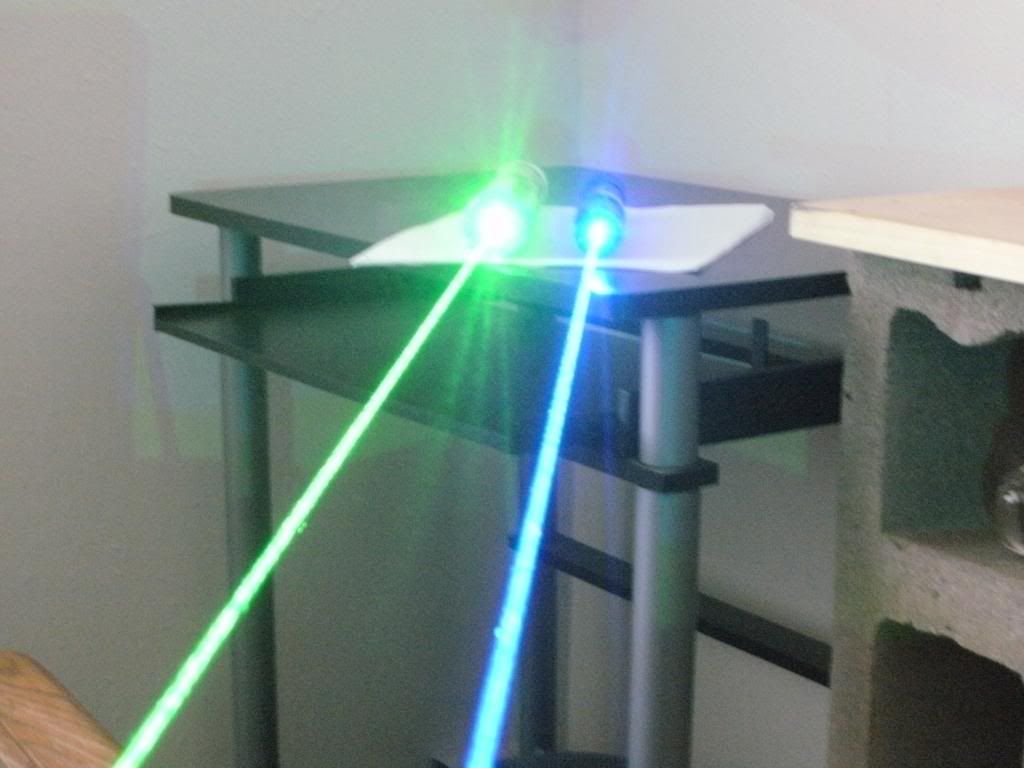 ok no more rifle pics. My bonus laser from Blord, cause he is so awesome.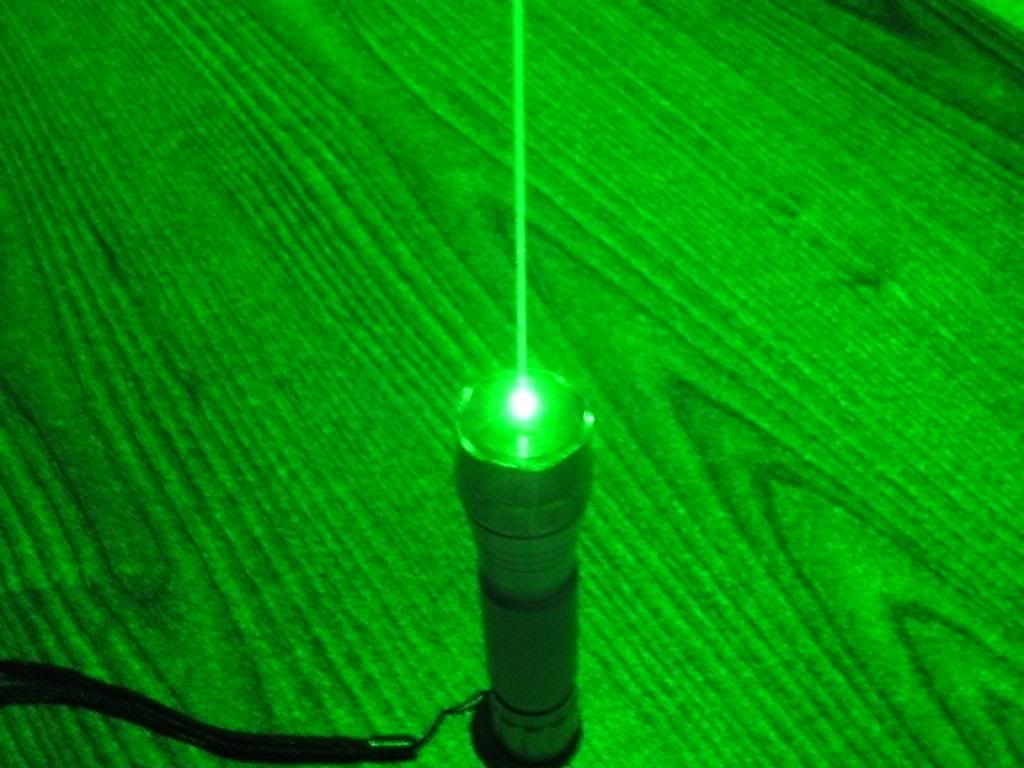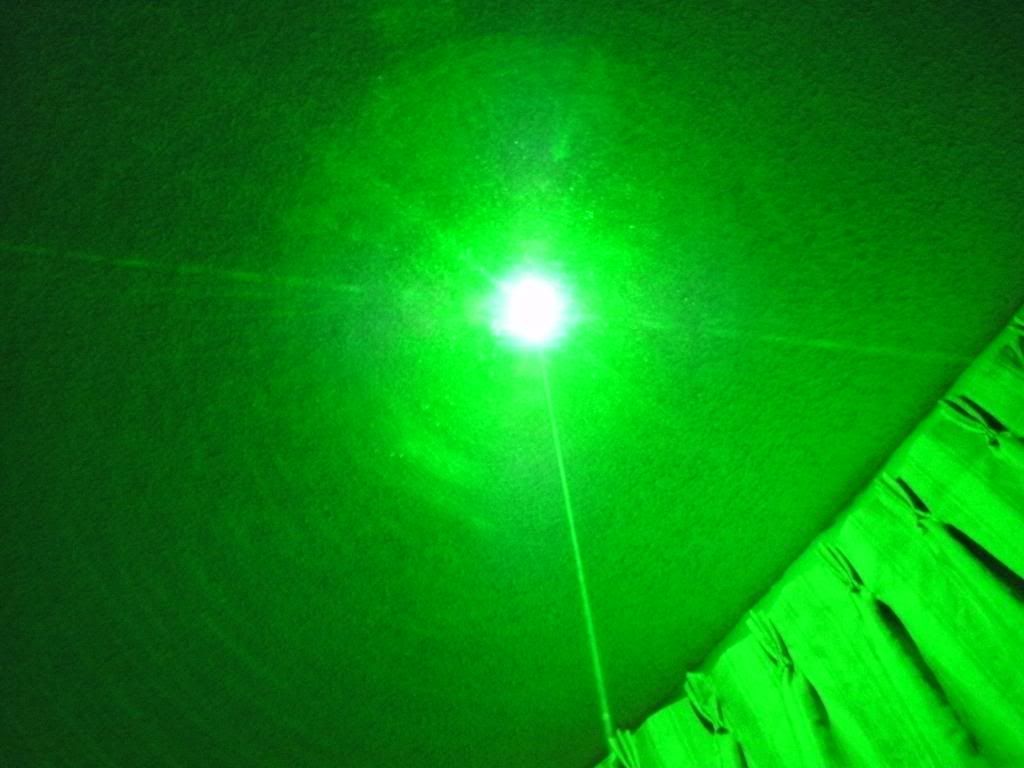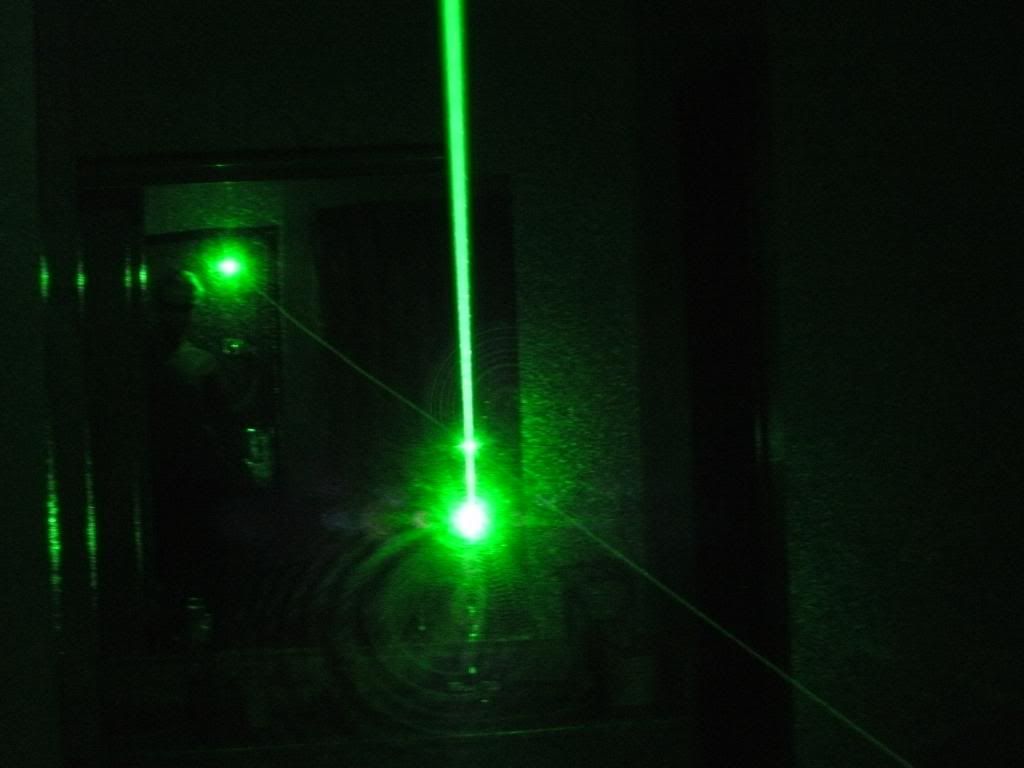 My 638nm multi mode, the light from this laser did strange things to my camera.
In this shot the dot seems round, but I promise, it's not. the red reflects off the white very bright.
you can note the terrible divergence of these diodes by the quickly expanding ribbon.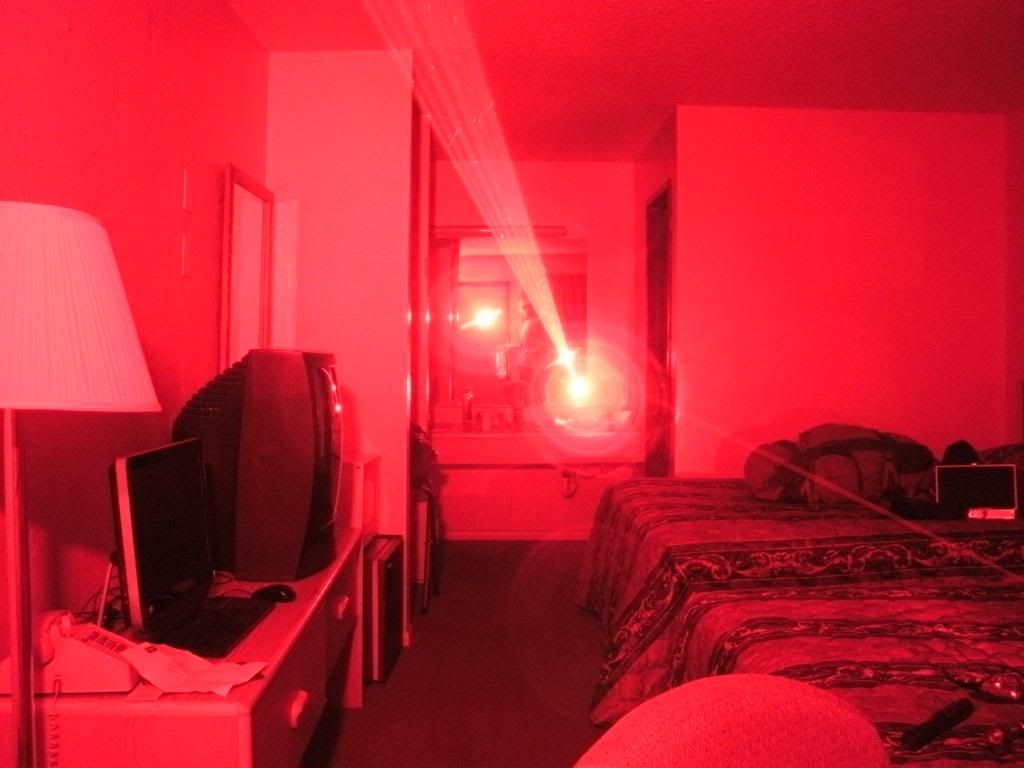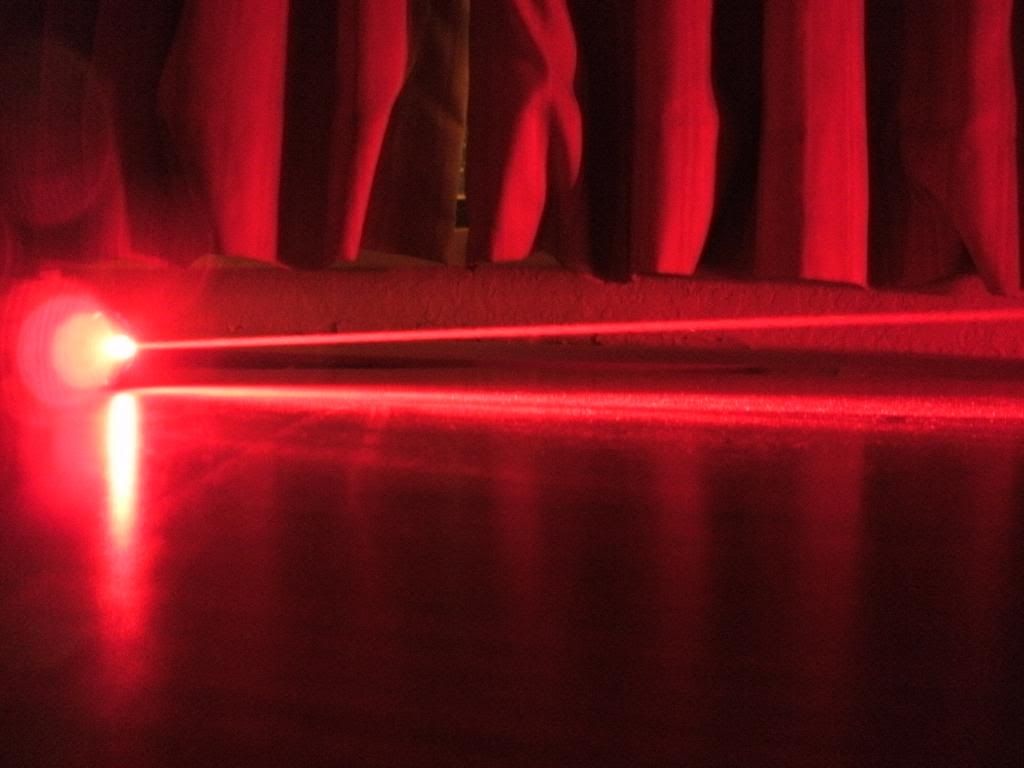 Here's that wierd effect again.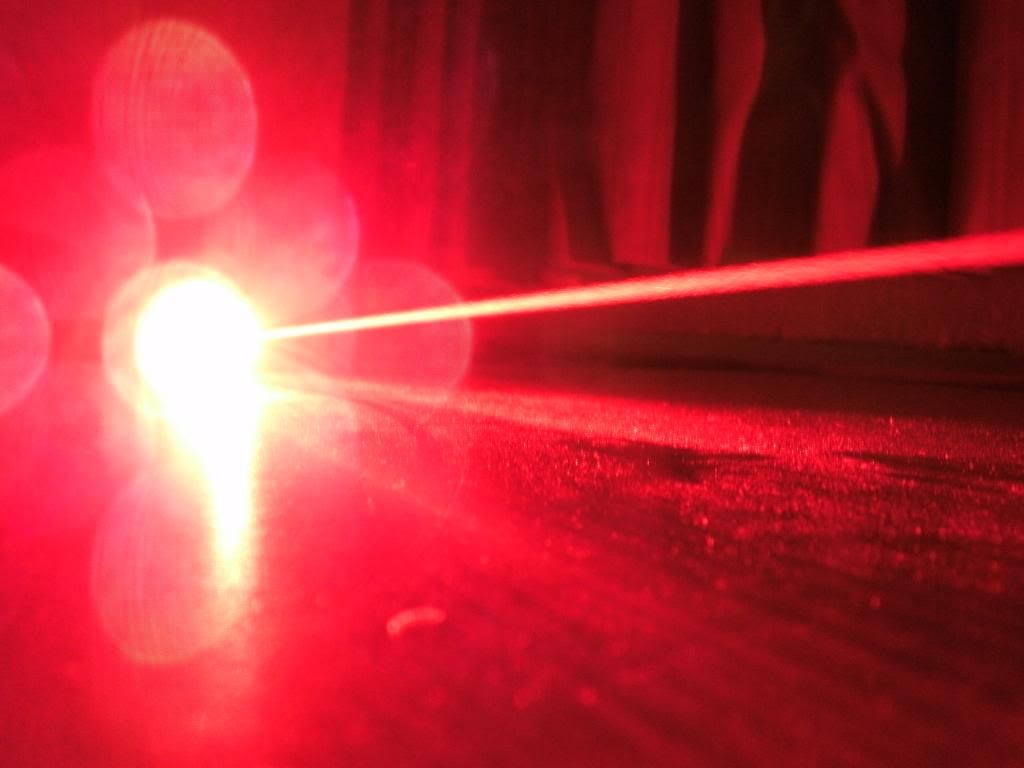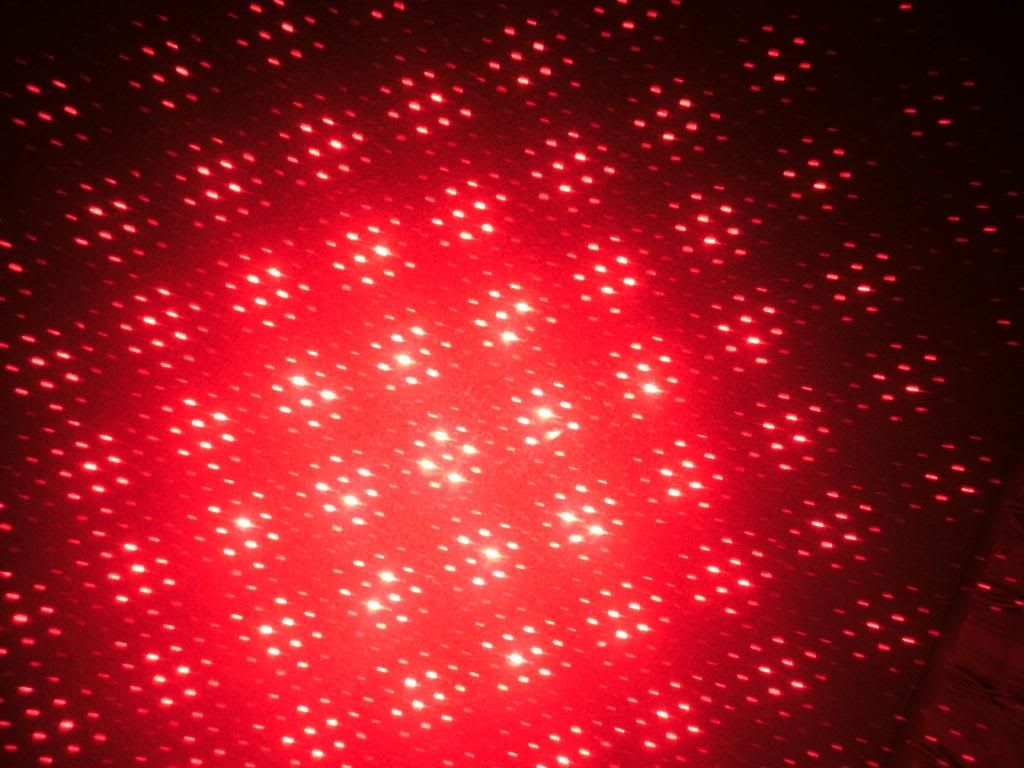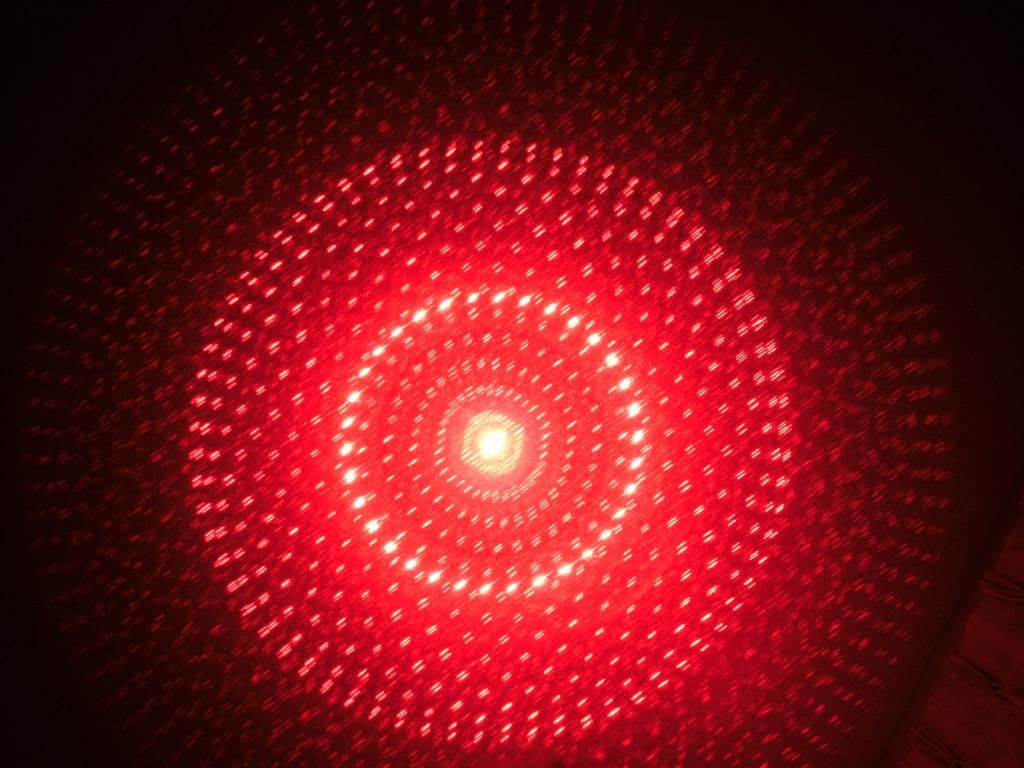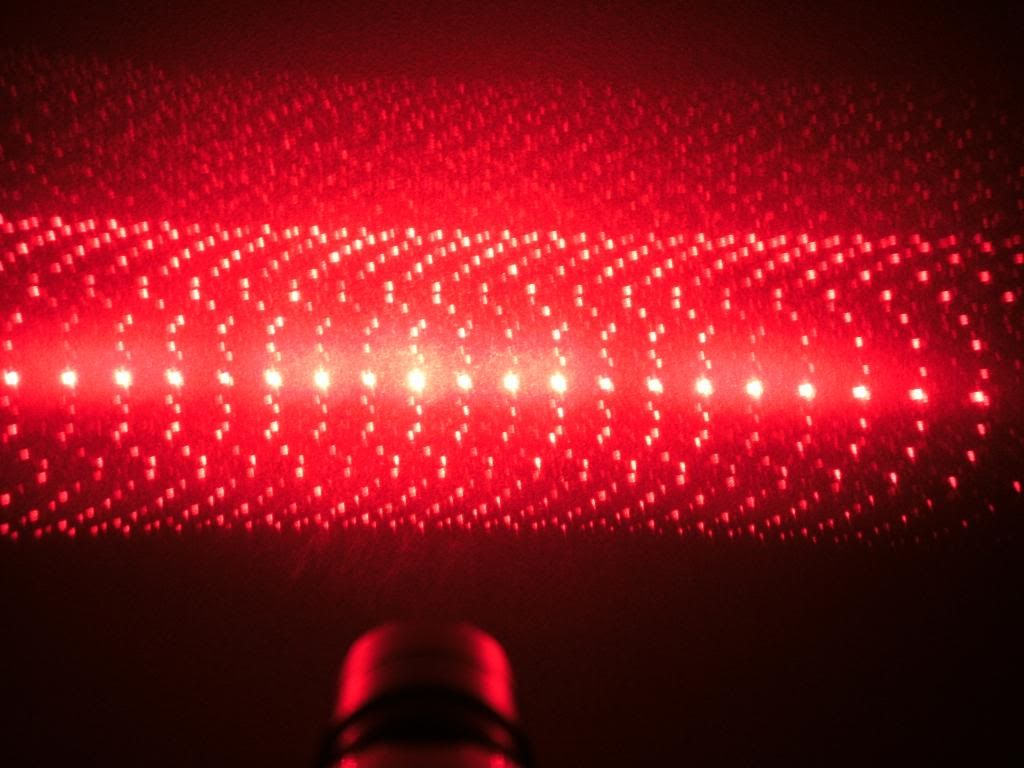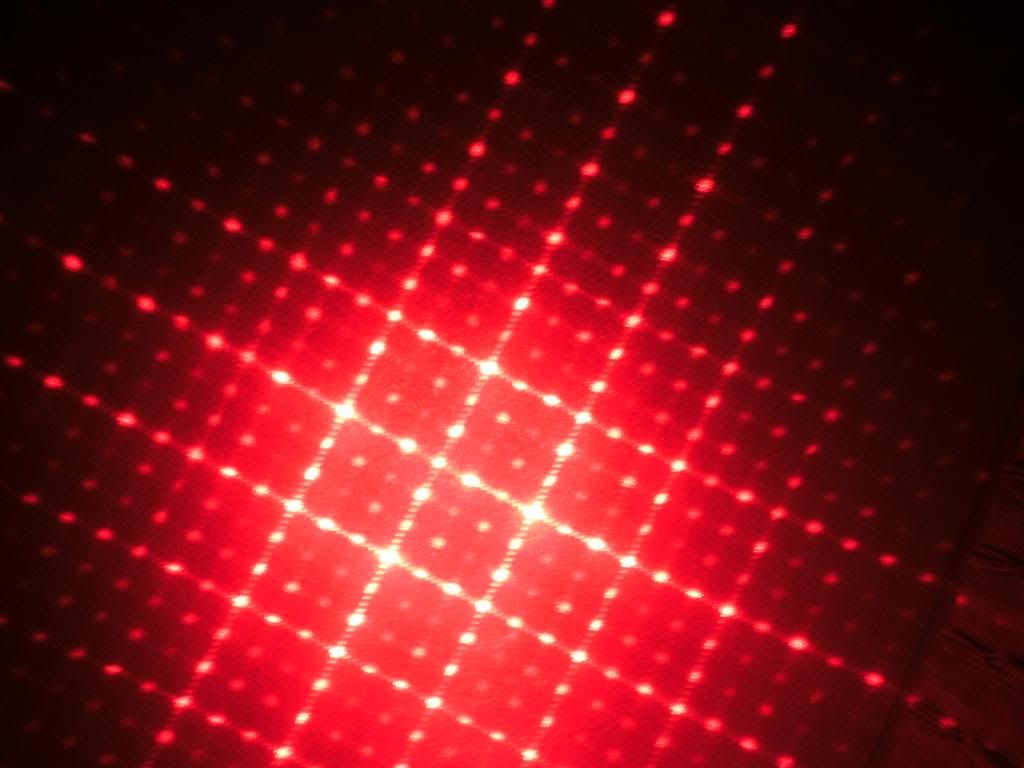 The DominatoR. as the name suggests, it overpowers all my other lasers. to take pics inside, I had to focus the dot wide enough to not set the wall, or ceiling on fire, so the beam shots are mostly showing a narrower beam due to the focal point. set to infinity, it looks a bit different. the camera doesn't do this laser justice, you can't grasp it's power just by looking at the comparison shots, this laser is simply obscenely powerful and weapon-grade dangerous. my other lasers burn, this torches and ignites. I guess the rifle can ignite some stuff, but not like this.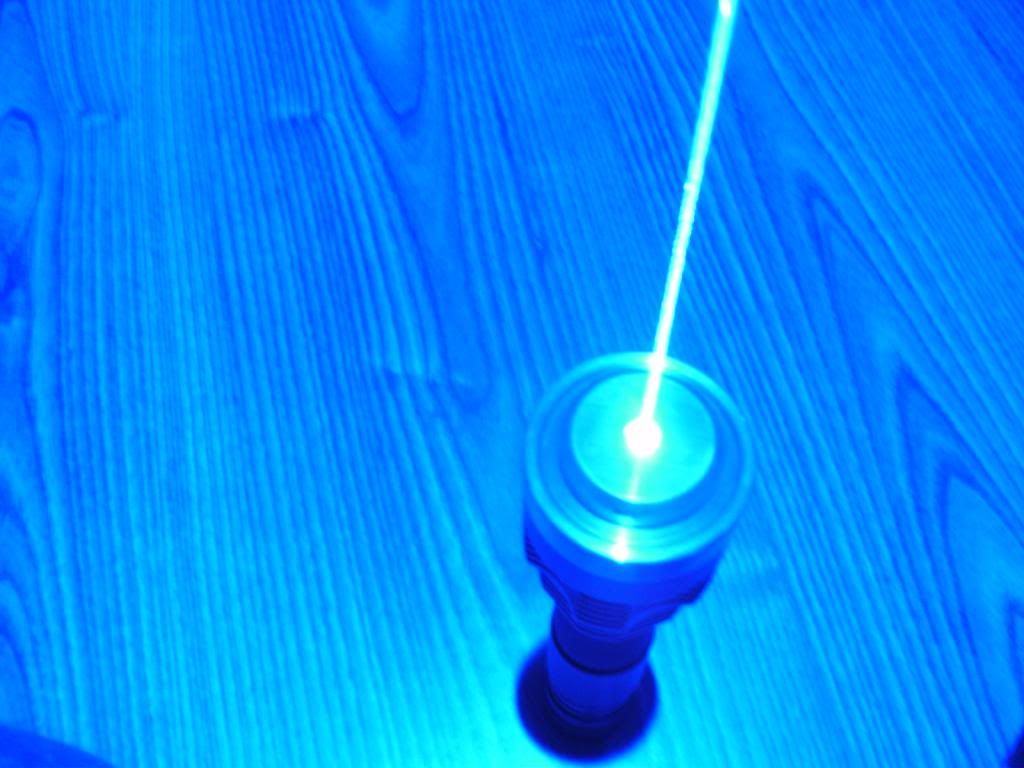 DominatoR beam on top, rifle below.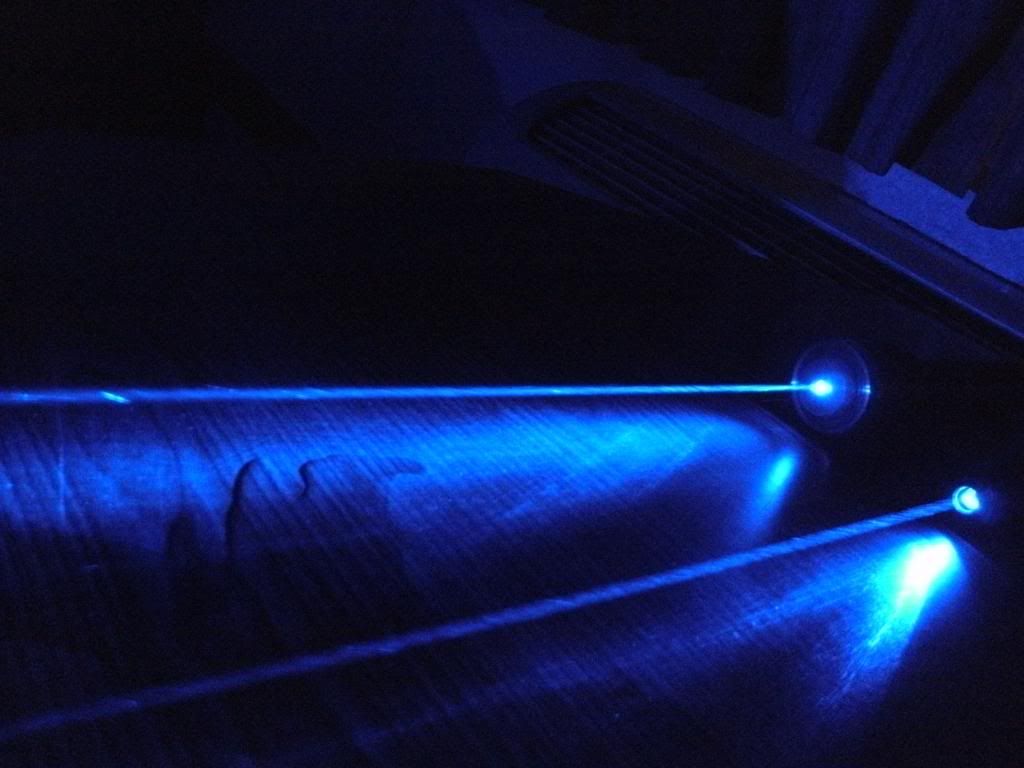 If youy can't tell them apart you have not been paying attention.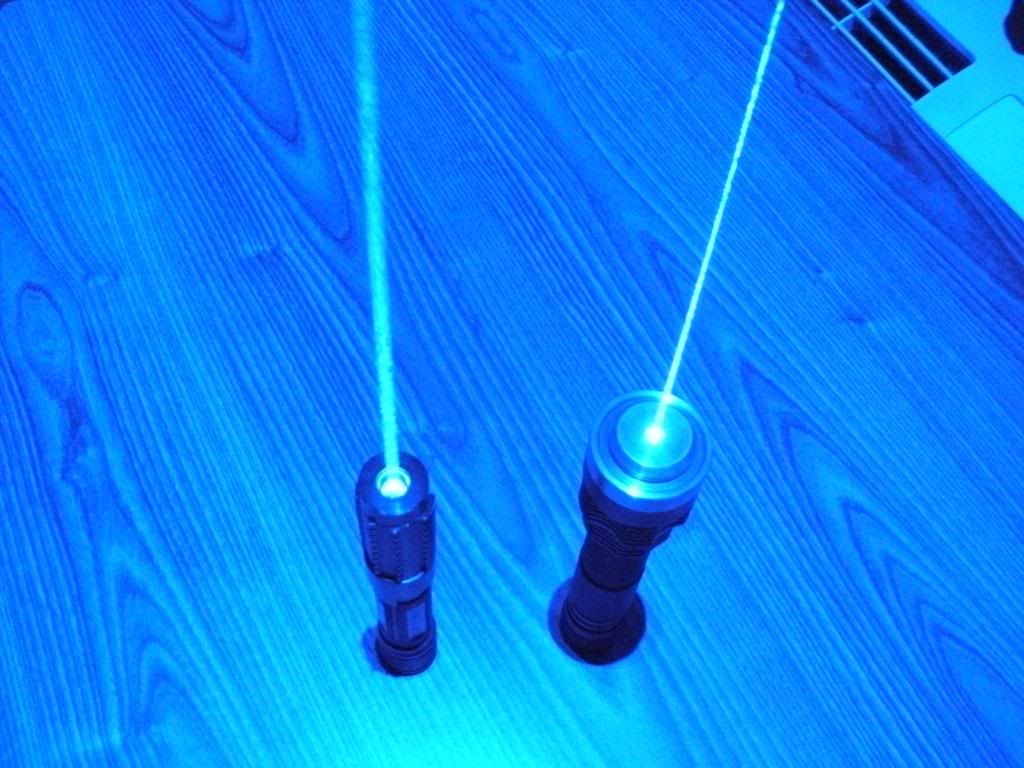 Finally, here the 405nm, 445nm rifle, 532nm, and 638nm are seen together. my hand blocks the glare from the lenses.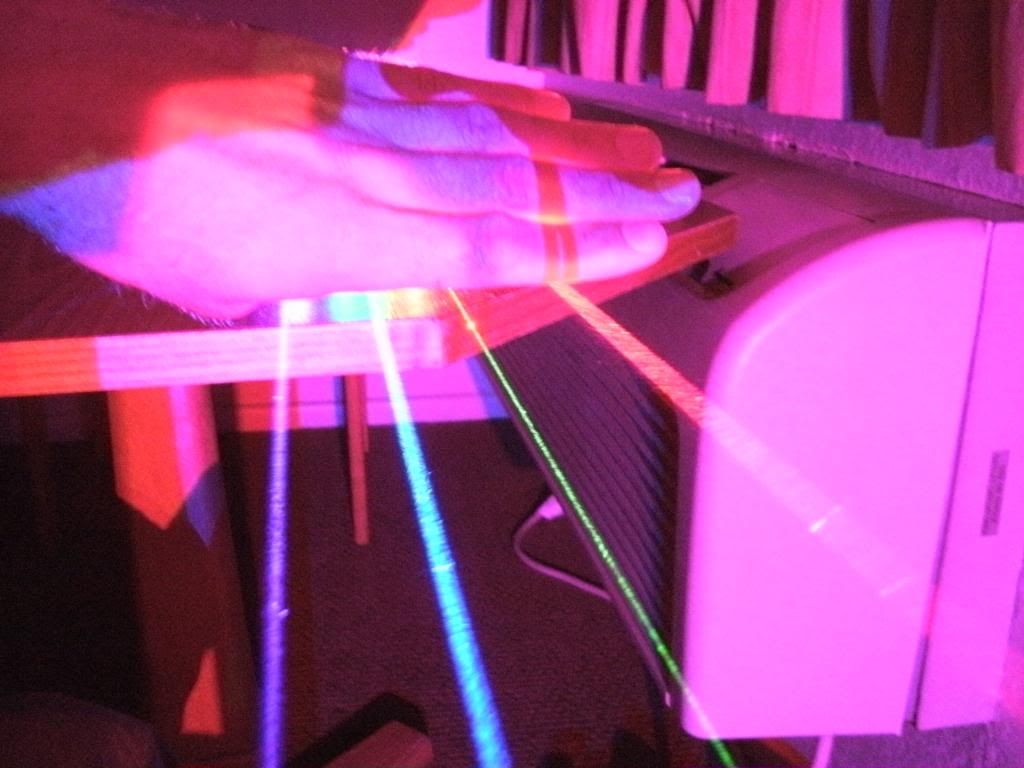 Last edited: