Joined

Dec 12, 2010
Messages

1,195
Points

0
This Laser
http://laserpointerforums.com/f39/sold-59909.html
was Sold to me by "More Power"
More Power Sent my laser 1st Class mail no extra charge because it was 1 day late shipped :beer: Awesome. He sent it on 1/25/11. It came on 1/28/11 He gave me a very good deal on it as well. Thank you bud. He shipped it very well packaged, no damage could of happen to any of the items. The laser works ok I guess. The goggles are Crap and don't protect for nothing tho. I can shine and see the laser right through it.
It's Not New thats for sure (I knew that to start with) but it's got a rugged look to it, I'm not complaining much.
has a "Little" Beam. Not very useable (it can't focus anyways) Just like he said. I'm going get a lens for it. Because it doesn't have a very good beam.
I'm using different lenses and can't get a good beam outta it. the laser stinks, the goggles stink.... Oh well you win some and loose some I guess... I got me a Green flashlight :beer:
The beam is about 4 inches at 15ft. And thats the bright spot not counting the huge skatter around it.The laser has a way off center bright spot and then it has some very bright mass sckater around it. I can make black stuff smoke at a few inches, but have yet lit a black match "as was claimed"
Like i said i'm not really complaining just telling you guys how it is.... I hope it's a good star "spotlight" hehe
I would buy from him again, I would just ask for a little more information.
EDIT: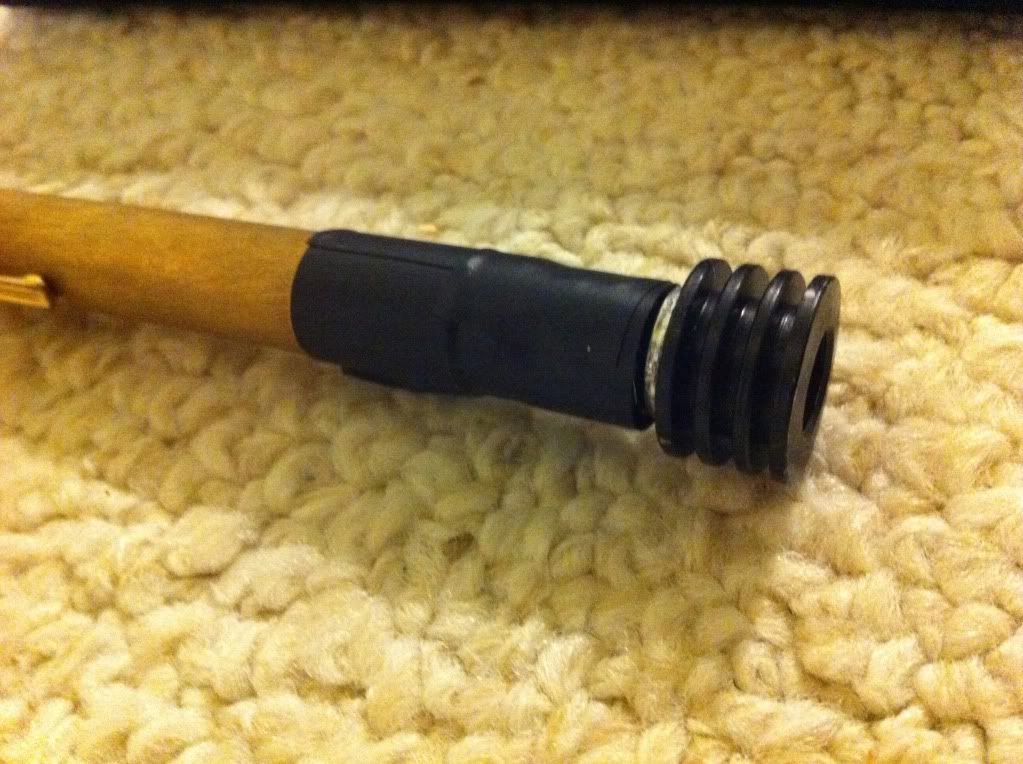 When I got it, It looked like that...
Well After that tip fell off, because it was super glued on.... I clean up the glue mess with a razor. And sense the black heat fined thing could not be modified to work with the laser... I added something that will help it not get as hot as it was getting before. It does work. The beam still stinks but I'm not ....complaining :na:
The Beam is tight and it has one....
But as you can see this is at very close reange and it has a square of mass scatter... It's me laser flashlight...
Last edited: