Joined

Apr 29, 2008
Messages

1,557
Points

0
This is a laser that I completed a few months ago, but never had an opportunity to present it to the forum.
The laser is housed in a laser made for an airsoft gun. I gutted the internals and drilled out the tailcap and head to fit the components. It uses a standard Aixiz module drilled out for a 9mm diode. The host offers good heatsinking as the head is entirely brass. I have, in fact, left the laser on (by accident of course) with fully charged batteries until the batteries ran out of charge. The laser diode is a 9mm diode from heruursciences, and I call it the "indestructible diode." The diode, not only has been soldered to the Aixiz module, but has both of its pins broken off. I had to perform diode surgery and solder a tiny wire to the pin stub to the negative lead. I'm really surprised it survived all of this :bowdown: The driver is a standard AMC7135 using three 350mA chips, for a total of 1050mA. I haven't checked the actual mA, but from what I recall it is somewhere in that range. The battery is an AW brand lithium 14250, clocking in at 300mAh. The switch is a forward clicky switch with a chrome cap, however it does not have a "strong click." It does not take a lot of force to activate the laser. Yes, the laser actually works!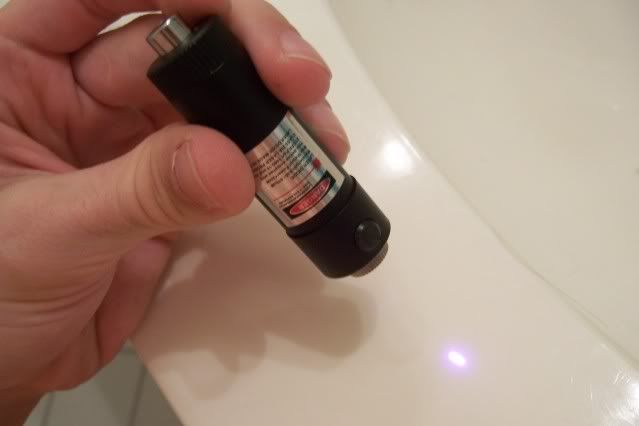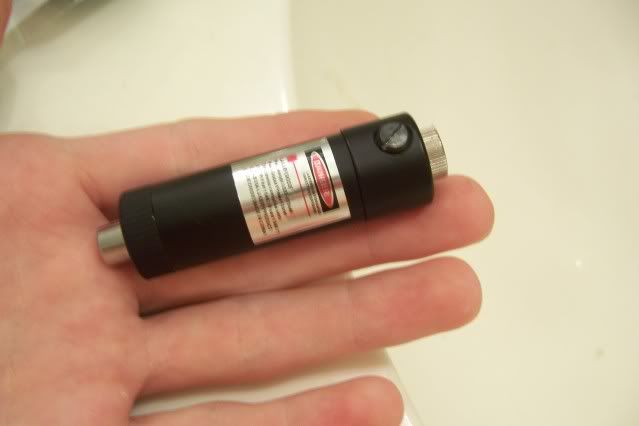 The size is no longer than 3 inches (about 7.5cm) from end to end.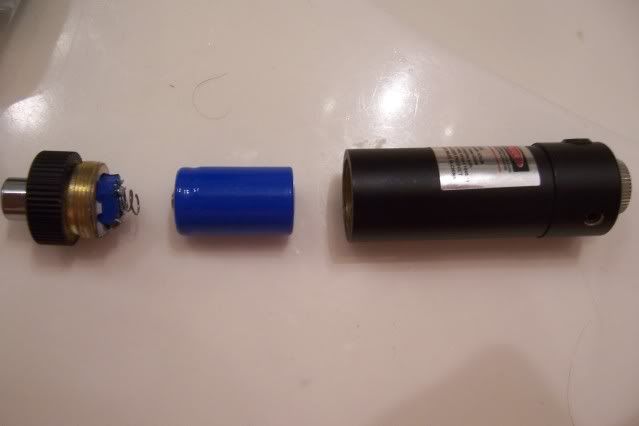 Expanded view.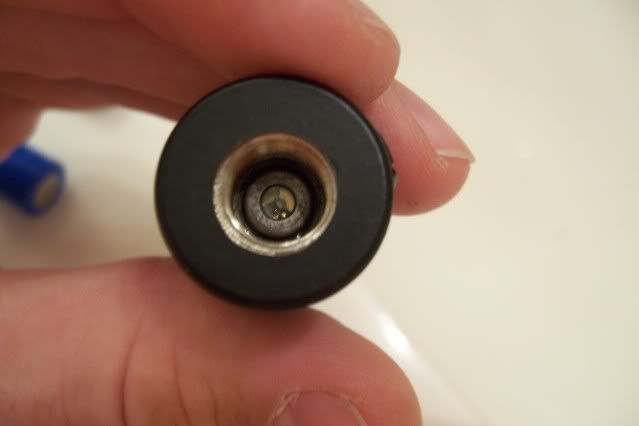 It's a 9mm diode, alright!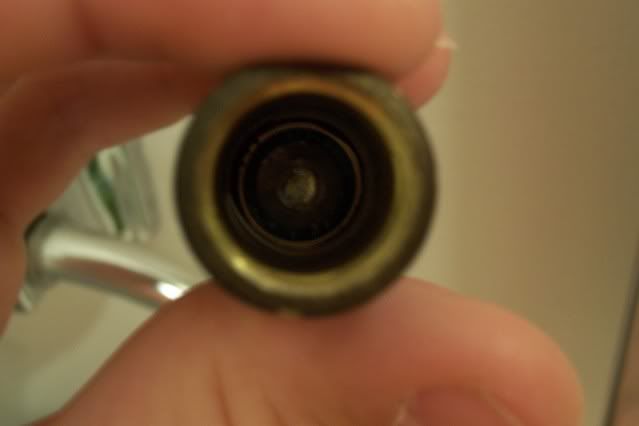 Down the battery end of the laser
The actual module of the laser. Incredibly compact for it's size.
That is all. Feel free to ask any questions, or give any compliments and suggestions if you wish :yh:
Edit:
The host can be found here:
http://cgi.ebay.com/ws/eBayISAPI.dll?ViewItem&item=320378687935
Last edited: