It's been done before, but not recently and not by an LPF member (to my knowledge).
I used my single-line ion laser because it was the only blue that has similar beam characteristics to my yellow. My 473 would have worked, but it's tied up in my projector. The yellow was a 1mW 589nm CNI pen doing ~5mW. The ghost blue is due to internal reflection at the dichro.
I find the best Y-B ratio is 1:4.
enjoy :beer: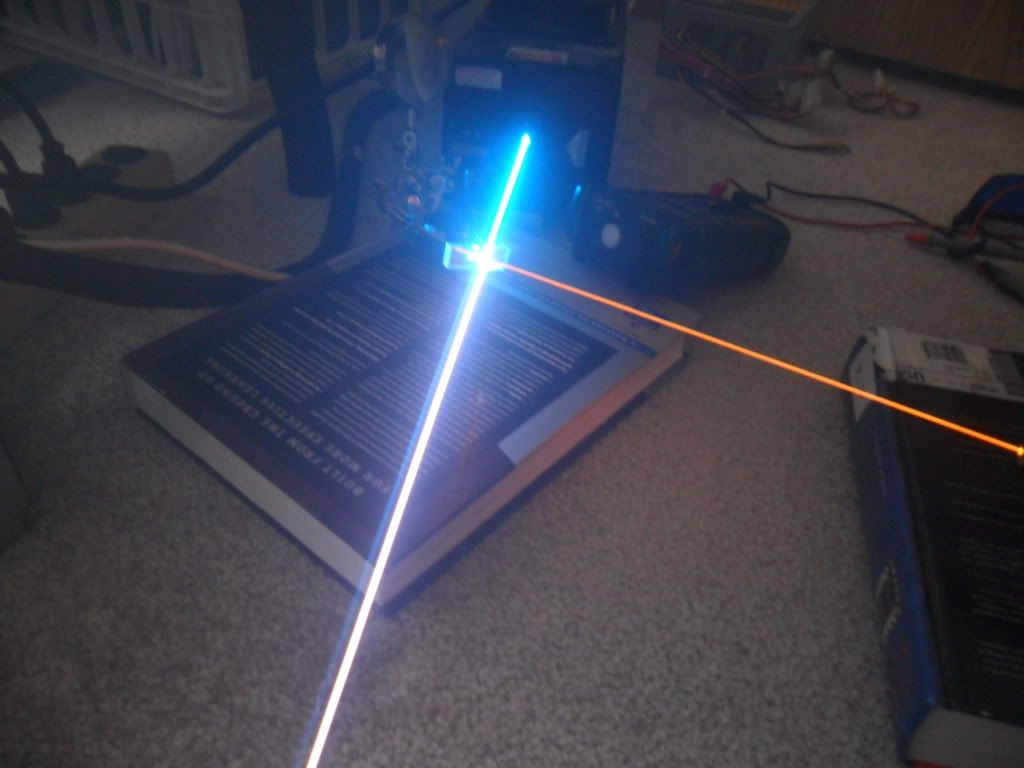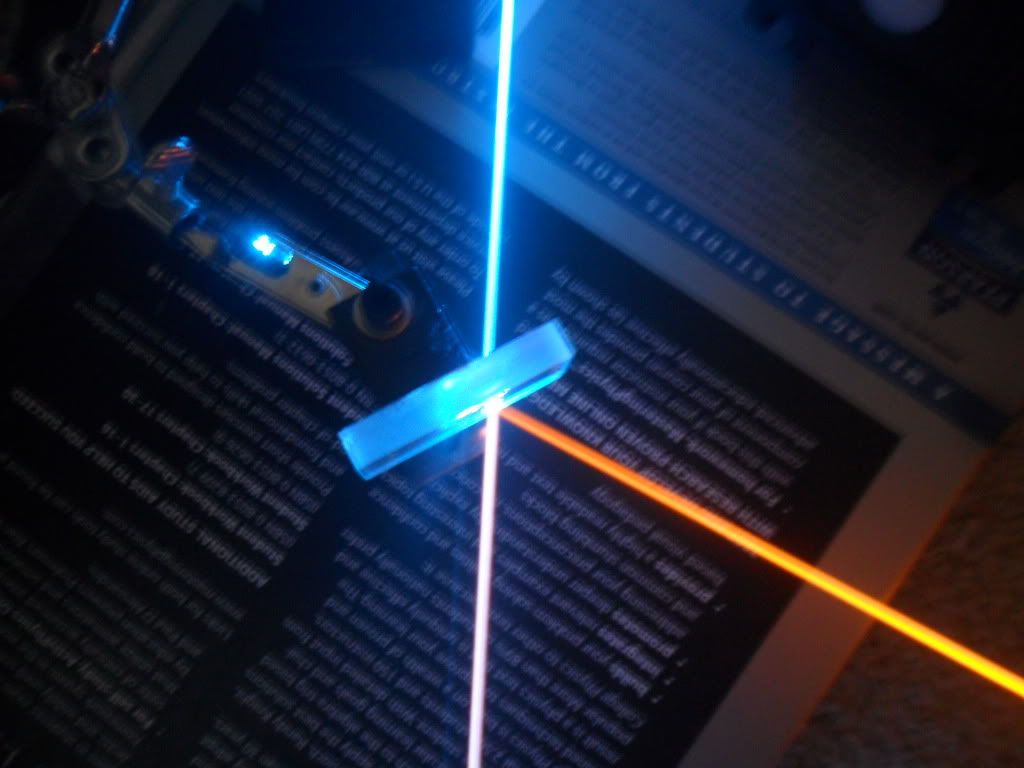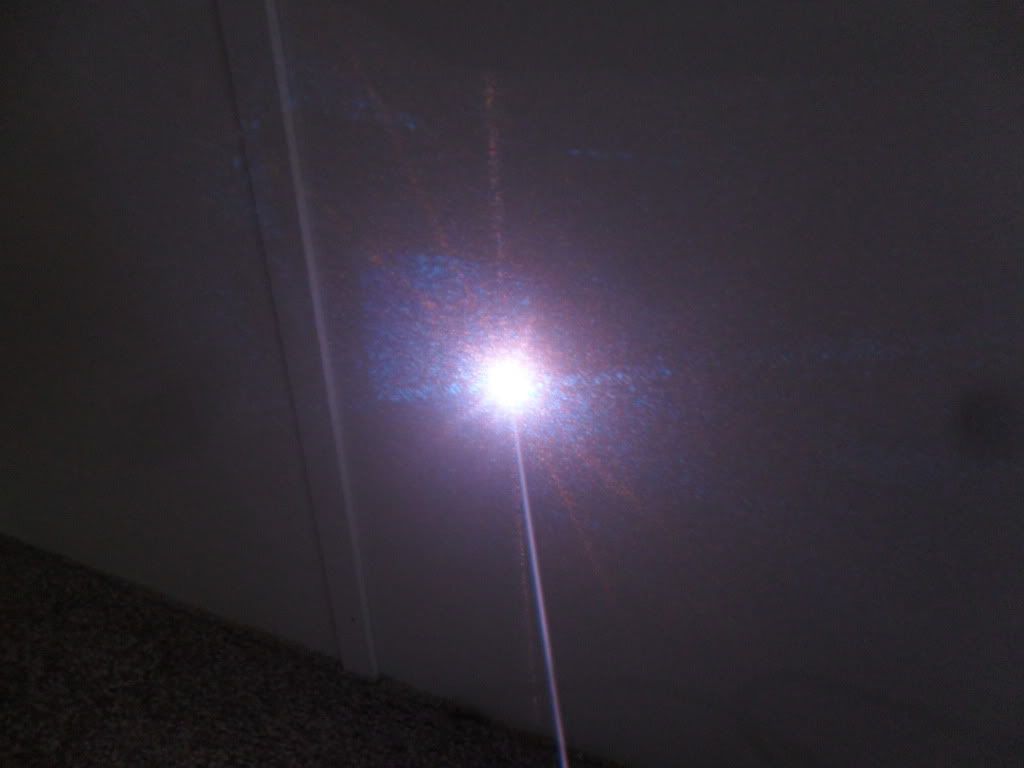 See? 2 wavelengths only - no trickery :na:
Last edited: