Joined

Jan 17, 2014
Messages

547
Points

28
WHere to start with this build thread. Lets talk about parts. First up is the host, it is a Ultrafire RL-118 with custom heatsink. I bought it from member PaulorNuthn and he tried his best to make into a plug and burn host for me. With him being in Australia and me being in Newfoundland Canada, this host has a lot of miles on it. If you ever have the chance to do business with Paul, it is a total pleasure and he even sent me some extra stuff for my laser parts box!
Next up is the diode. It is an LPC-840 . I saw user paul1598419 talking about this new red. I asked him if he could put it in a module and attach driver for me with leads. I think the driver was set for 300ma but I am not sure. Again, this guy is great to do business with. All my questions were answered and his work on this was top notch. He even had one of these blow up on him while putting it together and replaced it for me . I truly hope he never lost his shirt on this one because he made this go flawlessly! Thanks dude!
Ok so you see all my parts. Space was very limited in the custom heatsink. I was so limited that I could not use the back part of the module. I had to give up also on the contact board that was installed because the wires could only be a couple of mm long! I remembered buying contact boards from old buddy Flamingpyro . I cut the wires from the driver a couple mms long and directly soldered them to the contact board. I had no idea if this would work or not. I put it all back together and realized that the hole in the heatsink is not bored real straight but I would live with it. It is in a little crooked. Another time I will take it apart and try and straighten it up with some alumaceramic heat glue stuff arctic something or other lol ! I put the battery in and IT LIVES !!!!!!!!!!
OMG this was the most work I ever had to put into a build and the freakin thing works!!!! I have to take my hat off on this one to Jayrob. I contacted him about getting parts because he has sold these hosts as a kit in the past. He contacted me and told me it could be done but it would take several weeks. I wanted the easy way out and instead of being lazy, I now have a serious mini laser, hand built by me with a lot of help from my friends here on the forum! Without further ado , I give thee the PaulSquaRed ( Paul Squared RED ,two pauls helped with my red ) , the thunder from down under!!!!!
You Can't see the very large grin on my face!!!!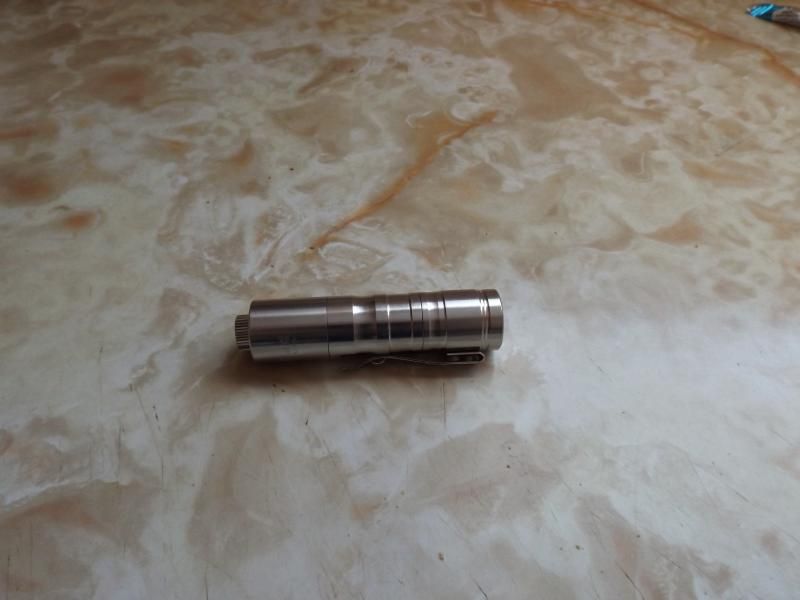 Dot Shot!! Really red!!!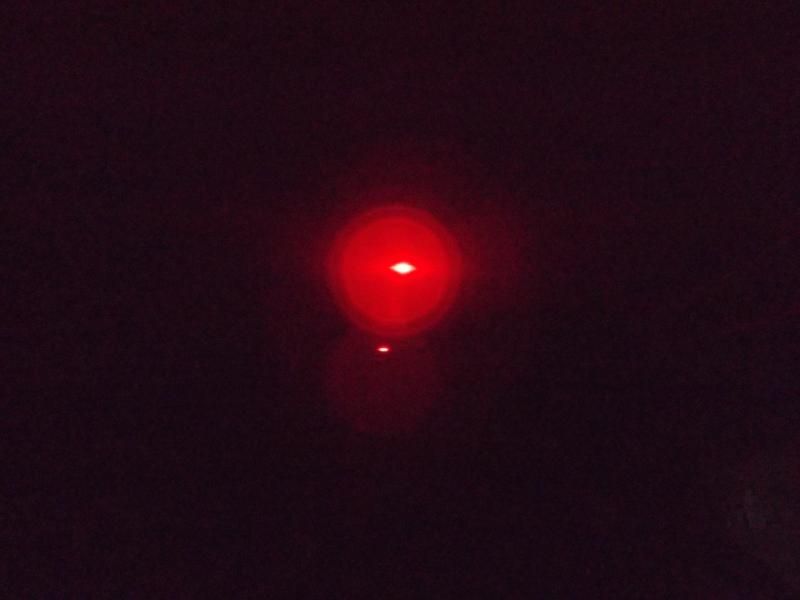 Another Dot shot, too much light around to get a good beam shot unfortunately!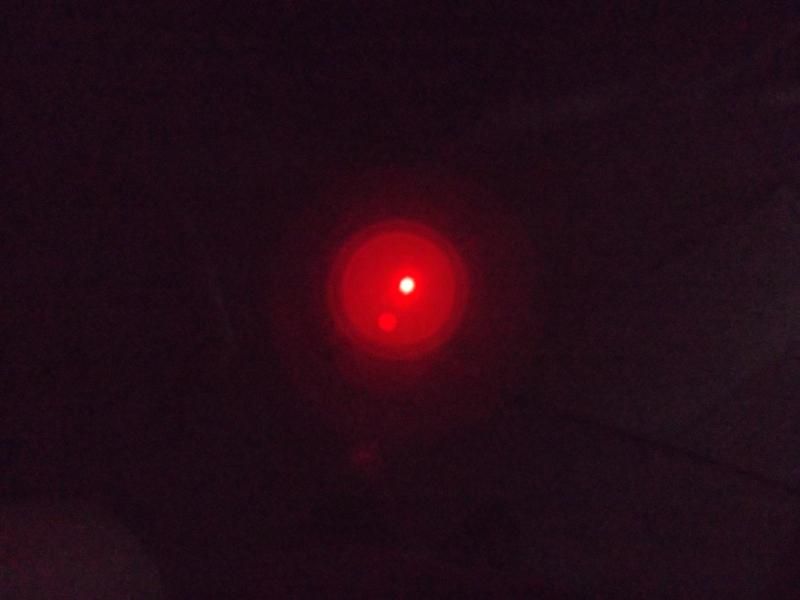 This was the most work I had to put into a laser so far! I tested this out on my LPM and with the stock lens it does 310mw ! I have a bunch of these S1 lens that I will try on it later. This laser takes a 16340 battery and because of its small size , I have to keep run times short! It is really really red ! I don't know if this makes it different on the spectrum scale but so far this is the reddest laser I have. Thank you everyone for putting up with my terrible build threads. Just remember, we all had to start somewhere! Thanks everyone for the help!!!