Here's my review of not just the lasers themselves but of how helpful and
friendly Lazeerer is.
To start off these were the second laser purchase i made, and it was the right one.
I was explained the options that were possible and Lazeerer helped me pick the one i thought was right for me, so i decided to go for a 400mW 445 and 405.
I was told they'd take around 3 weeks to complete (he's a busy man!) which i thought was great.
He kept in constant contact with me and updated me with pics and videos of my babies being created.
I sent the paypal on 21/08/11 and after making/shipping them received them on 11/10/11.
Was a bit more than 3 weeks BUT at the time a hurricane hit where he lives and took him out of power for a week or so and a driver for the 405 was DOA which added a bit more time.
All things considered i think the time it took was very fast and would definitely recommend buying from him!
Now for the pics;
These started off black so they had to get polished
Prepping for polish
Polished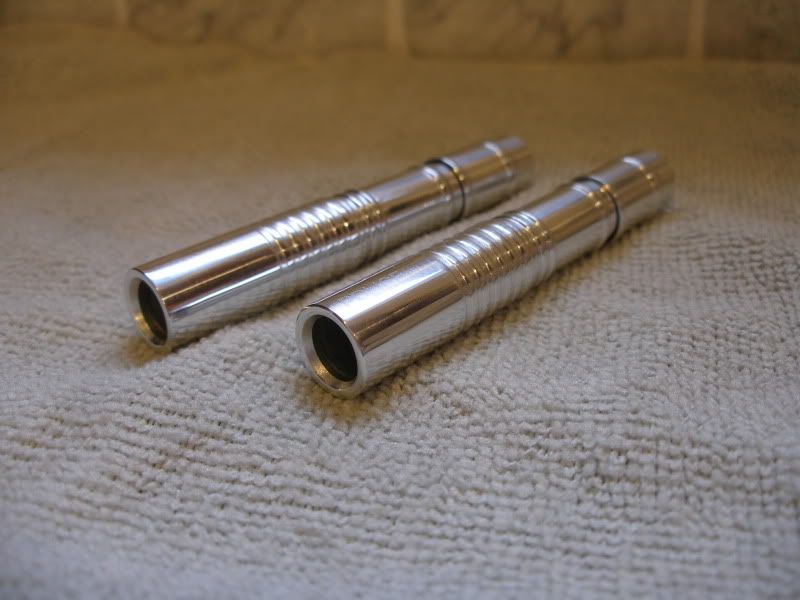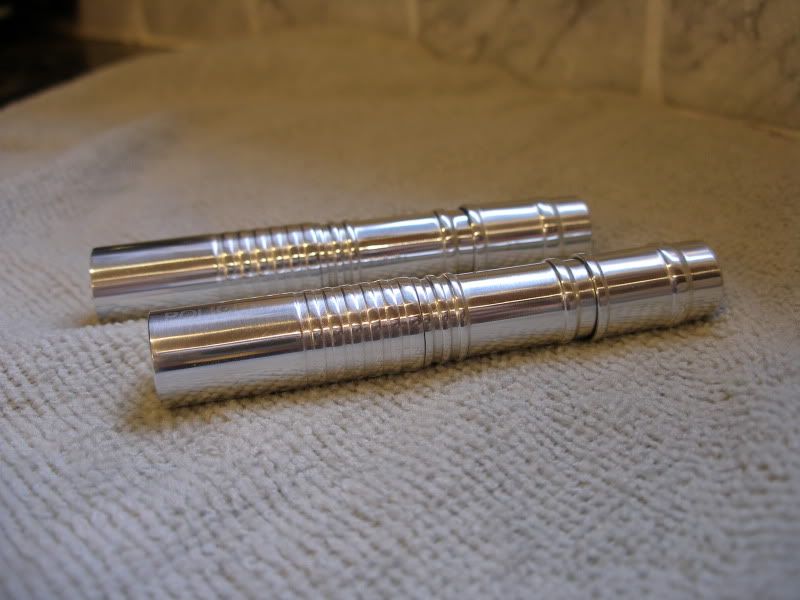 Video of the 445
The finished laser
405
And some 445
These lasers are also both dead on spec!
445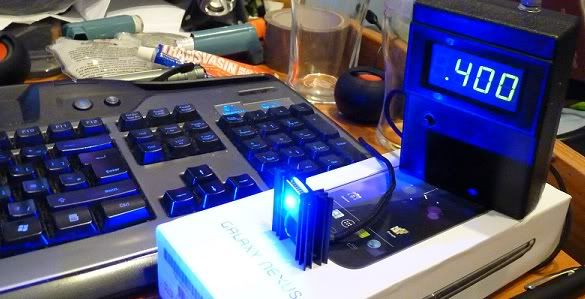 405
They both have a 30 second duty cycle but they seem to be ok for a bit over (host feeling slightly warm) but they are both stable at around 400mW.
These really are the stars of my laser collection, everyone who i show my lasers too always shows them the most interest just because of how tiny they are and how much light they emit.
I'd recommend these lasers and buying from lazeerer to anyone, you wont regret it.
Here's the link to the thread he made about them;
http://laserpointerforums.com/f50/my-latest-greatest-small-red-laser-276mw-d-63954.html#post915464
(This is my first review of anything so go easy on me!
)
Last edited: