Joined

May 22, 2011
Messages

2,747
Points

0
G'day,
Was talking with Van to get this bad boy sent over to good old Australia, but didnt want it take by customs.
Van sent me a photo of what the host was made up of and i advised him to arrange 2x packages containing all the parts so it wont get taken by Australia Ku$toms.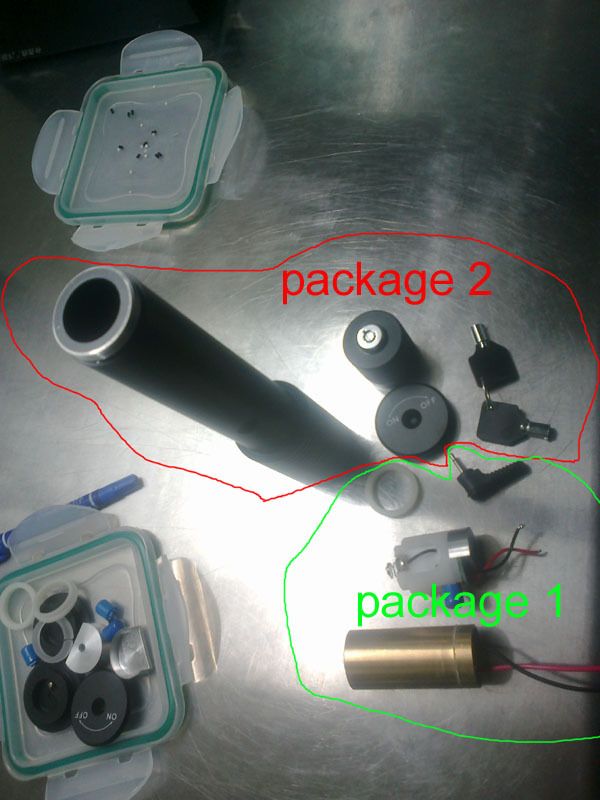 The parts arrived the other day and was keen to put it together and see the 473nm goodness, but to install the module you have to take the shutter off, doesnt seem hard, but the allen key bolts are soo tiny, had to buy a .89mm allen key from Toolies to remove them!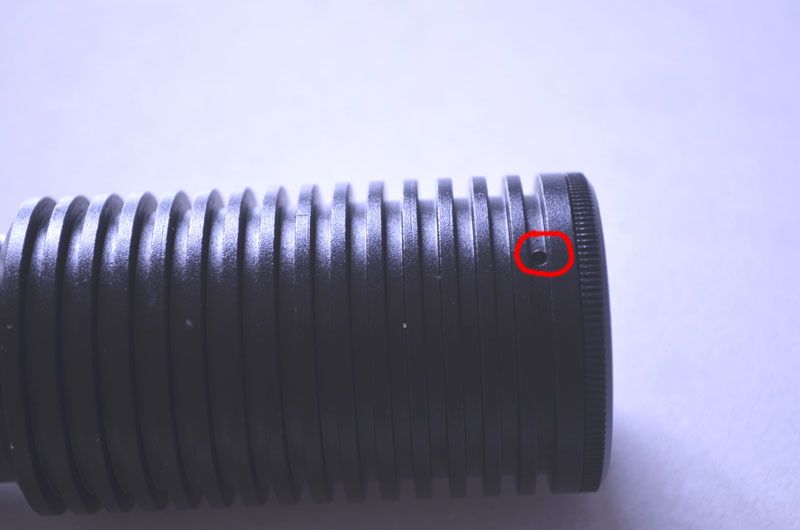 Any way i installed the module set the lens and powered it up
LPM Results:
Duration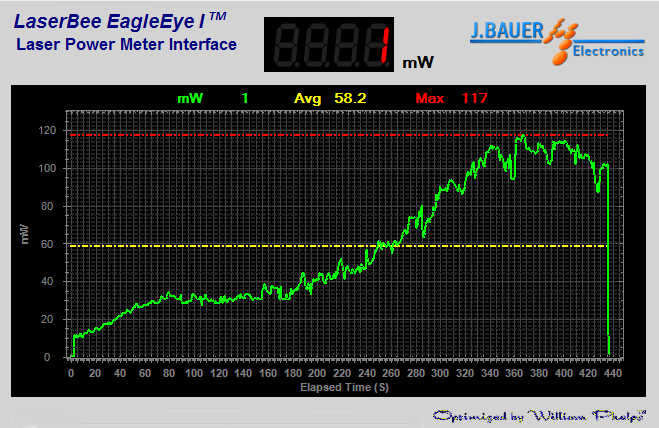 Peak Power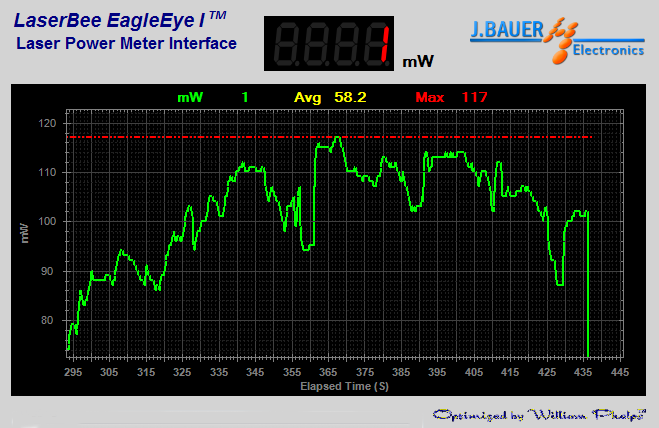 She peaked at 117mW :drool: and held >100mW for ~2 minutes.
Pretty happy with the results there.
No smoke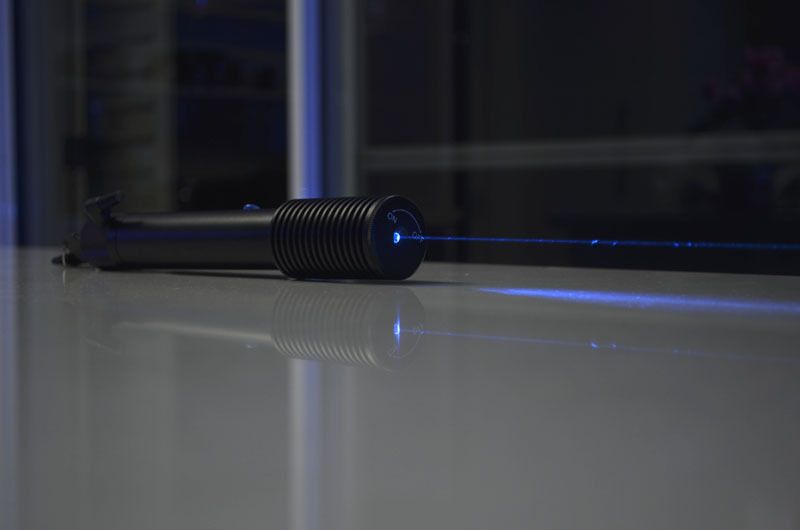 Smoke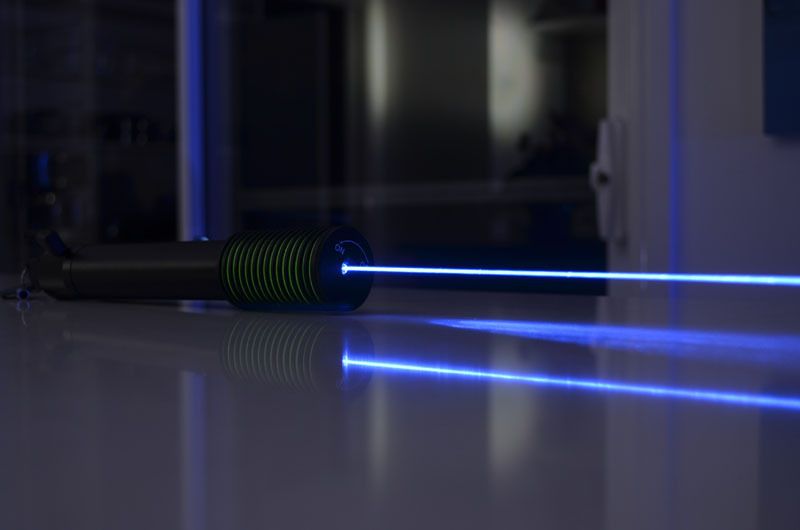 Lighting a match
The beam is very nice to look at night, its very tight like a DPSS laser sould, the dot is perfectly round TEM00 as far as i can see, although when i ran it unfocused it was mode hopping between TEM01 when cold, but fixes up when its at its operating temperature.
Big thanks to Van (LASEVER) for going to the effort of stripping the laser down into parts, posting 2 packages, then giving me some instructions to put it together!
Thanks for looking!
Fiddy.