Joined

Oct 14, 2011
Messages

2,372
Points

83
Laserbtb.com has stopped activities.
Laserbtb has stopped activities. See the last post.
---------------------------
Hello fellow photon enthousiasts!
As some of you may know i have done about five groupbuys for laserBTB now.
I was informed by laserbtb that they got three stickies on the lpf forum. And they asked me to make posts for them, and answer the questions in the thread. This only seems logical since i have worked with them for a couple of years now and know their stuff inside out. So here it is! :beer:
General company info
Laserbtb is located in asia. They have a wide range of products in their collection like:
- Fiber testing equipment
- Diodes
- Handheld and Portable lasers
- Lab style lasers
- Pen pointers
- Laser safety equipment
- IR lighting
And in all these categories they have multiple wavelengths, powers and models. So be sure to check out their website! The prices are very good and with the coupon:
109058640691
even better!
There are many reviews on the forum in the "Review" section. If you hesitate look up a few reviews! Or message me via PM with you question!
Laserbtb's latest innovation's:
Althought there are some serious steps being made in the fiber laser industry by Laserbtb wanted to point out two laser you all might like!
- LFP445H- 1000mW
HERE
- HL445- 1000mW D50M
HERE
I find it highly disturbing to be able to put a laser under water.
But according to laserbtb they tested the product up to 50 meters depth! Which is awesome if you ask me. I made a video:
Allways wear goggles when you put a laser under water. The reflection of the water can blind you! Here is a nice picture my friend "Brucemir" took: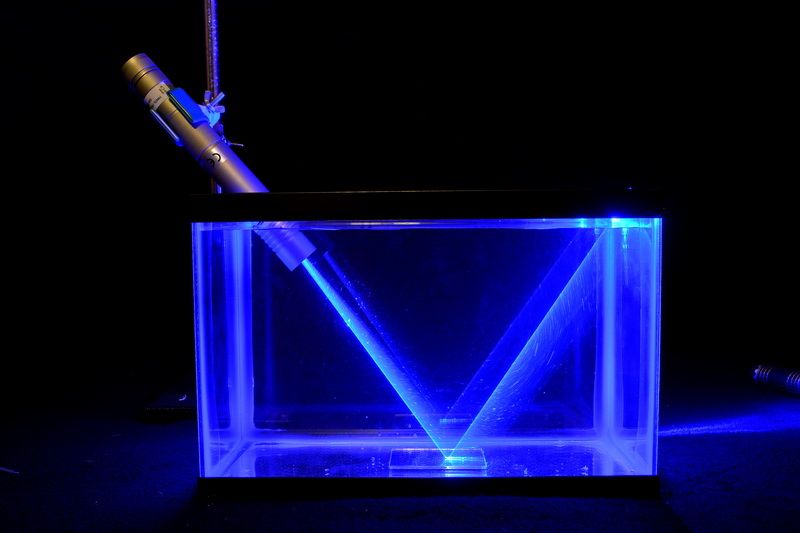 Here is a power graph: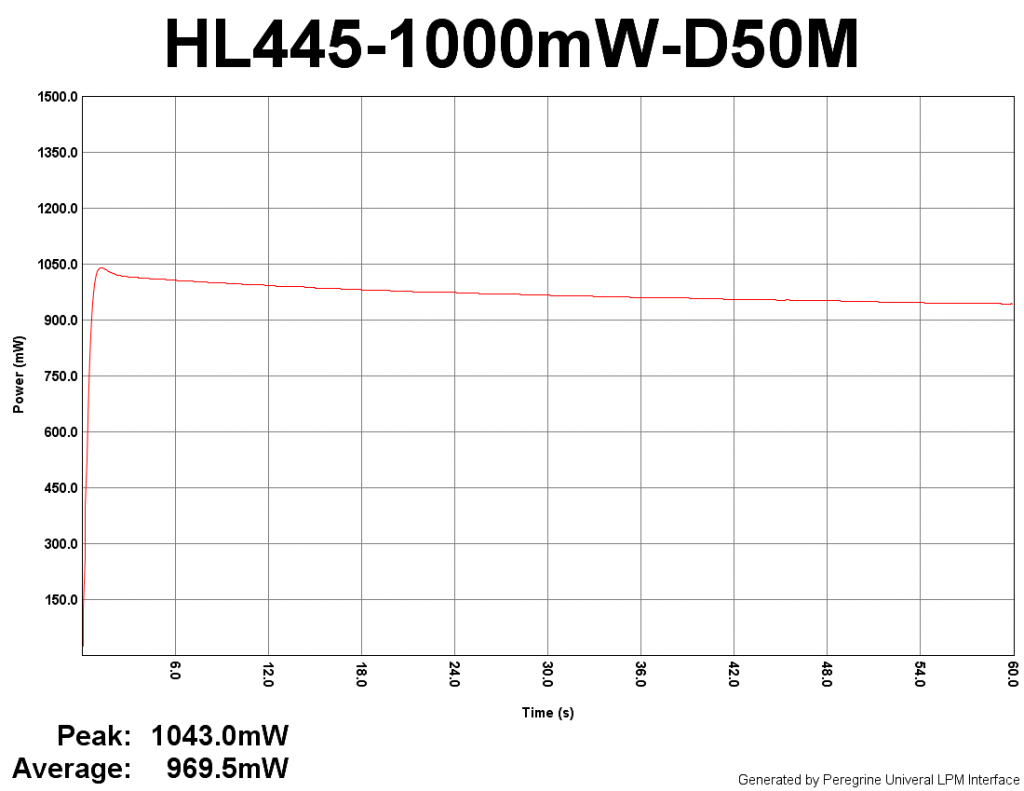 The other laser i got was also a 445-1W. Only this model had modes. This is new for laserbtb to have this in higher powered lasers. I also made a video of the functions:
I find it very cool that the laser has modes. The standby light makes a very good indicator if the laser is armed or not. You still have the posibility to focus the laser and a lens shutter.
Here is a power graph:
If you make a purchase at
laserbtb
please use the following coupon!
------------->
109058640691
<---------------
----------------------------------------
Would you like to play with these lasers? That is not a problem
You can borrow them from me for shipping costs only. Only thing i ask in return is to post your findings here in this thread. How cool would it be to see a member diving with the waterproof 445? :shhh: PM for details!
-------------------------------------
Thanks for looking! :san:
Last edited: