Today we go to take a walk at a frozen lake!
If I shine the laser on the ice its easy to see the strength of the ice and the waterlevel if its not to deep!
Laser is direkt on the ice, Through the Ice the beam is not well visible, the better visibility start when thebeam hit the water.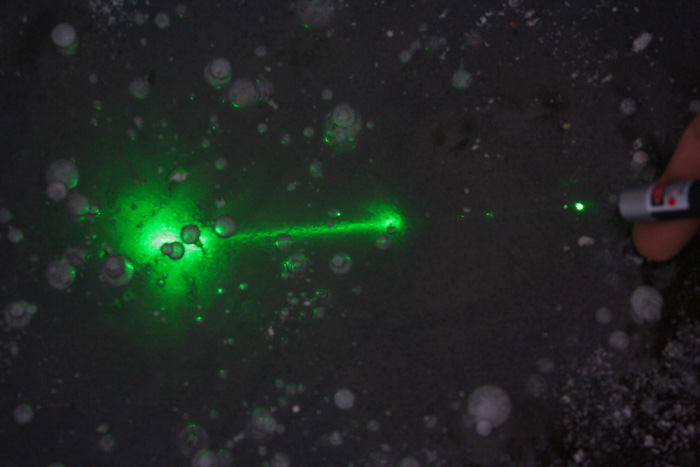 And Ice Crystals in nice Green glow.  :
Daniel