I went outside this evening and took some more laser photos, putting this summer humidity
to work! Here are the results!
Laser rainbow, from a fairly close range: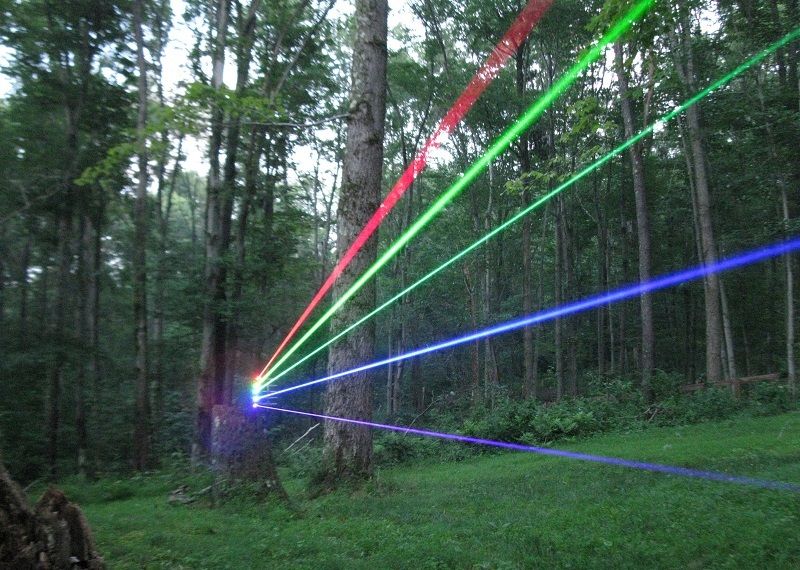 From farther away: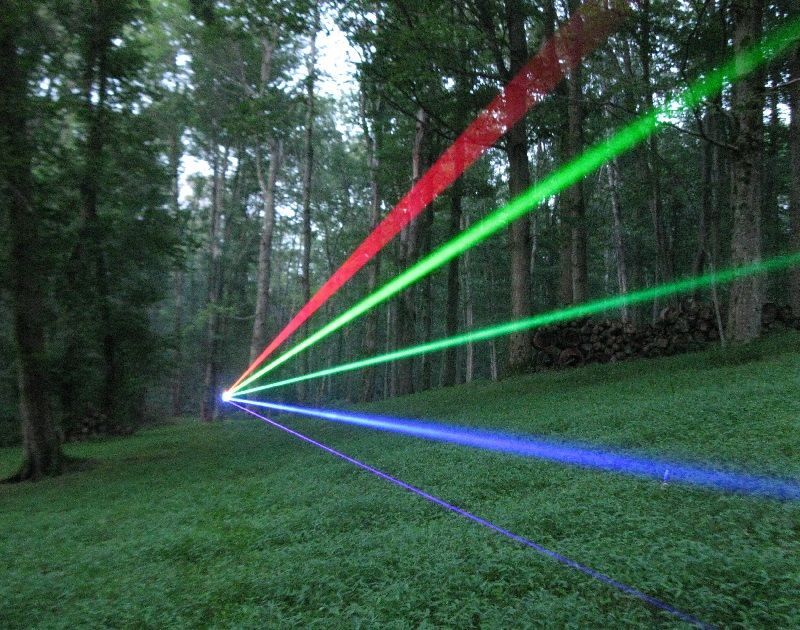 As it gets darker, the camera opens its aperture wider to adjust, making the laser look like
a jet of blue flame. The focus setting on the laser itself is unchanged; it is still set to infinity.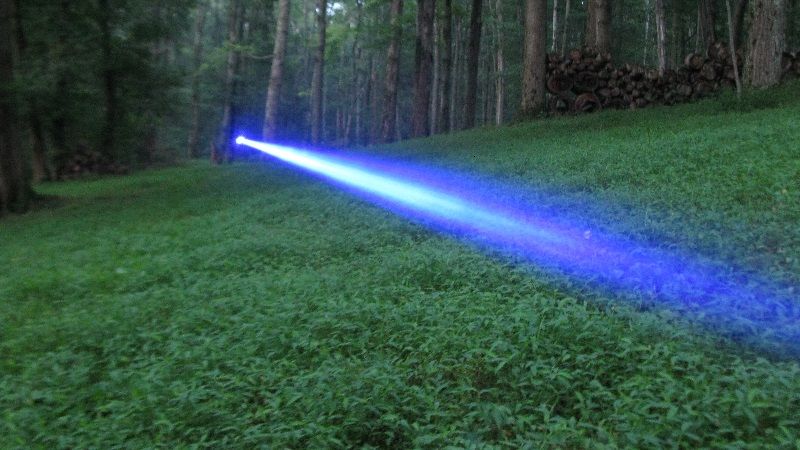 Darker still. The green laser is focused to infinity; the flame jet effect is due to the de-focusing
behavior of lower f-numbers.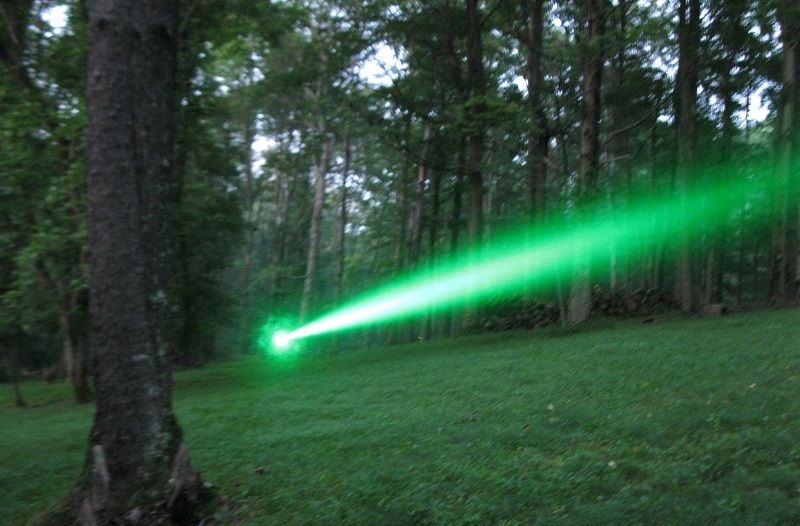 The red laser seems less affected by low f-numbers. Or perhaps the aperture has constricted
some, since the camera is taking in some extra light from the 'halo' area near the beam. The
ribbon-like character of the multi-mode beam is apparent.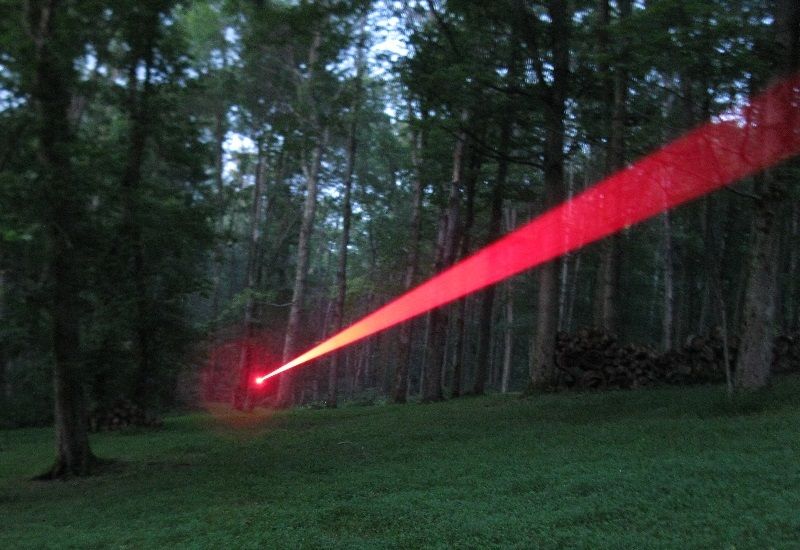 405nm @ 500mW. It's too dark to work with any of the other lasers now, but perfect for the
violet. I think the shot looks good but the camera doesn't really do this laser justice. In real
life it's a vivid black-lite purple. Have to get inside now, for soon the woods trolls, vampires,
and heck knows what else will be prowling!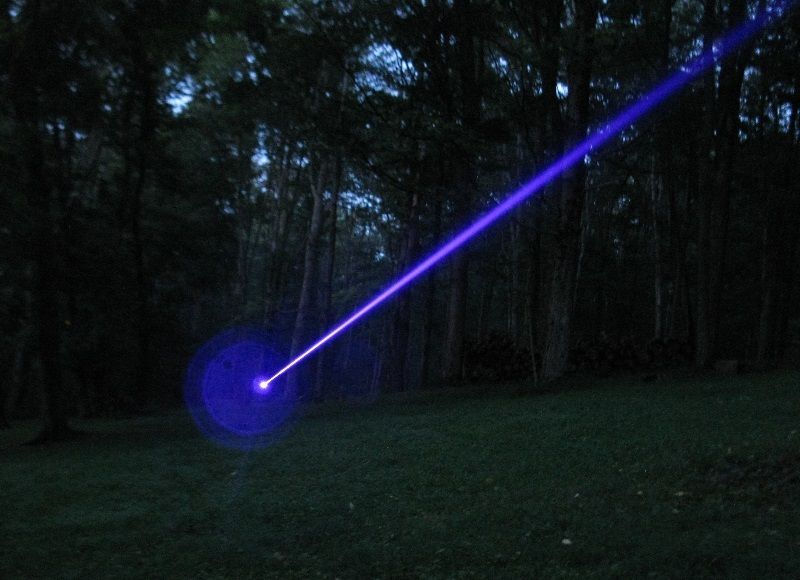 Safely back inside, my laser crucifix will keep me safe from the nightly monsters!
:crackup: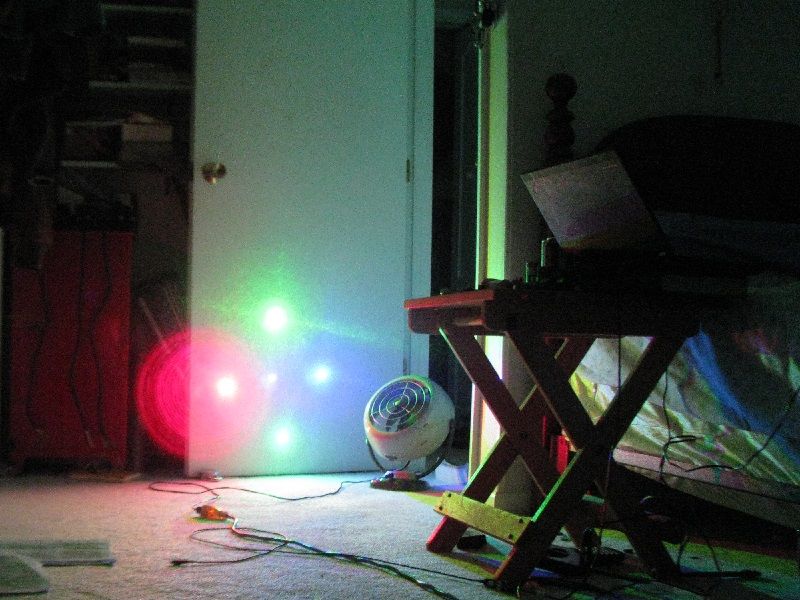 We desperately need yellow laser diodes, something like 575nm. Fingers crossed for RYGB
pico-projectors! Some 604nm and 488nm wouldn't hurt either, anybody want to organize a
stealthy raid on Nichia's labs, since they apparently charge thousands for such diodes?
:shhh: :eg:
Enjoy, and :thanks: for viewing! :beer:
Last edited: