Super Moderator
Staff member
LPF Site Supporter
Joined

Oct 1, 2007
Messages

3,052
Points

113
These lasers are two awesome new additions to my collection, they are the JLasers 700mW 520nm and the 1.6W 450nm. They come in these amazing looking chrome hosts and use a single 14500 battery. Very solid high-quality host, up there with some of the high end LaserGlow portables I own like the golden Lyra. Been very impressed with them so far, the 450nm one being the highest power handheld I have ever owned. JLasers was also very quick to respond to a couple questions I had during the ordering process and shipped the lasers out very fast. Overall, I would definitely recommend these to anyone ready to go up to the higher power end of the hobby. (At this power, goggles are an absolute must, I wore a pair of LaserGlow OD 7 goggles while taking the pictures I used for this review) I will definitely be ordering again from JLasers, I need that 405nm one now to complete my rainbow.
On to the pictures!
The JLasers 700mW 520nm and the 1.6W 450nm.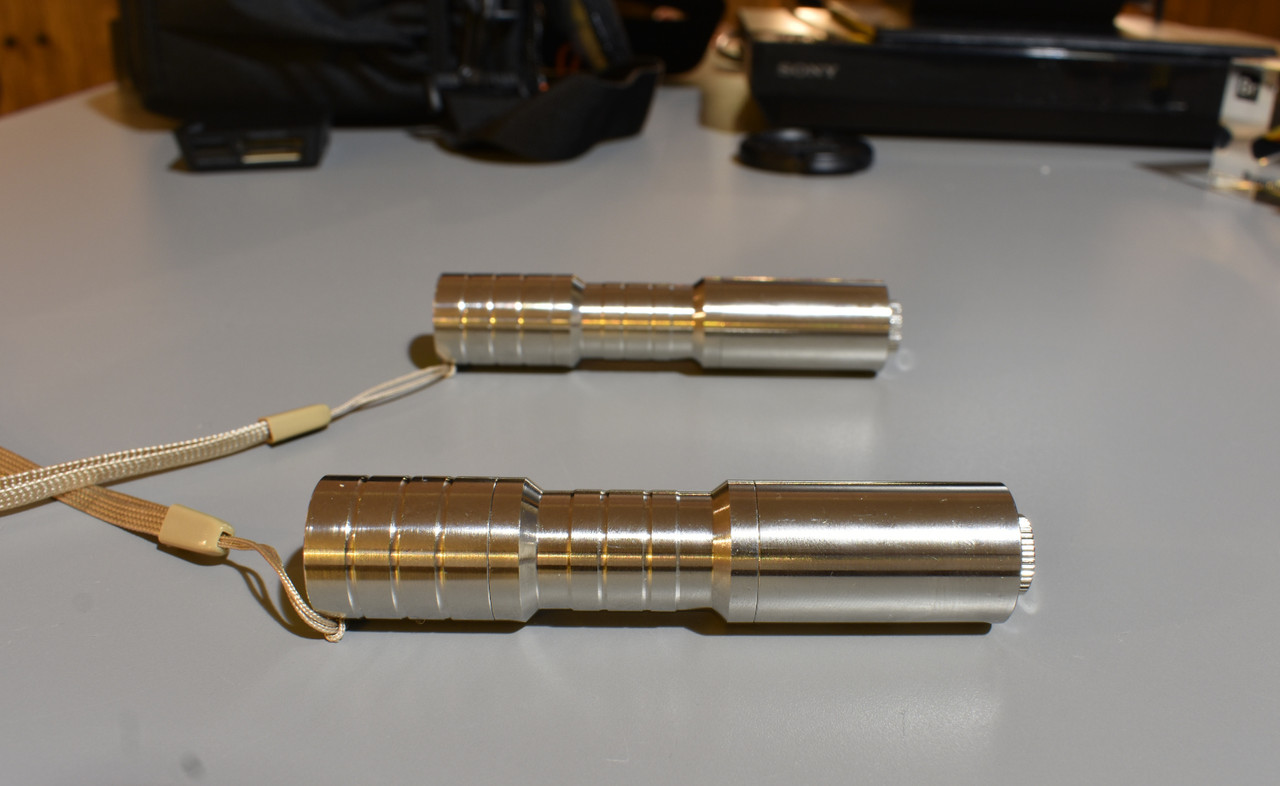 Back view showing the really cool glow in the dark clicky switch and lanyard.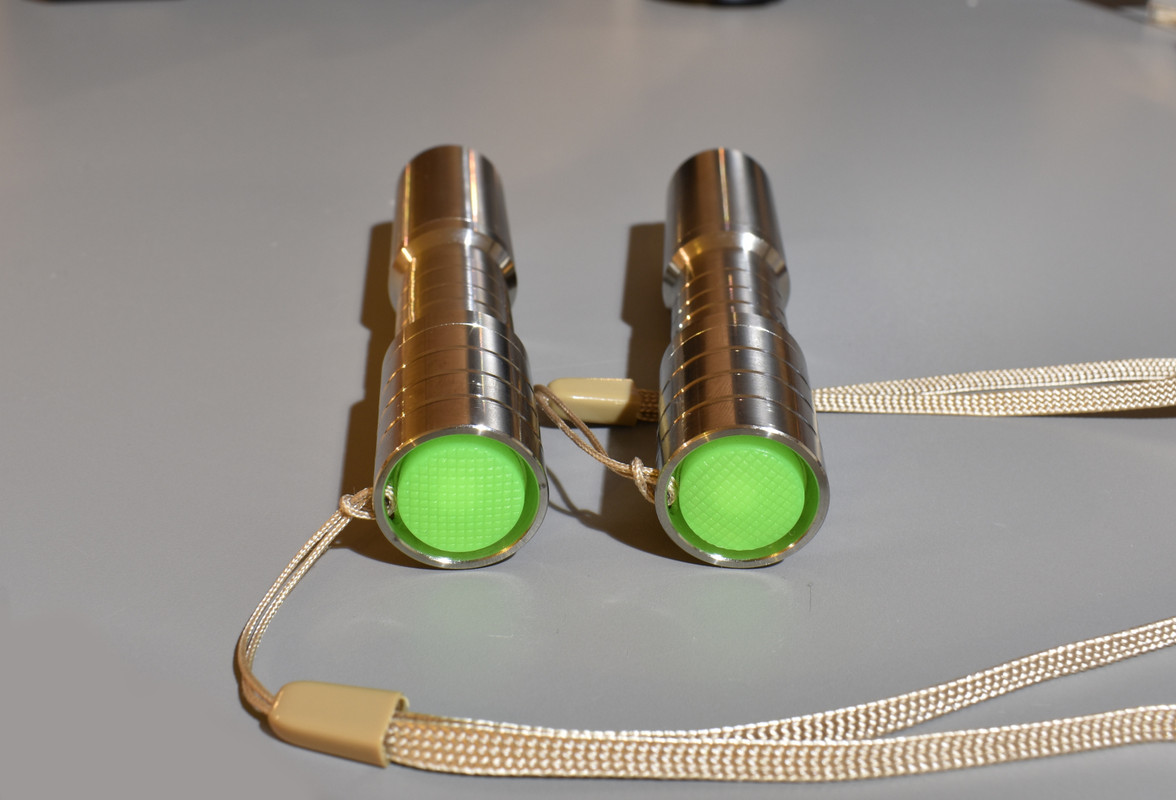 View of the business end show the adjustable focus lens.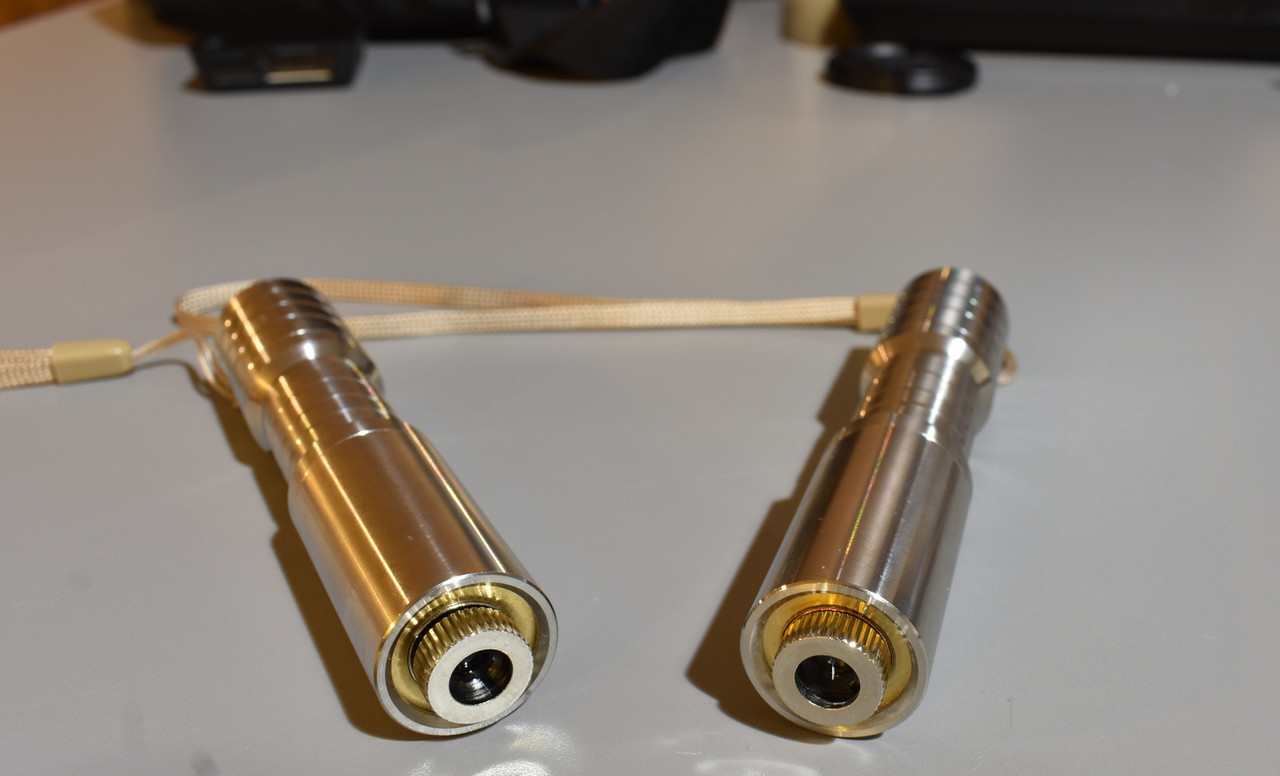 A size comparison with some of the other lasers in my collection. Left to right: A 5mW red from Z-Bolt, a 15mW 488 and an 80mW 488 from a Discord group buy, the JLasers 700mW 520nm and the 1.6W 450nm, a Sanwu pocket 488nm, a Z-Bolt 5mW 450nm, and the LaserGlow Golden Lyra 5mW 532nm.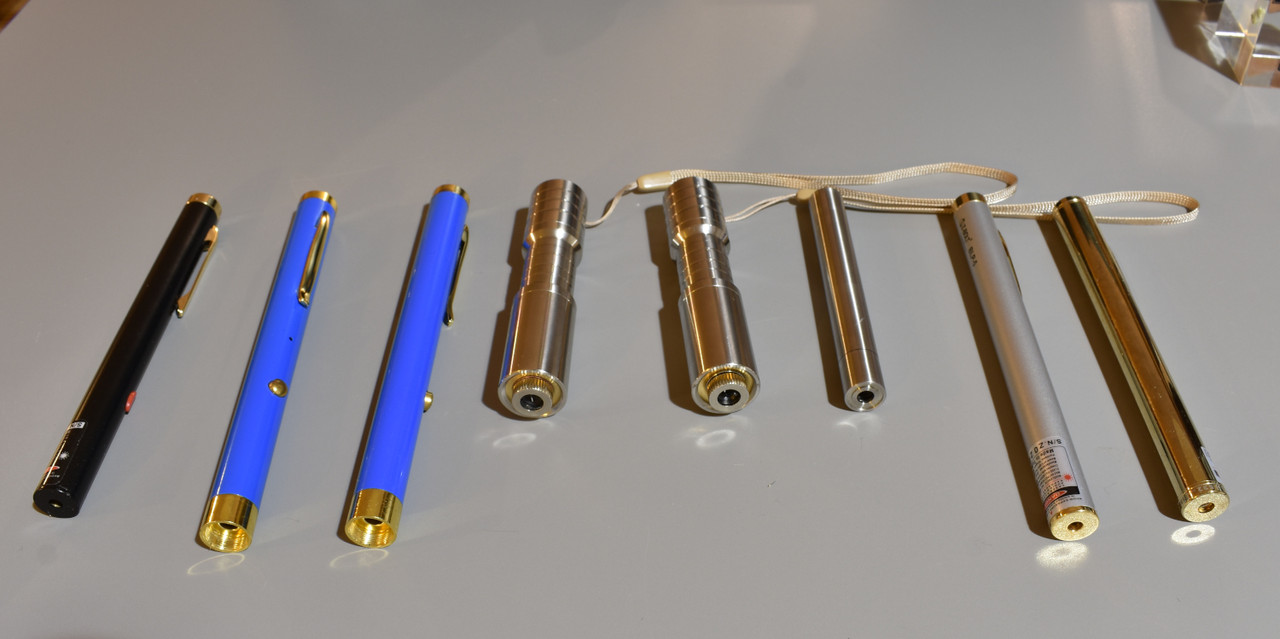 Some action shots! I used a small amount of fog for these pictures. These lasers are incredibly powerful, I was wearing LaserGlow OD 7 goggles while taking these pictures and didn't immediately notice the lasers had burned a small bit of paint right off the wall!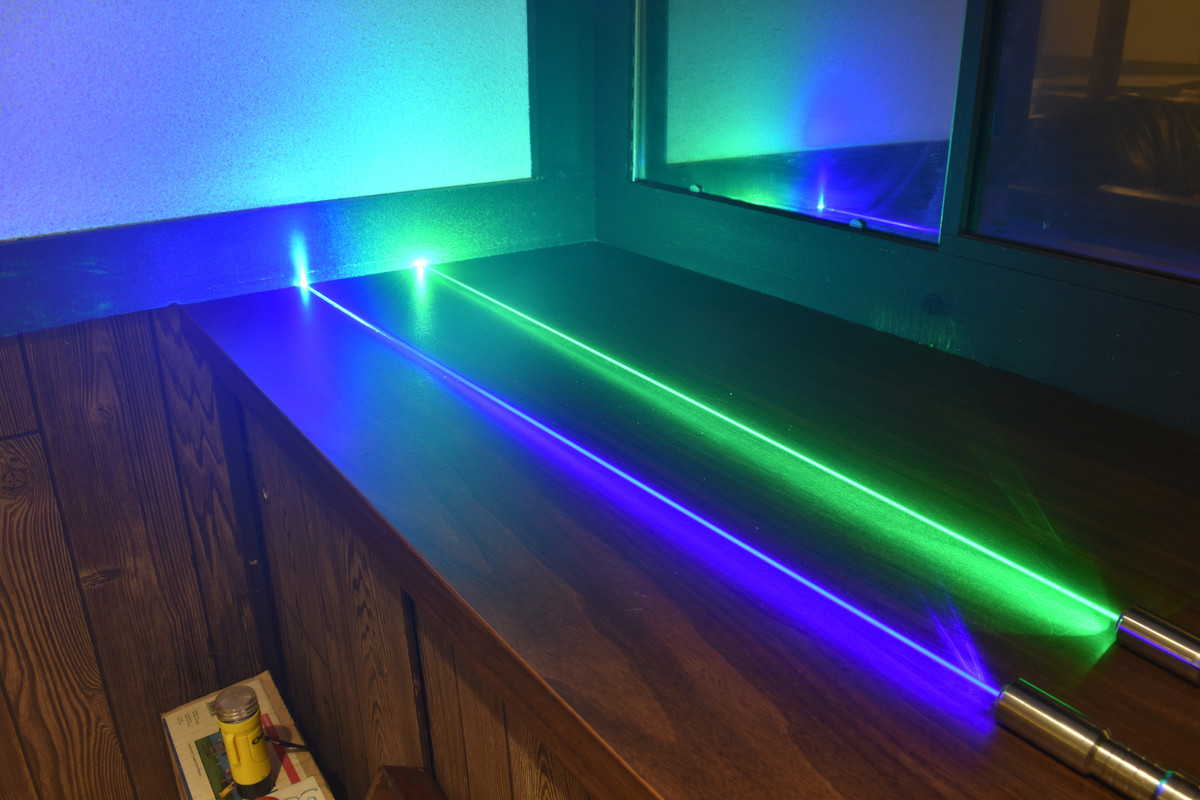 Brightness comparison with the less powerful lasers in my collection. First without the two JLasers lasers on and second with them on. If you look closely in the first picture here, you can see the places where the paint got burned off that back wall here during the earlier photos.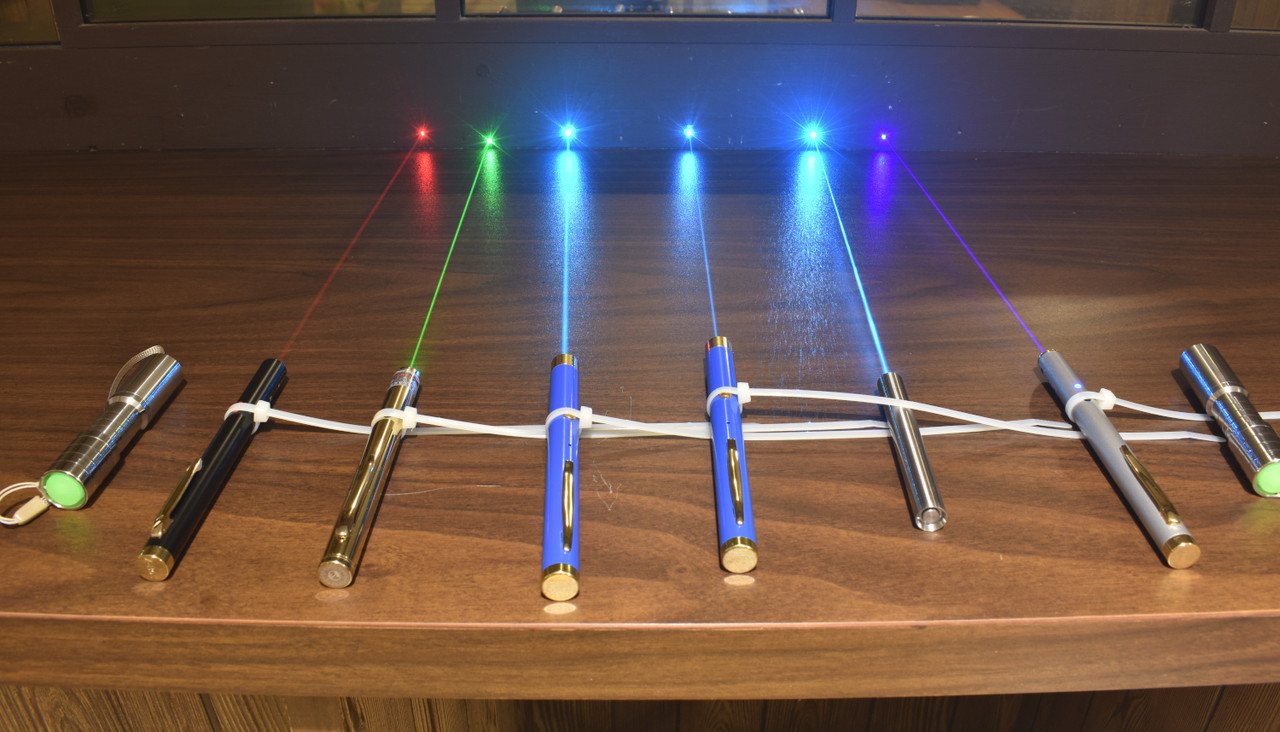 The JLasers 700mW 520nm and the 1.6W 450nm completely drown out the 5mW lasers in this shot.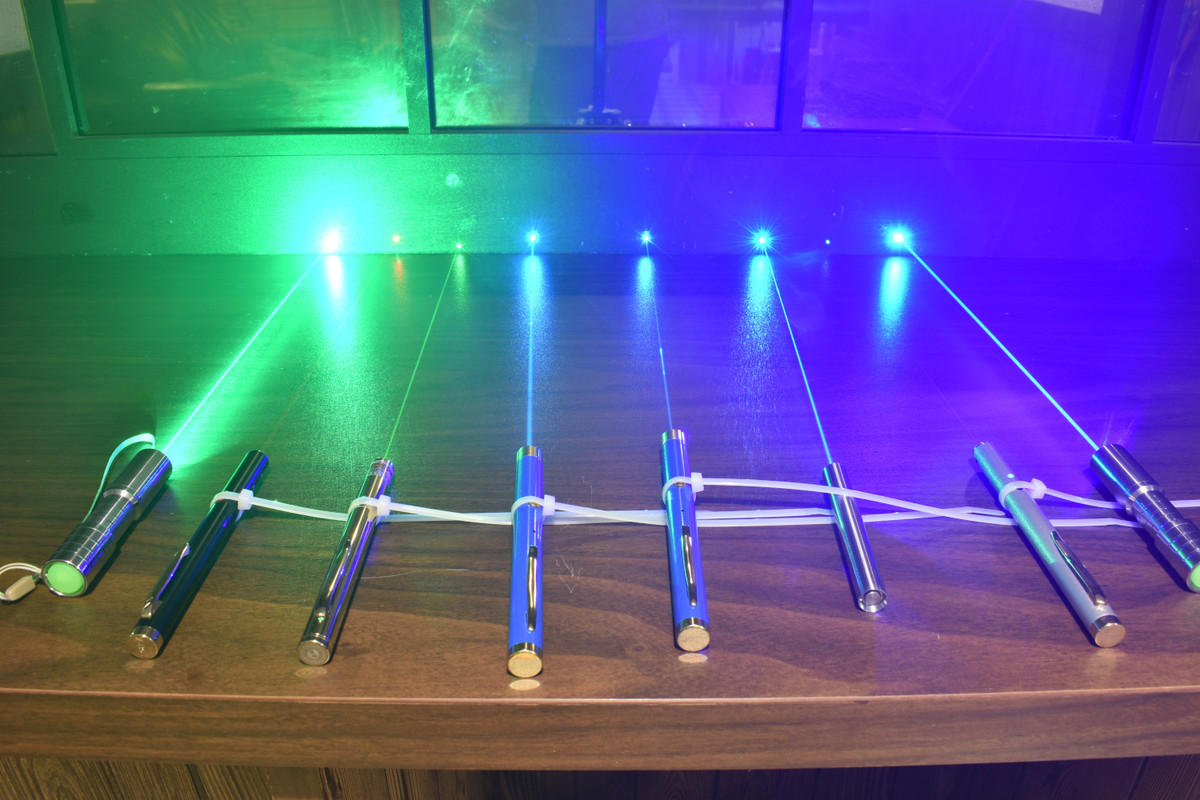 The two lasers shining through the fog across the room towards the camera. (Definitely be wearing goggles if you're going to be doing something like this)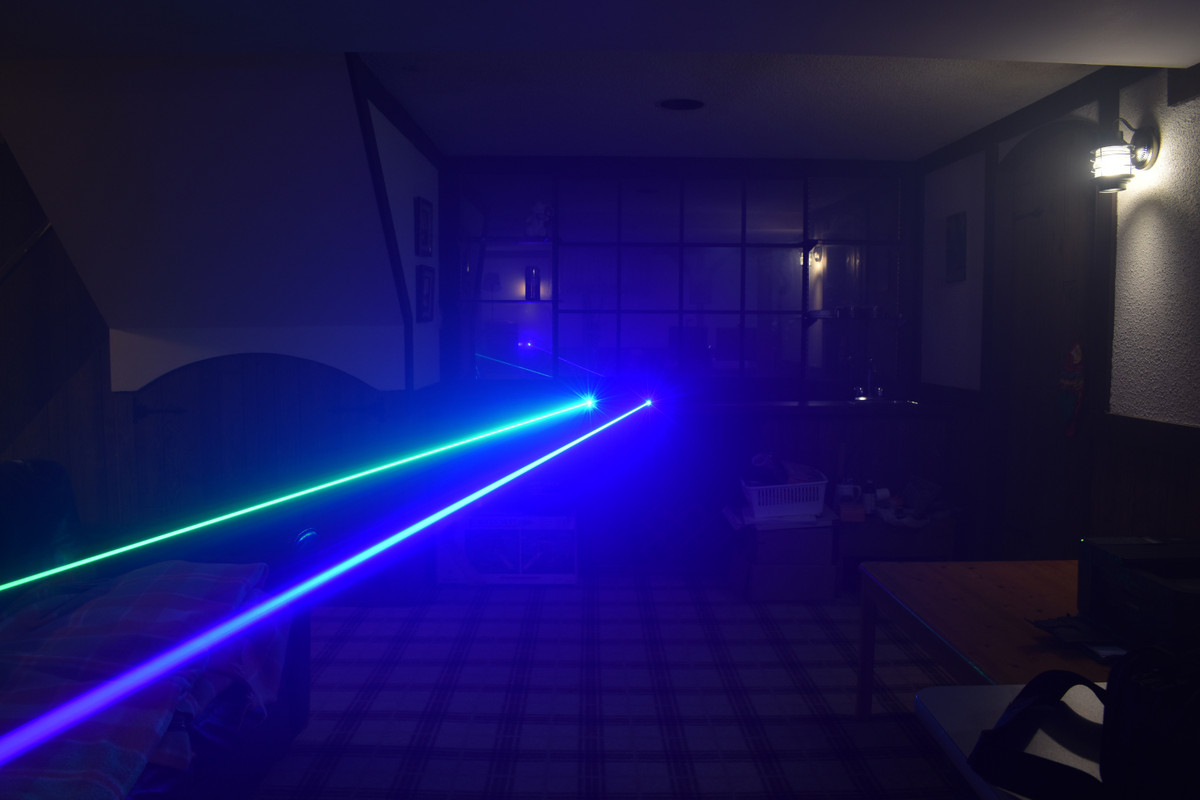 A couple other closeups of the beams against the wall.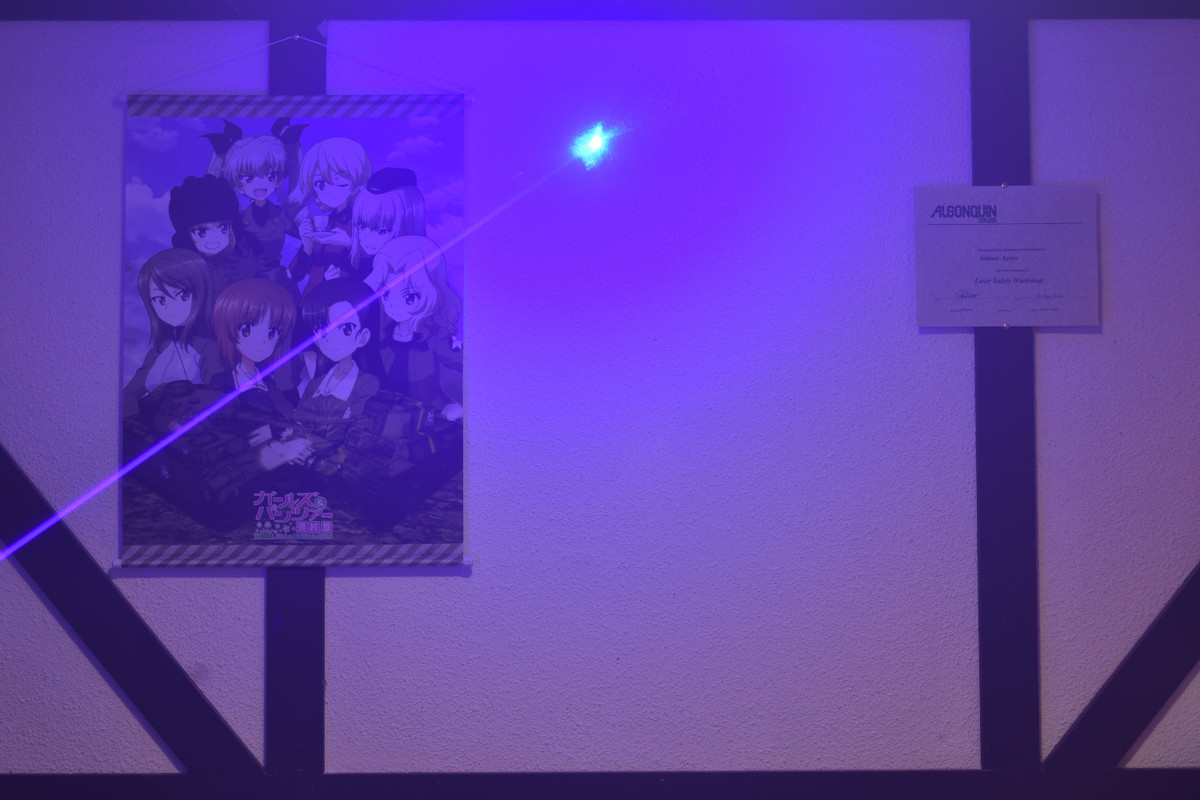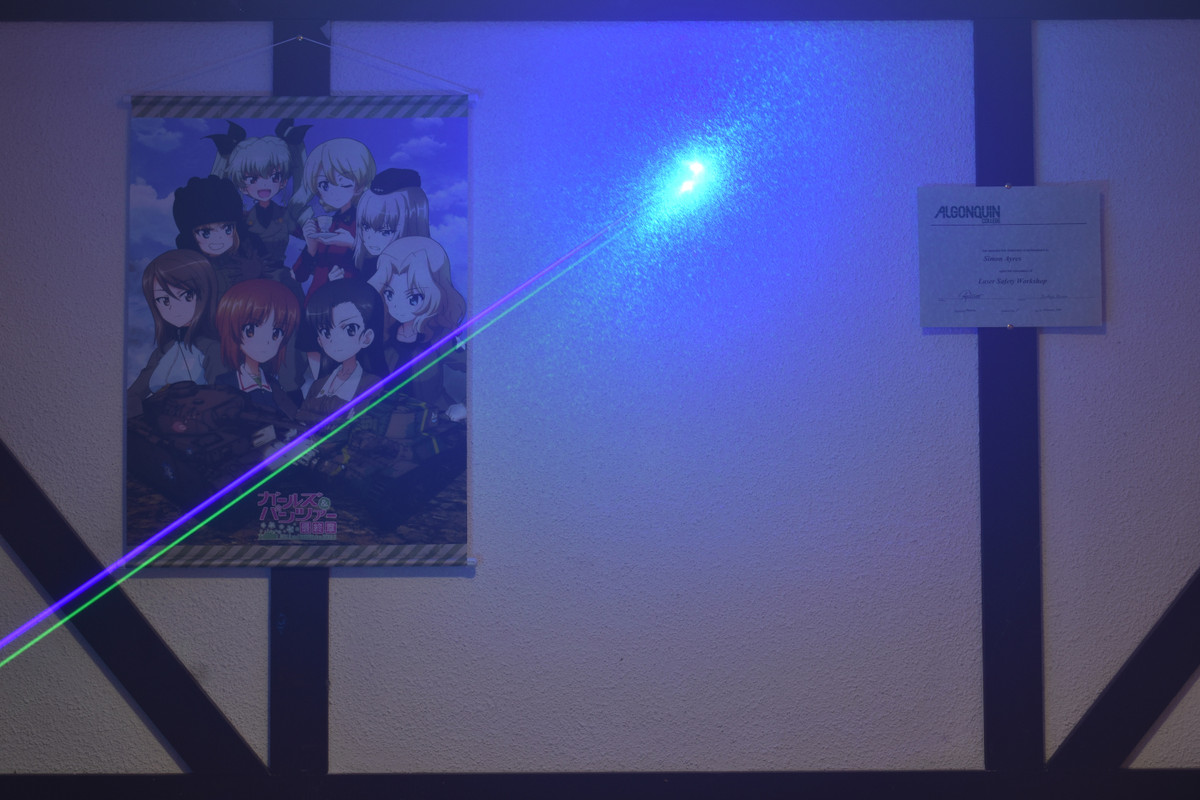 And finally, a couple random long exposures!