Hi all, I recently got this amazing laser from hakzaw1 as part of his Jetlaser GB. Today I finally found the time to take and post these pics and video. As usual for Jetlasers, everything about this laser works perfectly. Quality machining, threads, feels sturdy, batteries fit well, buttons work well etc.
It's powered by two beefy 26650's and seems to be well heatsinked and able to provide a good duty cycle. After being left on for 2-3 minutes the laser head will start getting warm usually. It has a low power mode, a high power mode and a strobe effect which are accessed by tapping the buttons.
I don't plan on metering this laser as I'm honestly a little afraid of it ruining my 3.7W rated meter. The beam basically burns the heck out of everything it touches without even needing to be focused. Sets dark paper on fire, burns through white paper, etches wood and will burn paint off objects. Do not get cheeky and put your hand in the beam of this laser to see how quickly it will start to sting. The answer is VERY quickly. Also be careful where you point it in the house, as it will burn the walls/ceiling/floor/furniture if you aren't careful.
Pics showing the laser and beam in a room during the daytime.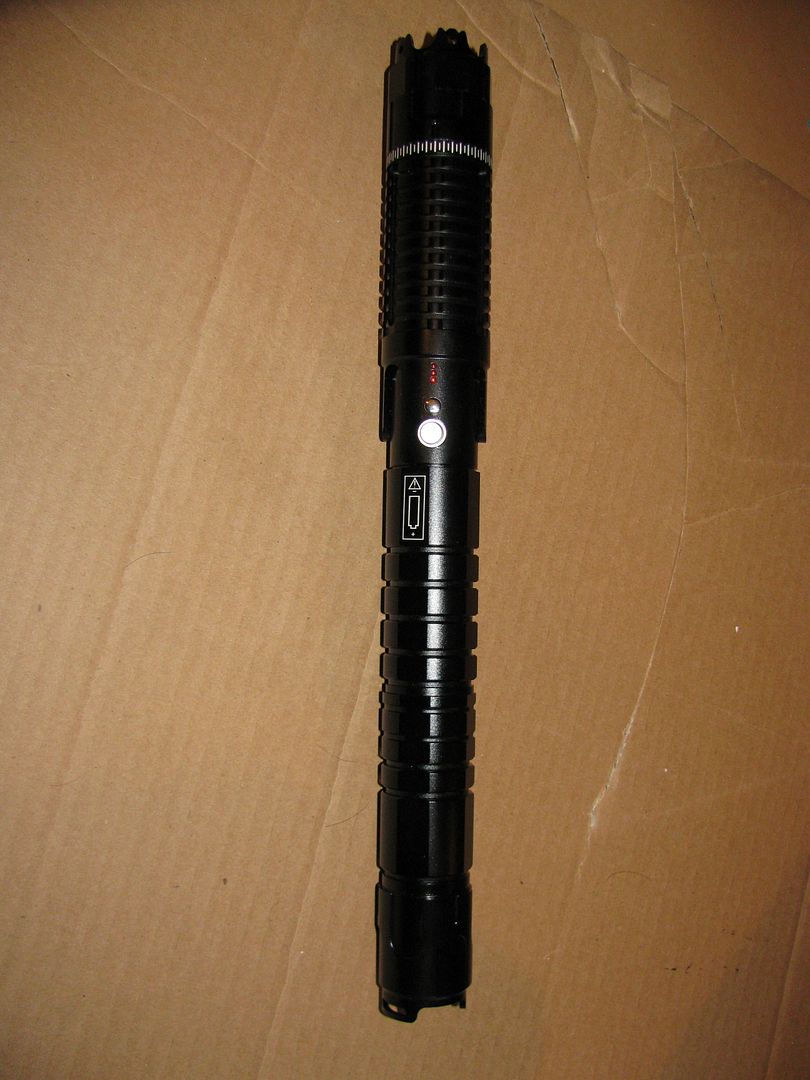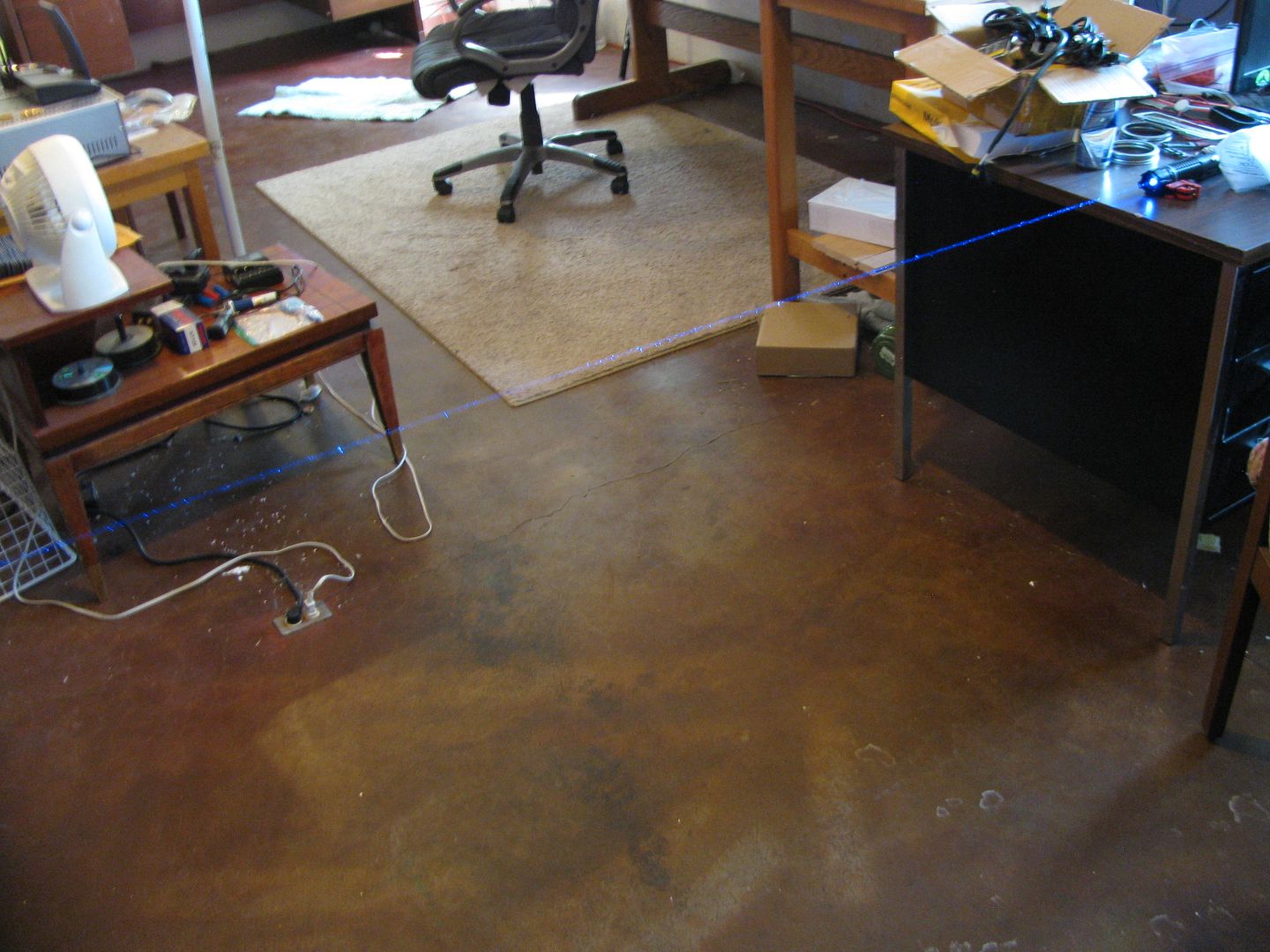 Burning video:san:
Last edited: