Joined

Nov 4, 2014
Messages

1,285
Points

0
Hey guys,
I woke up to a knock on my door to my surprise my PLE-Pro 532 900mW has arrived! I tried to buy this baby from Gizmo months ago but as he was trying to meter it for me it rolled off the table and dislodged the crystal. I was crushed at the bad news but Gizmo was kind enough to sell me his PGL-532 800mW instead. Out of curiosity I emailed Gray at Jet Lasers just to find out how expensive it would be to repair it and after I got the good news that Gray would re-align the crystals for $40 plus shipping I contacted Gizmo and we agreed upon a price.
He sent the broken module portion to Gray and the rest of the parts to me a couple weeks back. Gray got this fixed for me within days of him receiving it ans sent it out the day I payed him. That was only a week ago! Best customer service I have encountered in this hobby so far and once again Gizmo went above and beyond to make this buying transaction easy and efficient. I'd like to say thank you to both these gentlemen.
Its a full moon tonight but I will take some pics anyway because with this much quality 532nm power I don't think it will really matter too much. I know there are more exotic and exciting lasers out there but this one is pretty special to me. I have been staring at it set as my wall paper on my pc since I got into the hobby and I'm over joyed I can finally hold one in my hands.
Here's a day shot beam pics to come!!!!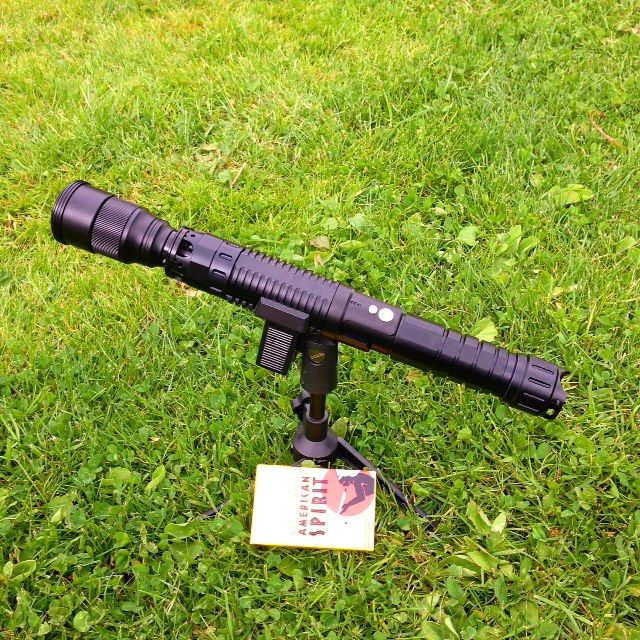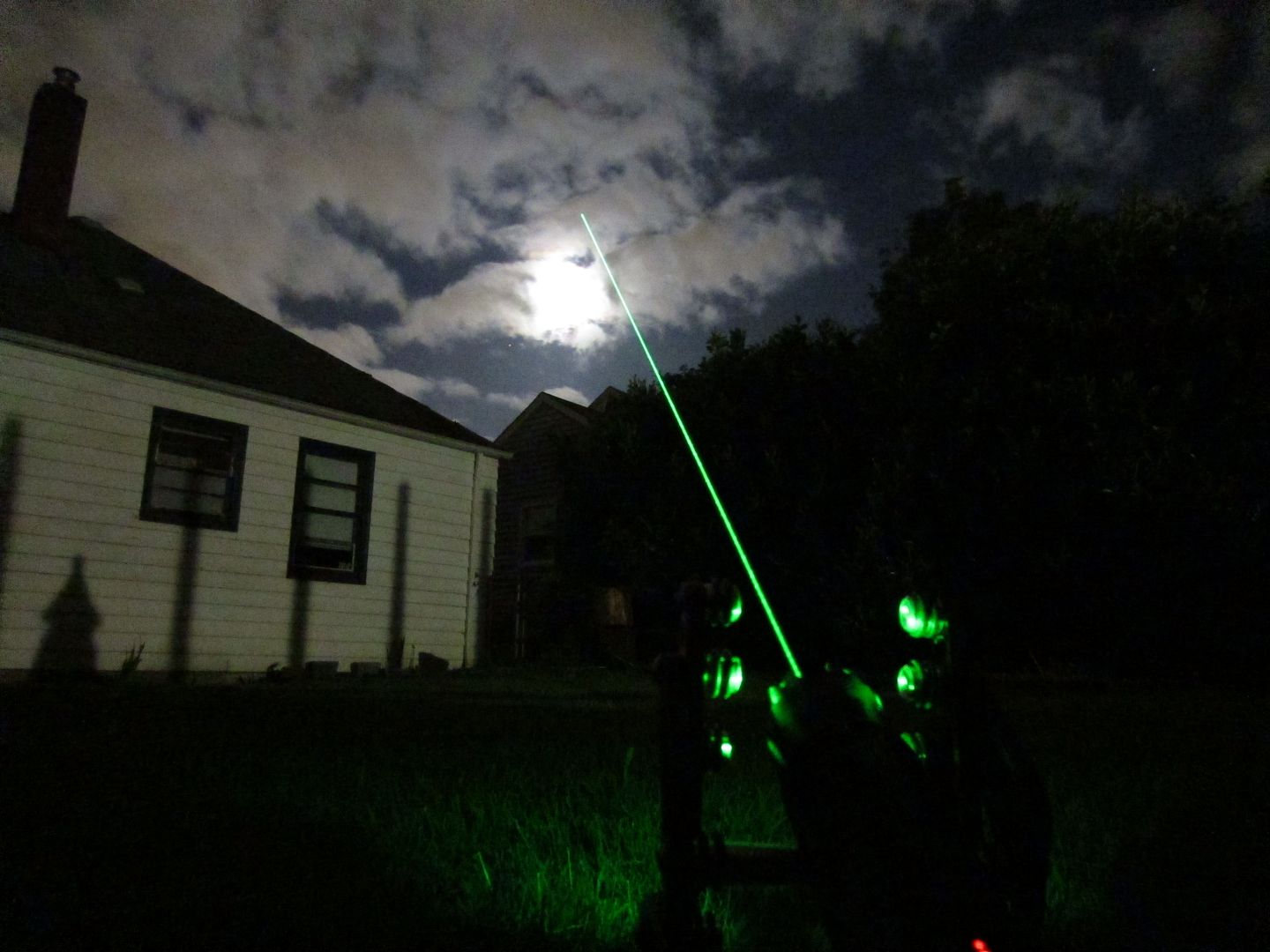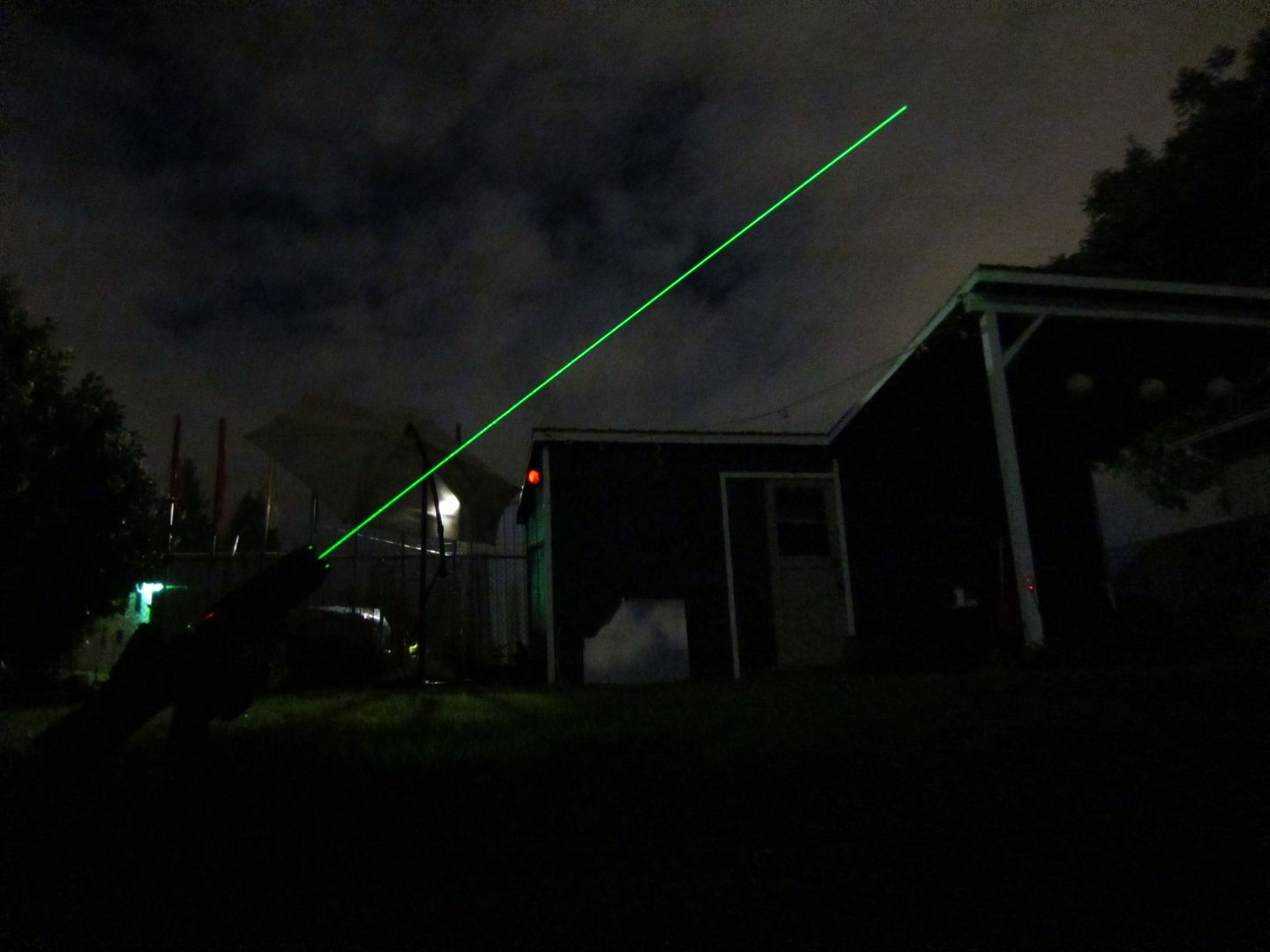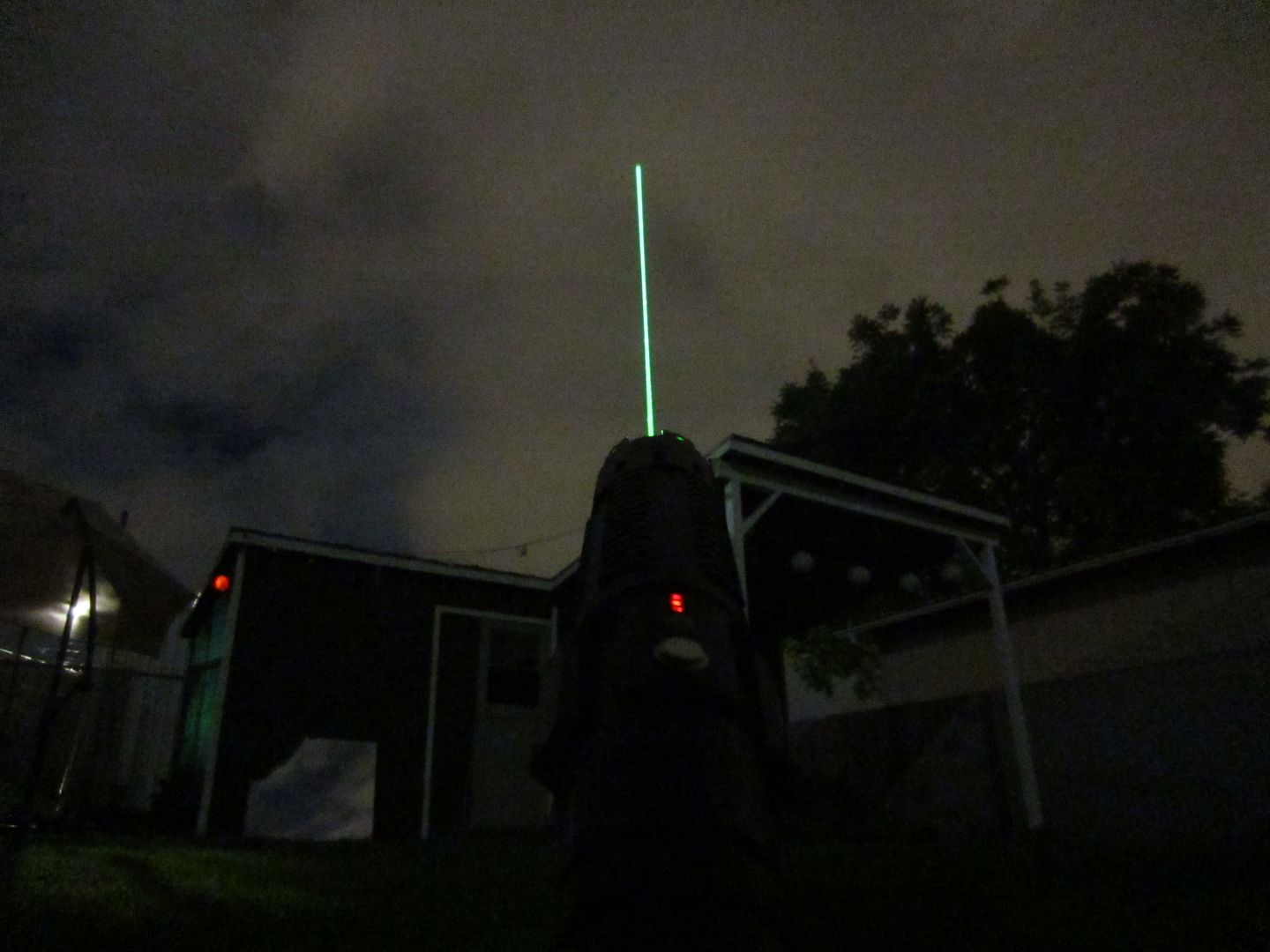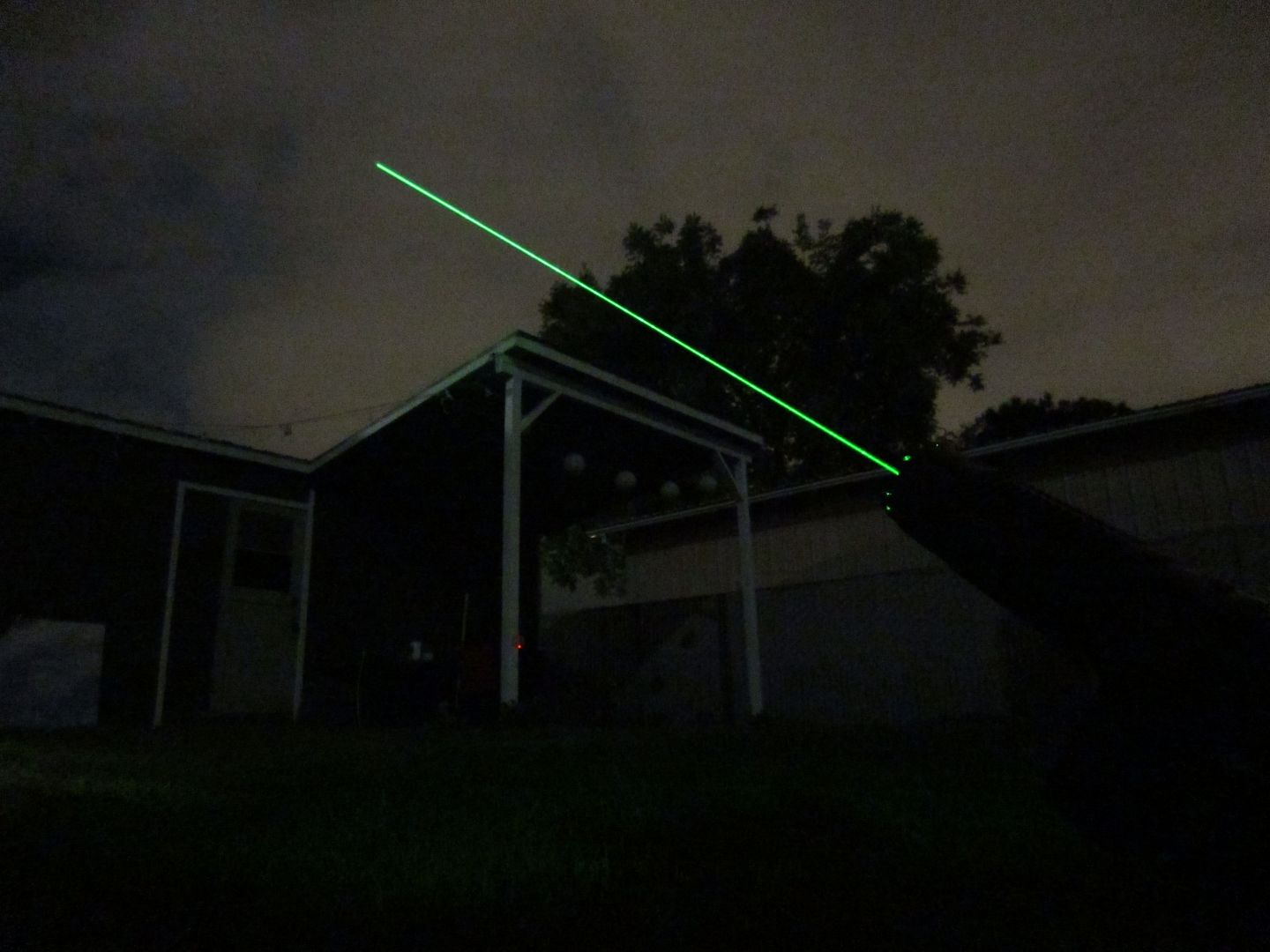 Last edited: