Joined

Jul 20, 2011
Messages

722
Points

28
Okay it's more like 300mw.
I Got some a130s from hakzaw1 and jakegt was selling a couple of benboost v1's @ 937ma.
So i was pumped to make some high powered blues finally. At the end of a long week i hooked up the diode backwards on the boost driver and attempted to power it up.
Realized my mistake, shorted driver pads, resoldered and BINGO.Although it does have that effect where the emissions look even more divided.
It wasn't what i was expecting, which was around 800mw with the aixiz 445 lens(the second a130 w/ jakes other benboost did do that).
It is a bit brighter than my o$ram450 ~220mw, so i figured its a bit more powerful @ ~300mw(with wavelength perception and all)...
it definitely burns like a 300mw pointer. The funny thing is i wanted one of these diodes to be a lower power blue... the lasergods just chose this one for me.
Oh yeah and it's totally in an iphone 5 box.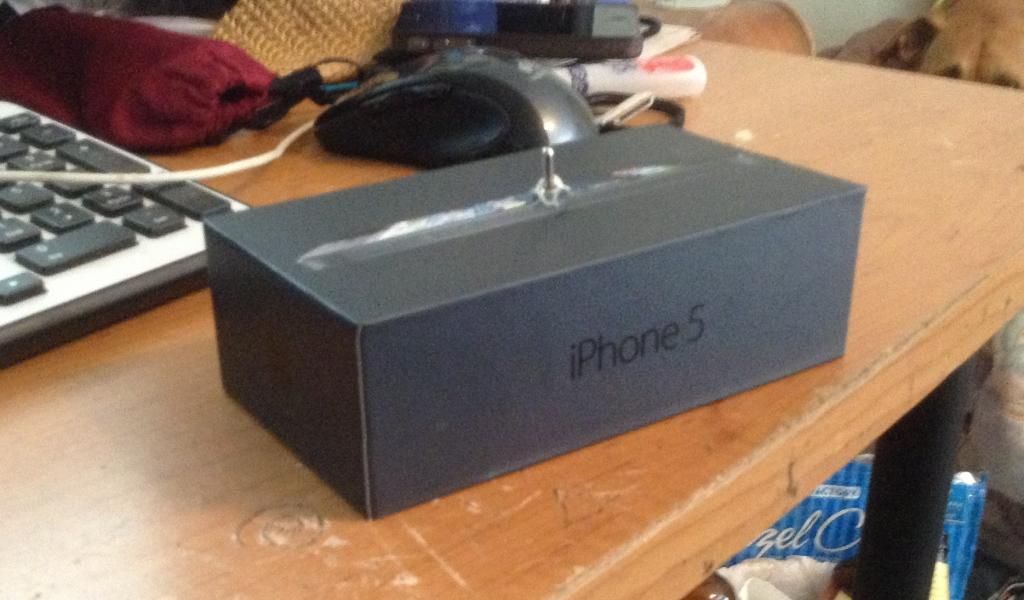 That Heatsink is from one of those xyz mount dealies
It's a temporary set up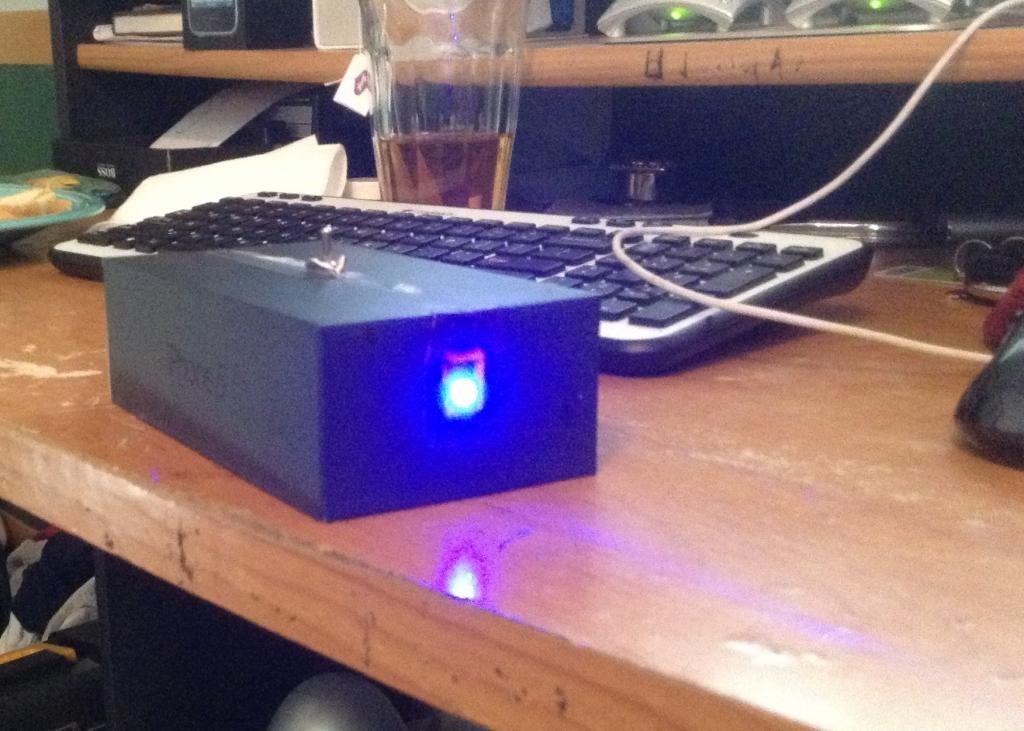 Thanks for lookin at my box
Beam Shots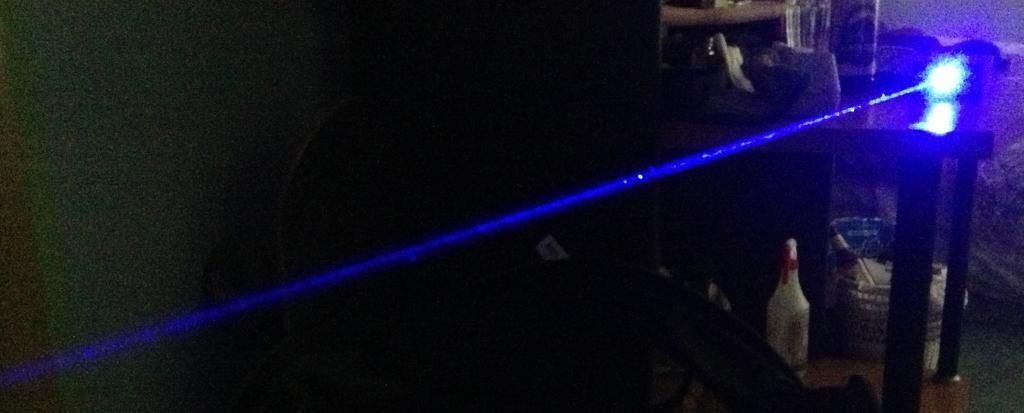 Last edited: