Joined

Dec 17, 2012
Messages

2,083
Points

0
Sorry for stealing the title SBA but I just couldn't resist!
The newest heat sink you see Mrcrouse offering for the the Ophir heads is one I poorly described to him via PM. He was able to take what I said and turn it into that!
Link to that thread
The heat sink arrived securely wrapped and with all mounting hardware.
Counter sunk holes that bolt the Ophir to the heat sink. And fins for cooling.
The base plate has two holes to mount to the bottom of the sensor and also 4 holes (2 on each side) to bolt the base to the top section. Center hole is for a tripod. Extremely tight fit with everything.
Was such a tight fit I had to use a file and remove a small portion from the sides. We were aware of this going in. If I were to send him my Ophir then it would off been a more precise fit. But I just could be without my sensor for a couple weeks! Filed it down until it was a smooth press in with my vice. About half the pressure required to press a diode all the way until in bottomed out. So not to tight.
Just to make sure I didn't break anything I had to test it really quick. Still works like a champ.
Counter sunk mounting holes on top with provided hardware.
Nice flush fit on the front and back.
Here you can see the 4 bolts that hold the base to the sides and the 2 screws that mount to the sensor from the bottom.
As always I would recommend Mrcrouse to anyone looking for something awesome to add to their collection.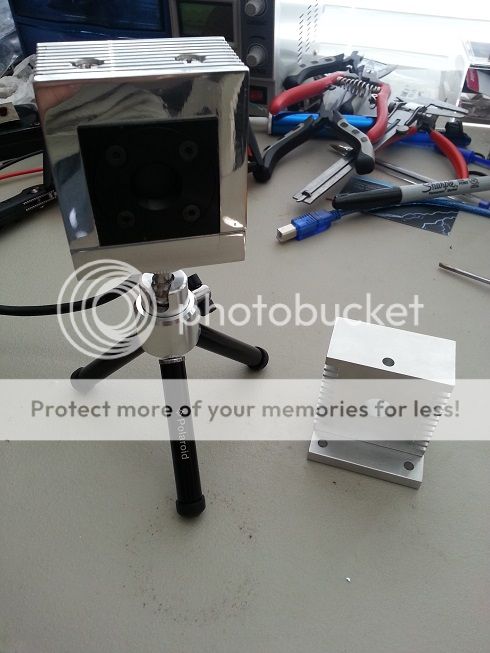 Thanks for looking!
Speedy