So I'm on my way home from work this morning, and I come to a stop sign not far from my house. I get to it, pull up to it, and hold my brakes. I see this chinese lady come FLOATING up the hill as fast as her little cr-x can go talking on a cell phone, not paying a damn bit of attention. So while I am sitting DEAD STILL at this stop sign what ever does she do? Just slam into my car, and take the fender off and screw up my brand new, expensive rims? Yeah why not?
Check this bulls*** out.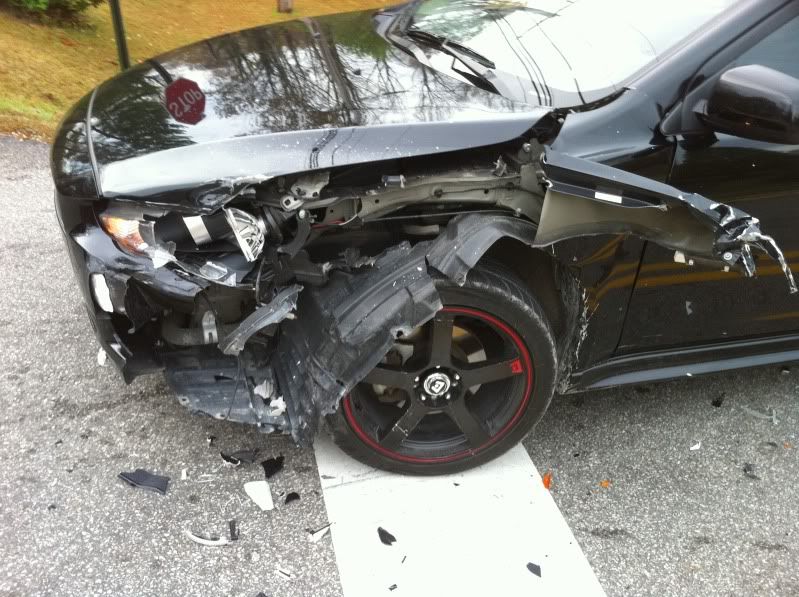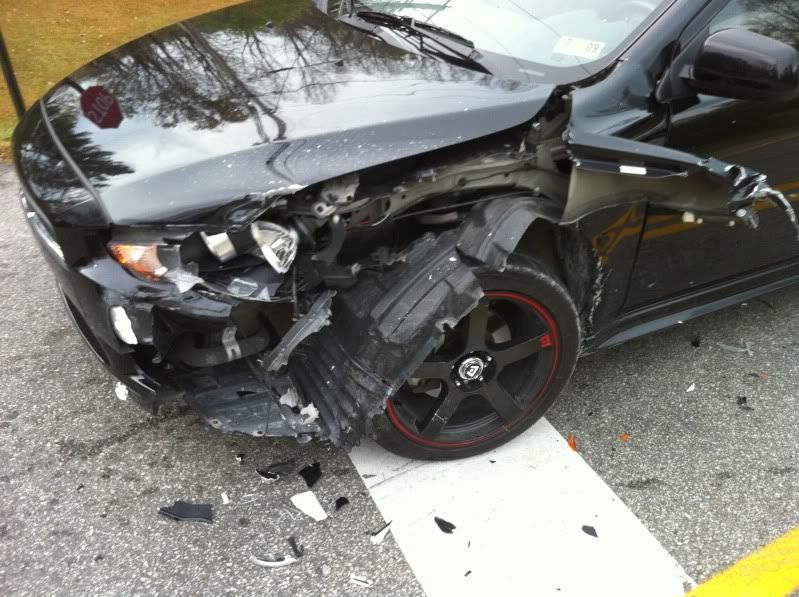 And the bad thing is I don't even know what all this is going to cost me yet, but the body shop said it wasn't too pretty.