So I've had this puppy for a little while now but I never had a chance to get some pictures of it.... You all might recall a few months back I bought one of these and it was busted in shipping... how sad. WELL I picked this one up LOCALLY for pennies on the dollar. It should do around 4W, but the cooling system isn't designed to sustain those kinds of power levels for more than 30 seconds at the max, so more effective cooling is definitely in the works. With really really good cooling, one should be able to get a couple watts of continuous power out of these. But its still fun to crank it up to 4W for short periods.... Anyway... here it is!
Runs on regular single phase 240v house power: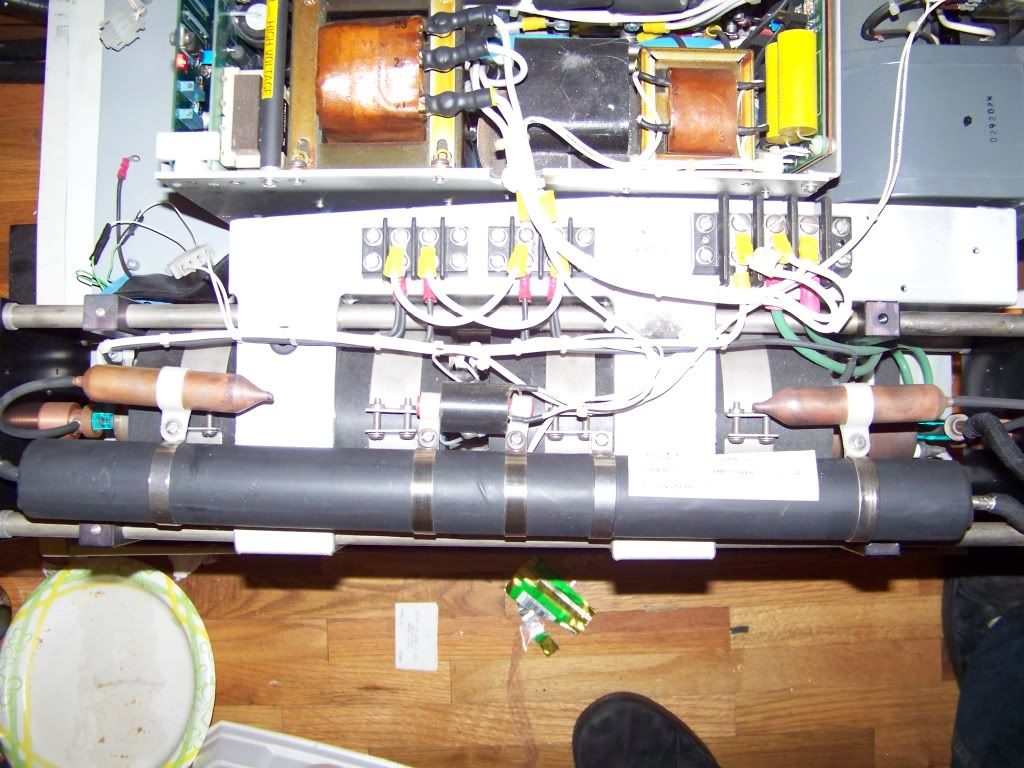 Here is the tube idling... maybe about 50mW or 100mW. I think the tube current was 7A or so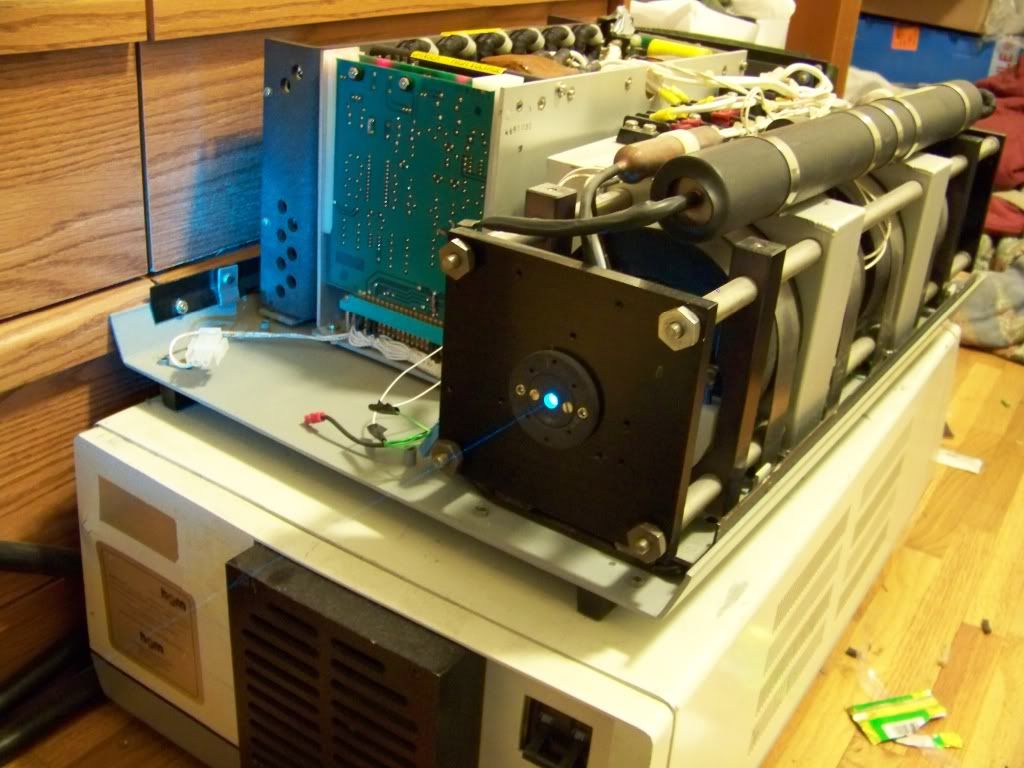 output end brewster stem glowing:
HR end brewster stem:
Here is the sticker that was placed on the tube from the factory. As you can see it says 4.2W @ 27A
And here is the tube doing around 18.5A, which is around a watt of output power: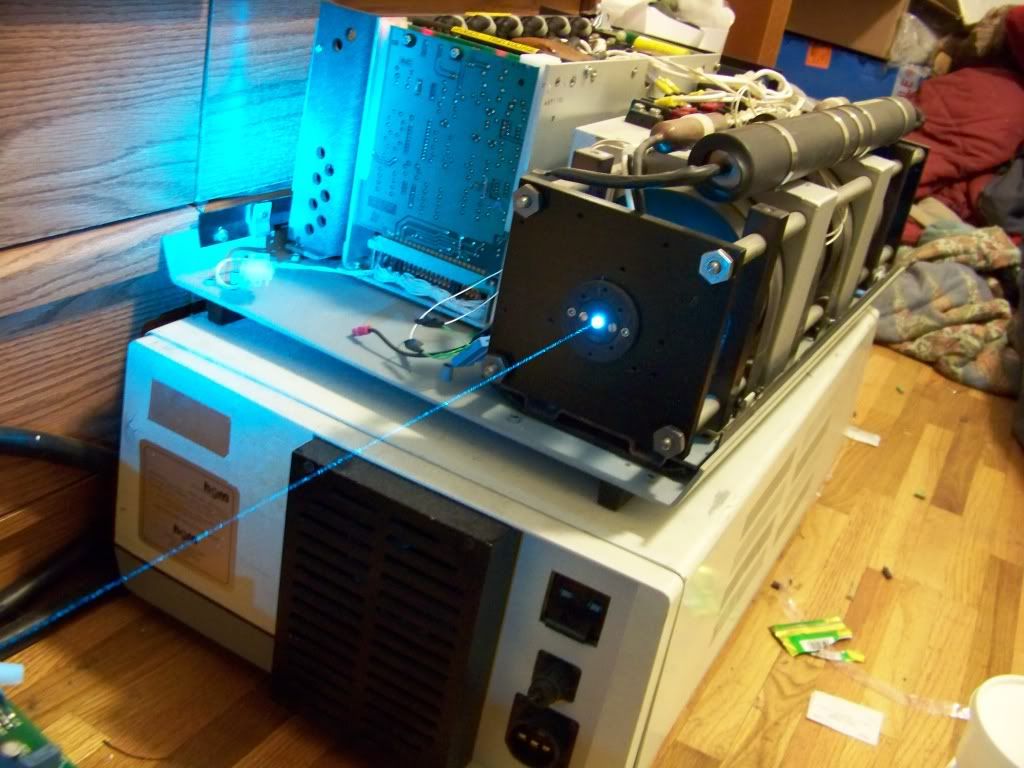 Hope you like this! These show up fairly often at a good price so keep your eyes peeled, but get proof that it's a working unit! I had the pleasure of seeing the laser in action, in person, before I bought it.
Oh and yes, that is my working HGM5 stacked on top of my non-working HGM5..... (you know you're a laserist when......)