OK I got that Laserglow Hercules laser from Casinopawn and just wanted to share what I've seen so far of this beast. I've seen a ton of pictures of this laser and while it's impressive, it's not as impressive as holdin the doggone thing in your hands.
We all saw that another member we aren't going to name was trying to purchase this from casinopawn and they refused to allow a middle man transaction. I know that it was because they were afraid that they were going to get in trouble with whoever bought it when it didn't live up to the 500mw they claimed it was. Going behind the scenes we arranged for me to purchase this and then hand it off. I was given permission to play with it a bit and do a review as well as graph it to see if it is truly doing what it's supposed to. The person who wont' be named also purchased a beam expander, tripod adapter and power adapter for this and since I couldnt' get very good power output from the batteries, all the tests you'll see with the exception of one, will be with the wall adapter.
I'll post more graphs and such in here as I complete them.
Results thus far.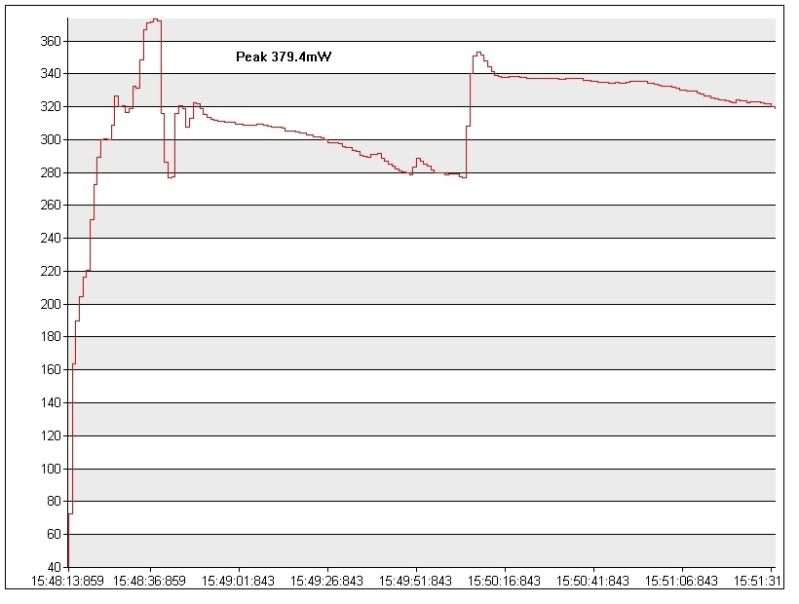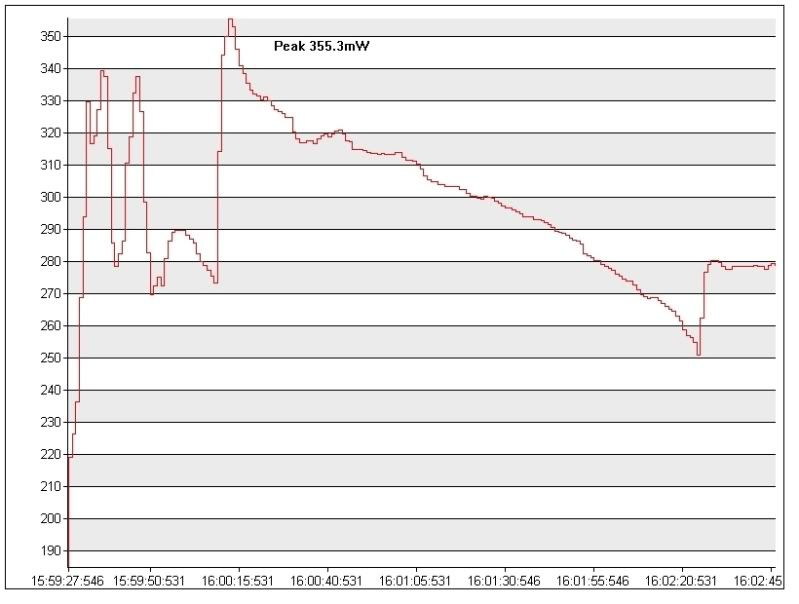 It's kind of sickening that I got the most stable results on batteries. Much weaker though. Don't know the voltage on the batteries but will test them soon.
Last edited: