Joined

Nov 23, 2011
Messages

172
Likes

14
Points

0
Thought this looked better in BLUE! LOL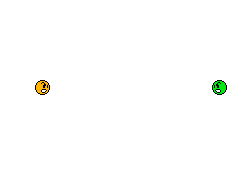 Original one Thanks to who ever found this!!!
:lasergun:
Hey guys LEDSanders here.
I might be considered one of the "Arctic Noobs" but I don't intend to be for long.
Over a year ago I bought an Arctic from you know where and it did take forever to get to me.
Anyway I killed it trying to collomate the lens. Its beem divergence was terrible, and wouldn't even burn @ 5 feet. In the process I twisted the diode leads and shorted out the Diode.
Long story short I have another one I got used, and its much more powerful than my first S3, but its just making me want MORE POWER.
I Use my Safety glasses at all time since I lost my left eye in an accident when I was 3 and don't have any intention of loosing the other one to a laser.
I'm in the process of building a 2W monster using my old arctic as a host I have ordered all of my parts and am eager to get it all together. :tired:
I have been into Modding Flashlights for years, and Have spent way too much money on funding that hobby.
I have many Lights from HID to LED, But I think its time I "focused" my hobby and got down to burning...
anyway I hope to be around here as long as I can be and I hope to contribute as much as I can with the knowledge I have.
Last edited: