Hello all! My name is Nick. I live in Baltimore, MD. I am a paramedic so my primary interest is in the medical field. I don't have too much experience with lasers, electricity, etc. but I do have a basic understanding from my college level physics classes as well as everything I have been reading here on LPF. I have been a member for a little while now and from reading most of the threads I decided to read what I could and hopefully make a decent first impression on everyone here. I have read all stickies related to rules, etiquette, do's/dont's....
So on to what I have so far....
Here is my current collection. I started off with the cheap DX 5mW pen. I have had it a while and recently bought another along with a 100mW module to transplant into it. On Saturday I received my Lazerer Cyber 1000 445nm. And of course the necessary safety goggles!
The Cyber is awesome. Great beam, easily focusable and to me the host is a sleek style. I bought the power certificate since I do not have an LPM...Graph and readout show max output of 1237mW and stable output of 1229mW. Laser is rated at 1000mW as shown in the name...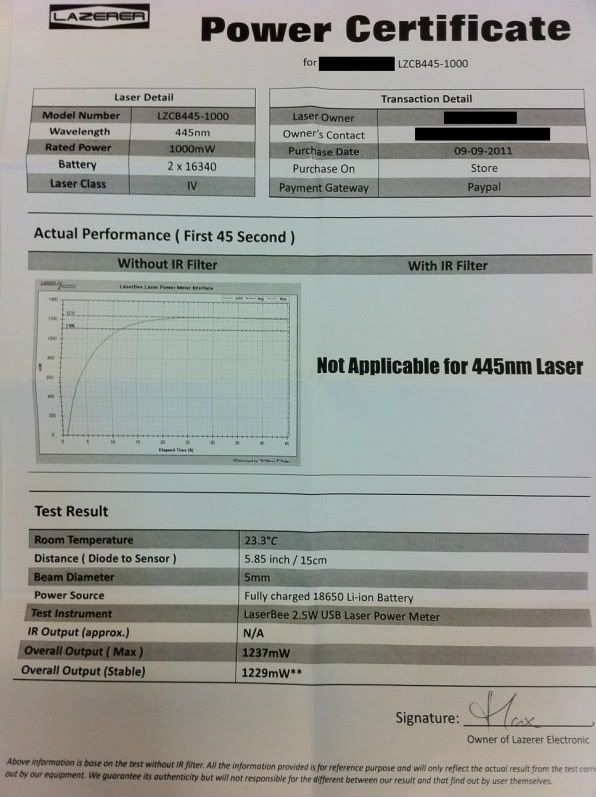 Beam shot inside of the ambulance bay at my work, there is one fluorescent light that is always on and cannot be turned off, but still very visible. And of course I wore my safety goggles while taking the picture and playing around. I was also able to light matches from a good distance (no video as of now).
And a beam shot of the DX 5mW (same lighting conditions), this particular pen is brighter than the one "disassembled" in the first picture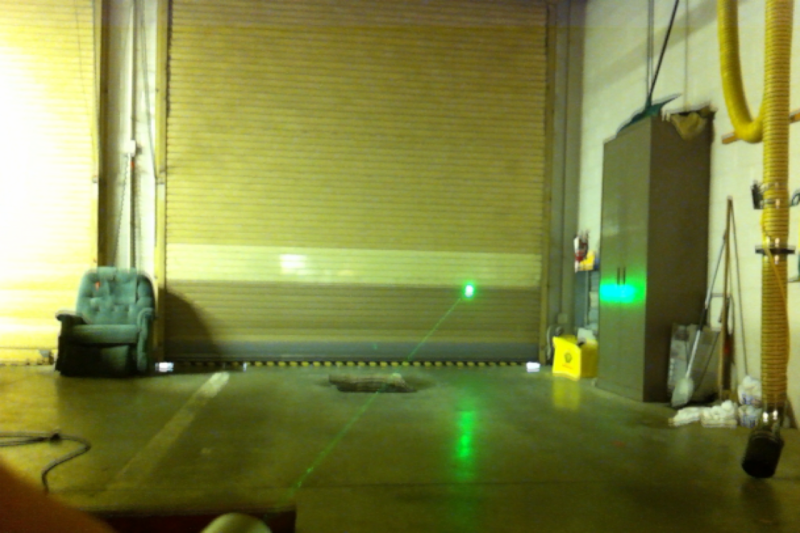 All photos were taken with my iPhone. The beamshots were taken with the app MagicShutter using 2 second exposure time just to get a better beam in the picture. I'll try to find a real camera and take some better pictures.
Thanks for reading! Hope to learn more from you guys!
-Nick