Joined

Oct 14, 2011
Messages

2,371
Points

83
Hey guys!
So i have a new batch of lasers for sale! These are fully custom made by mrcrouse. I offer them built with GITD (or not depends).
These are 2x 18650 hosts they are 25 centimeters (or almost 10 inches) long. And when fully built with batteries they weigh 500 gramms!
I offer them fully polished or annodized black (only one black now). I can also powdercoat the host to any desired colour but that would costs extra.
These lasers have the following specs:
- Metal tailclicky which is very smooth
- IDRV3 driver @2.33A
- IDRV3 heatsinked to pill
- 9mm diode
- 9mm diode lens in DTR module
- X-blank + spring for + pole battery contact
- Very smooth focus adapter with little to no play on it
- 9mm diode in copper module
- Module thermaly glued and secured with an allen wrench (almost invisible)
- FREE GITD insert! (in the grooves on the tube depending on wanted colour)
- Very stable output since the entire 500 gramms is one big heatsink
- Guaranteed to hit 3W!
- Graph of the output will be provided with the shipment based on an ophir measurement
- Focus to infinity is standard
- My personal warrantee
Here are some pics: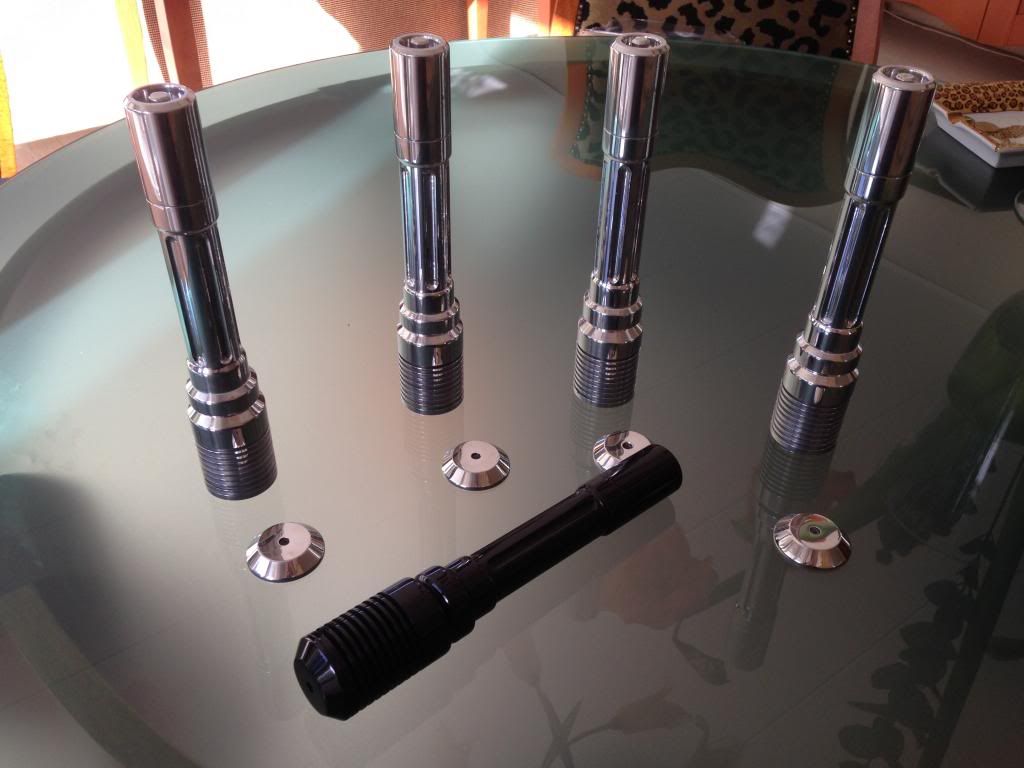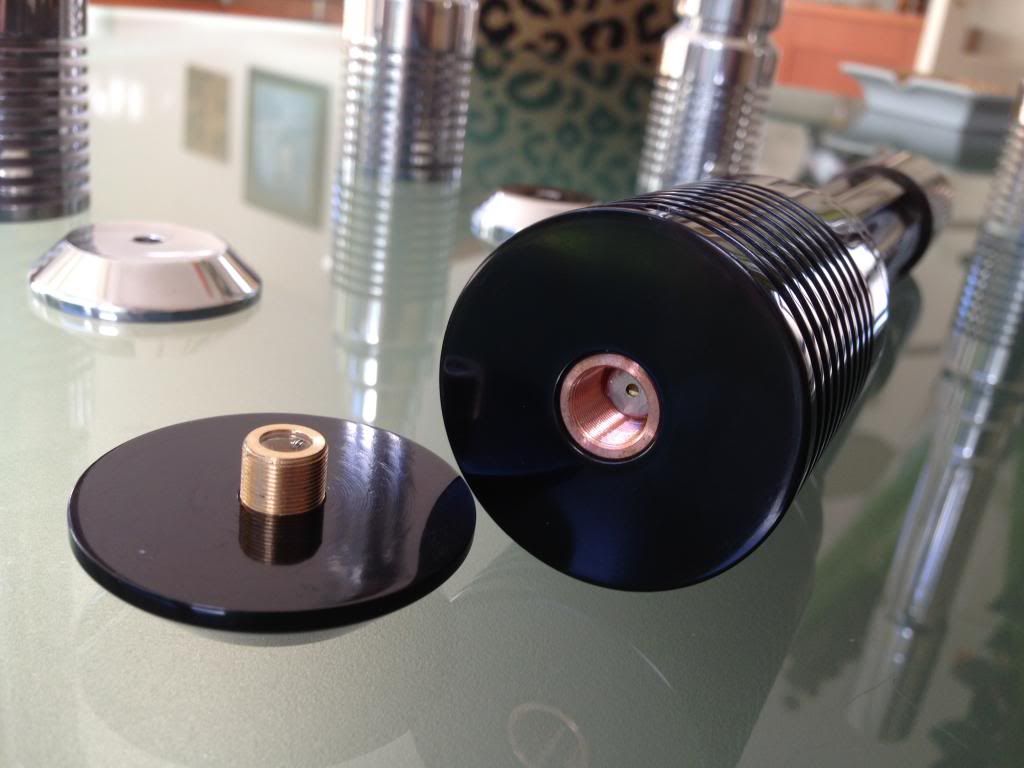 I can do the GITD in different colours (which is free!)
- Green
- Blue
- Cyan
- Orange
- Purple (less bright)
- Photochromic
I refer to this thread for my GITD skills:
http://laserpointerforums.com/f39/all-gone-offroad-3w-gitd-kryton-build-85060.html
Here is a film of the black laser which i finished just today:
I haven't gone past 4 minute duty cycle but this thing keeps cool like a champ! :beer:
The price:
340$ + shipping

The black annodised one + 20$ and for powdercoat pm me
:thanks:
Get them while they last in have five hosts in stock!
​
Last edited: