Joined

Feb 5, 2008
Messages

6,296
Points

83
Hey folks, bringing you something new.
FIRST: I have gotten this light for a review for free from GearBest simply by asking nicely.
Kudos to them
Now, moving on to the light. This is the one:
UltraFire Ceee XML-T6 Waterproof LED Flashlight
Their web page says "XML-T6" but on flashlight it says "XM-L2" so I'm going with the latter.
Normally it costs $14, but May from Gearbest said to share this coupon code with you:
GBF13CM
Boom. Now it costs
$9.99.
I have received the light and played around with it, and there are two things:
1) Light itself is awesome. I am keeping this one as a light (will not be turning it into a laser).
2) It's one of the most host-friendly lights I've come across.
Pictures: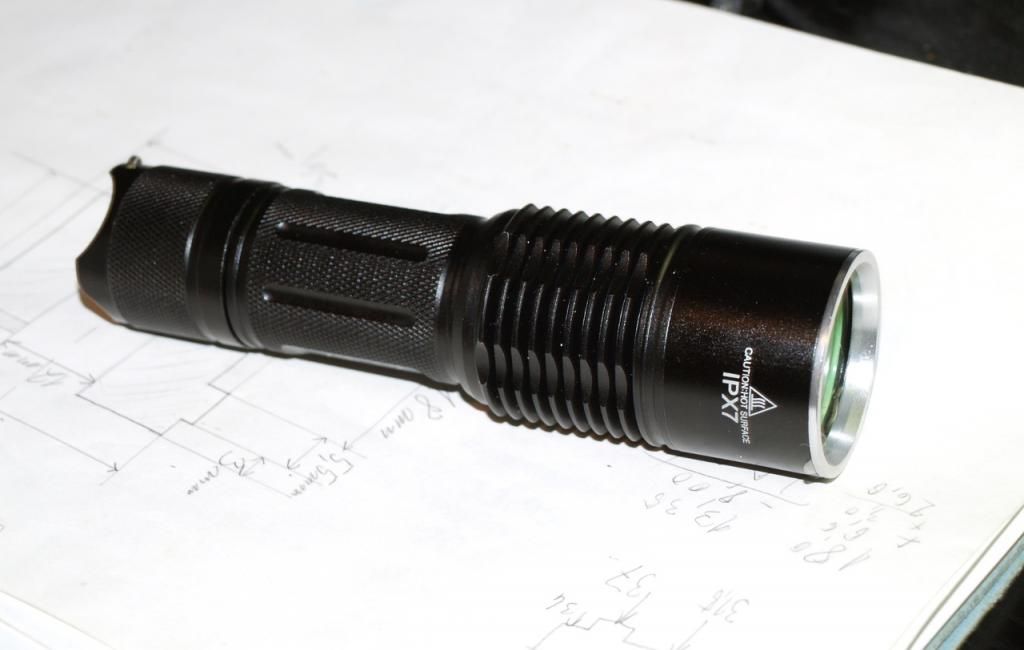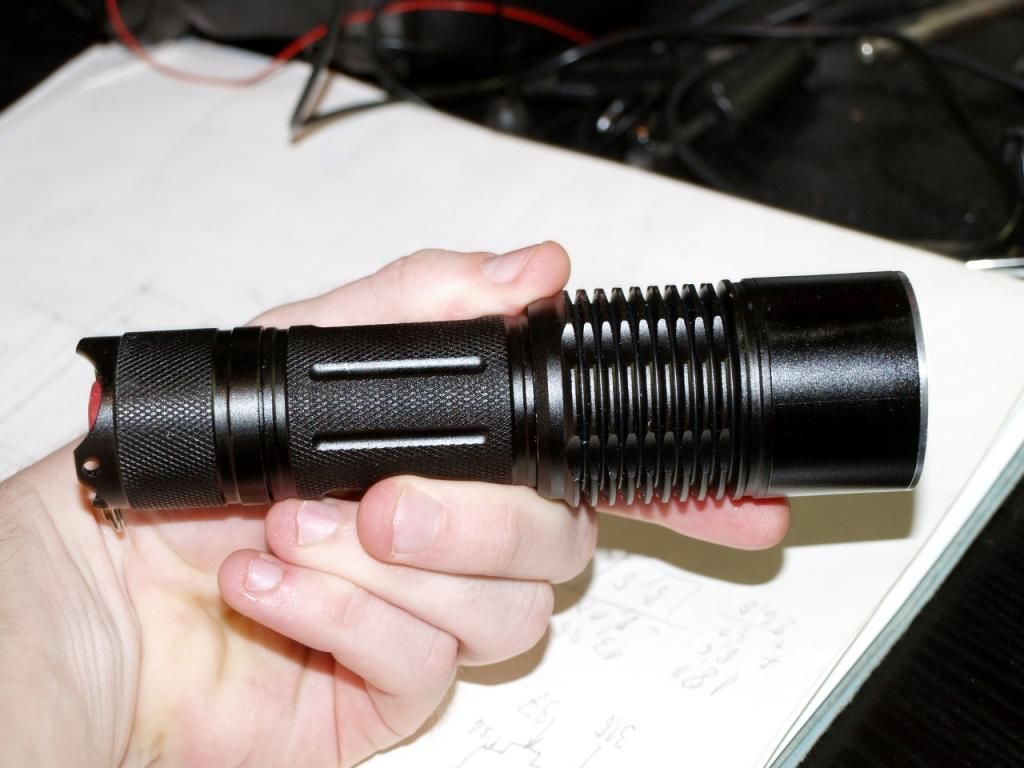 Fits very well in hand!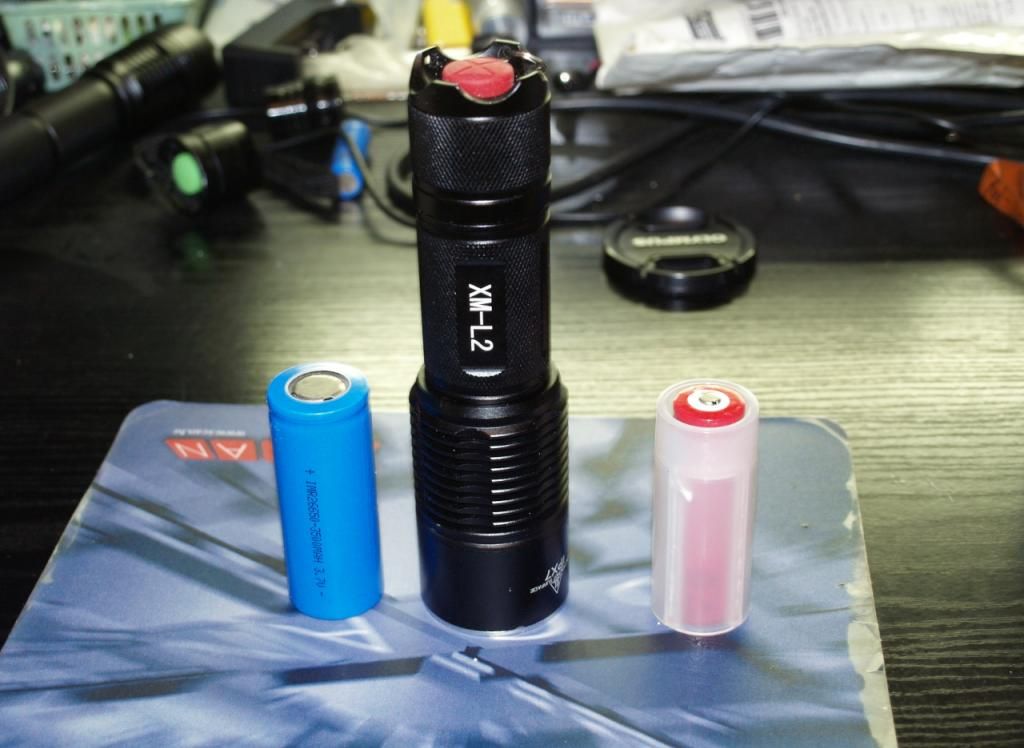 It comes with 18650->25560 plastic adapter. Is nice.
Now, the important part, the flashlight comes apart like this: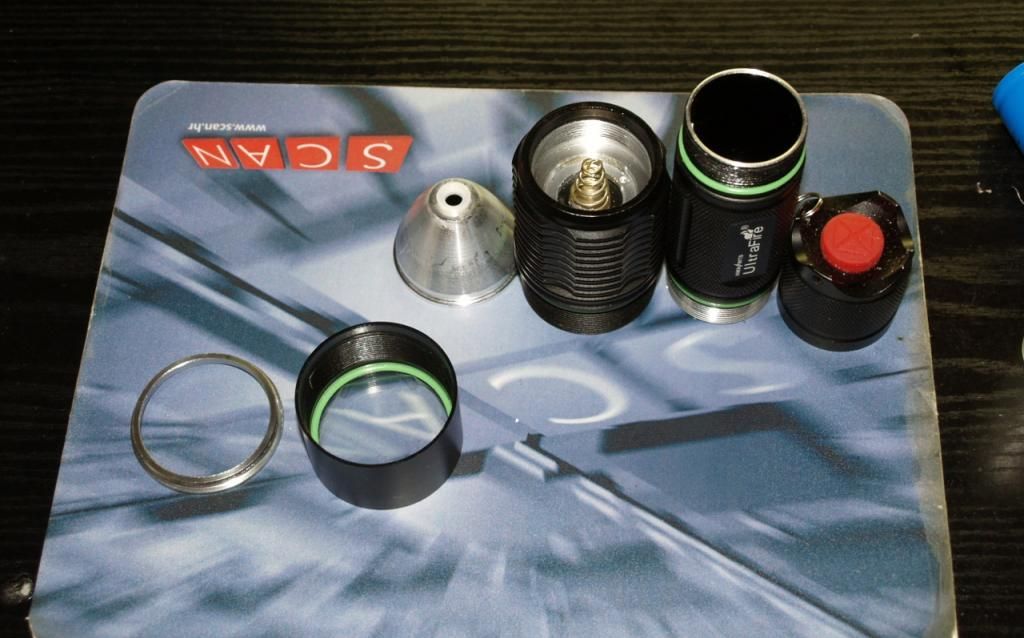 The head of the light seperates from the battery barrel, and is taken apart in half to the crown, and LED/driver assembly.
Crown further can have it's silver bezel removed to remove the glass and splash-proof GITD O-ring.
The LED/Driver assembly is massive, heavy in hand (lots of heatsinking potential). The driver pill is removable by unthreading it via two small holes.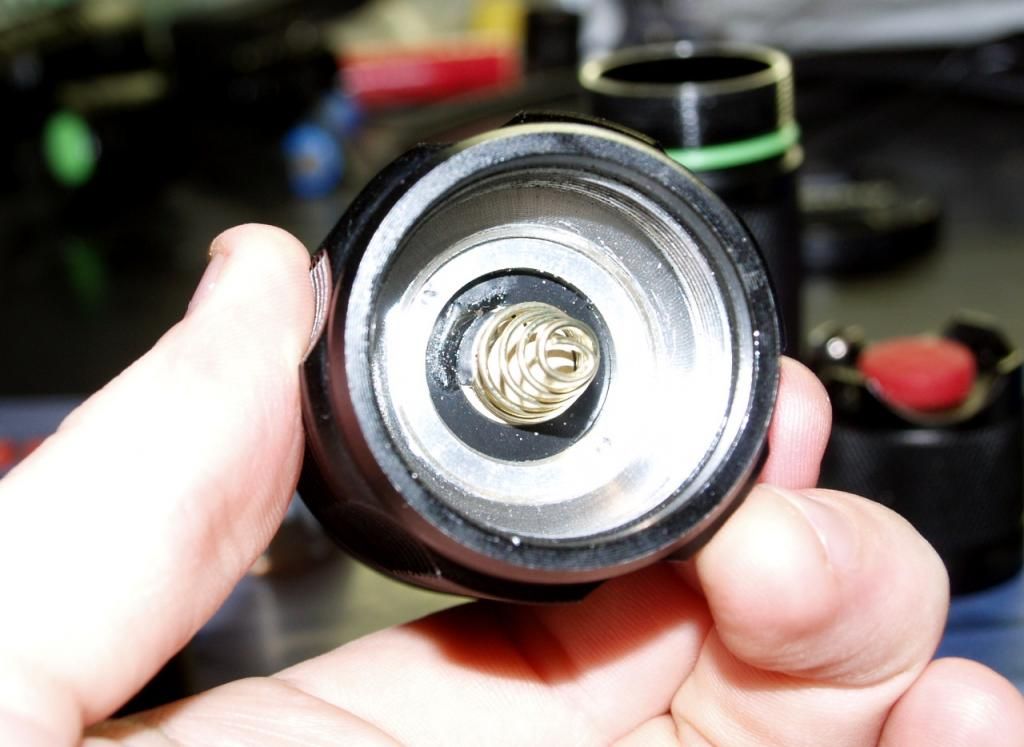 This should make any electronics installation and heatsinking a breeze.
From a machinist, the host is very well built, and tailcap threads are smooth. As advertised, every thread is secured with lubricated GITD O-ring, making the light splashproof.
In short, I don't think you can really beat this both as a light and as a laser host for $14.
I will be stocking heatsinks for this light shortly. If you wish to pre-order them, I'm cool with that (will hurry up the designs and putting it up in shop if that's the case).
If you wanna buy the light, you have the link on top of the page.
Finally, the light itself is very bright, and beam is amazingly well collimated and narrow. It has your standard 5-mode pattern:
High-Med-Low-Strobe-SOS
Here are two pictures with light on and off using exact same camera parameters:
'Tis all folks. Thanks for reading! Let me know what you think of it.
EDIT: Update, new pictures of beam profile in fog: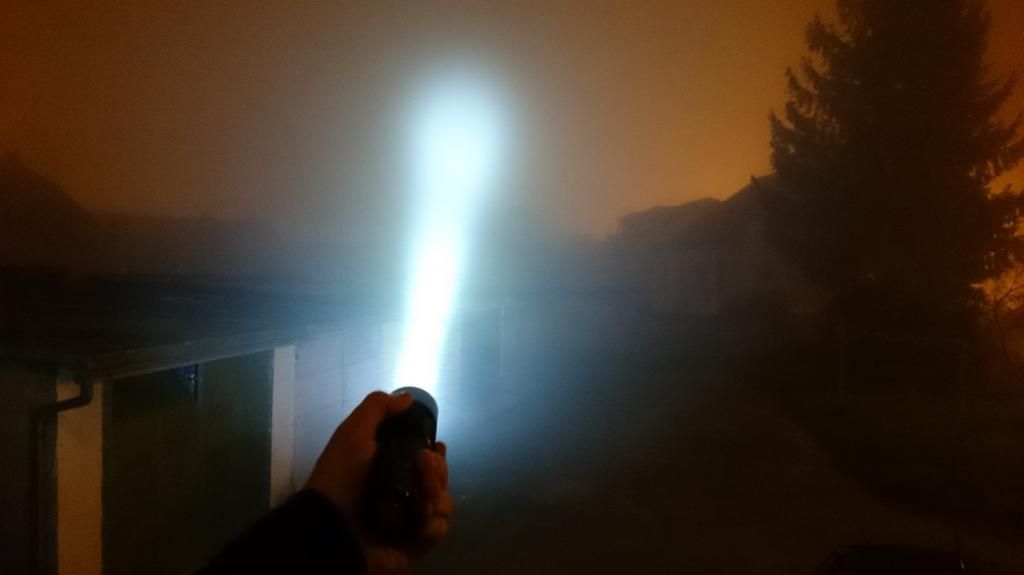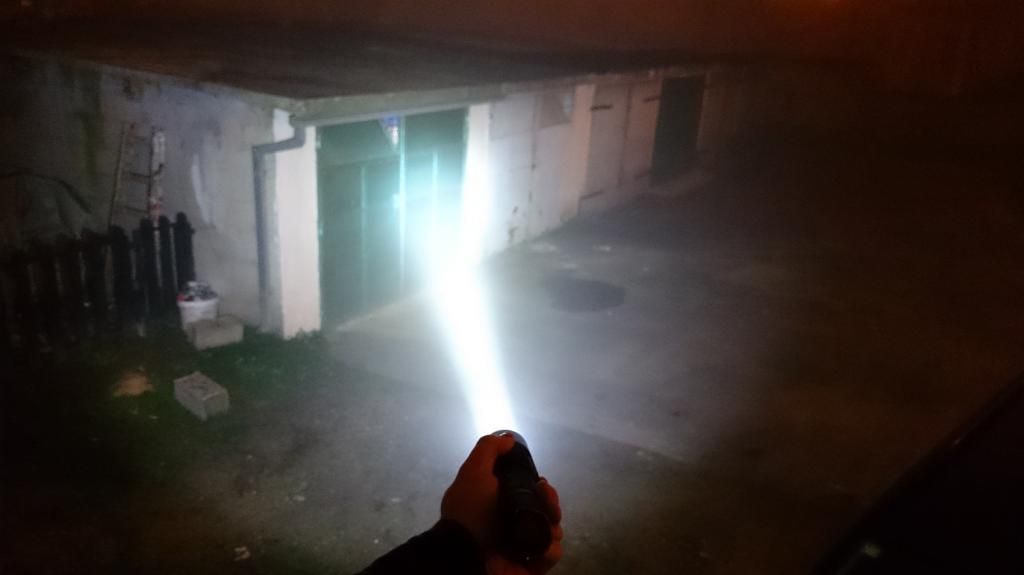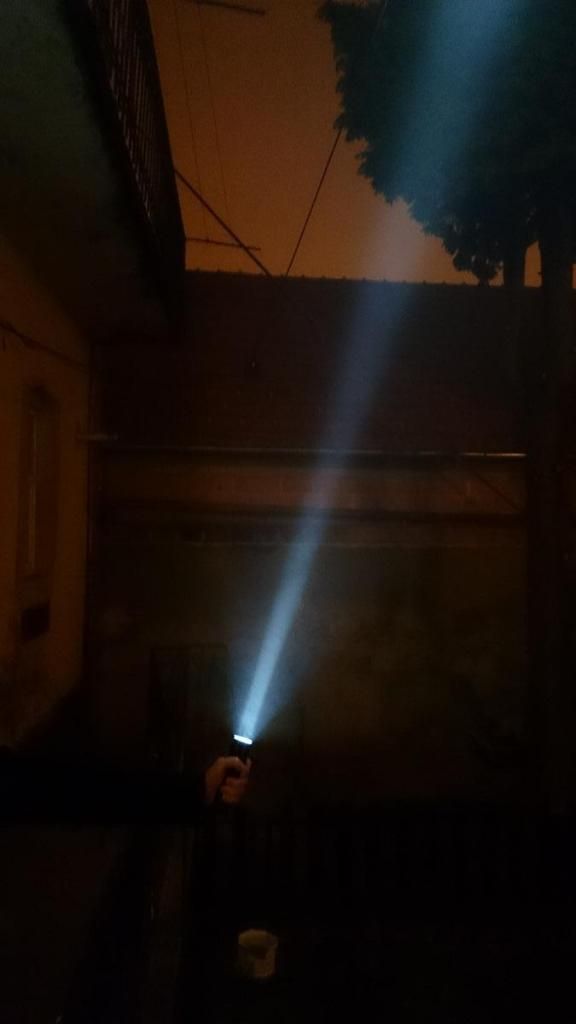 Last edited: