Attempted to capture some of the magic tonight. Practicing with laser pen pens before firing up the 1watt blue... enjoy!
405nm ebay cheapie pen aimed a pots of fluorescent paint. Pretty amazing to how much light is generated by that little purple dot.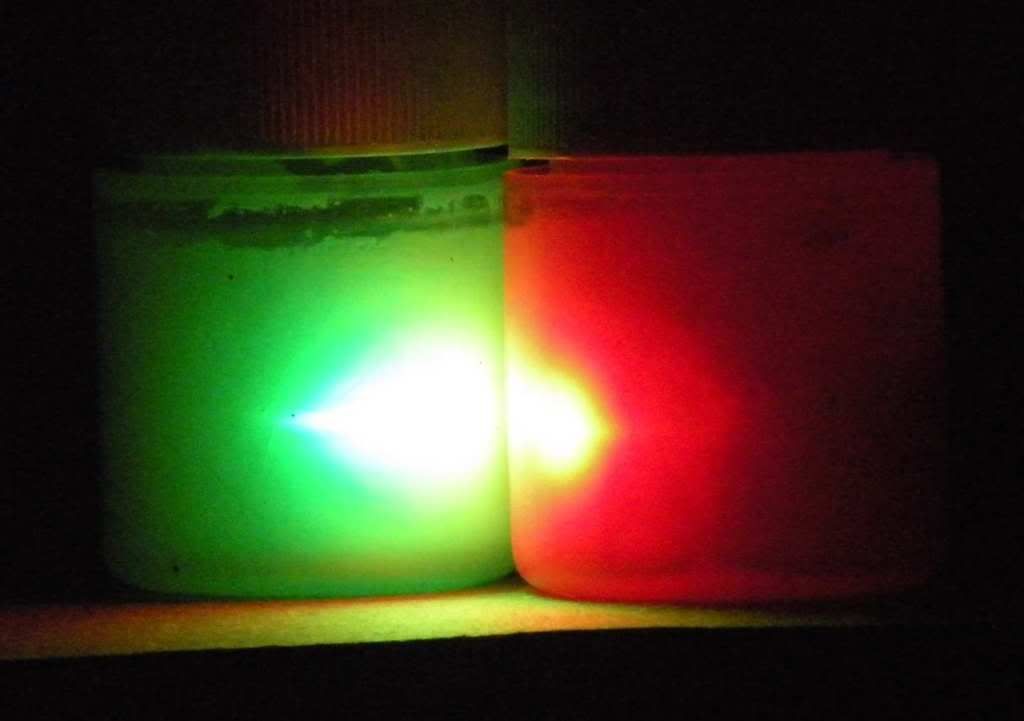 Glow in the dark paint on the right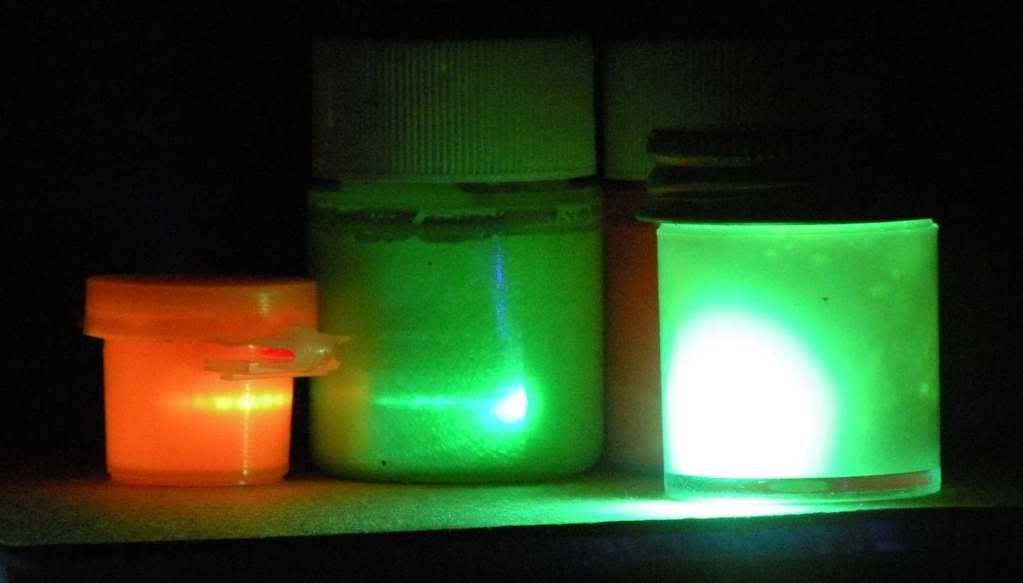 Fluorescent green plastic and fluorescent red painted blank shell

"200" mW green laser and first beam shot...
Fluorescing a pot of orange fluorescent paint.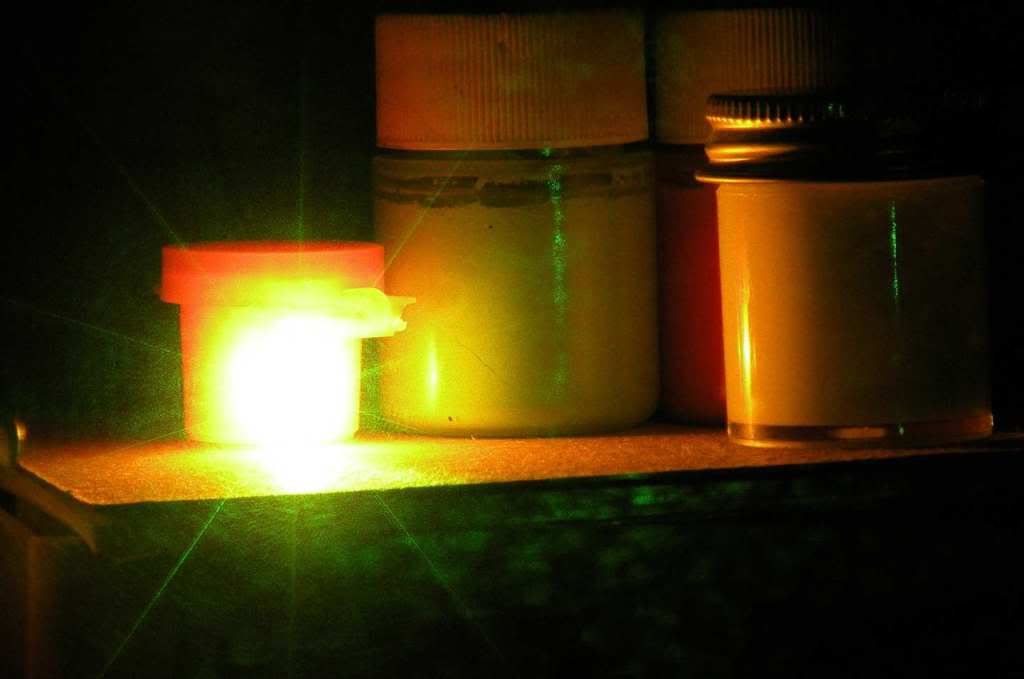 Last edited: