Thought I'd try building my first laser using the following items and where I got them:
-S4 host (Same as C6 as far as pill/room goes) --Survivallaser
-Extended copper heatsink -- Survivallaser
-M140 445nm diode w/ 3 element glass --DTR laser shop
-X-drive 1.5A running at 8.4V -- Cajunlasers
-3/4" focus ring adapter -- Cajunlasers
-Blank contact board -- Survivallaser
-Temporary 2S lipo battery until my CR123A batteries come in the mail
Produces approximately 1.7W with a fully charged 2s lipo
Here we go.
First soldered the blank contact board followed by pressing it into the copper ring and drilled out pill to accept the x-driver
Next soldered the X-drive to the diode/contact board then put a little electrical tape since I ran out of heatshrink in that size
Snap shot of all the electronics together with the extended heat sink, I also did a thin layer of CPU paste around the copper diode.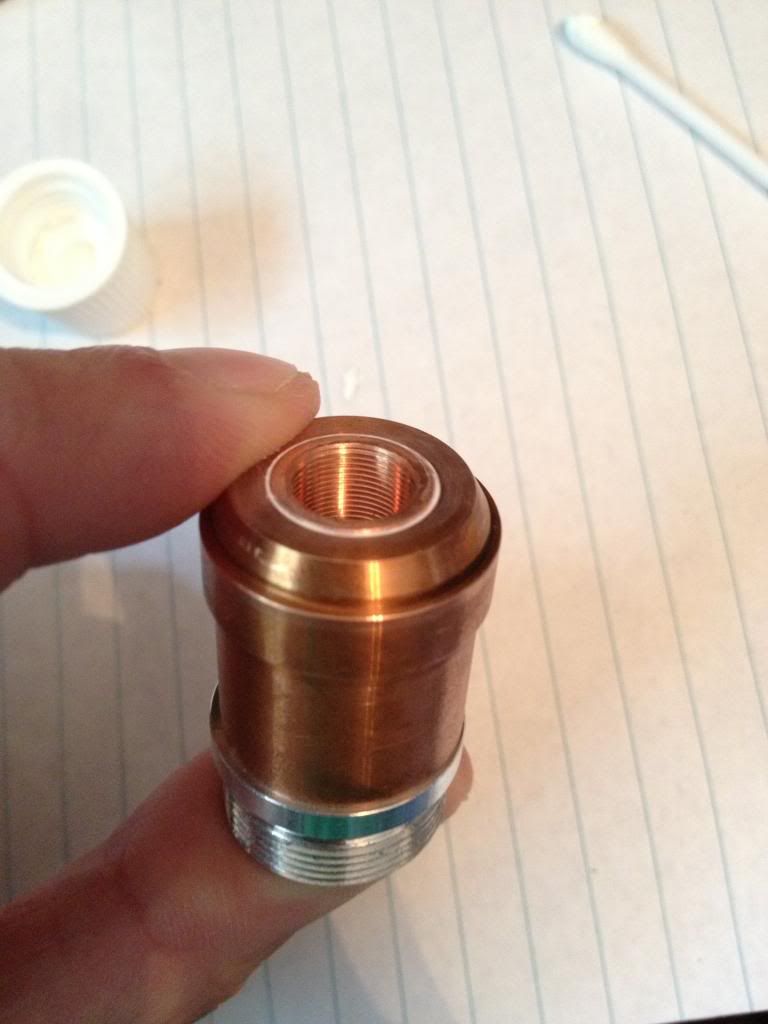 Finished laser with the focus adapter in place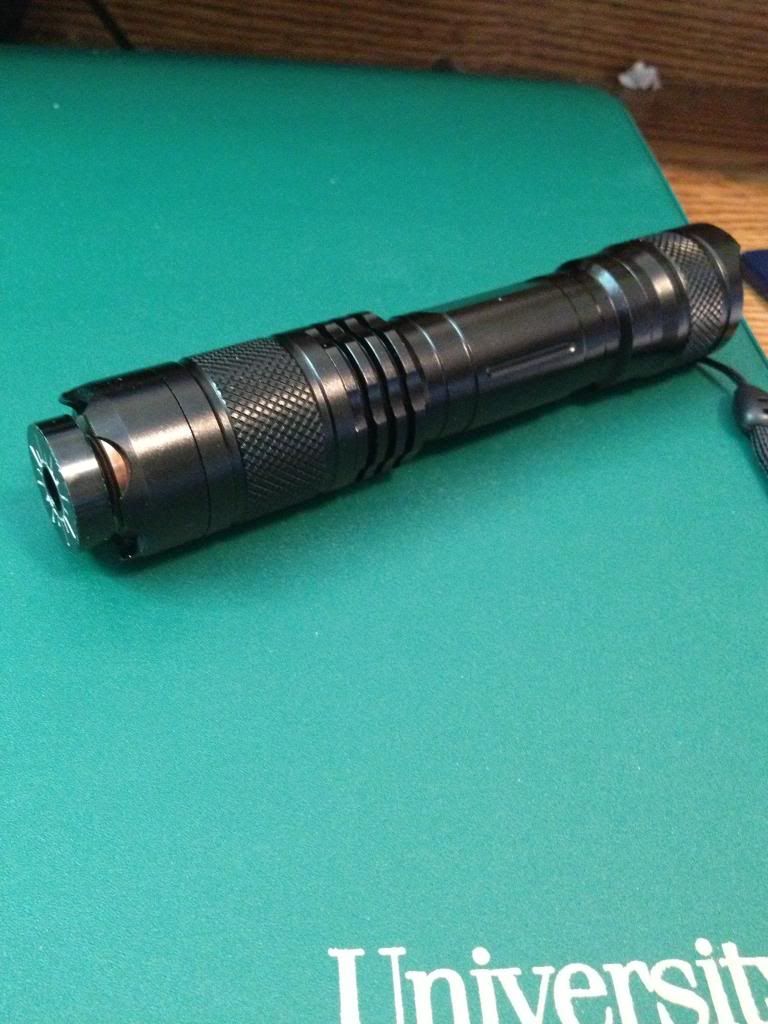 Beam shot of outside, I wish my camera could truly pick up the full brightness!
Good information on this forum, everything went smooth and quick.
Thanks!
Last edited: