Joined

Aug 16, 2013
Messages

979
Points

43
Hey guys, buzz buzz
I removed the old junk from the bulky welding glove and made a frame that fits in the fist of most any glove(lefty of course). There is only one switch now to simplify things. This of course is just for fun. Not designed to be a actual weapon.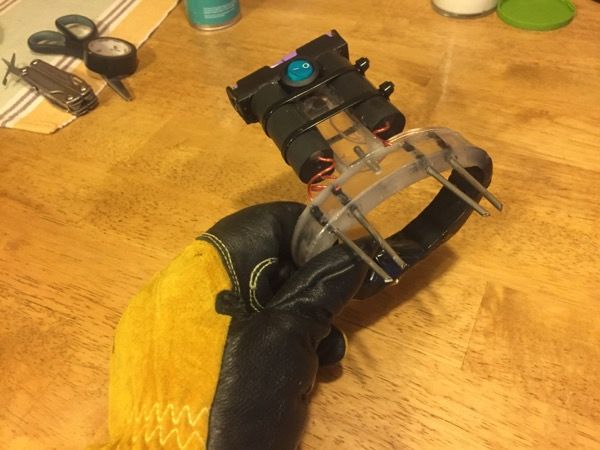 And a quick video.
—---------------------------///////////------------------------
I ordered some cheap High voltage generators from China a few months ago and I finally had some time to put something together. Sunday night I had to transition to a night shift so I had to stay up all night to be synced to work Monday night. This is the result.
Let me preface this by saying this is a
novelty
item not necessarily used for a weapon. All the components in side the glove are locked in tight with epoxy so everything is pretty stiff.
The wiring is very basic, simple momentary switch provided by redCowboy(I promised I would do something cool with them!) two HV buzz tubes from China. The "probes" are 1/8th" SS tig wire. The probes are epoxied into a solid thick block of plexiglass for insulation and stability. Both run off 1 18650 but in the photo a 18350 is used. One switch for each side. Squeeze both and they both turn on but can operate independently.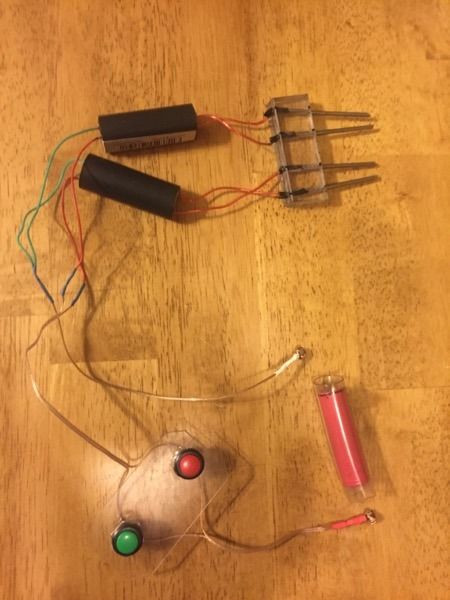 Before everything was nice and neatly Velcrod into place.
Rare earth magnets and pvc tubing make a temporary battery holder until the correct one comes in from Amazon. In an emergency the - lead is longer and can be yanked out if needed.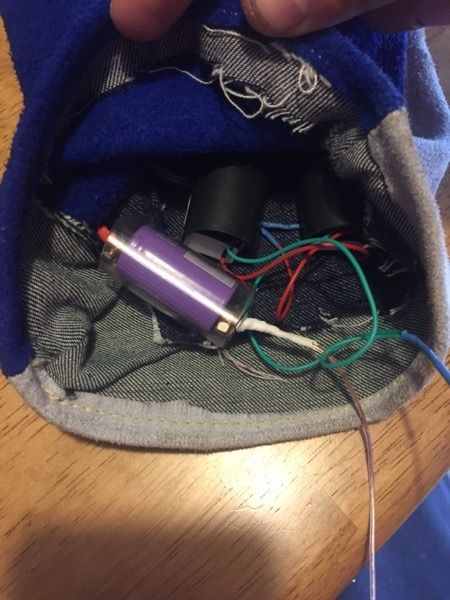 To prevent a "Jacobs ladder" effect I added some heat shrink tubing.
I'll be honest. I was terrified to put my hand I this and try it first. At 3:30am you decide screw it. I had another person to watch just in case. It's been long said never to work on HV projects alone.
Anyways.
And a video!
Here is an interesting link where the Little generators are discussed.
http://laserpointerforums.com/f57/some-high-voltage-fun-96034.html
Thanks for viewing!
Last edited: