For my first 445nm build I wanted a good custom host so I choose Ehgemus and he does not disappoint!!!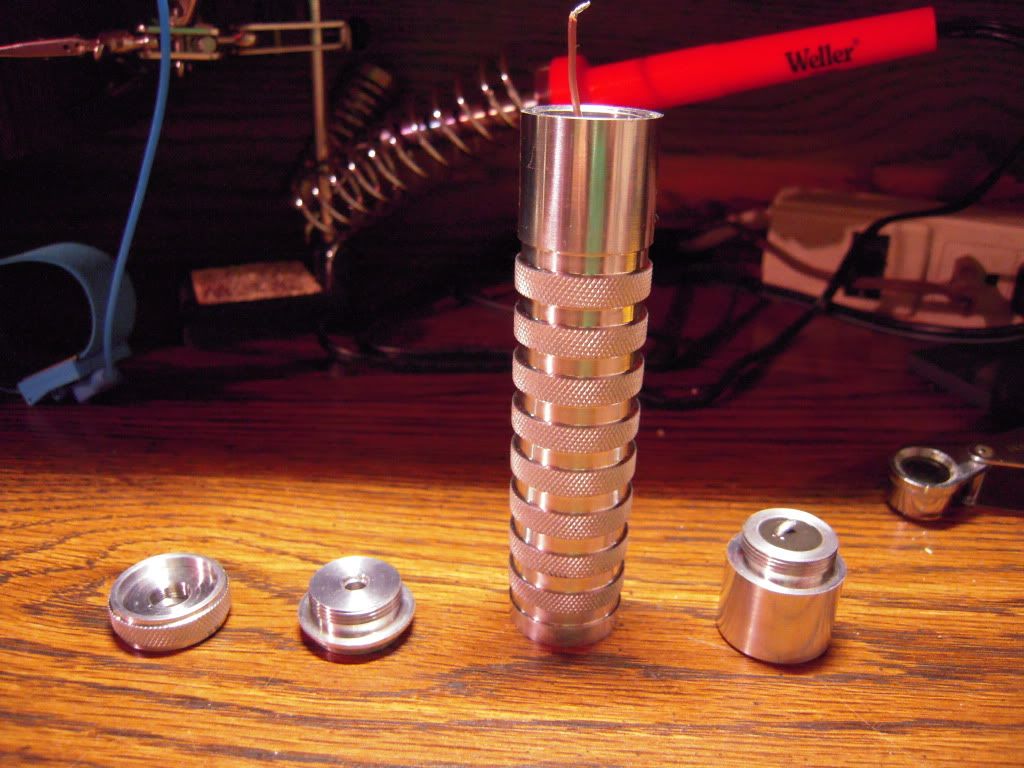 It has everything I asked for. The easy-focus adapter is set up so I can screw the aixiz lens nut right into it, no gluing the aixiz focus ring into it. The threads are smooth as can be and when its all screwed together you can't even see where the different parts fit together.
It's a direct-press with the diode for the best heatsinking. I don't even want to say direct-press into the heatsink because once this all aluminum host is a put together, the whole thing is a heatsink!!!
I didn't want to mess with adding a spring to my boost drive so he was kind enough to add a rubber stopper of some kind with a spring mounted underneath with a wire for the driver positive soldered onto it.
Here is a shot of the boost driver attached and the obligatory beam shot (my camera doesn't take very good ones)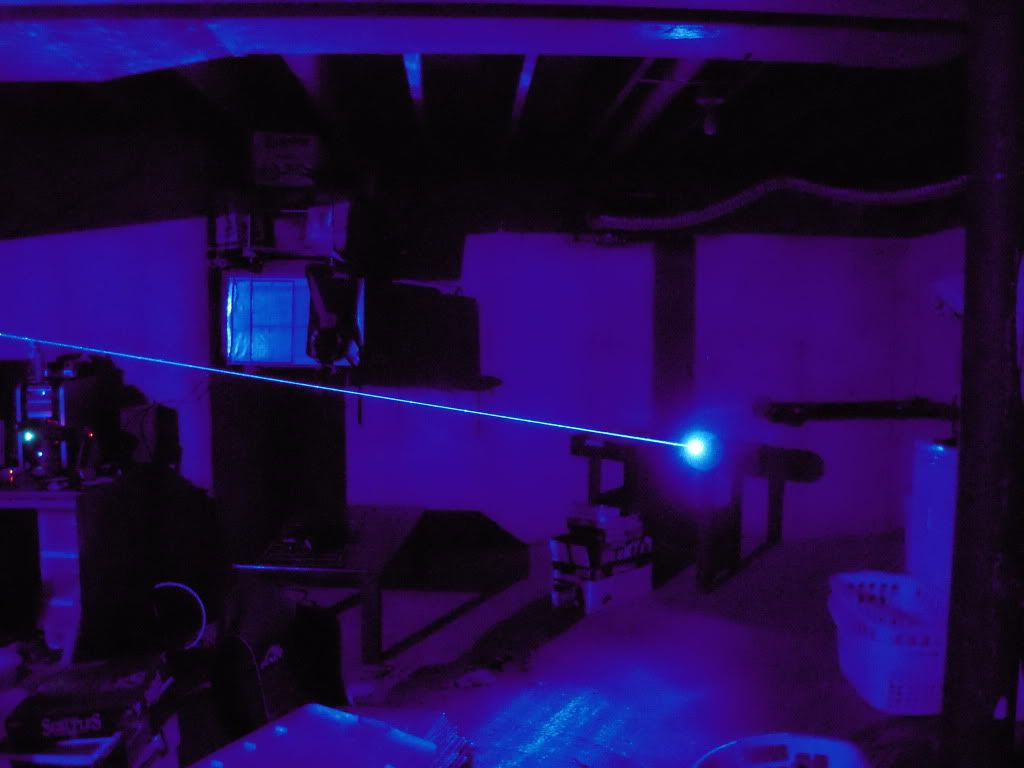 And here is one more beam shot with my 155mW green, 220mW 6X (jayrob), and my LOC-815@434mA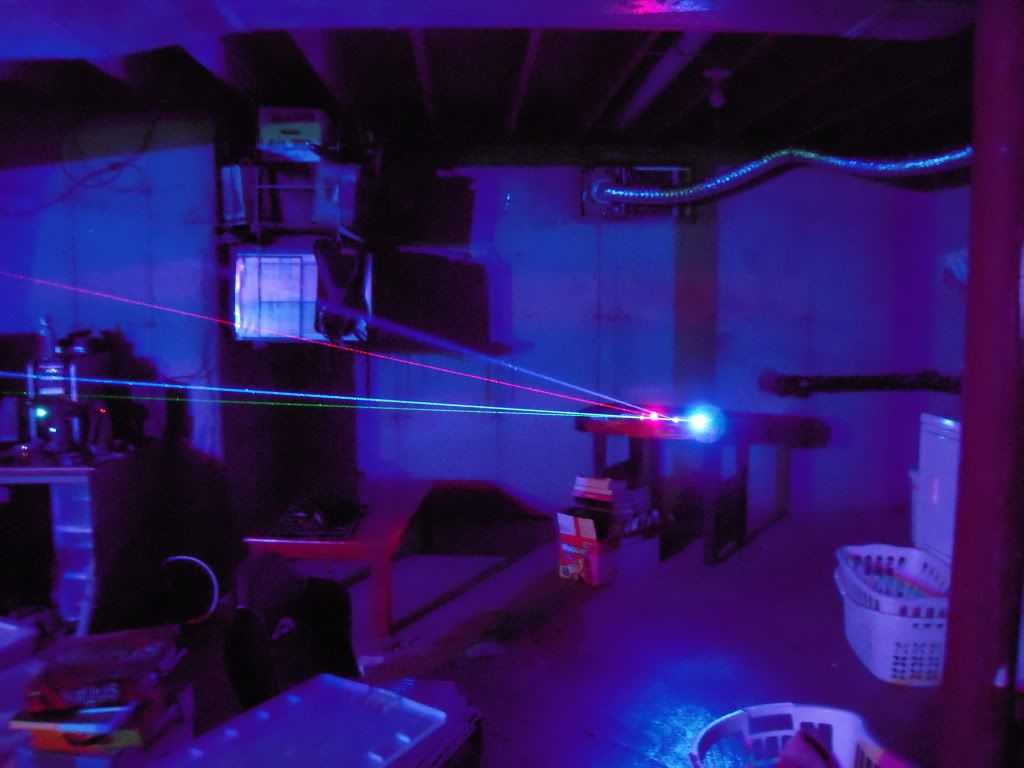 I couldn't happier with this build!! I would recommend an Ehgemus build to anyone wanting an all custom host. Everything was smooth from telling him to what I wanted to getting exactly as I requested. The attention to detail is top-notch. I can't wait to order another. :worthy: :thanks: