I decided to make a new post to document my Spartan. I know it's not a complete review yet, but i will post one once i get to use my spartan more :]
EDIT #1: Some of the issues seemed to be fixed/have gone away. They are documented a few posts down

EDIT #2: After having this laser for about a month (and working fine) it has new problems now. For the first 30 seconds or so it "flashes" before it (warms up?) and goes into it's regular "fast flash" mode. It is also weaker and will not burn through toilet paper rolls like it used to. I noticed this low-power mode when it would be weak for about the first minute, then go into its previous working full power. Now it never outputs the working full power(barely darkens a toilet paper roll).

I'm going to send it back sometime this weekend when i have time, and I'll post when i finally receive a fully working Spartan.

I want to review this thing, but at it's current state it wouldn't be very good :\

Shipping:
So i just received my Spartan after 17 days shipping, 22 days ordering. Not bad. Frank was extremely helpful/responsive to my questions when i was ordering. USPS tracking wasn't to bad, here is what is showed to me.
Bullet Notice Left, October 16, 2010, 10:14 am, SANTA CRUZ, CA 95064
Bullet Arrival at Unit, October 16, 2010, 5:13 am, SANTA CRUZ, CA 95060
Bullet Origin Post is Preparing Shipment
Bullet Foreign International Dispatch, October 05, 2010, 11:00 am,
BEIJING, CHINA PEOPLES REP
Bullet Foreign Acceptance, September 30, 2010, 8:45 am, PORTEE
The "notice" was posted on the USPS tracking website the afternoon it arrived. I was not able to pick it up because the PO box is closed on weekends. I just picked it up today.
So here is my experience with my spartan so far:
It worked great for about 15 minutes of run time until what i assume is when the batteries started (dying)? I put in new batteries that i was sure where charged because of charging them the night before. The laser would not work, with either the semi charged first/previous batteries inserted or the other pair i have. It would not even light dimly.
I also noticed that the batteries seem to sit kind of low/loose in the chamber.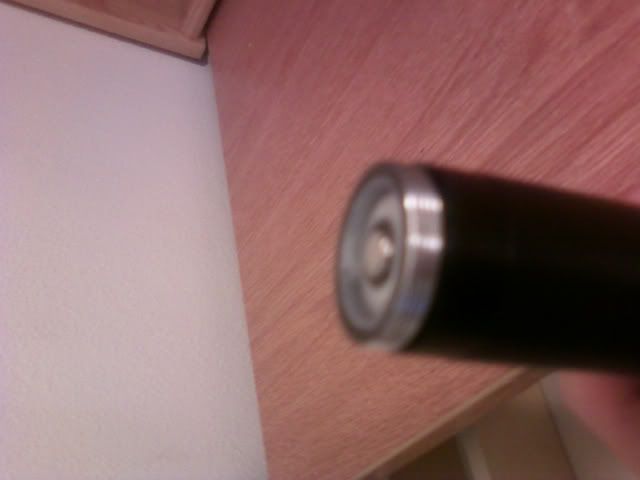 I did not want to pull on the spring inside so that the batteries would hold solid and make a connection, so instead i placed a conductive material in between the two lifepo4 batteries, and screwed on the battery cap. The laser worked for a few seconds (about 10) until i noticed it started flashing/dimming. I turned it off and took the batteries out and

there was a

lot

of smoke in the chamber.

I also noticed that there seems to be slightly burnt/brown around one side of the coil where the battery touches.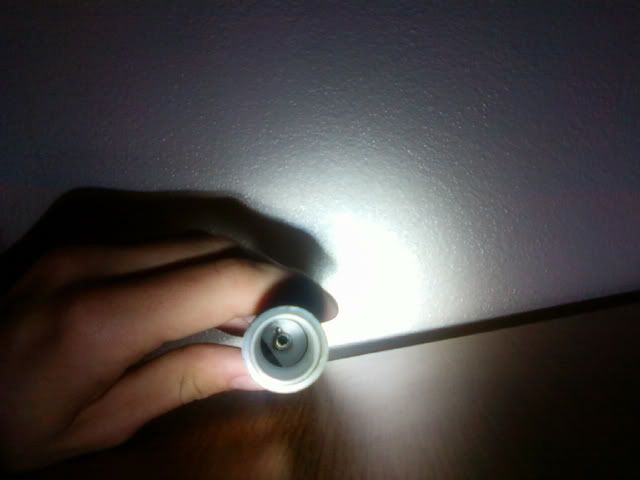 What confuses me is that the laser worked fine for the first 15 minutes of run time, there was no connection error and the batteries held firmly inside the chamber. After the first batteries died (or even started burning inside) the coil somehow contracted and a connection was not possible anymore. When i was operating the laser i did not let it get too hot.
Another strange thing that i noticed about this laser as apposed to other people's... the head cap came off effortlessly like it had been removed before, and there are a few scratches/dings around the head where the head cap is removed.
I guess I'm going to have to return the laser. Does anybody have any experience with this? How long does it usually take to get there/get sent back? How expensive is shipping?
Last edited: