This posting is for many of the newcomers who really should purchase and be using safety glasses. One does not need to spend a lot of money to protect your eyes from an accidental hit from lasers. The LSG02 is a simple low cost solution ideal for UV, Blue, Green lasers that only costs $19.99 (USA) plus $10 shipping.
Laser Safety Glasses, Goggles, Eyewear :: Dragon Lasers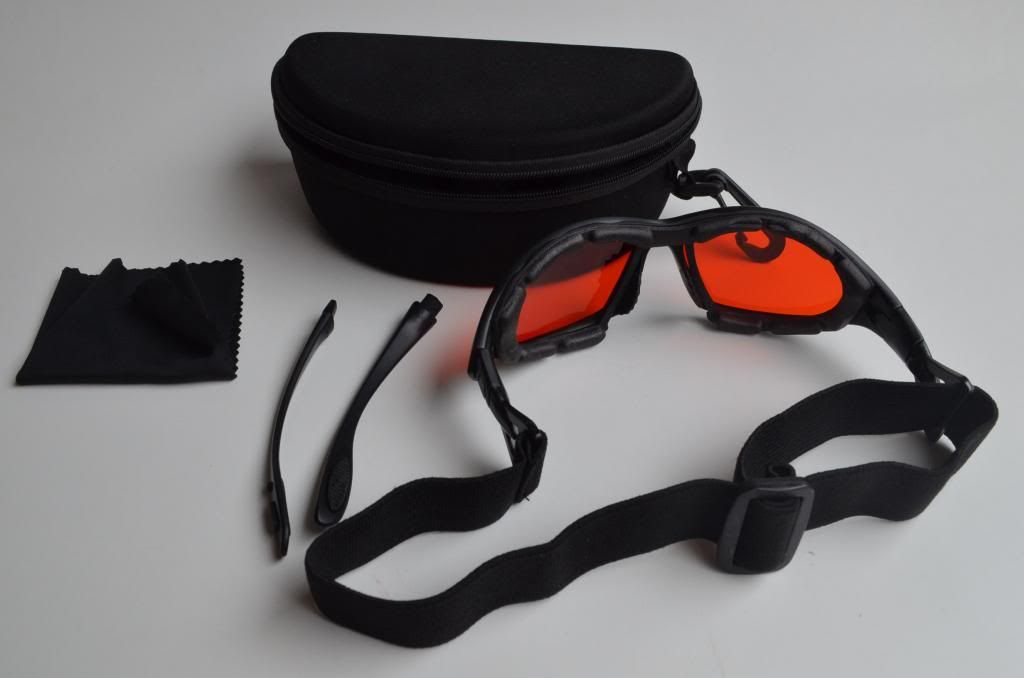 As you can see in the photo, the lenses are a reddish orange which does a good job of reducing the green, blue, violet, & UV light. There are black bumps around the frame that do allow some air to flow to avoid fogging up the lenses. In testing this with a flashlight, it is possible to shine the light at just the right angle to go through the air slots, but it's at a weird angel and not likely to happen with a laser.
The fit is comfortable and easy to wear. As you can see in the photo, you have a choice between a strap of standard frames. I have not tried to swap out the strap for the frames, but it doesn't look that hard to do. As soon as I put on the strap, I felt that this is the way I want to use these safety glasses.
Image from Dragon Lasers​
I have no way to test the attenuation of the filtering in the glass, but my crude tests with my 5mW and 30mW Green lasers do show that the brightness of the spot is reduced considerably. As far as I can tell, the chart, shown above, seems believable to me.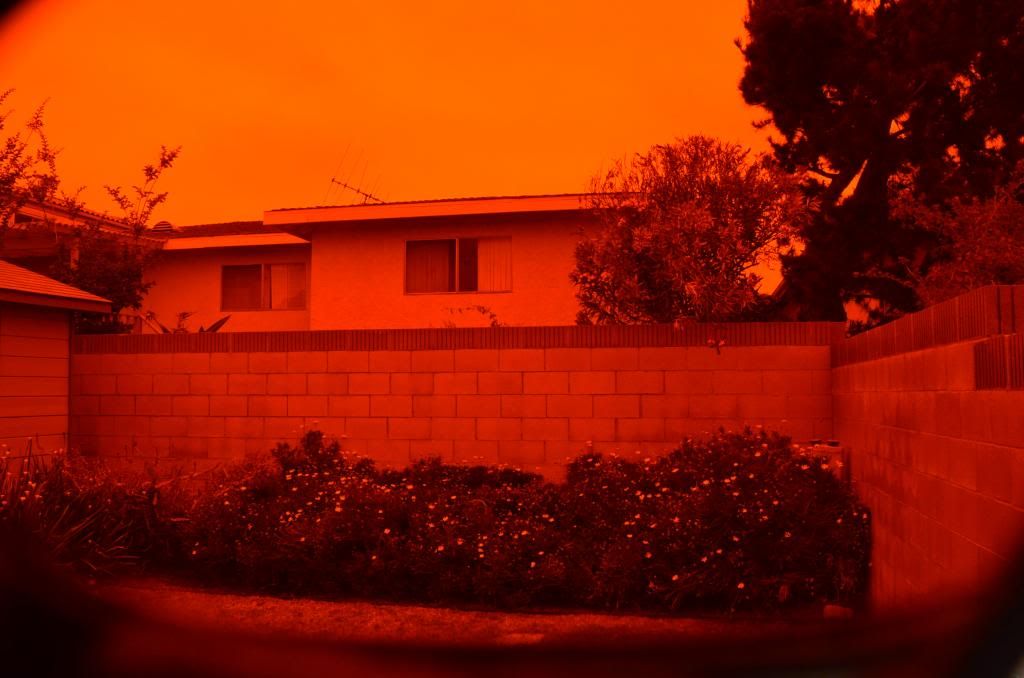 The world appears somewhat reddish orange through the glasses. It's also important to remember, that the glasses offer no real protection from yellow, red, and IR lasers. They are designed for green wavelengths and shorter. Dragon Lasers does offer other models that offer protection from other wavelengths, but this is the only model I got from them.
I have to say that Dragon Lasers Customer Support is outstanding.
When trying to order the glasses in the first place I didn't do everything correctly and the order didn't go through correctly. Kevin emailed me to let me know about the goof-up and after a few tries, I got it correct. I emailed Kevin back that the status now shows several orders pending and Kevin wrote back that the extra pending orders will be deleted and only the single order will e processed.
The second thing to go wrong is that I had to leave for out of town earlier than expected. Guess what showed up when I was out of town? Because the shipment requires a signature the postman couldn't just drop it off at the door. In this case, Adam helped with sort through this mess. Thankfully I was able to return home in time to get the package before it was shipped back to Dragon Lasers.
I really didn't intend to screw things up either time, but in both cases, Dragon Lasers helped me out of my own mess.
Bob Diaz