My
DealExtreme: $20.15 True 50mW Green Laser Pointer Pen Black
arrived yesterday (finally) and here is a little review on it.
Shipping:
Ordered on December 10th, arrived February 8th (almost two months).
Packaging:
A picture says more than a thousand words
The inside of the package had a single layer of bubblewrap, not much protection but it's better than nothing
Package contents:
The laser and batteries came in a small black gift box.
Note: the batteries in the picture aren't the ones that came with the laser.
The provided batteries worked fine, I think I get slightly more power from my new batteries though.
Appearance/Feel:
It looks just like any other DX-pen. It is pretty heavy for its size, which makes it feel less cheap. The batteries rattle around when i shake the laser which is very annoying. The momentary button works great.
Beam/Power:
It seems to be on spec, though this is my first green laser so it's hard to tell for sure. the beam is slightly visible in a dimly lit, or dark room. The dot is really bright, it feels uncomfortable to look at it from short distances.
I haven't measured divergence.
The beam comes out of the aperture at an angle. It's not noticable though, unless you look closely. It looks weird on photos though.
Here are some beamshots (I used some axe spray to enhance the beam, the beam isn't very visible without it):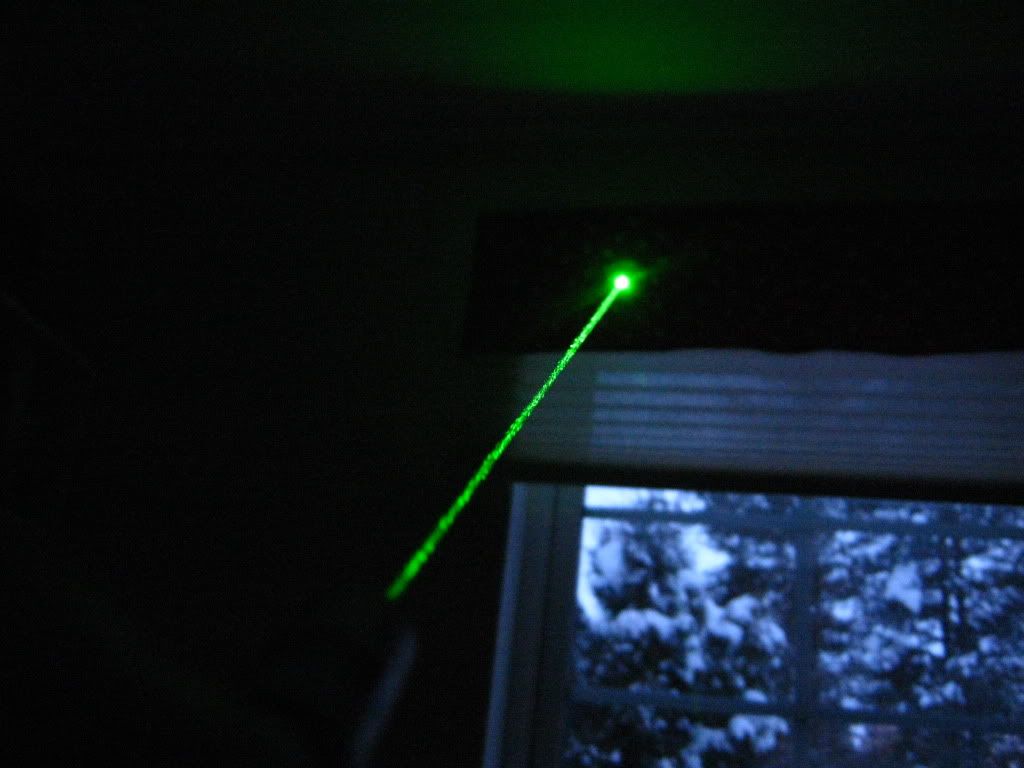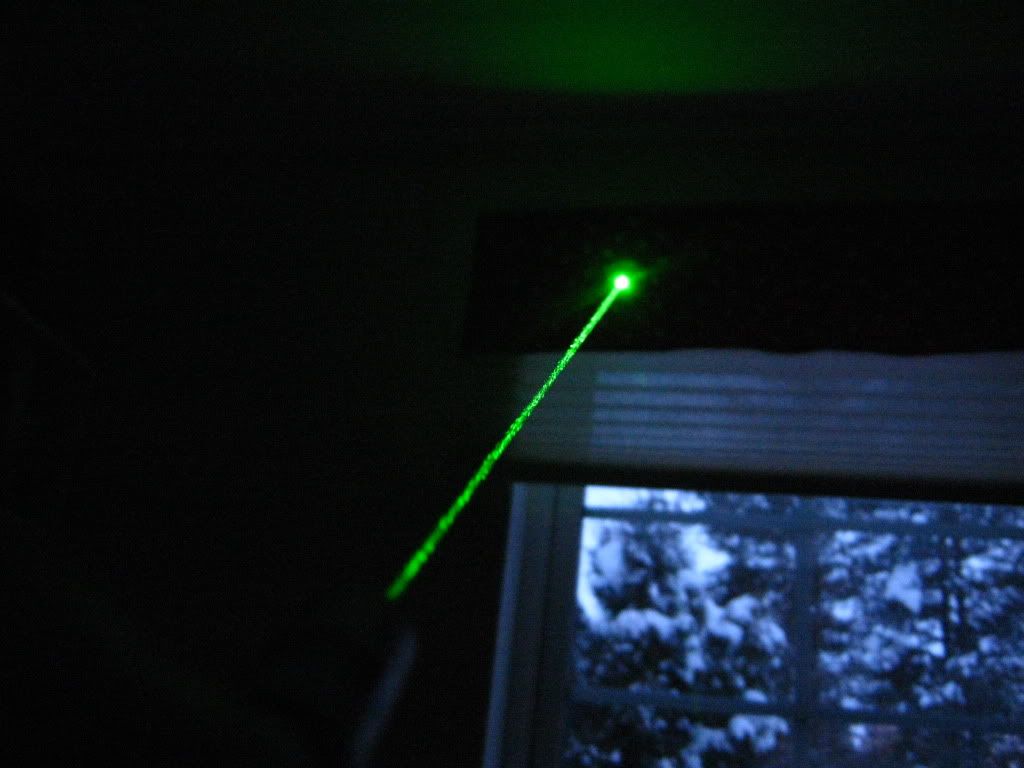 Conclusion:
You could say that I'm satisfied with this laser. I didn't have very high expectations, it is just a 20$ pen after all. It is a cheap option for a first green laser. You can't really go wrong with 20$.