Heya All, My First Review, So Here Goes.
I got this
laser
from DealExtreme.com about a year or two ago for $40 shipped, i thaught this was a good price for such a high powerd red laser at that time, Although i had my doubts about the actual output power
So when it arrived, i unpacked it, and to my surpirse the feel and quality was really good, has that good solid feel to it, but unfortuantly the focus cap lacked in this area being loose and "wobbly" although a bit of thread tape should fix that!
I have nothing to tach the mW but it sure looks like a 200mw laser, Lights Matches, Burns black plastic, pops baloons etc, and the beam is clearly visable at night, more visable then i expected it to be.
a couple of days ago i pot modded the laser, really simple to do with this laser since the top part of the laser is easy to unscrew and the whole unit pops out with the pot being adjustable, although i didnt really see much diffrence, i properbly expect it to be a bit higher then 200mW.
Overall, i am quite happy with this laser, and you can pick it up for a much cheaper price then i did a year or two back.
Pro's:
Price
Build Quality (excluding focus cap)
Focusable
Output Power
Clearly Visible Beam
Easily disassembled
Can be pot modded
Con's:
Focus Cap is wobbly and very loose, But should be able to fix it with some thread tape for example
No other cons i can really think of:
Pics:
Normal: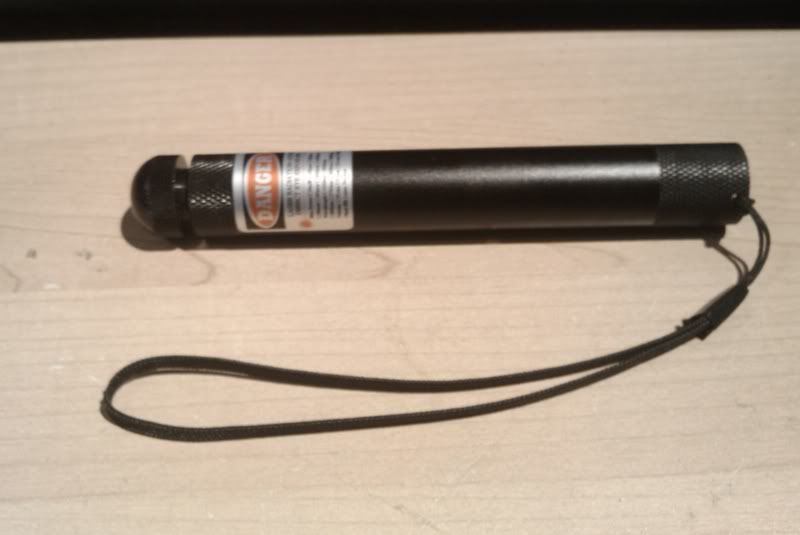 Disassembled:
Controller/Driver Board showing Pot:
Stay Tuned for my Review of the Romisen 30mW Green Laser!
Regards
Callum