Hey all, i've been wanting to do a review of my 2.35w 445nm minisabre build by Danefex for quite some time now but i decided i wanted to customize it and that took some time.. eventually i decided to wait so i can cover more ground in one shot, different lpf members have put work into this and i wanted to thank them as well as showcase their fine work. so without further ado, i present the Minisabre V2+ Custom (sorry if the pic quality is not the best) Thanks for checking it out!!!
First off i want to say that this little host just feels right, very well balanced and sleek. something about the rear clicky switch in this thing makes turning it on that much more gratifying. it seems like that much blue light couldnt possibly come from such a slender host. Btw thanks Dan for hooking me up with the 9mm diode :beer: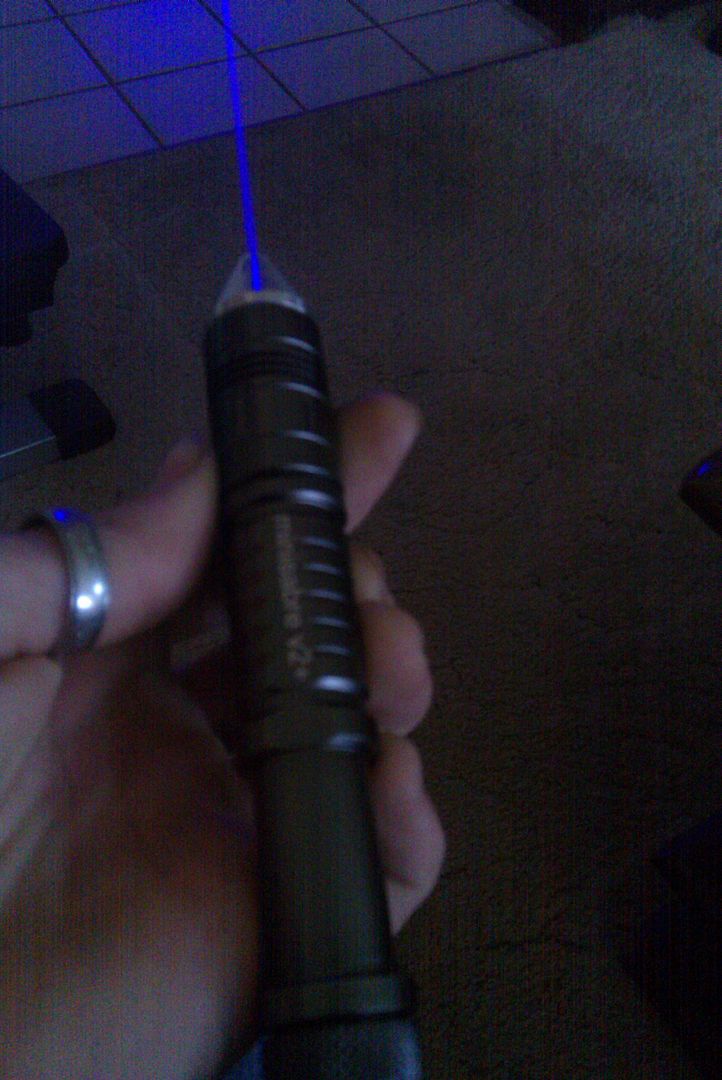 Flaminpyro machined the focus adapter to fit the host. i went with his triple tritt design with the 5mm blue inserts i must say it makes the v2 look like a cold war russian missile
The tritium inserts glow nicely in low light, its hard to tell from the pics. Also pictured is the adapter for my sh-032 with 8mm inserts.
Many thanks to Dan and jeff for coming together to help make this happen :beer: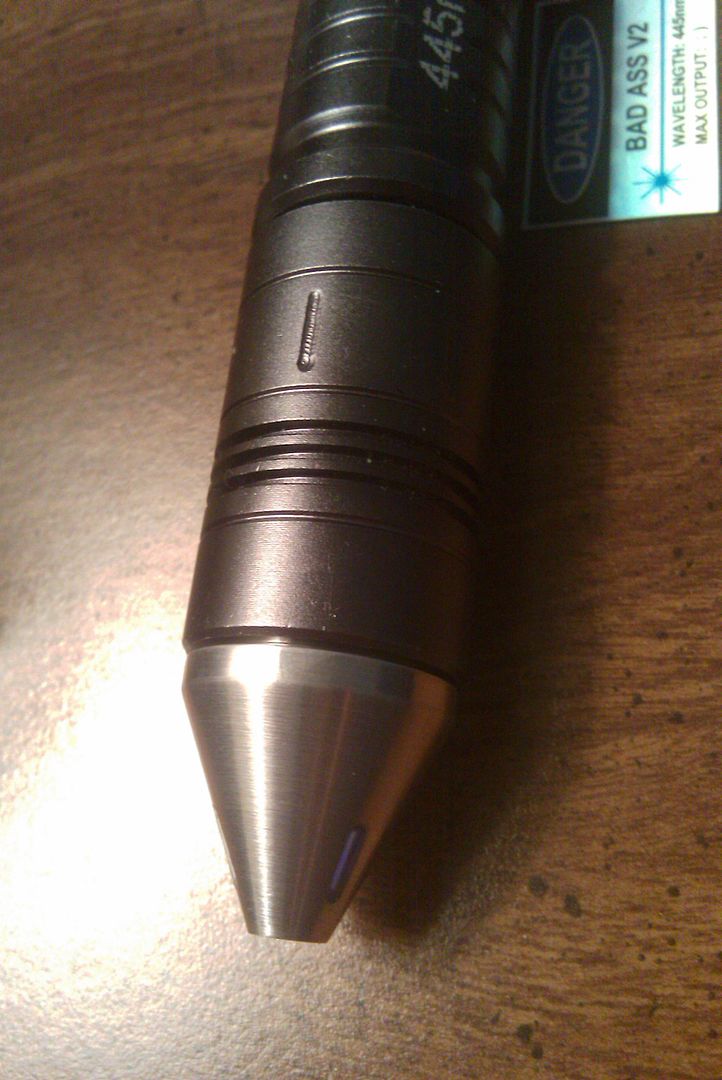 I sent the v2 to Midwest Custom Engravers and for 25$ they made it official
i Christened it the v2+ because this is no ordinary minisabre, the laser meters at 2.35w but i purposefully wanted it to read 2w. i want my lasers to be overspec you see :tinfoil:.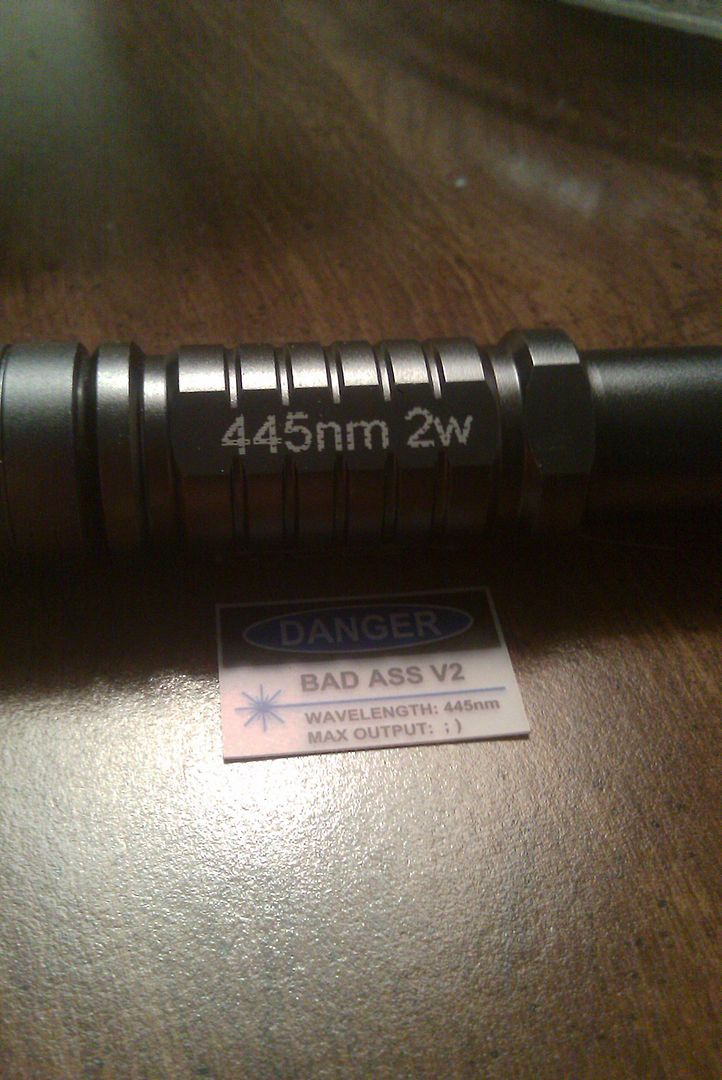 I had Nick at innovative lasers whip me up a custom sticker (btw hes made a few other custom stickers for me and i must say they are awesome thanks nick :beer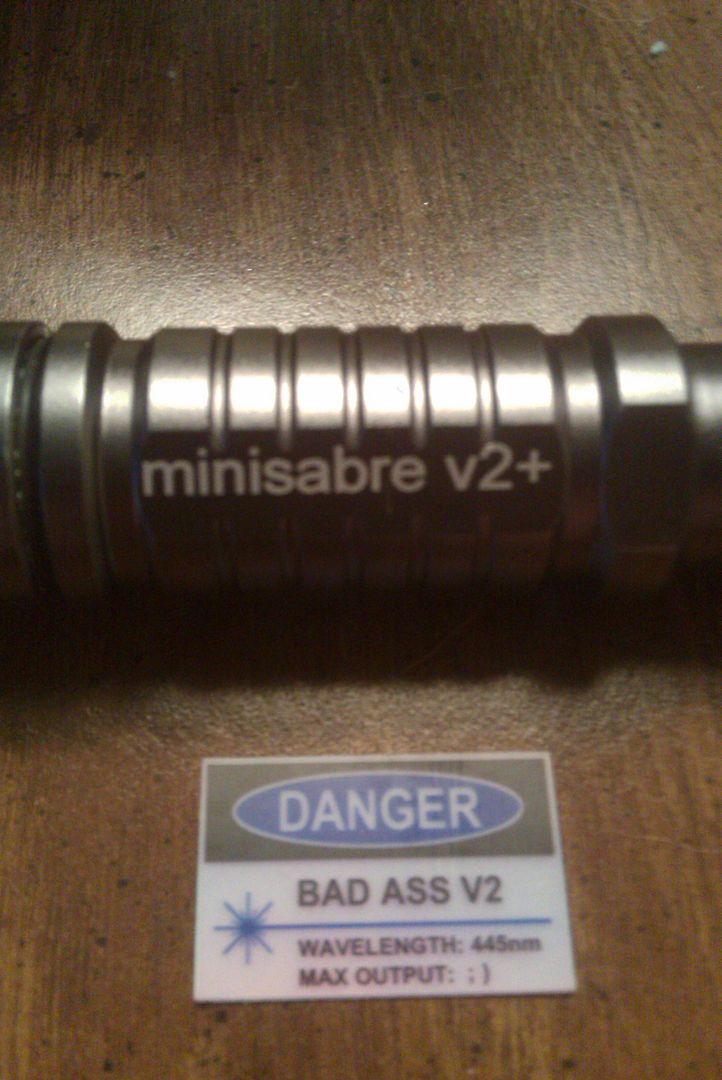 My laserbee II deluxe just cleared customs and is en route to me so naturally this spot is reserved for my own lpm readings.. Dan says it meters 2.35w but I recall seeing a post about his meter actually reading lower than what it should, making all his builds more overspec but i cant really remember clearly.... gotta ask him about it...
so thats pretty much it, im in love with this thing its my baby ha ha. thanks for looking.
Update: Lpm readings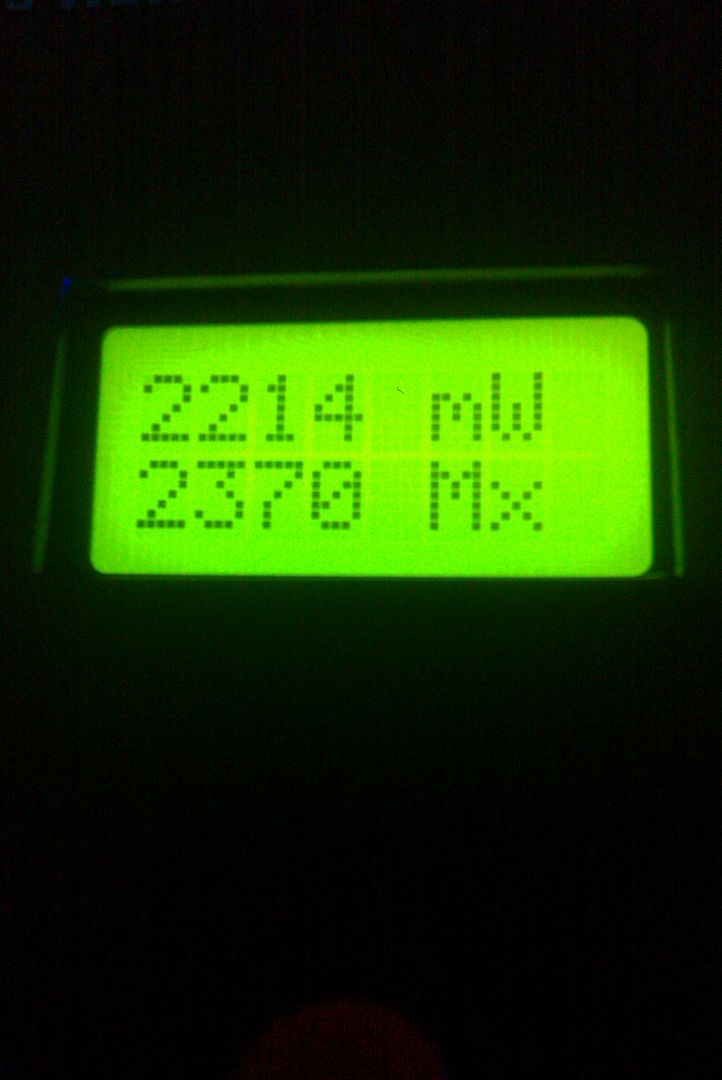 Seems Comfy around 2200mW
Many Thanks to Danefex, Flaminpyro, NickD070, And Jason at
Midwest Custom Engravers
http://laserpointerforums.com/f39/1w-2w-445-minisabres-v2-made-order-77845.html
Innovative Lasers - Home
http://laserpointerforums.com/f64/fs-custom-focus-rings-any-build-52448.html
Last edited: