Joined

Mar 19, 2012
Messages

70
Points

0
I was taking my two 445's outside, I was going to sell one of them, so I wanted to get some beam shots. I first took some pics of (we'll say laser 1) with the one battery, 18650 in it. Then I took some shots of laser 2, which has been measured at 1.2W. The purpose was to say "hey, buy my laser, it has not been measured, but look at the beam output in comparison to laser 2, which has been measured"
So, I wanted some pics of laser 1 with the one 18650, and also with two 18350's. Now , I never knew it would really do this, but I found, upon trying, that when I put two 18350's, the output looked significantly brighter. When I was taking pictures, I wanted to get both "outputs" of laser 1, with both sets of batteries.
I never left two 18350's in laser 1 for that long with it on, because I was just a bit concerned with it, and I also noticed a small, electronic type of burning smell, although, the host itself never got warm. It's got a monster heat sink. Now laser 1 can be seen here:
http://laserpointerforums.com/f39/fs-1w-445nm-custom-laser-99-a-72743.html
So anyway, after laser 1 was on for a bit with the two batteries, it shut itself off. Can't get it to power on, no matter what batteries I put in it... What do you think died, and with certain drivers, it must increase the output, depending on voltage input. I wasn't aware of this, through all my research of drivers, and creating an original post to further my research of drivers, that this was possible: see mentioned post here:
http://laserpointerforums.com/f44/driver-ma-mw-73216.html
Also, to honor my killed laser, check out these incredible beam shots!!!
LASER 1 (one 18650)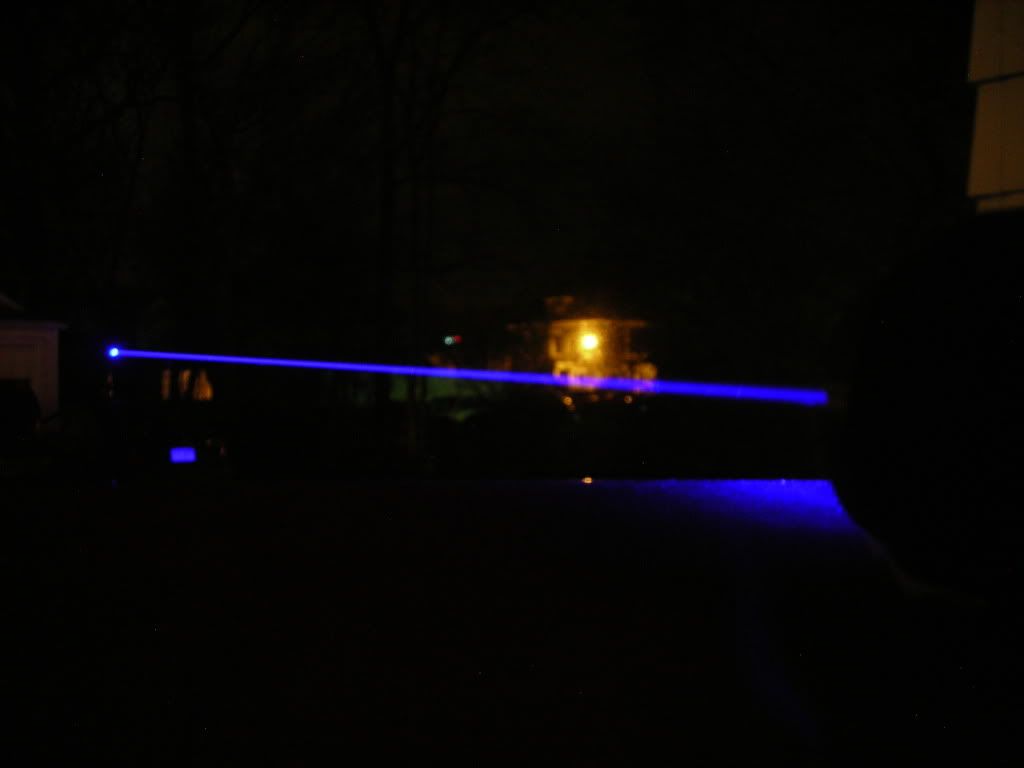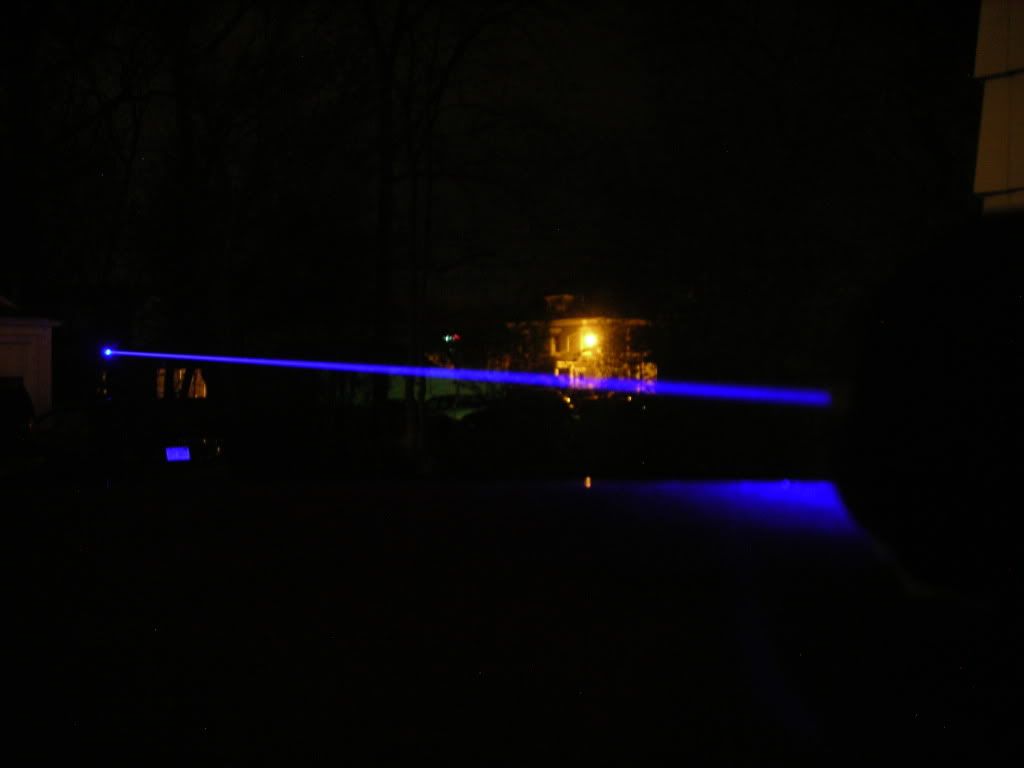 LASER 1 (two 18350's)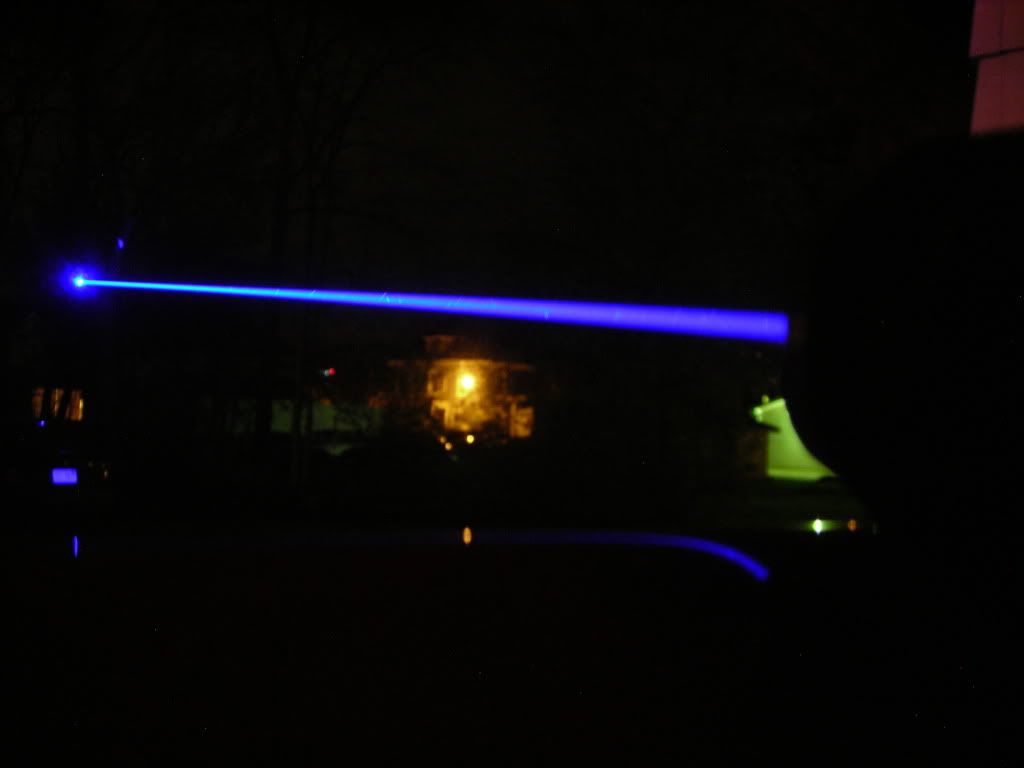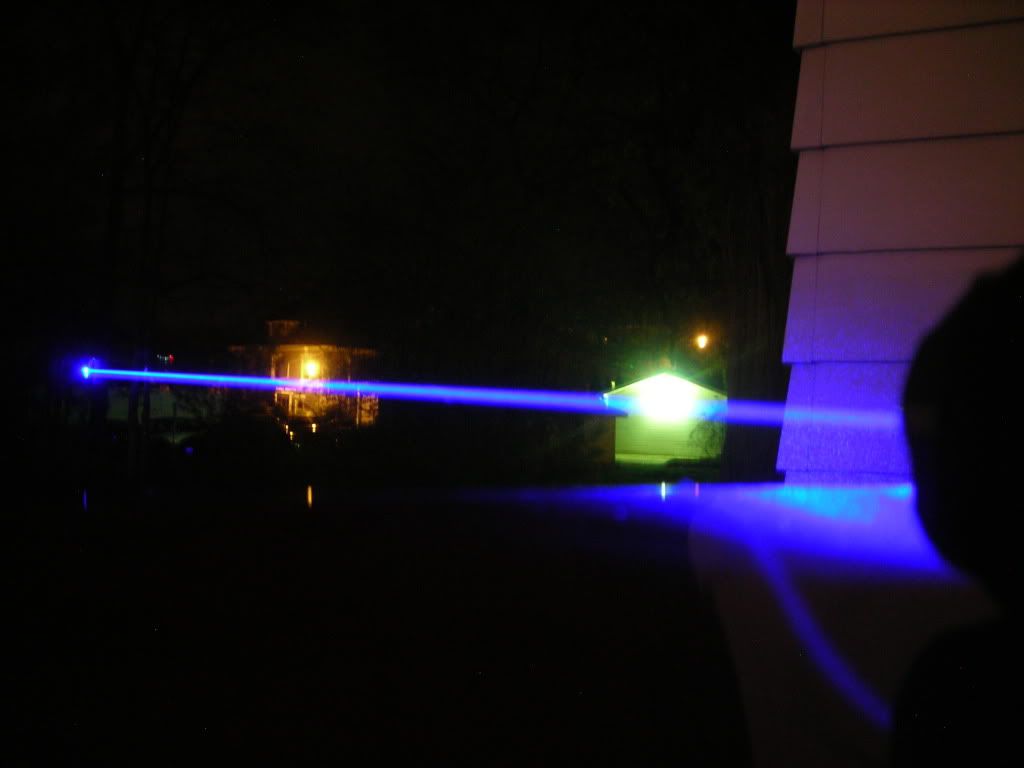 LASER 2 (measured at 1.2W)