Sorry for the lame mspaint diagram . . .
I want to use 3-4 1.2V 4600 mah NiMh sub c because I have a ton of them and a charger . . .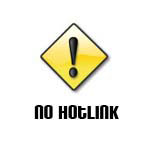 Some have seen my 1366 heatsink that I want to machine to accept an Aixiz module . . .
Just going to hack up a cheap plastic flashlight for fitment, maybe go into a d cell Mag Lite . . .
Only real concern at this point is the heatsink from the core i7 proc is 30 mm tall. That will be a problem with the Aixiz 12x30 mm module won't it?
Thanks for all the help and such a great board . . .