Joined

Apr 18, 2013
Messages

1,201
Points

48
CNI Model: PGL-III-C-589NM-80mW.
Well after making the Group Buy possible with CNI, Today I got my yellow 589nm Laser delivered to my door.
First let me tell you that the group buy was quite an interesting experience, it was a bit hard to get the best possible price for everyone but I consider that the price got for this laser is quite impossible to be beaten.
The laser took less than 2.5 weeks from the moment the payment was sent, now that is fast. I mostly think this was done in such a fast timetable since I had some minor discussion with CNI and some other member of the forum, but it is all in the past.
The most important thing is that I have the laser I dreamed about.
The laser was shipped with DHL to my destination, and it took just 5 days from their location to my door. I had to pay a minor amount of taxes but nothing of consideration.
Now it came in a cardboard box with some bubble wrap, and packed inside a anti static bag. Considering that it is $700 laser I would have expected a bit more (at least some type of box).
The laser comes with two safety keys and one 3.5mm plug (also another safety feature), it also has a 5 second turn on delay. In the box there was also a paper with some instructions, and some tests that were done to the laser.
According to the paper the laser should be as follows.
Output 98mW
Transverse mode TEM00
Beam Diameter ~1.5mm
Divergence <1.5mrad
Now I have tested the laser and got this results,
Output power 120mW Average 133 Peak
Mode: It's a multimode so it changes.
Beam Diameter at 1mt 3.3mm
Divergence <1.4mrad
Amperage at the tail cap : 2.19A
Now the power graph: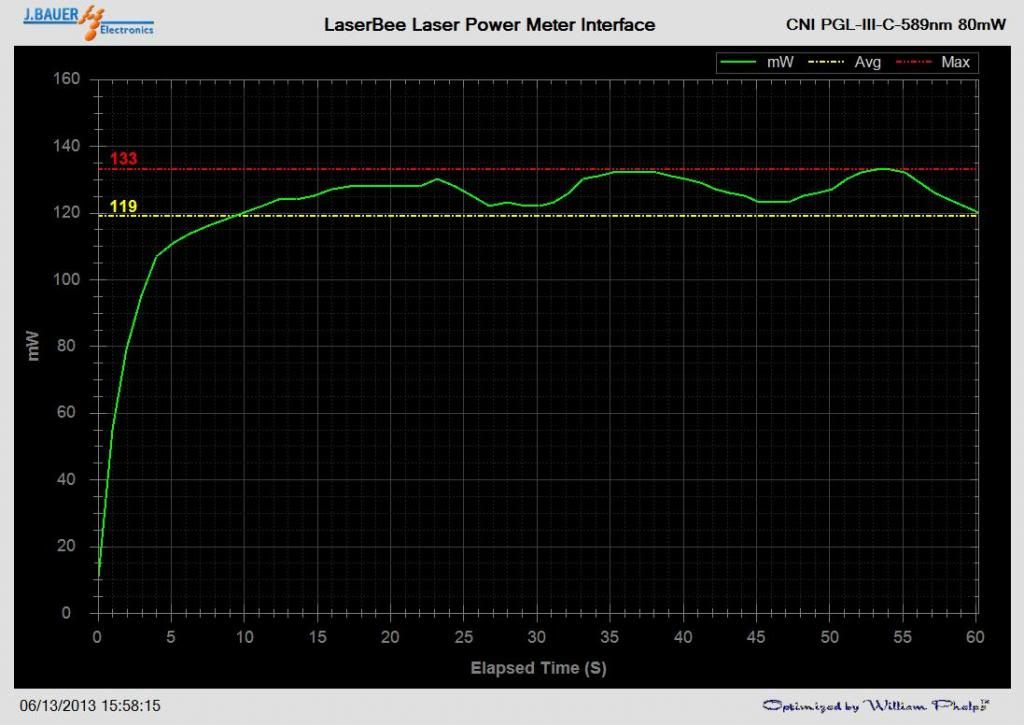 I have to say that this is much better than expected, 50% over spec. That is just amazing.
The color is just out of this world. I just love it, even though it is a bit of a problem with the protective glasses since I have none that will block the yellow 100%.
You all know the laser in question, and please forgive such bad pictures, but I was in a hurry to take them and have them posted. Will take some better ones soon...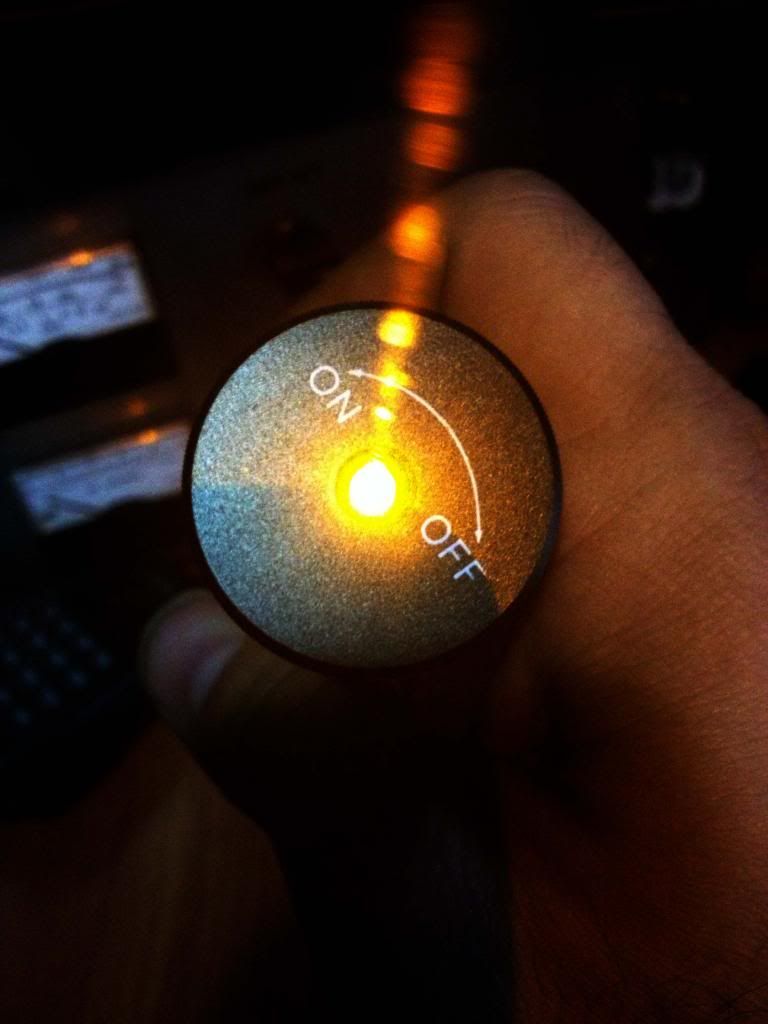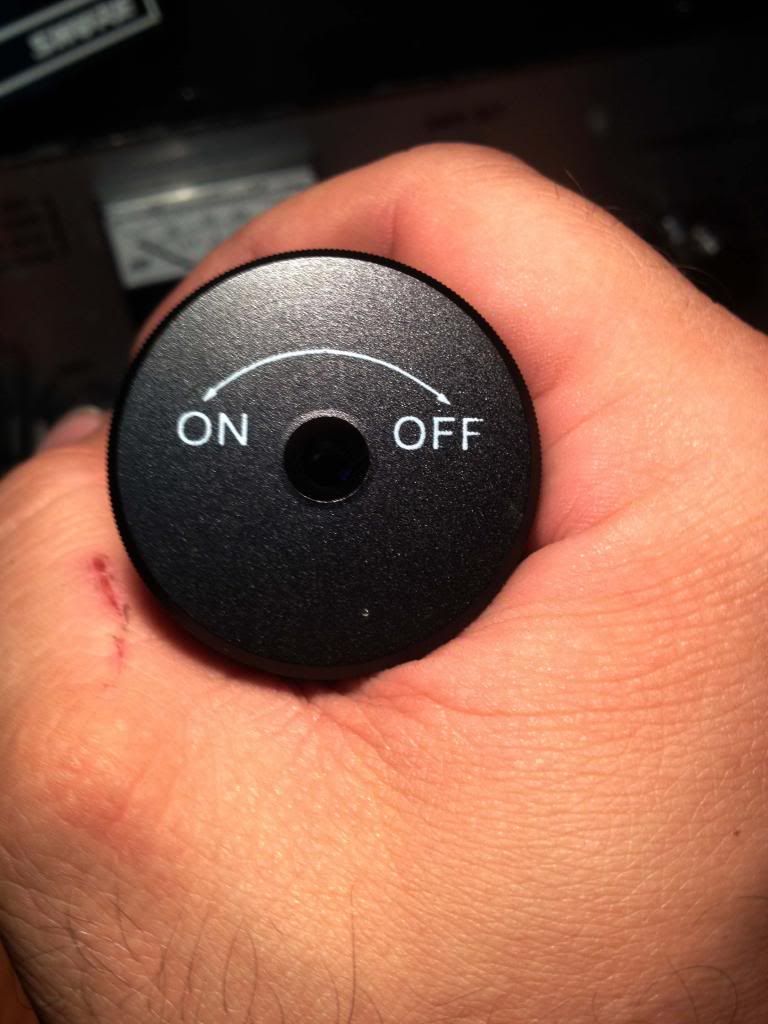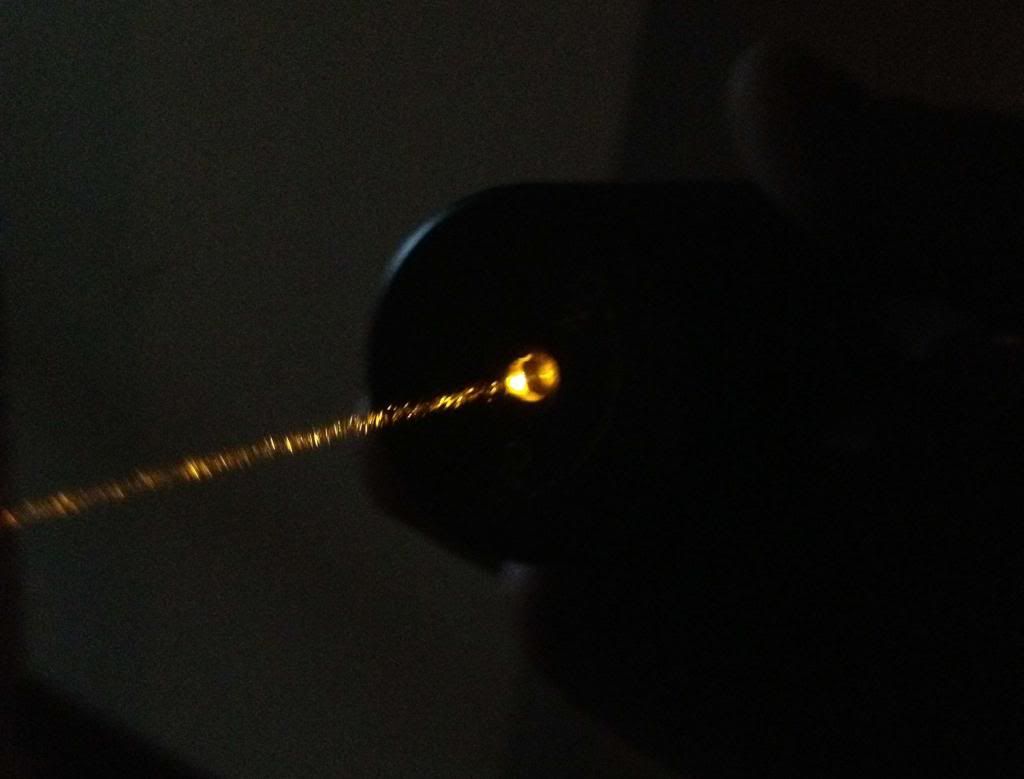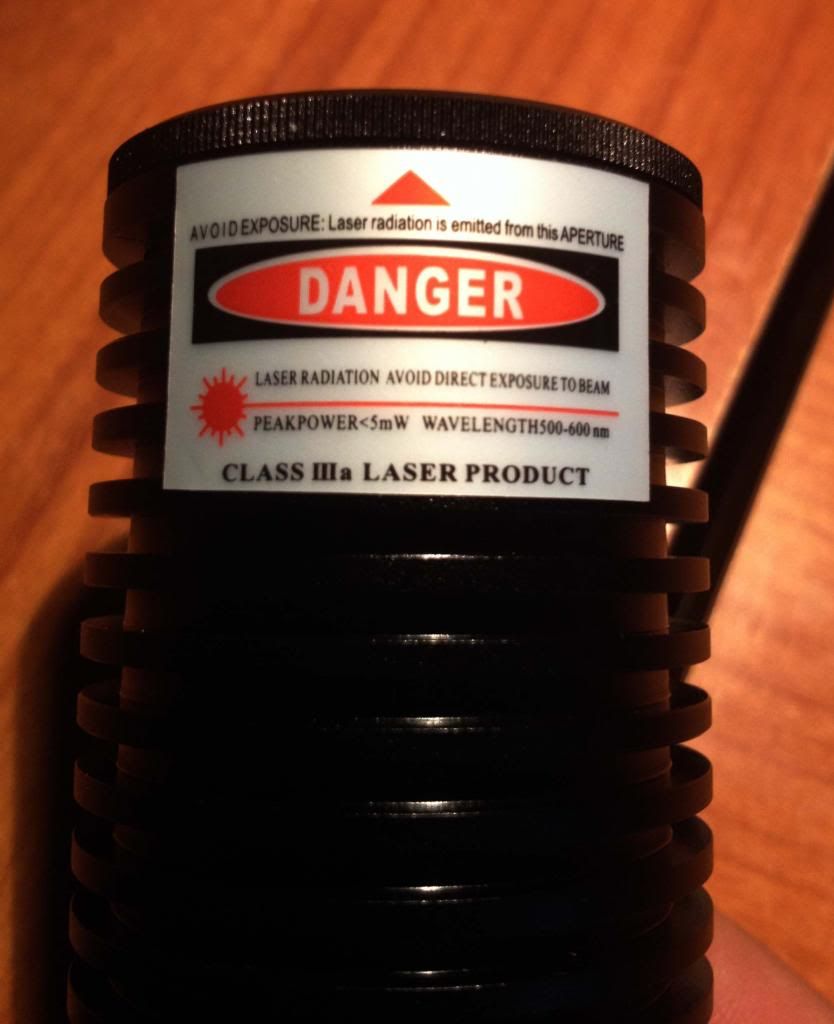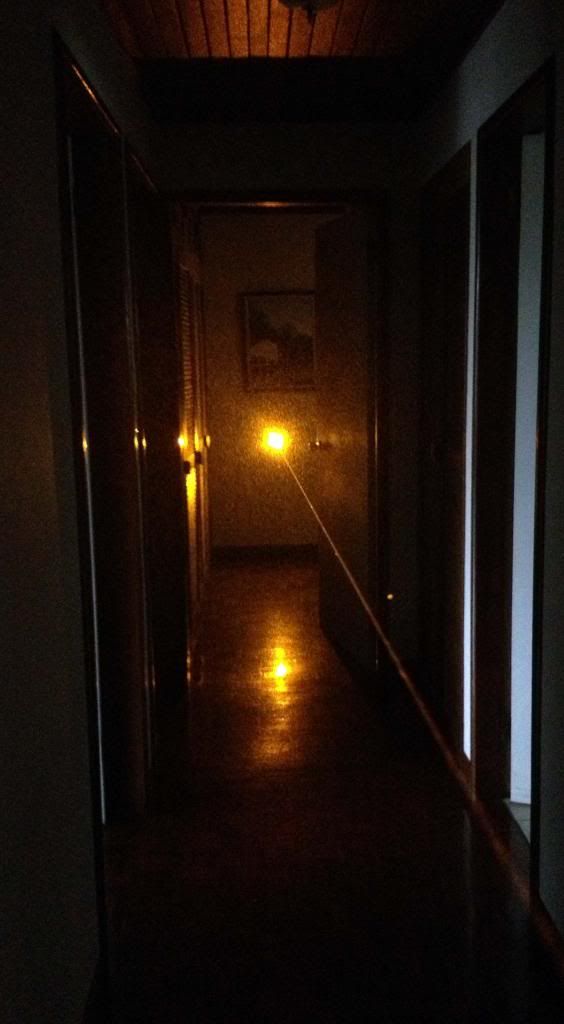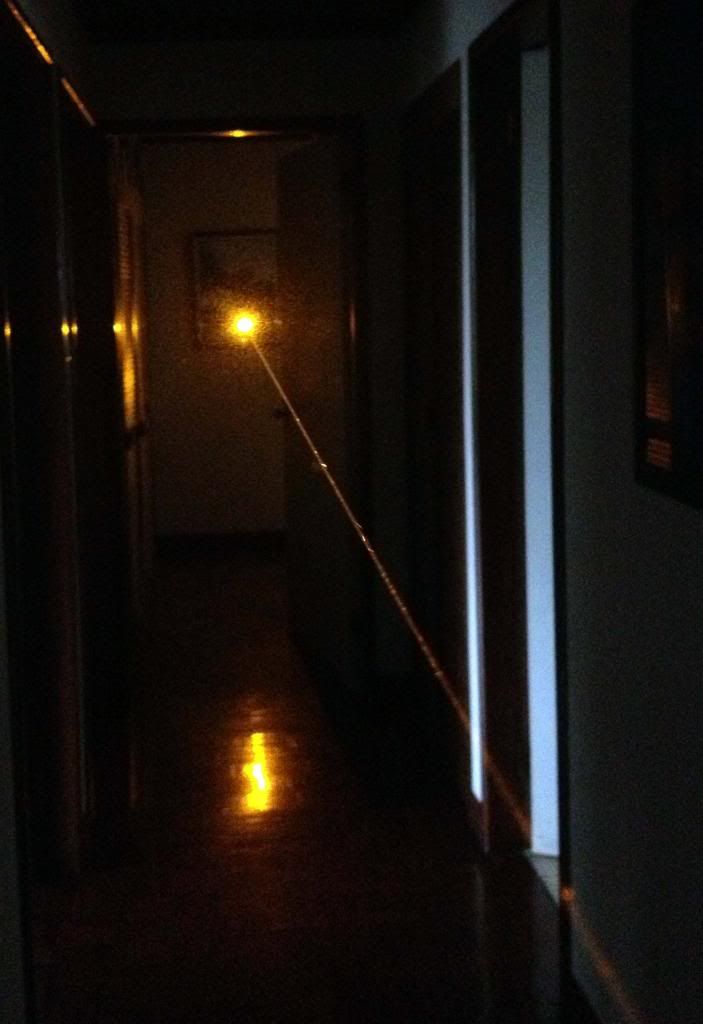 Please note that this last two pictures there was NO fog added and it is daytime. The pictures were taken with my iphone, so not great sensitivity to darkness. This beam is just amazing.
I love the laser and I know that this one is probably going to stay with me for a long long time.
To the other members still waiting for their lasers to be delivered from the Group Buy, be patience, the wait is worth it, and the laser is worth every cent....