Joined

Feb 21, 2013
Messages

5,029
Points

0
EDIT: CLOSED, Winners posted in SECOND post!!!!
Members of LPF,
To celebrate my 2500 post I am going to be holding a GIVEAWAY! I planned to do this at 2000 posts but due to my move its was delayed until now (plus the giveaway prizes just arrived today). This isn't your average giveaway so PLEASE read the entire post or else you will miss something and be disqualified
Basic Rules:
Must be a member since July 28, 2013 or before
ONE post per member (post more than once = auto disqualification
Must be 18 years or older
Must be a member of the USA (International members welcome to join but must help cover shipping since its not cheap. Most likely be $5-10 depending on what you win)
I'm doing this giveaway because i want to give back to this great community in a unique way. The TWIST is, this giveaway is geared towards those who give back to the community as well (don't worry keep reading). As to not have this be a one sided giveaway, I am offering two, YES TWO, prizes!
To enter just simply post a message here. You get TWO ENTRIES in your post!!!! This is where the TWIST comes in
You get to nominate ONE member who has helped you out or done something extra noteworthy. You get an entry just for posting and the member who you nominate gets entered into the GRAND PRIZE DRAWING!!!! I know it may be tough to nominate just one member so if you cant decided just say "Livinloud's choice" and I will pick a member that I feel has gone above and beyond to giving back to this community and enter their name in the drawing. PLEASE READ THE LIST OF MEMBERS IN THE SECOND POST WHO HAVE ALREADY BEEN NOMINATED. Although you can nominate anyone you want, it wouldn't be a fun giveaway if only 2 or 3 members kept getting nominated for the grand prize drawing.
Prizes:
NORMAL PRIZE-
The winner of the normal prize gets choice of a MagLite Solitaire LED (choice of color based on availability at stores) OR a Mini MagLite AAA LED (choice of color based on availability at stores)
Solitaire colors:.................................. Mini MagLite colors: (purple not shown but available)
Drum roll..........
GRAND PRIZE-
Cree Q5 AND CREE Q5 TACTICAL FLASHLIGHTS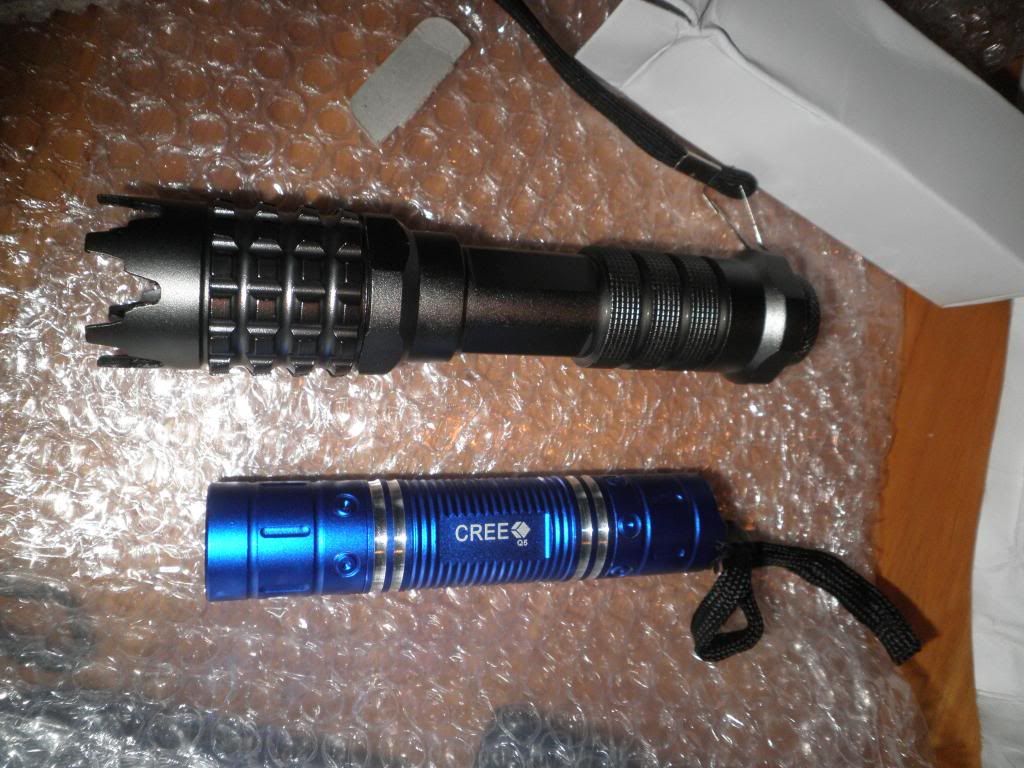 You can read the review of these lights here:
http://laserpointerforums.com/f66/aurabuy-cree-q5-q5-tactical-review-84334.html
Final words:
This drawing will last one week and close AUGUST 5, 2013 @ 10:00 PM EST. All post after that time will be void. Winner will be drawn via random.org (your post number is your ticket/drawing number). The Grand Prize drawing list will be in the second post and numbered in the order of nominations.
Good Luck
-Livinloud
Last edited: