A pair of similar goggles was recently tested by another member:
http://laserpointerforums.com/f44/cheap-safety-glasses-tested-71621.html
I decided to investigate and do a little testing of my own. One result could be an anomaly, many results could be a trend. A good one.
So I ordered these goggles:
Uvex S0360X Ultra-spec 2000 Safety Eyewear, Orange Frame, SCT-Orange UV Extreme Anti-Fog Lens
Test was done using a 2W+ 450nm Laser. I'll let the pictures do the talking :eg:
Setting Up: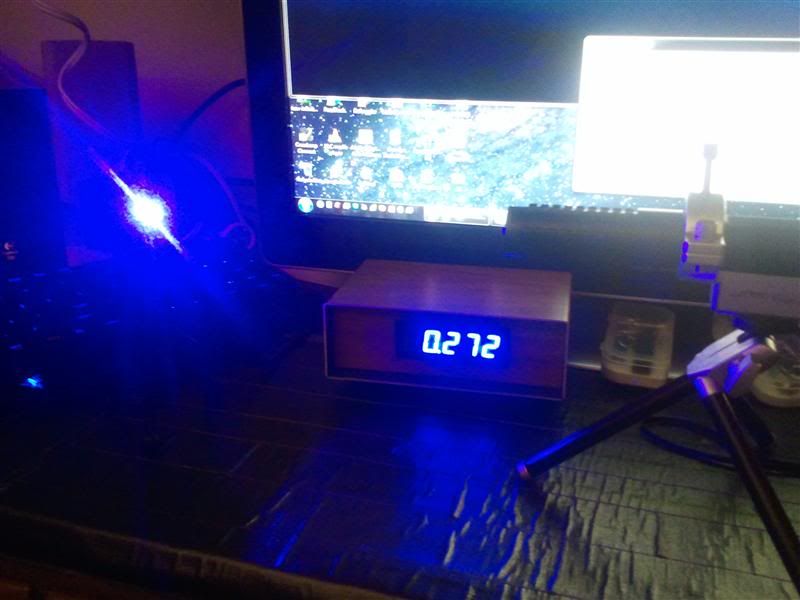 Laser at full power:
Goggles in front of the laser: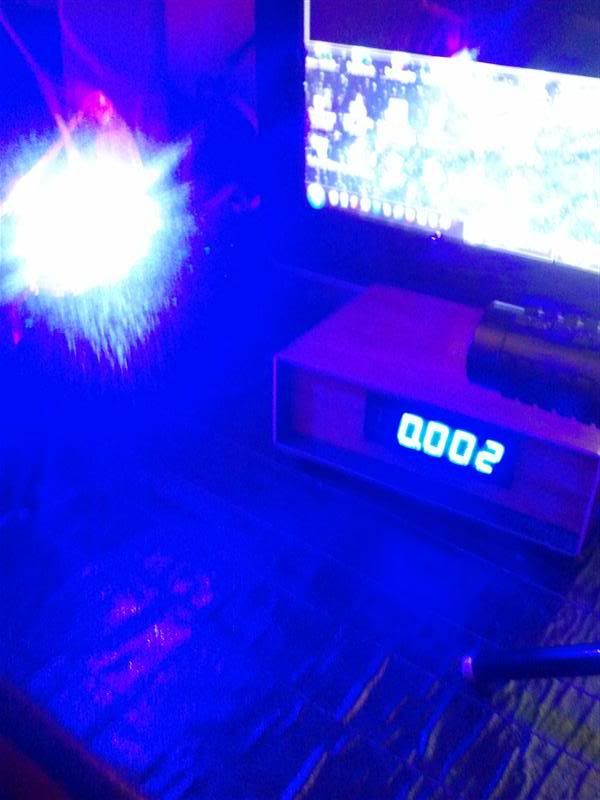 Checking that the laser is still aimed properly: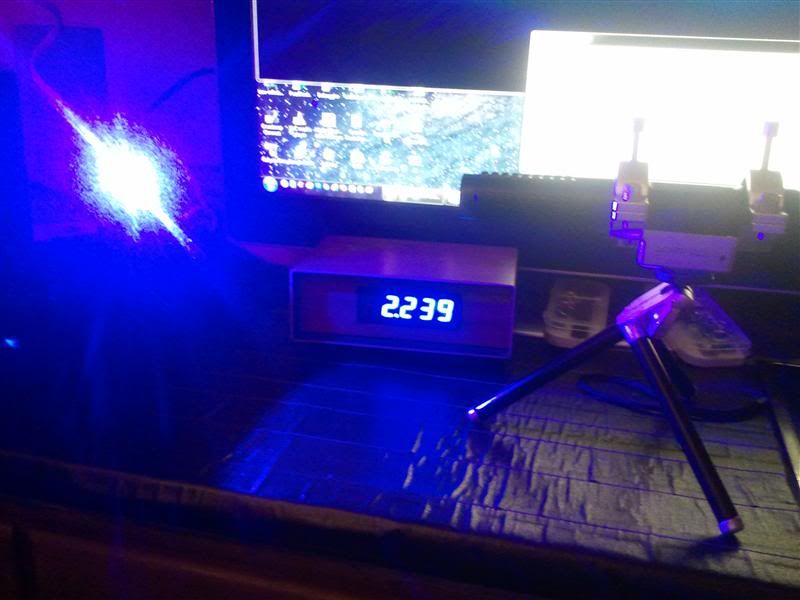 It was
so putting goggle back in front of the sensor: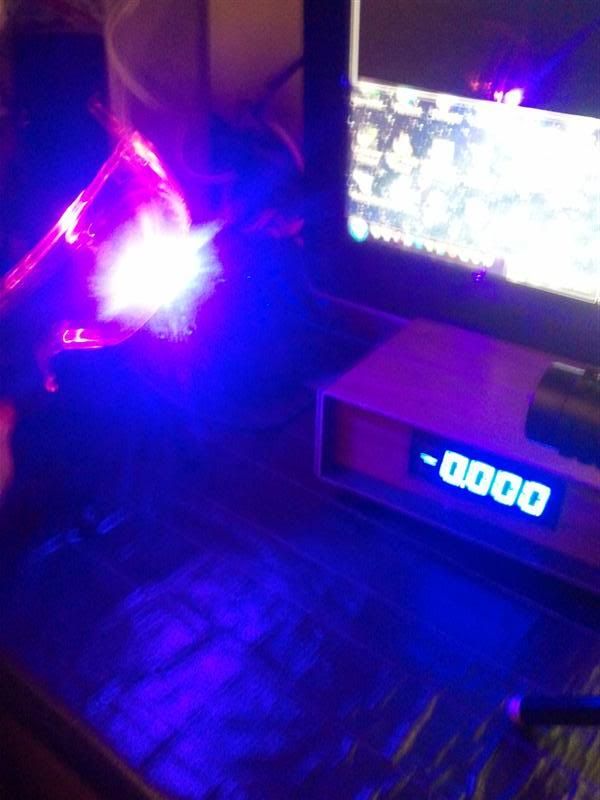 Checking laser again: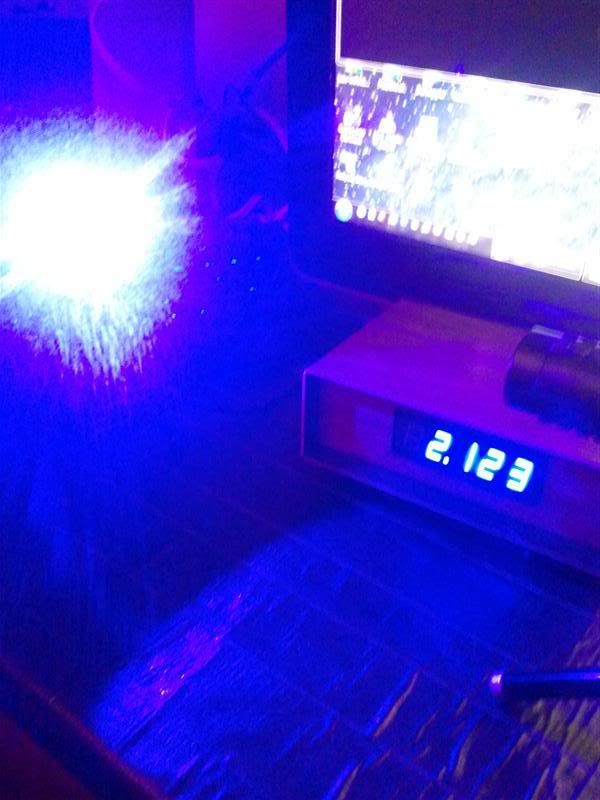 Goggles again: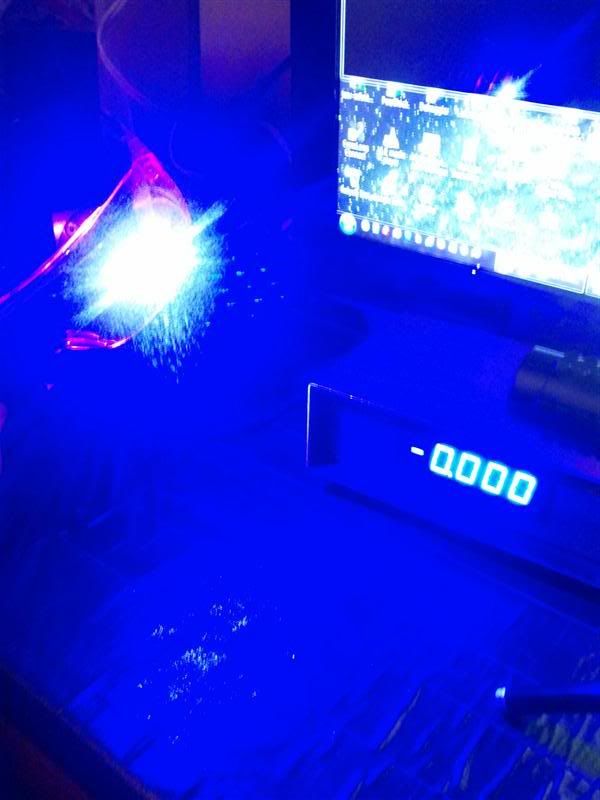 Checking where I'm at with the laser power for the last time: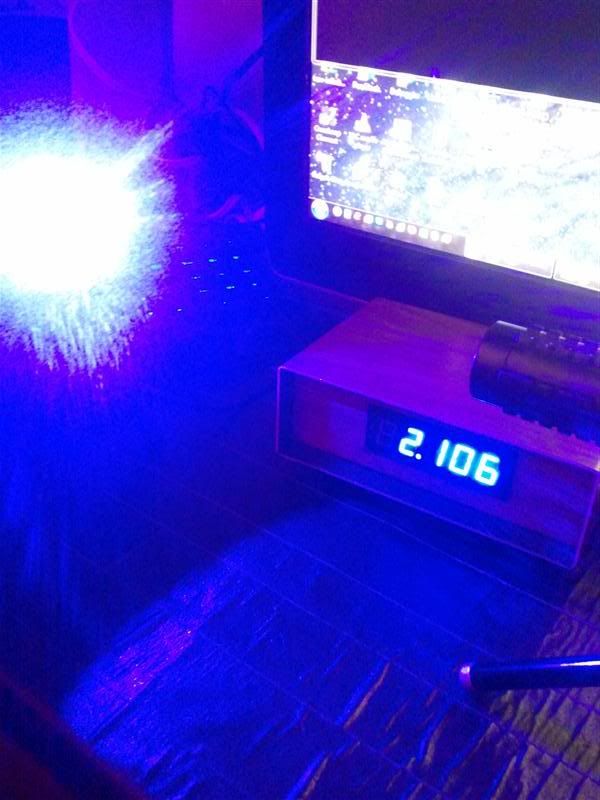 The Aftermath... :evil:
Front: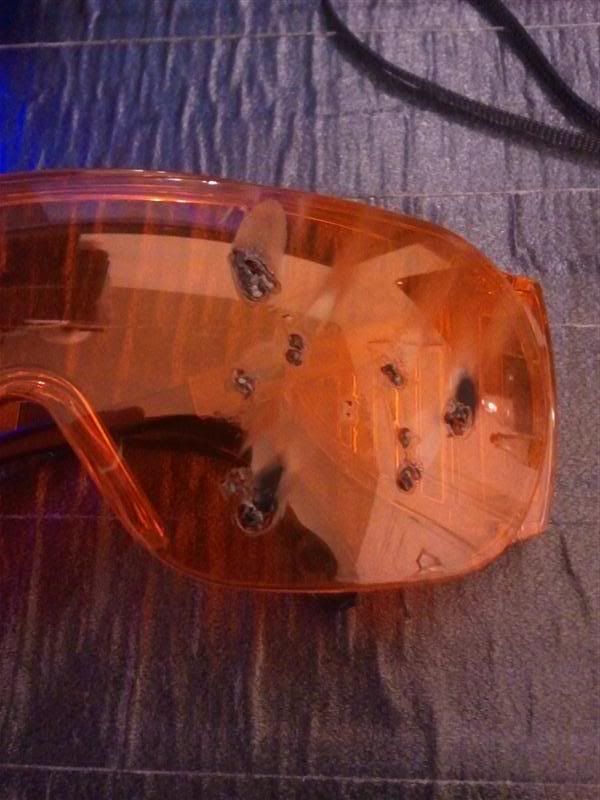 Back: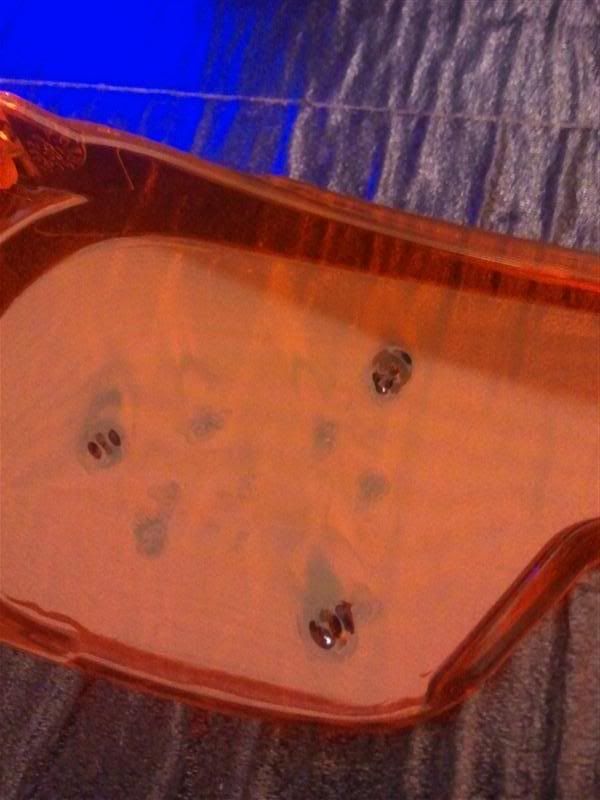 While I was at it I decided to see how long it would take for these to fail altogether. This part of the test I want to recreate better in the future, but I'm confident these will stand up to at least ~15 seconds of a 2W beam focused to infinity. The reason I cut the testing short is the laser was getting a tad too warm for my liking.
I left one side of the goggles completely untouched... want to do some more testing with 405nm and 532nm. As of right now I consider this to be a decent option but for 450nm ONLY.
UPDATE 6/26/12: Tested with 405nm and 532nm;
For 405nm performance was excellent, the results were essentially the same as with 445nm.
For 532nm, green light was blocked, HOWEVER I would not advice the use of these goggles with a 532nm, or any DPSS laser if the laser is not IR filtered.
EDIT: 12/10/13 - BUYER BEWARE:
http://laserpointerforums.com/f52/c...0x-ultra-spec-2000-a-73484-3.html#post1260267
It looks like these goggles may no longer be a suitable option for use with green lasers.
Last edited: