Joined

Jul 4, 2008
Messages

347
Points

0
Hey whats up everyone, just finished a C3 Stainless build with an A130 diode @ 500mA. Gotta love those Evo Pro's
The one in the picture is a 130mW from Kenom. Output ~150-160mW.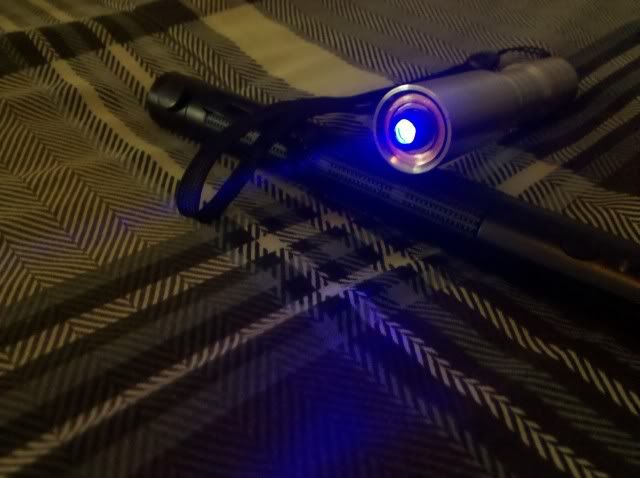 As of now I am using a 650nm glass lens and the "dot" is fairly round. The heatsink is made of copper from your's truly, Jayrob.



All in all its a great laser and the unique wavelength is head turning. Can't wait till the Aixiz 400-460nm lenses to arrive.




More pics soon.
[/FONT]
Last edited: