BOBLASER--Green laser pen,Green laser pointer,Blue laser pointer,Red laser pointer
This is an unbiased review of Boblaser's 200mW BGP-0018
Shipping was amazingly fast. It took 3 days to reach my doorstep. It was shipped via DHL from Hong Kong. The laser was packaged in a cussioned Laser Gift Box/Case. It was wrapped in bubble wrap and alot more bubble wrap around it to take up all the space in the shipment box. Here are some pictures below.
Shipment tracker.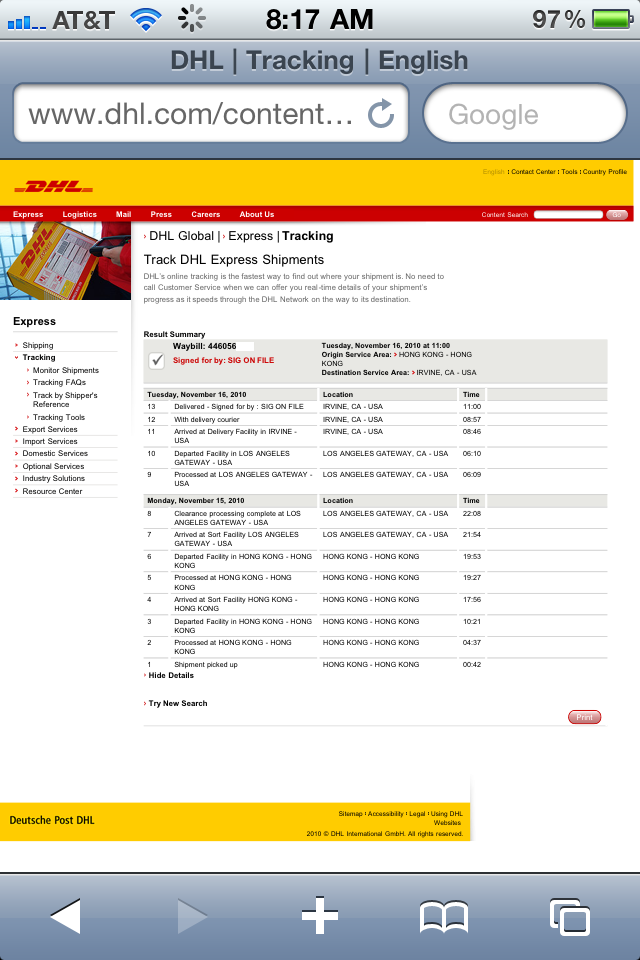 Box.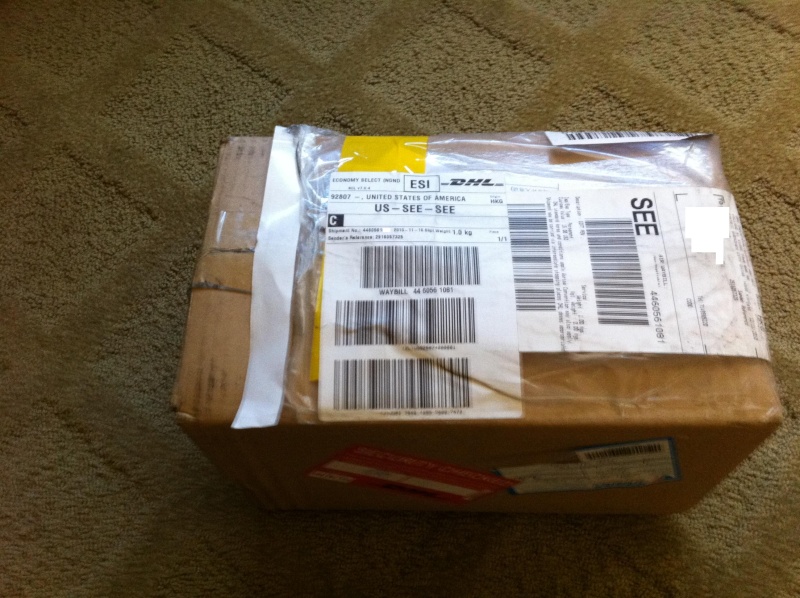 Packaging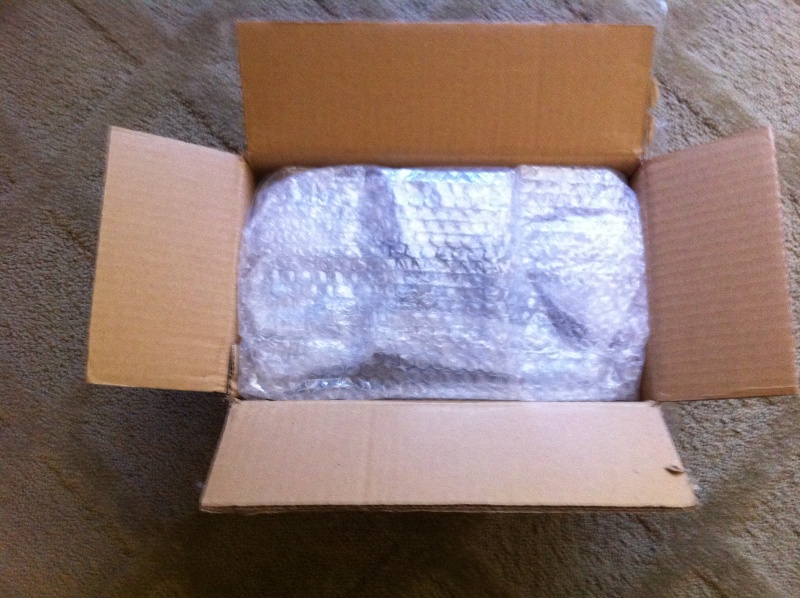 Inside the bubble wrap.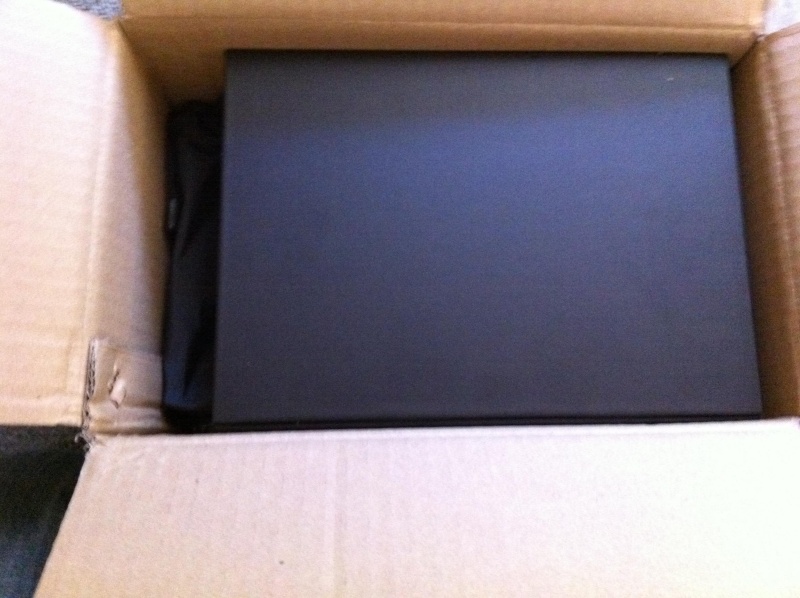 This came with:
1x BGP-0018 200mW Laser
1x Laser safety goggles with a microfiber cleaning cloth
1x Li-Ion 18650 Battery with a Charger
2x Safety key
1x Safety Pin
1x Instruction Manual
Inside the Gift Box.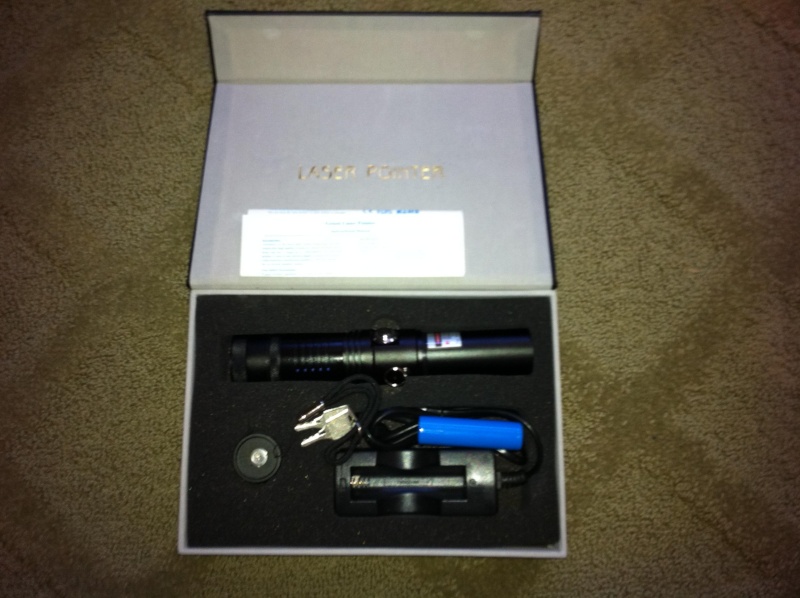 Laser Safety Goggles.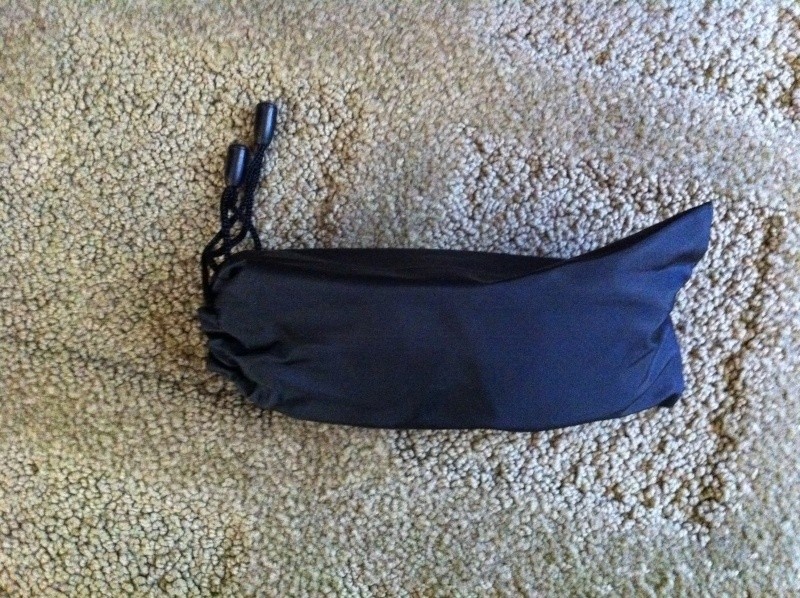 Laser Safety Goggles.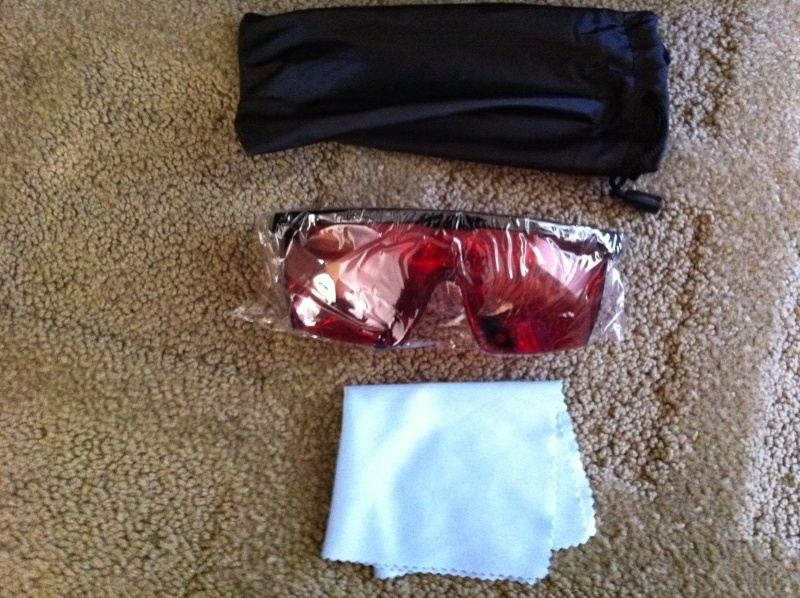 Immediately after opening the box, I plugged the charger into the wall and inserted the Li-Ion 18650 Battery into the charger.
After inserting the battery, They charger light turns red. When it it finished charging, It turns green. It took approximately 4-5 hours to charge the battery.
Uncharged battery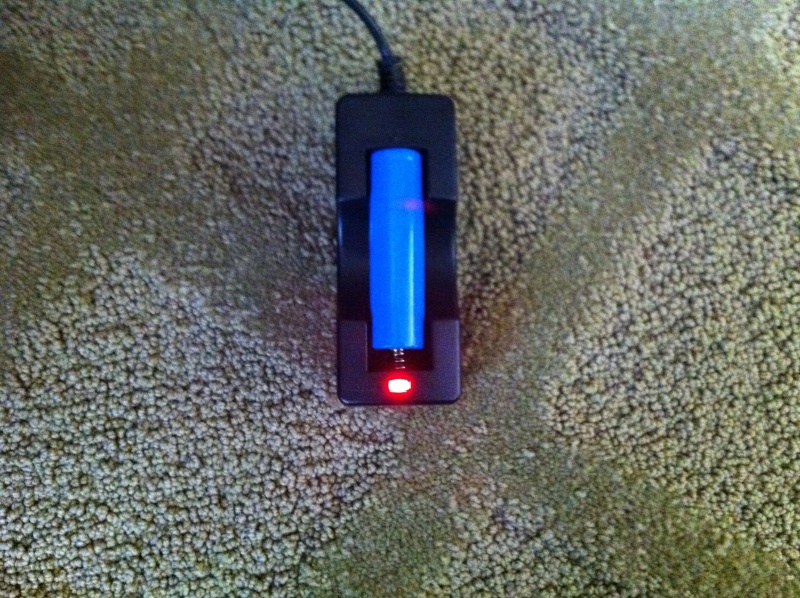 Charged batery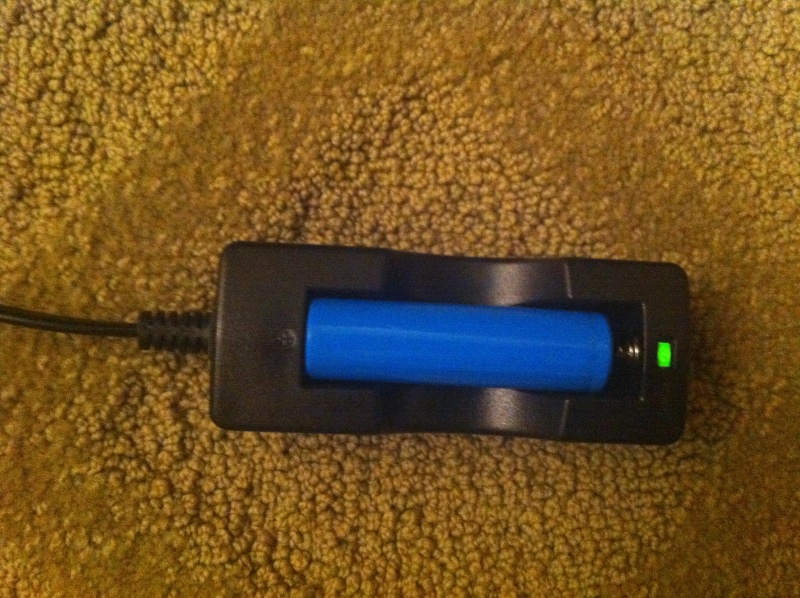 After it finished charging, i placed the battry into the laser and measured the power output. At 10 seconds it was at 218mW. At 30 seconds, it reached 304mW. This is definitely overspec. It just needs time to warm up before.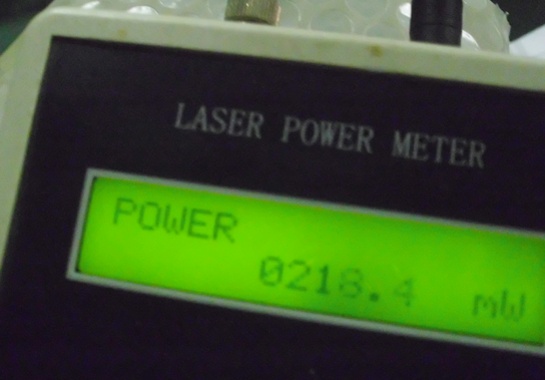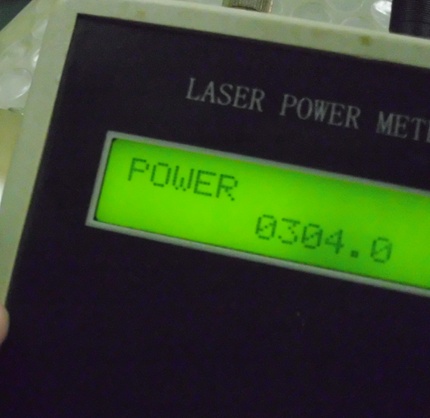 This laser has 4 safety features.
Safety Key
Safety Pin
Lens Shutter
LED Indicator
Lens shutter: Open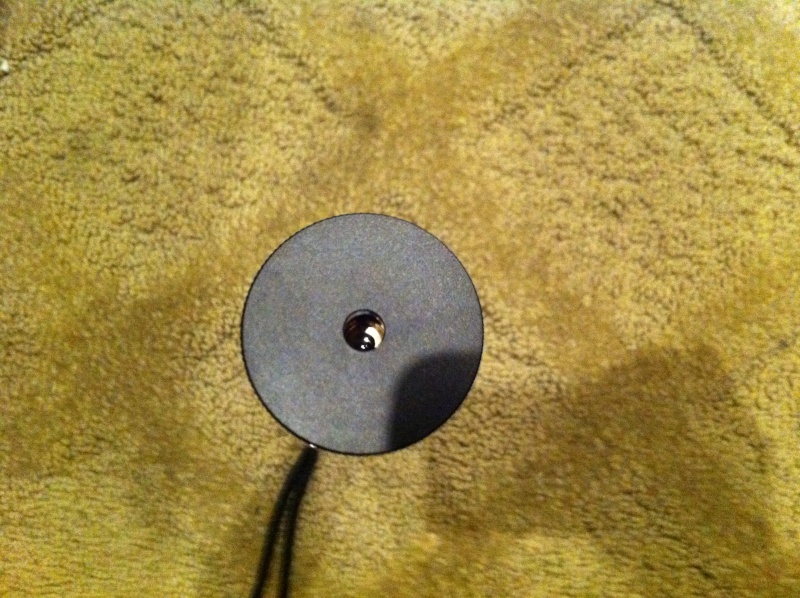 Lens Shutter: Closed
Key Switch Red = off Green = on.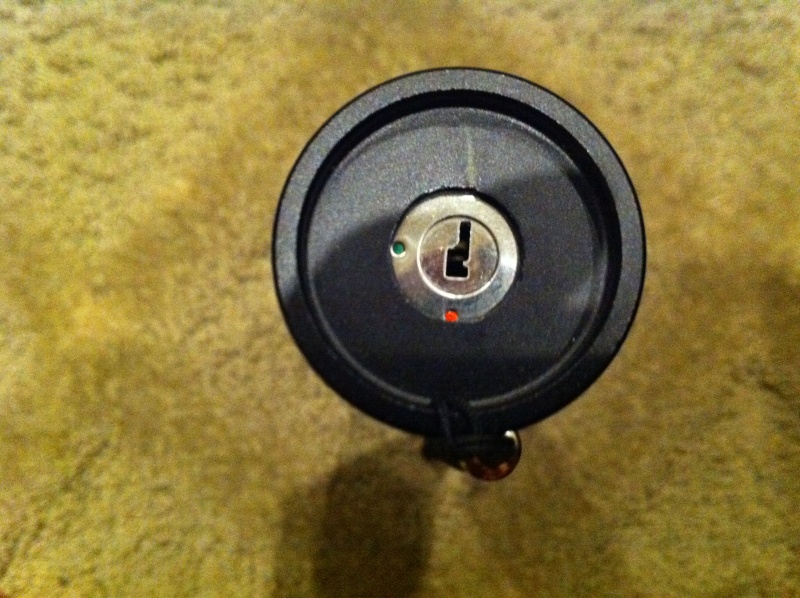 Safety Pin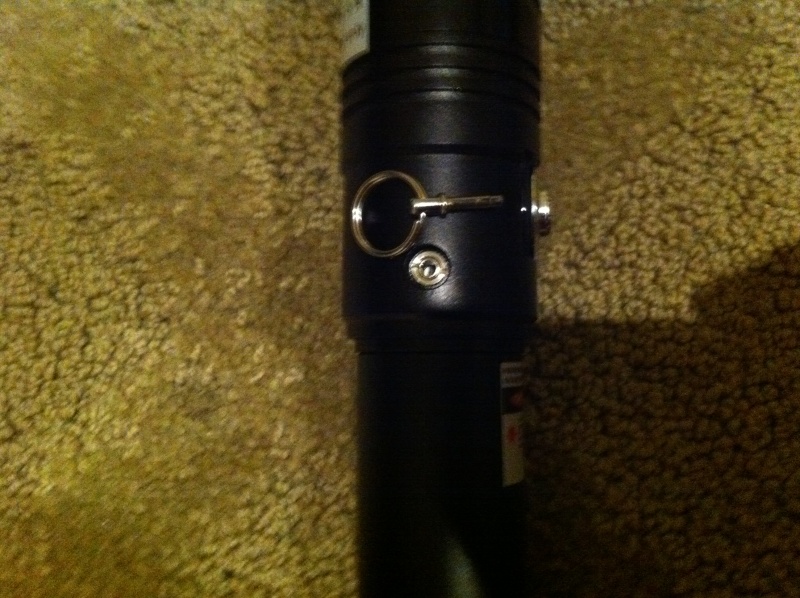 LED Indicator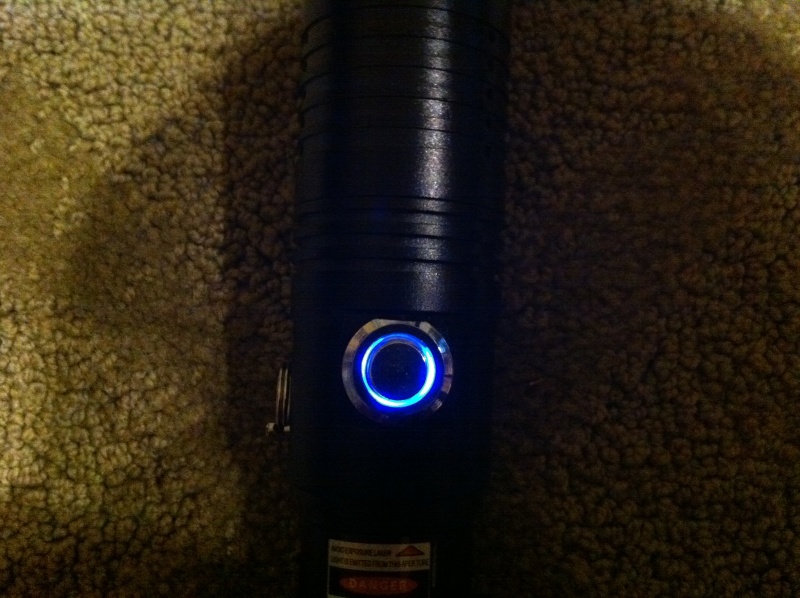 Just to give you an idea of how big this is, See the pictures below.
Commarison with a can of Arizona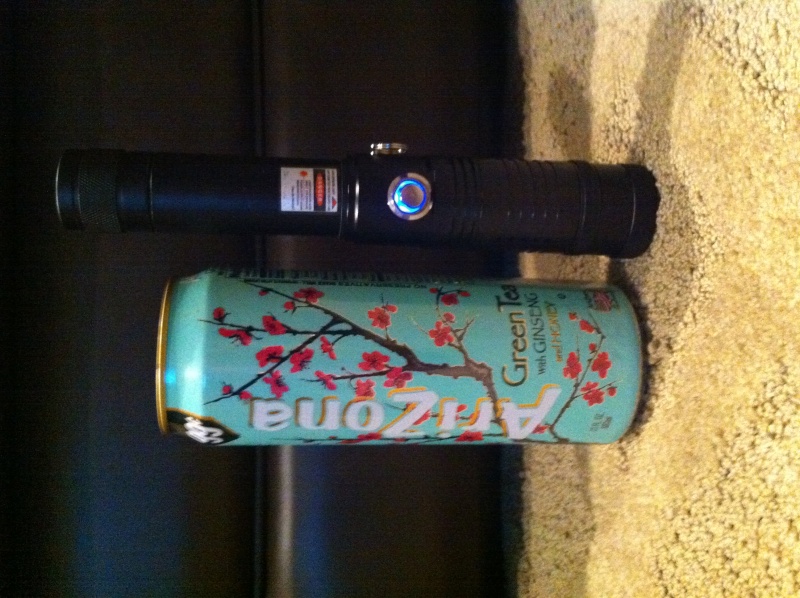 Comparison with an xbox 360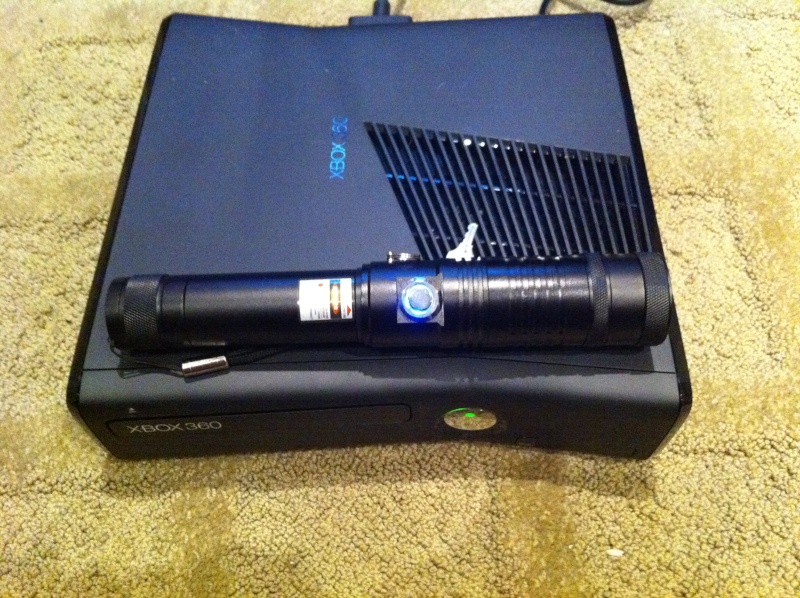 Comparison with another xbox 360
Comparison with an iPhone 4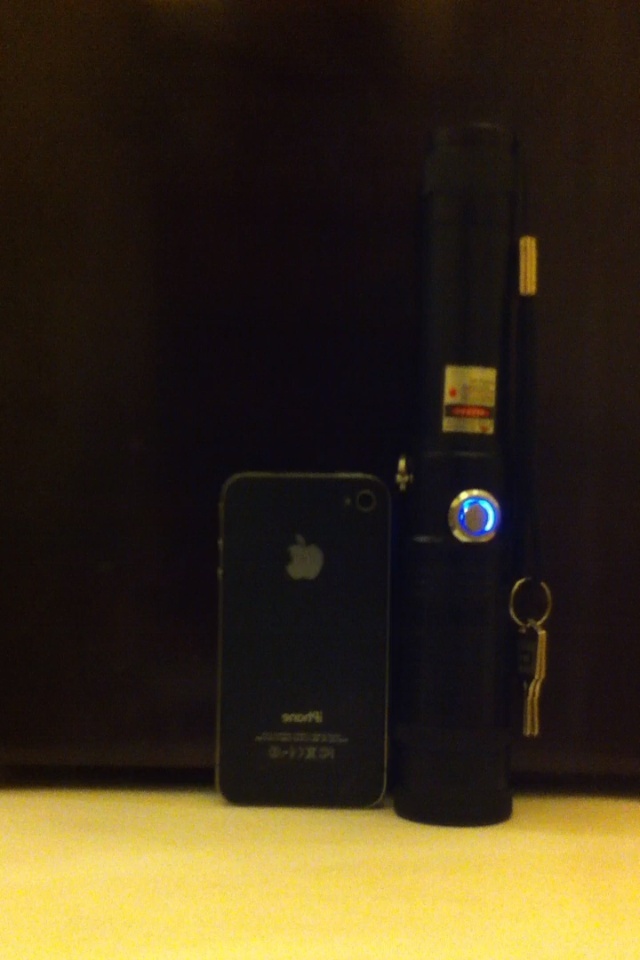 This is heatsinked very well. Heres a picture.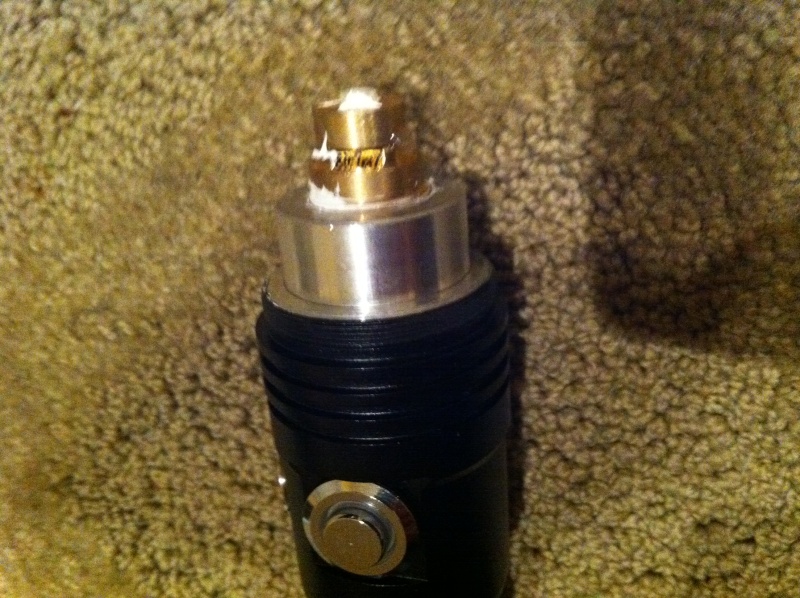 I think this is a very good laser. Great beam, power, shipping, and price.
Shipping 10/10 3 day shipping, Cant beat that!
Power 10/10 Overspec
Quality 8/10 Adjustable focus is a little confusing Heatsink is fantastic.
Feel 9/10 It feels very nice with some weight
Portability 5/10 It wont fit in your pocket. Thats all i guess, Holding it isnt that bad. Only get this if you dont care about easy portability, I didn't care so i got this
Customer Service was Fantastic. Kevin from Boblaser helped me out with everything. He answered all my questions ASAP. 10/10
In all, I would give this laser an honest 9.5/10
I've had two great lasers so far with boblaser. My other one was a BGP-3998. Link here
YouTube - Green HandHeld Laser
and i was happy with that.
Thank you for another great laser.
Thanks for reading,
Andrew.
P.S Sorry for no beamshots, I dont know how to do those at all.
Also, Sorry for the bad image quality, all pictures taken on my iPhone 4.
Last edited: