Today I got 2 new lasers in the mail box, thanks to troublesome. Well the most amazing laser, to me, was a build by Blord. The EDC laser Shadow GF1. Now the first thought that I had when I saw it was, "It's immpossible that this thing will really be a 1W laser, it just can't, it's too small".
Truth is that it is VERY small, it's the smallest hi power laser I have ever seen in my life.
Here are some pictures so you can actully se a size comparison with my other 1W red laser, and against a ruler.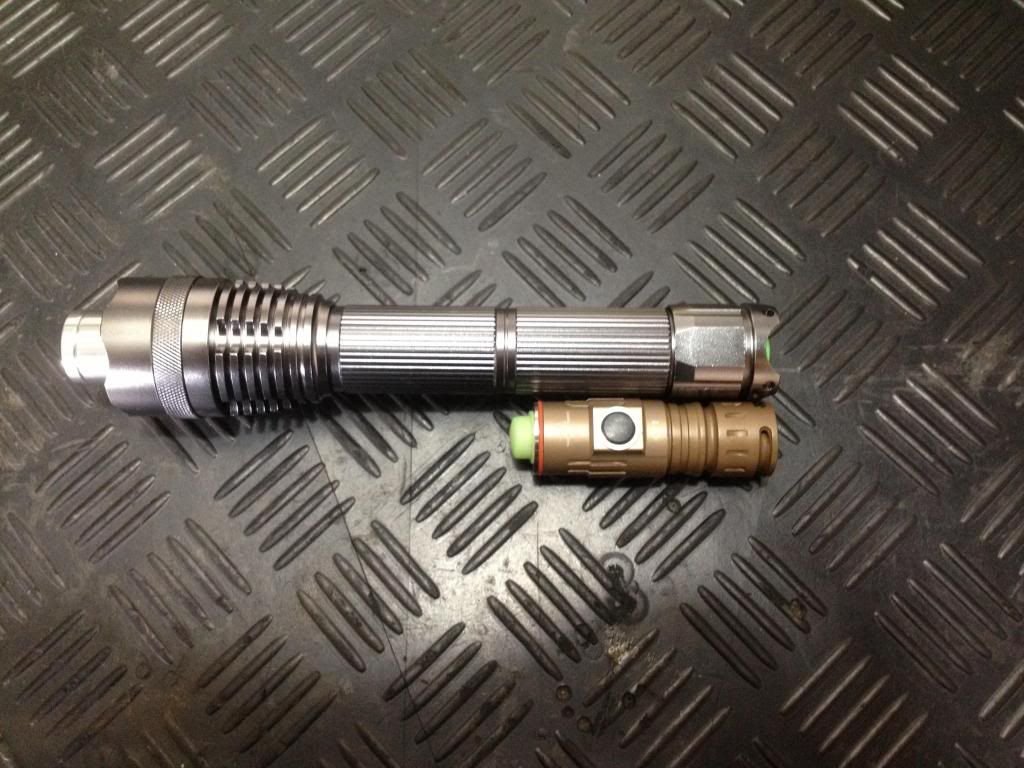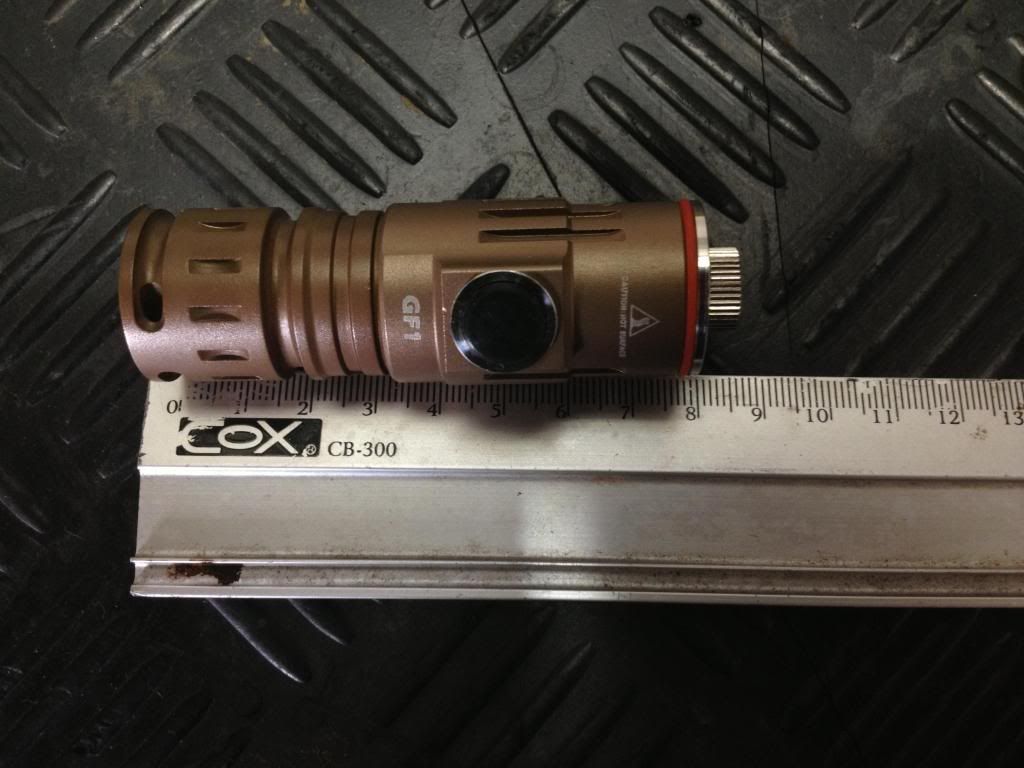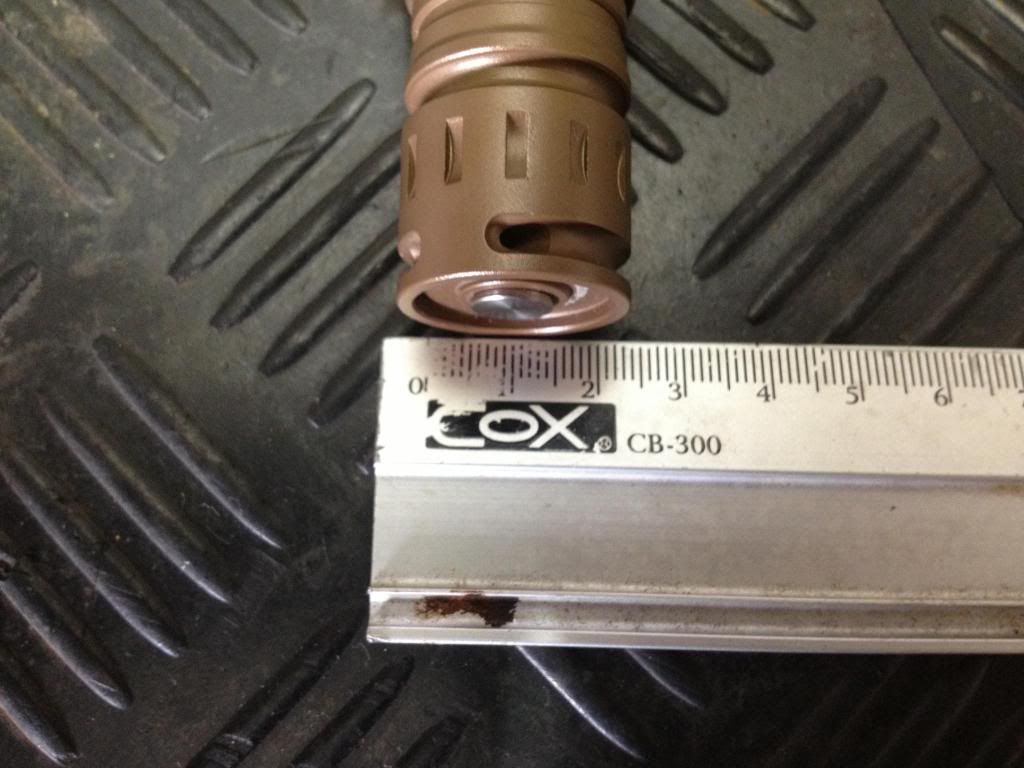 The laser also offers some nice features that are very apealing. It has a 3 power setting through the button plus a strobe setting. Basically as soon as you turn it on it statrs at full power, than if you press it after like 1 sec. it goes to mid power, and if you press again, it goes to low power, to do the strobe you got to press it two times fast. To turn on or off you have to hold the button down.
All this in a super compact size laser. I have it in my hands and still don't believe it.
also the host is just gorgeous. Only down side is the battery life, since it uses one single 16340, so it drains the battey pretty fast in high power, now the nice thing is that you can set it in low power, and it will have a longer lasting time, and also the heat will not be noticable.
Ok so let's see some graphs... well here they are:
First the low power, this graph has some mistakes since the laser turns on on high power and you got to cicle it to low power the average power is higher. The laser stays at 58mw and doesn't move at all...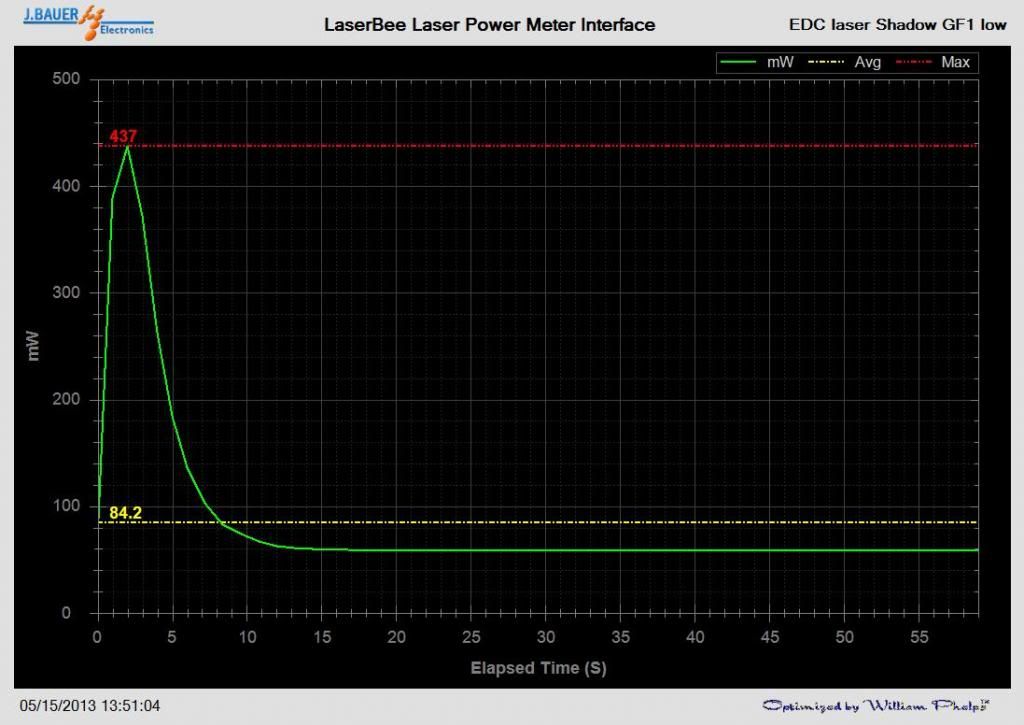 The next one is in med. power. This chart is just perfect. The laser outputs 320mw solid as a rock.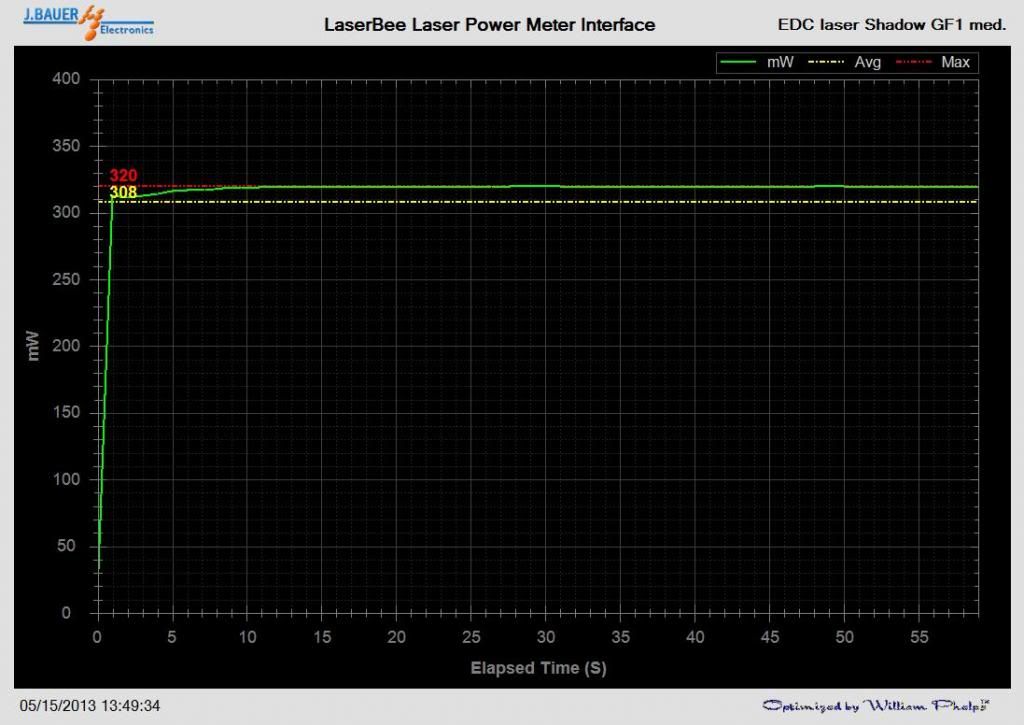 Last is high power, Well on this chart there might be two things that influence the chart. One is the batteries that have such a low amperage that drain FAST, the second one is the heating of the diode.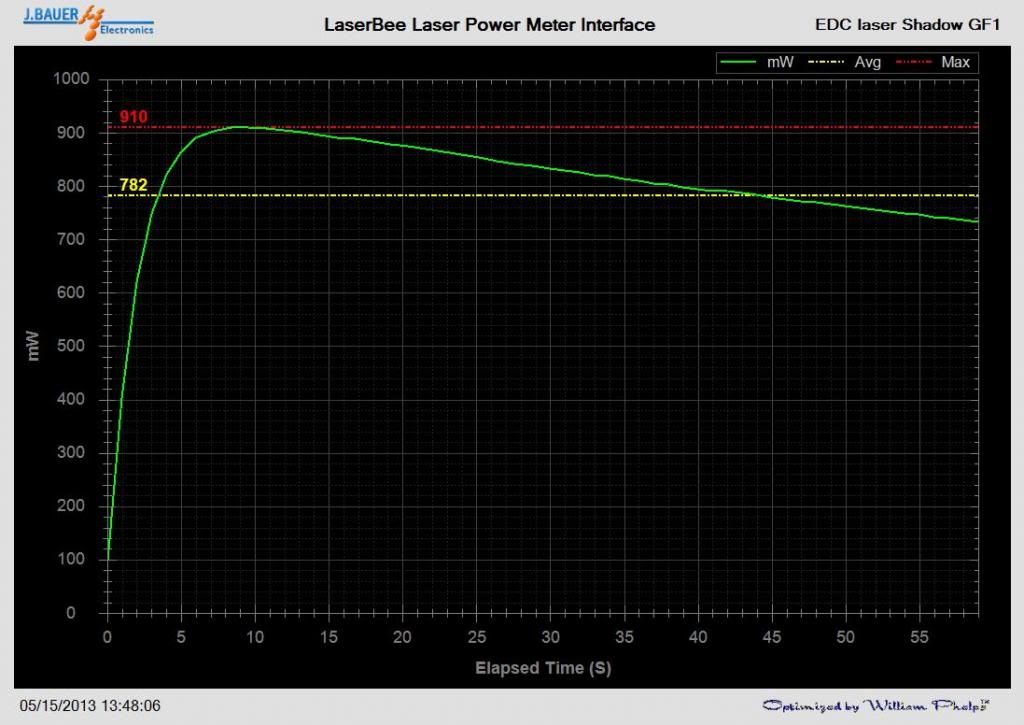 As you can see it peaks 910mw, almost 1W and in this size.... incredible...
I would like to thank again troublesome for the great deal for this two lasers, also Blord for making such a nice laser.
More reviews to come...