Joined

Aug 22, 2013
Messages

360
Points

28
A few nights ago I decided to try my hand at making a beam expander. I have a handful of different lenses laying about so I figured I would try my luck. I didn't get any pictures of my first attempts but based on the math I made a 2X expander Friday night. It was vey impressive but since a 532 beam is very thin it still wasn't big enough.
After taking a look at my (limited) collection of lenses and crunching some numbers I came up with what was in theory a 7X beam expander. Here's what I got:
I started with the dot size focused to infinity: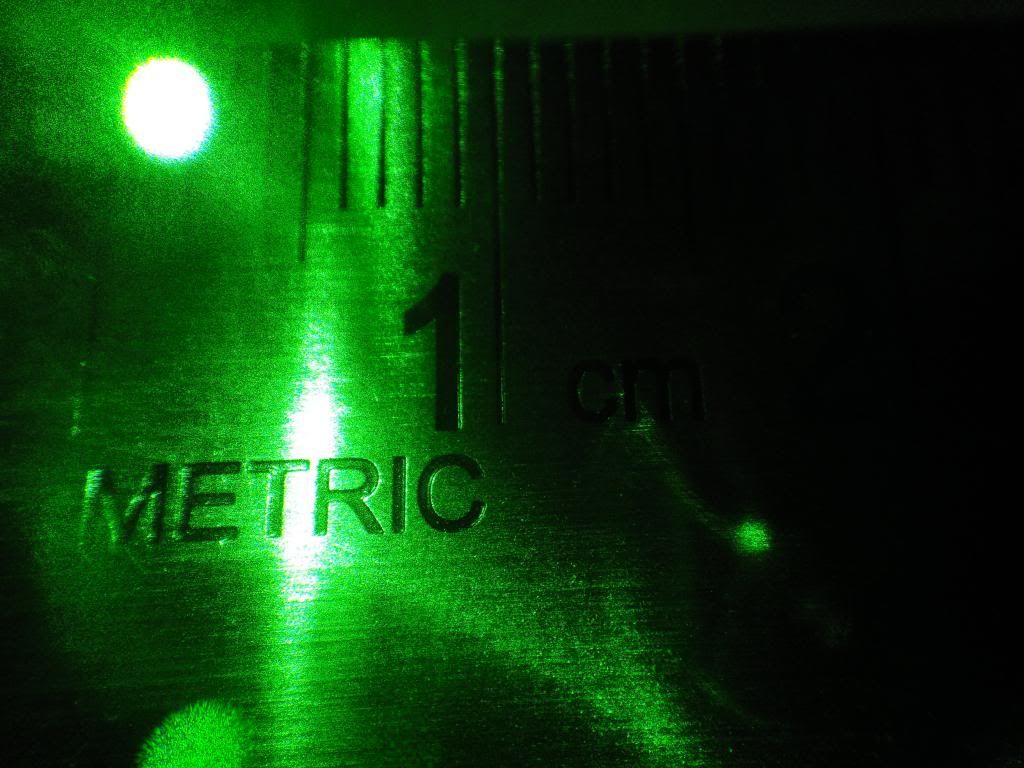 3mm dot expanded 7X should yield a 2.1cm beam! (Just shy of one inch!) Which is convenient because my larger lens is 22mm so the beam should fit within the lens. Here are the 2 lenses: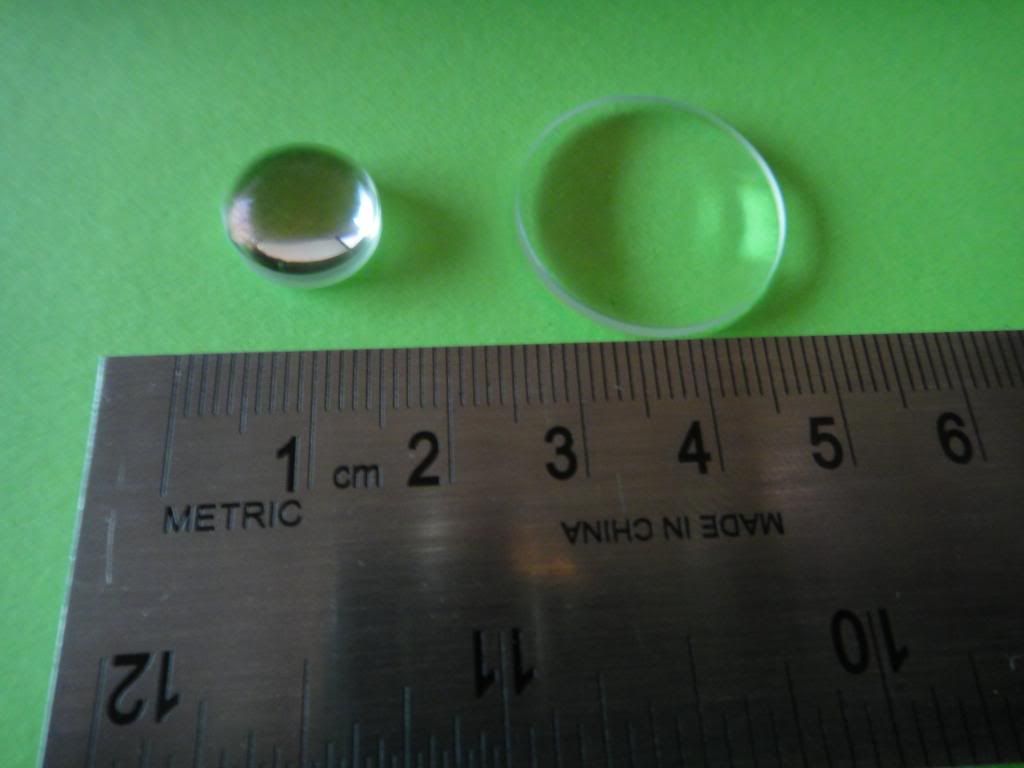 The smaller lens just happened to be 11mm and fit nicely inside
The Green Angel's
heat sink. I used a small vice to hold the second lens.
After getting things set up and getting the focus distance set here are the measurements:
Taken about 10cm from the lens: (Please note my assistant was making dinner so you have to subtract about 3mm from the measurement since I couldn't hold the ruler and camera steady)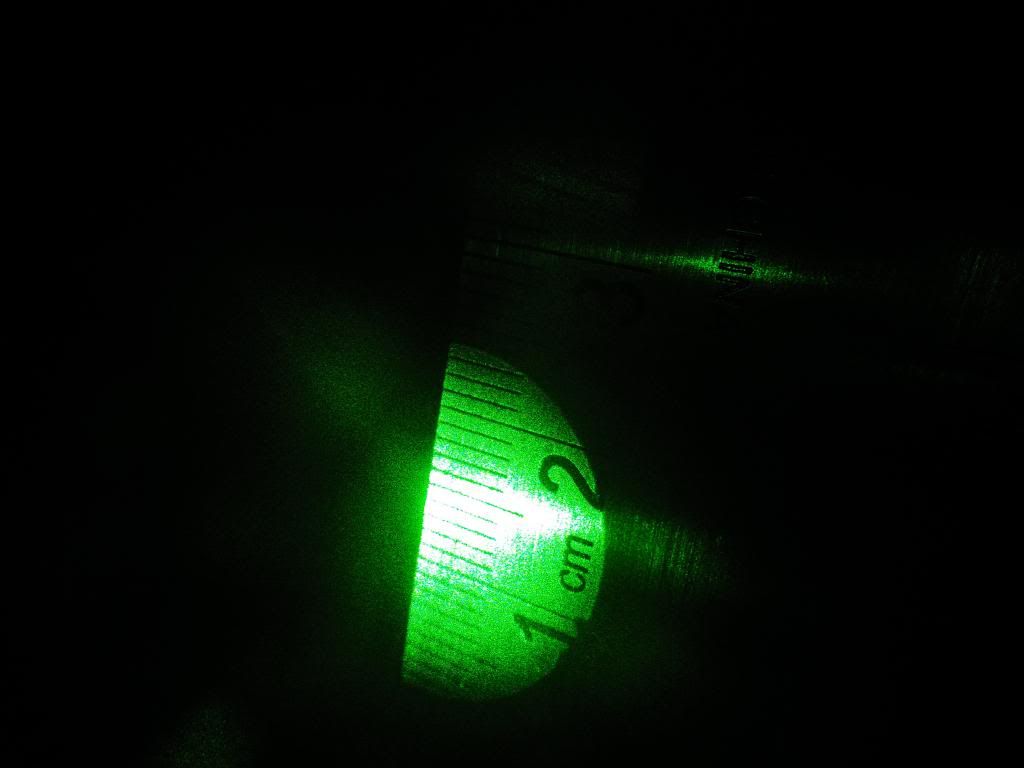 Taken 26ft or ~8m from the lens. (This one is fairly accurate because I could use the door to steady everything)
So it's fairly well collimated. But that's not the fun part. So here's what the beam looks like without the expander:
And with:
So with the viability of a DIY beam expander out of the way I plan on making it so you can attach it to a hand held.
So what do you guys (and gals) think?
As always, Thanks for reading!
Last edited: