So here in seattle we have a place called the "Seattle Laser Dome". It's completely awesome. Every weekend they do four or five hour and fifteen minute shows to music by various artists. Tonight they did Laser Queen, Laser Floyd -- Dark Side of the Moon, laser Sublime, and Laser Floyd -- The Wall. The shows are a mix of animation and beam shows. The one I went to tonight was the dark side of the moon, and it was about 70% animation and 30% beam. Here is some info on the place:
"The Seattle Laser Dome at the Pacific Science Center has hosted spectacular laser rock shows for over twenty-five years and counting! Comprised of a geodesic dome spanning eighty feet in diameter, the theater was designed by renowned architect and engineer Buckminster Fuller for the 1962 World's Fair. Forty-five years later, the Seattle Laser Dome is the largest single-purpose laser theater in the world, utilizing three different lasers with twelve variable points of projection. Combined with an earth-shaking 14,000-watt digital sound system, you'll feel and see the music in a venue unlike any other."
Anyway, here are the pictures I took! I spent most of the time watching the show, and by the time I got the camera settings halfway decent to get good shots it was almost over. It was also very hard to get good shots of the animations, and I only got two good ones by the time I figured out how to make them look good. I could have gotten better pictures if I had more time to play with the camera settings, but this is what I came up with! First two are animation shots, the rest are the beams (some of which you can see the animations going on in the background)!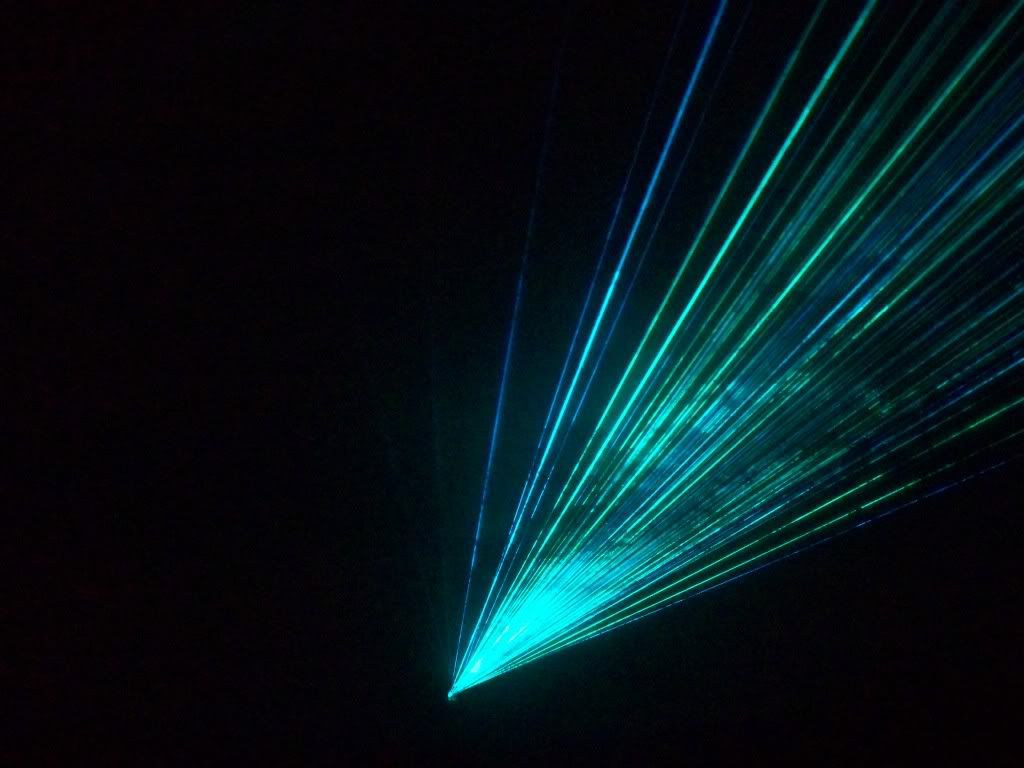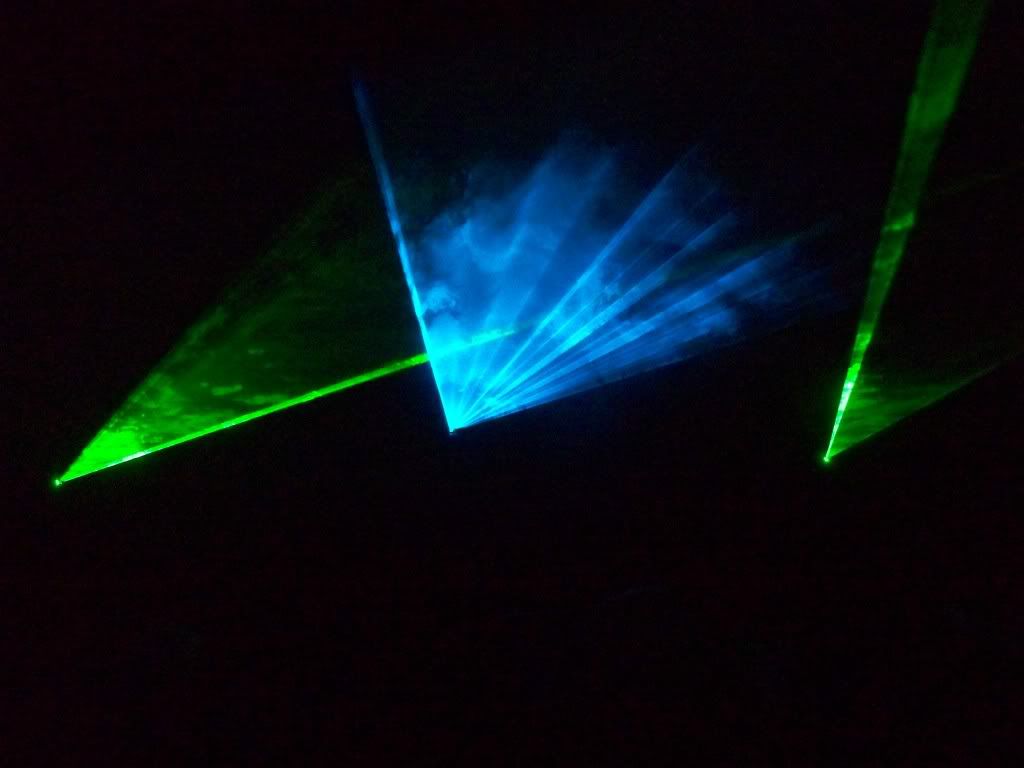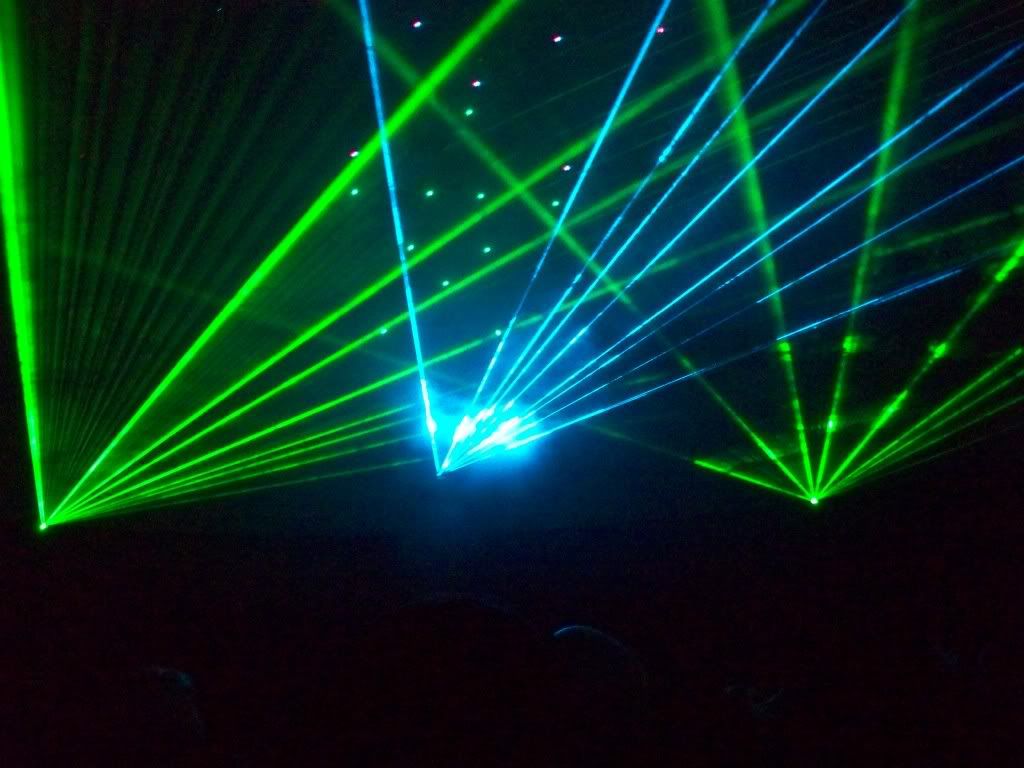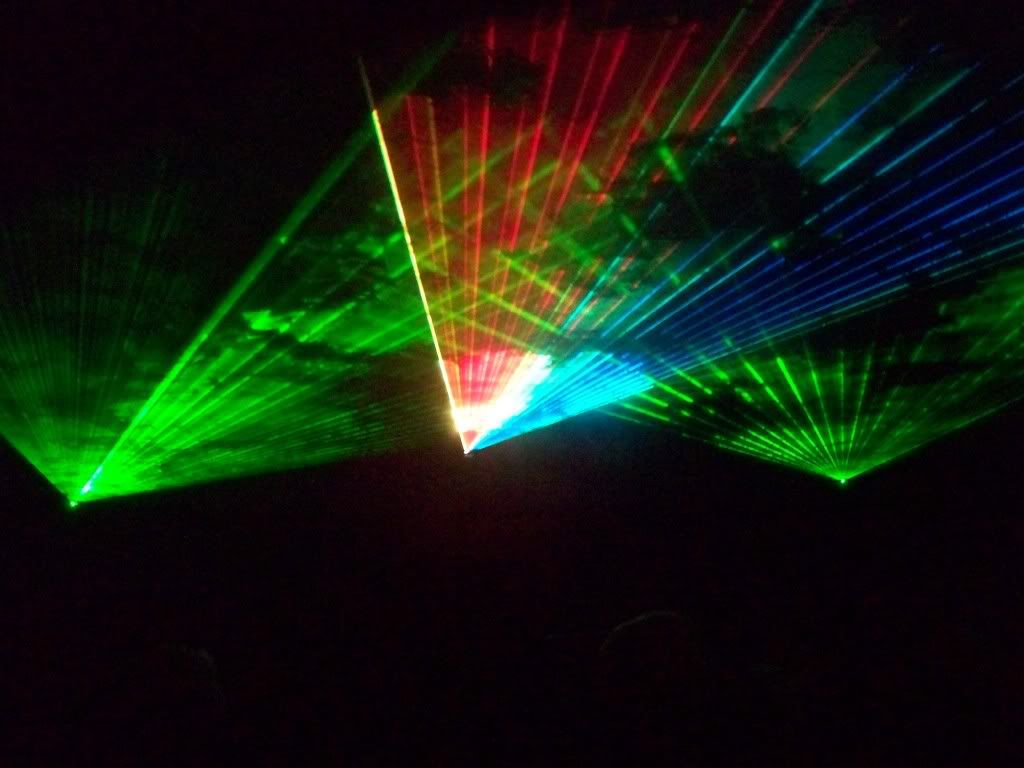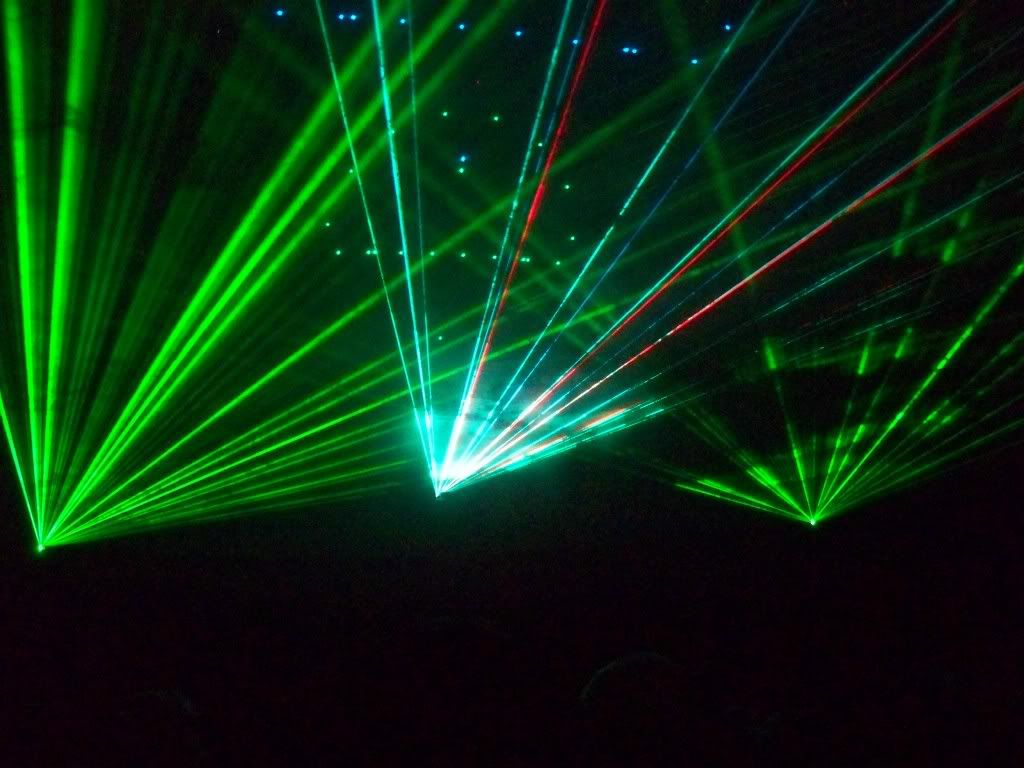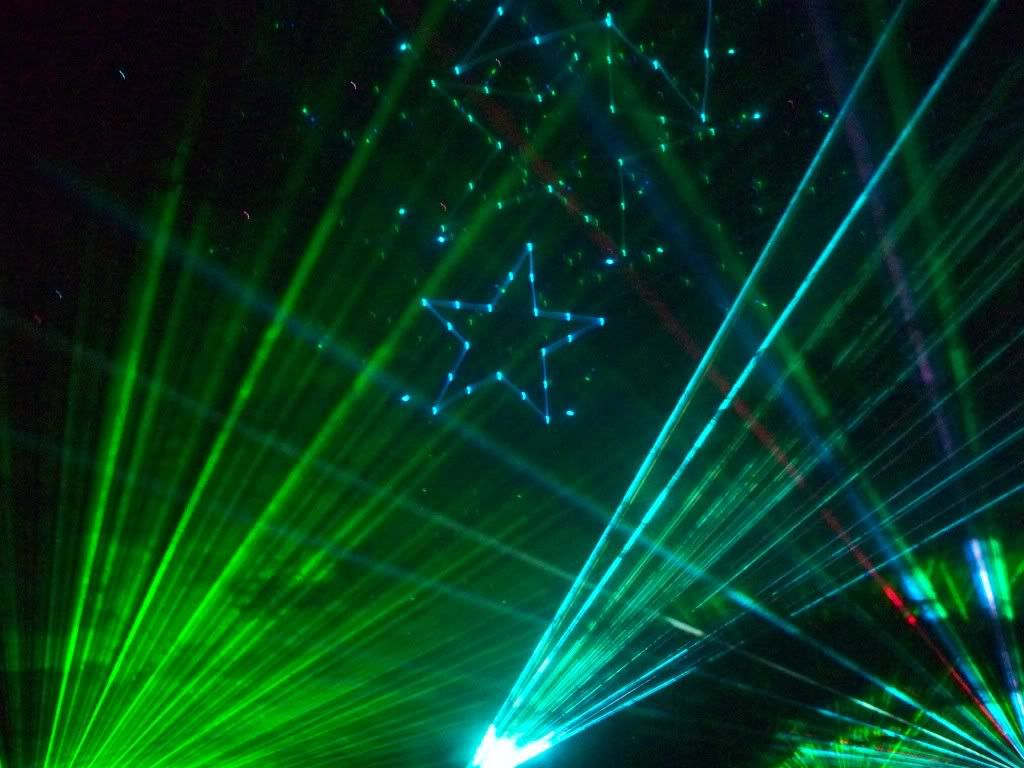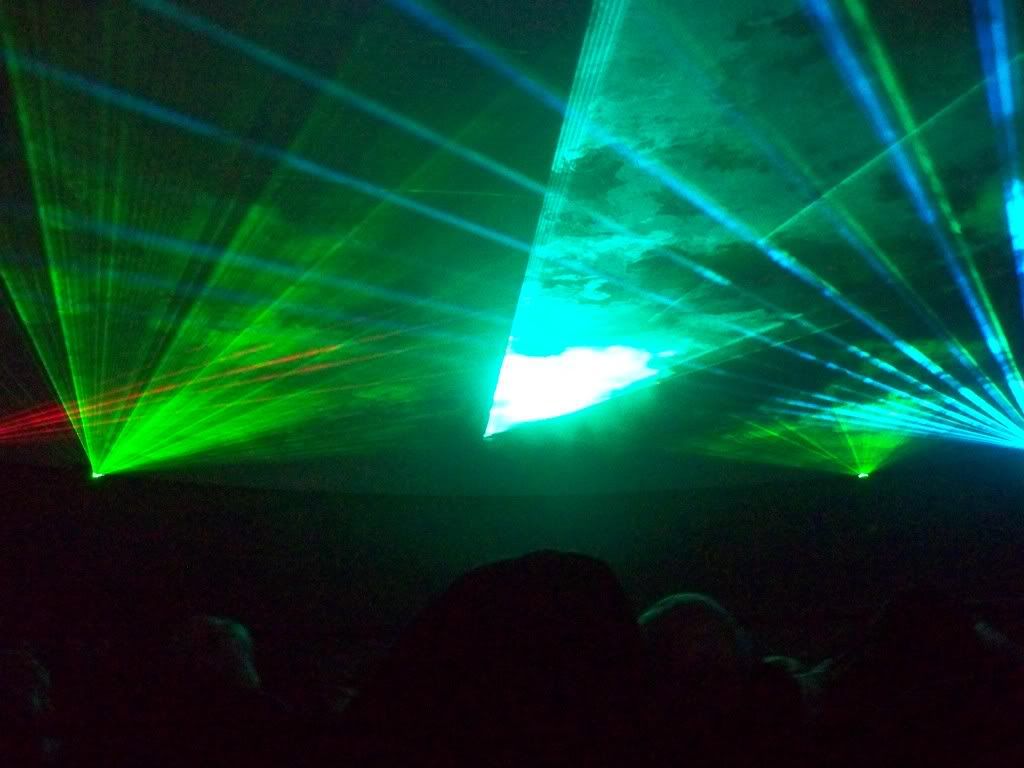 Here are a couple cool pictures I took of the space needle/pacific science center from inside the Pacific science center.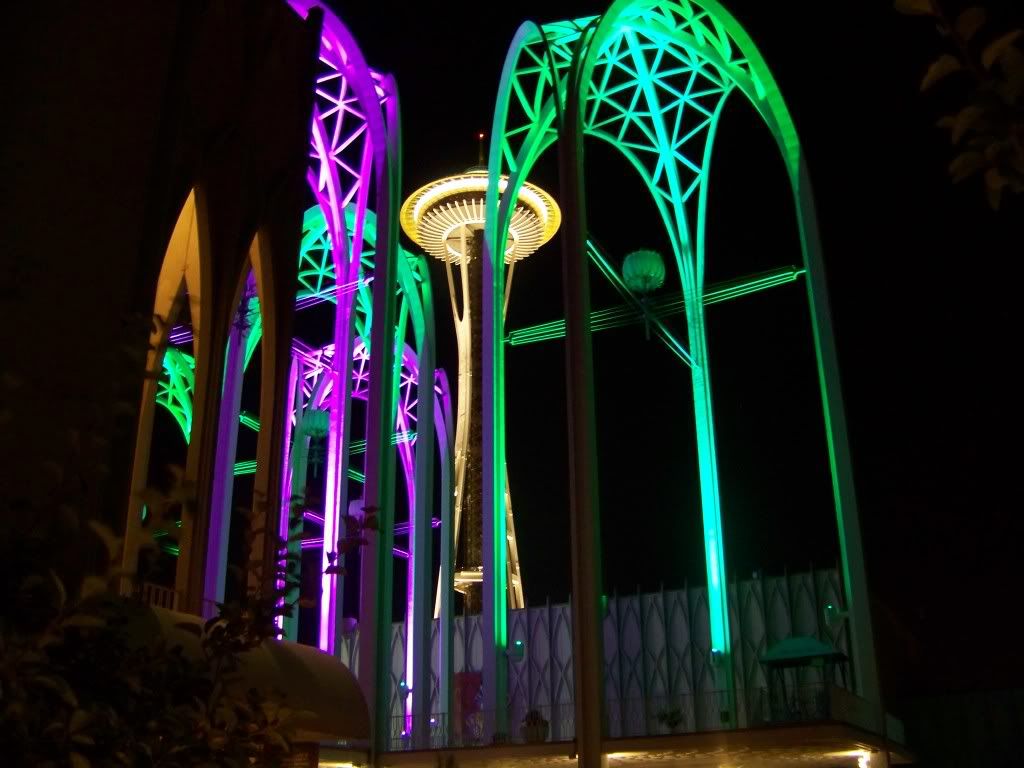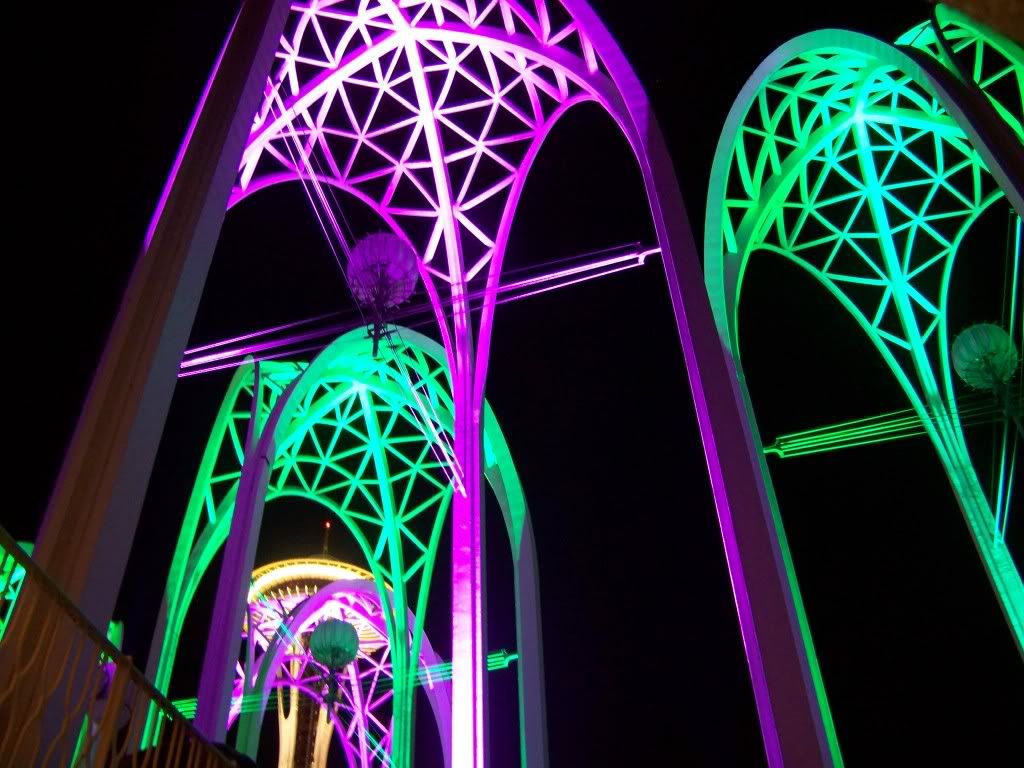 Here are some pictures that were not taken by me, but the guy did a great job at capturing the animations!
Thats all for now!! I had a picture of the "Behind the scenes" setup, but I cant find it!! Lets just say that the guy uses a LOT of coherent stuff.
Hope you enjoyed the pics as much as I enjoyed the show!!